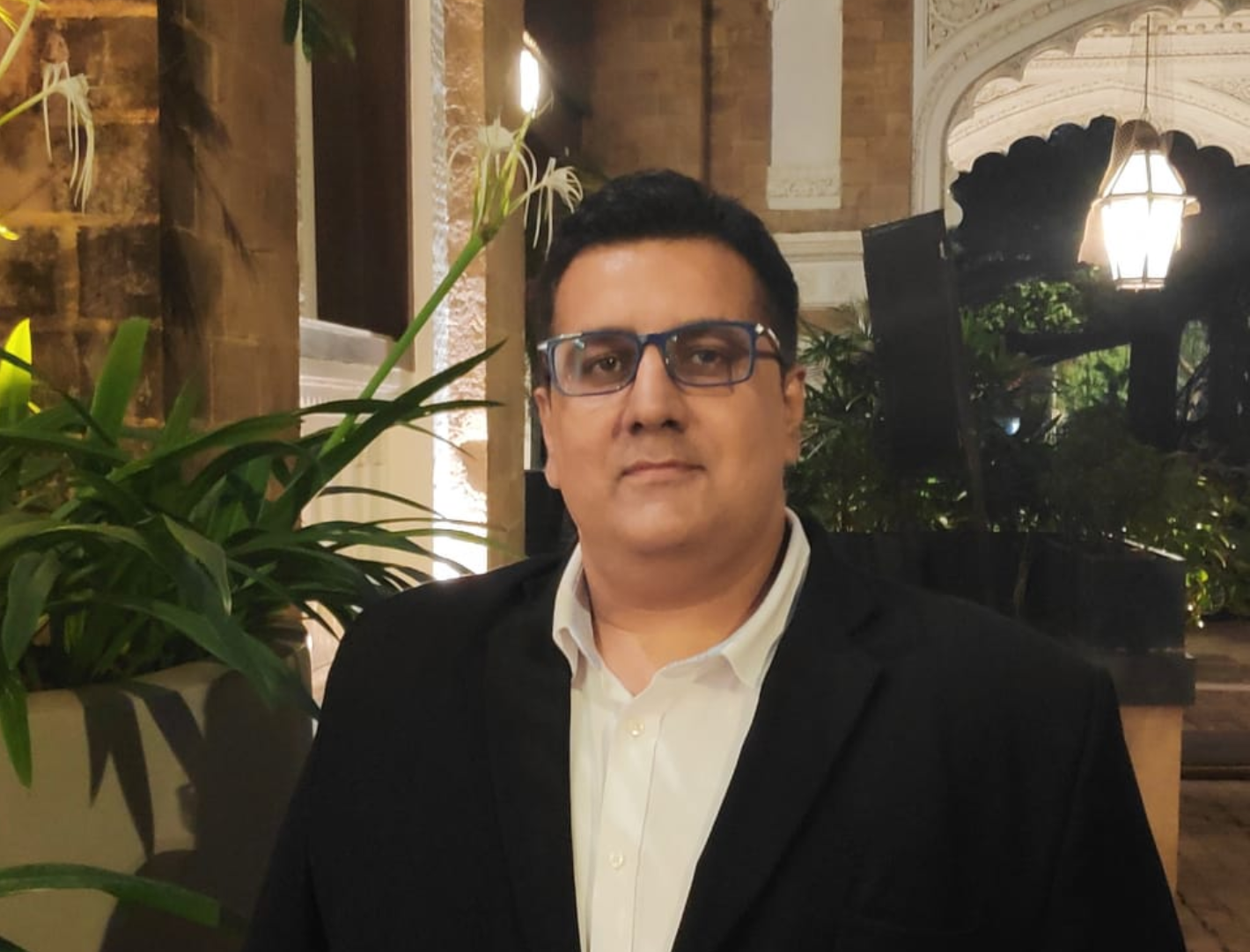 This interview has been published by Isam Kabir and The Super Lawyer team .
1 How did you choose law? What were the key deciding factors for you?
I am a third-generation lawyer; I have looked up to my grandfather and father for guidance and wisdom. My grandfather pursued LLM and was a Company Secretary (from the first batch of CS). My father was a Lawyer and Certified Internal Auditor. He was working as a Legal Consultant with many International Companies. He was actively involved in compliance and regulatory requirements of companies interested in setting up their offices overseas.
Looking at their vast experience and accompanying my father for his conferences, the law was a natural choice. My work ranged from making notes, helping him in drafting and referring to points discussed in the meeting. While observing their communication, I moulded my analytical thinking from a legal perspective, and I realized that then there is no surrogate for hard work and success.
My father always asked and taught me to "Carve My Path". Therefore my initiation into the field of law was an interesting journey in itself.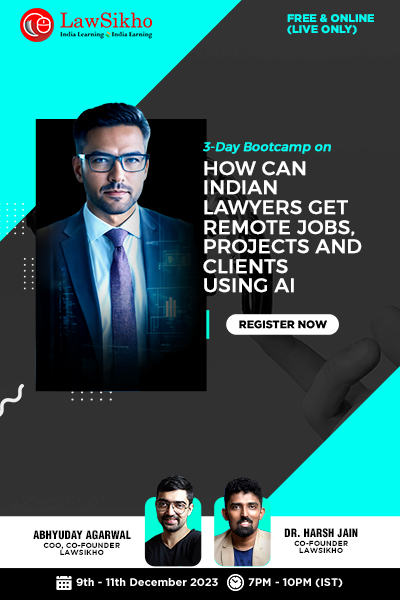 Two individuals going through the same school and curriculum will come out equipped with different skill sets. Therefore the fundamental moulding gave me an objective view to analyze cases and set me apart from my other fellow students. This mindset prepared me to deal with anything that came my way.
2. Before venturing into law, you had been a science student and earned a degree in Chemistry. However, you also read law as well as pursued Masters in Finance. Can you tell us about the factors that influenced you to pursue these different pathways?
After my 12th, I was offered to study in a UGC Sponsored program of Chemistry and Industrial Chemistry, a course customized to create entrepreneurs with a science background. This course enhanced my logical evaluation from a scientific and management perspective.
After my graduation, I visited an education fair for Universities based in the United Kingdom (UK), where I applied and was later offered a part-scholarship for doing a Masters in Banking and Finance from a prestigious University in the United Kingdom.
After completing my graduation and working in the field of Finance, I saw a vacuum in the compliance work being carried out in the legal department. My inner calling for law pulled me to apply for a conversion course into law, and I graduated in the field of law.
3. Do you believe having foreign education is more glorified on merit than its due?
I don't believe that foreign education is glorified; it is the opportunities attached to it which makes it a more lucrative option for students.
The courses designed by the international universities require total commitment from the students. Therefore, it is often a requirement for students to stay on-campus during the term, especially when a student is pursuing a Masters degree program. In addition, there are many resources of databases made available to students to enhance their research. This practical based teaching methodology sets the foreign universities apart.
In my humble view, there is a clear requirement for a more practical based teaching methodology in the Indian education system.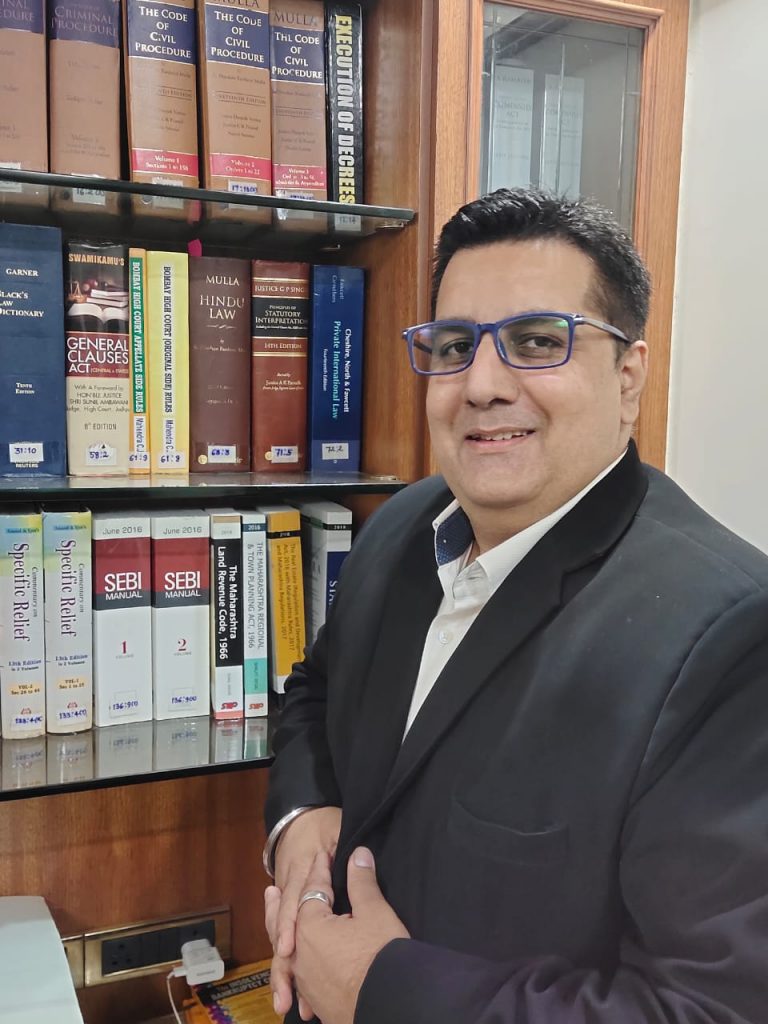 4.For people who want to work in European and American countries, what would be your advice?
Firstly the cultural difference in both countries is significant. People who intend to go and work there need to be prepared to adapt themselves to the work-life, work ethics and work culture of western countries.
It is often a culture shock for most Indian students and as there is a completely different work environment that makes them uncomfortable.
In my experience, the work demands immense commitment and requires a person to constantly update their skill sets to adhere to strict deadlines and deliver results. This is coupled with the pressure that the companies are hugely invested in the individual through their recruitment process.
I suggest to all aspirants that they should be prepared to shun their comfortable living habits, something which they are used to in India with their family around them.
5. How did you decide upon practising litigation after being on the corporate side of work?
While assisting my father in drafting and due diligence, I actively got involved in dispute resolutions. I realized the Bar was my calling and felt comfortable in making appearances before tribunals. I believed that I could argue as well or even better than some counsels I had witnessed.
The current legal system in India possesses provisions in the law that enable the litigants who are below the poverty line (BPL) free government legal aid. In addition, the advocates on the legal aid panels are experienced enough to assist the litigants through the trials. However, I feel that there is a lack of ProBono work, and the leading law firms should participate more proactively in Pro-Bono work.
6.You were also a Director at an NGO called Global Vision India Foundation, whose work taught the poor, providing food and education. How did this NGO become a part of your endeavours?
Whilst pursuing my LLM in criminology, I interacted a lot with the then Head of Law Department of Mumbai University, Dr Ashok Yende Sir. He was a great mentor and a very committed person who wanted to contribute to society. He realized through my work that we shared similar ideologies. So I felt privileged when he asked me to be a part of his NGO and appointed me as the youngest director.
7.You have fought a landmark case that allowed Asians, especially Indians, to apply for firms in London and the UK. Could you share any insightful details from this matter with our readers?
To qualify as a solicitor, every law student had to get a training contract in a UK-based law firm. The application had to be submitted, and interviews were conducted two years before the training contract job.
Since I was not a British National or a European Economic Area (EEA) National, I was informed that it would be impossible for me to get a training contract. It was uncommon for law firms to recruit a non-EEA National.
I shared my shock and surprise regarding the discriminatory policy of recruitment by all the law firms and especially the top leading law firm in the UK with my tutors. I explained how it was both essentially and morally wrong.
Ironically, the country known as the 'torch-bearer' against racism was refusing jobs based on race. All the law firms I approached refused to take my case pro bono or professionally, as they felt the recruitment procedure being followed was as per the land law.
And no person had every filed such a case to challenge this discrimination policy of recruitment, as even after knowing that it existed they still could not prove it in court. Some experienced advocates from India who had gone to pursue their masters had also accepted this discriminating policy instead of fighting it. I only received negative feedback in regards to challenging the discrimination.
Finally, I discussed the matter with my father and informed him that "I felt what I was proposing was correct, and therefore I was going to fight an uphill battle with all the leading law firms in the UK." He was very pleased with my objective evaluation and I got all the moral support from my parents to take on all the law firms single-handedly.
I applied for a job in a law firm in the UK for a training contract, and as expected, my application was rejected due to the absence of a work permit. However, I still proceeded and filed the application form in the online application process.
My application was immediately rejected within minutes of submitting it. Following this, I challenged the top ten 10 law firms in the UK court.
It was revealed that my application was graded because there was a court case against the law firm. Before that, all non-EEA National Applicants' were segregated and automatically rejected.
I explained to the courts that it was the employer's job to spend thousands of pounds in evaluating applicants to objectively prove to the UKBA ( The UK Border Agency) that a work permit should be granted.
I successfully proved in court that the application and recruitment process must be based entirely on merit. However, that was only on paper. There was an underlying indirect racial discrimination process being followed by all the leading law firms who advised all the big companies to segregate all NON_EEA Applicants applications.
I single-handedly won the case as a student against the well known Queen's Counsel (QC), who was instructed by some of the leading solicitors and backed by law firms. I put forth my arguments against racial discrimination and how the law firms were misinterpreting the law. The Hon'ble Judge and the respected panellist at Bristol Employment Tribunal passed the judgment in my favour on account of my arguments.
I successfully defended my victory in the Employment Appellate Tribunal (EAT), London as well. Afterwards, they could either go to the Court of Appeal (CA), London or House of Lords, the UK, which the Law Firms had no intention of pursuing.
It was a major setback for them since a NON-EEA National Law Student single-handedly defeated them and put them back on the blackboard.
This ruling has changed the entire recruitment process of UKBA and all the companies in all the fields in the UK.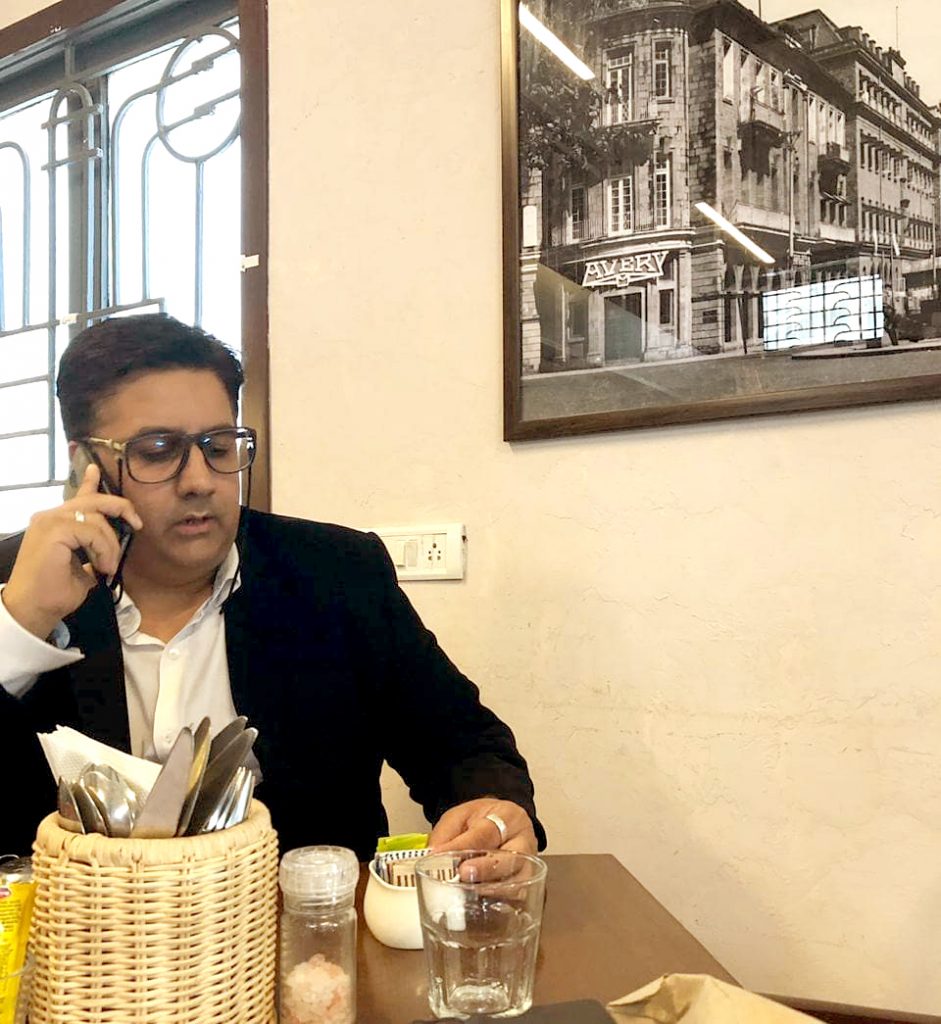 8. Why do you think this systemic racism and xenophobia existed, which gave preference to Caucasians and native residents over people of colour?
The UKBA believed that only the UK and EEA (European Economic Area) Nationals would be suitable candidates for the job and should be preferred irrespective of merit.
The application of a non-EEA National, irrespective of his merit, would only be considered after he has passed all these almost impenetrable hurdles.
Interestingly, they made Standard Operating Procedure (SOP) Guidelines for companies. Some law firm partners even authored books as a guideline to follow the recruitment process, which was unfortunately entirely based on their misinterpretation of discriminatory laws and policies.
However, this position has changed post judgement of my case.
9. In your portfolio, you have mentioned that 'fortune favours the bold and prepared minds', and it's evident that you have taken many decisions in your career that required courage. What would be your advice to young professionals who are fearful of change?
If you believe in something right and have done all your research, be prepared to take the right steps. Failure happens only when a person doesn't try.
No one will walk you to your destiny. Instead, you will have to cover the journey and create your destiny!
I have never hesitated to explore and have always considered attending new courses with time. Don't get carried away by looking at what others are doing. Work on your strengths. When I judge moot court competitions, I make it a point to test students outside their comfort zone, which brings the best out of them. I have built a reputation for testing students and keeping them on their toes, as I have always prepared myself before judging the competition as if I am participating in it. The students feel that they have fought and won the competition as if they have won an actual case in court.
It is important to identify your strengths and work on them. If you want to practice litigation, then don't hesitate to work in the lower courts. I was walking the corridors of the High Court of Bombay, working on some media highlighted matters. However, when someone asked me how the matter eventually ended up in the High Court, I was unaware. So I decided to go and learn the basics of trial by observing trial courts, and it has been a learning experience.
Initially, I had a rule that I would never take up work for the money. I used to do it for bare minimum fees and at times free, but with the commitment similar to a well-paying client. These are the things that paid off as it was the experience and exposure I got to deal with matters, and the more favourable orders I got, the more my confidence increased. So the underlying principle is that a person should not hesitate to work.
The best way to learn is to work in an uncomfortable environment. That teaches a person the most.
10. How has the pandemic been for you? How have you dealt with it personally and professionally?
It has been a testing time personally and professionally. However, the things that kept me going are adaptability and family support.
The lockdown let me search myself and gave me the time to read, brush up and update my legal knowledge.
There have been changes in how the hearings have been conducted in courts, and it has taught me that a person needs to be prepared to incorporate changes in their own life.
Most importantly, this lockdown has allowed me to spend more time with my family, especially my daughters. So it has been satisfying on a personal level.
11. What has been the biggest risk that has paid off for you or the biggest moment of learning for you in your entire career?
Fighting against the top law firms was the biggest risk in itself. If I failed, no law firm in the UK would employ me.
I remember that none of the law firms was prepared to take my case professionally or pro bono. However, I got the opportunity to prove them wrong and understand the true meaning of 'Interpretation of law'. I had a nostalgic moment remembering what my respected late father advised me "Law is not taught in law schools or books of law, but it is a gift of the gap".
12. Lastly, any parting advice to our readers who are exploring the legal field?
If you believe in something, work hard towards it and bring the change that you envision!
Do not shy away from negativity and welcome constructive criticism. This is the only way of self-improvement and being the best version of yourself.
I have noticed a trend among students being overwhelmed by those from higher-ranked law schools. I'll suggest that if you have worked hard, have done your research, and then you should only be concerned about giving your best.
Never feel pressured and underestimate yourself. Always aim to give it your best. The outcome is not in your control, but the efforts are.
Get in toutch with Aashhok Prohit