Aditya Mehta graduated from Government Law College, Mumbai, in 2007.  Post graduation, he worked in the Chamber of Advocate Amar N Bhatt. He has more than ten years of work experience and is currently working as Senior Associate at IC Universal Legal, Ahmedabad.
In this interview we talk to him about:
His experience in IC Universal Legal
Setting independent practice
His experience of a litigation lawyer at a firm
HOW WAS YOUR EXPERIENCE AT GLC MUMBAI? WHAT ACTIVITIES WERE YOU INVOLVED IN APART FROM THE REGULAR ACADEMIC CURRICULUM?
After my schooling, I decided to apply for a five year integrated law course from GLC Mumbai. GLC was my first choice as it has the distinction of being the oldest law college in Asia (est. in 1855) and has a rich heritage and pedigree.
During my academic years at GLC, Mumbai, I was an active member of a Social Service League Committee, which undertook various projects, benefiting students, NGOs and the community at large, which was achieved by tie-ups with Government as well as Non-Profit Organisations. For first three years of my law school I was a part of this Committee, which in collaboration with a NGO helped under-trial prisoners, who were unable to retain services of a Lawyer, to help file their bail applications.
Overall my experience at GLC helped me build a solid foundation for my future endeavours in the legal profession and I feel proud to be part of an institute that has a very strong and eminent alumnus.
WHAT IS YOUR TAKE ON ACADEMICS? HOW IMPORTANT ARE GRADES IN LAW SCHOOL FOR AN ILLUSTRIOUS CAREER?
Academics are really important to understand the principles on the basis on which laws are drafted and implemented. Good academic career may help to understand and implement various provisions of law in better way. However, to be very honest I personally feel that grades are not really as important as having a sound understanding of various subjects. I feel that grades are just a reference for your own evaluation.
But the aforesaid also depends on what type of practice you choose to take up after your law school, as good grades may help you land a good job. However, for litigation, I personally feel that grades do not matter much, but a better understanding of law and its implementation helps in a longer run.
Therefore if one intends to practice litigation, I recommend to have more of hands on experience along with academic knowledge, which can be only achieved by undertaking variety of work during internship and also by not neglecting what is being taught at the law school. I also think that actively participating in as many extra-curricular activities as one can will be like adding another feather on the hat.
HOW FAR DID YOUR INTERNSHIPS DURING LAW SCHOOL HELP YOU IN YOUR CAREER AFTER YOUR GRADUATION? HOW WOULD YOU RECOMMEND THE PRESENT LAW STUDENTS PLAN THEIR INTERNSHIPS?
Internships during law school are equally important as academics. It helped me immensely in selecting my area of interest. It gave me an insight on different aspects of law like Litigation/Non-litigation in Civil/Criminal/Corporate work. It provided an opportunity to understand the real-life scenario and hands on work experience.
Speaking for myself, during my internship period, from second year in college till the fourth year, I interned at a couple of law firms in Mumbai, trying my hands on different subjects of law and by the end of internship, I realised that I was not the type of person who can manage to sit on his desk and exclusively do non-litigation work and that my real interest lies in appearing before a Judge or an Authority to defend/protect the interest of litigants. Therefore, for my final year in law school, I chose to intern under a Senior Advocate at the High Court of Gujarat.
My decision to do an internship in the final year before the courts at Gujarat and not Mumbai, played a very important role in my career.  I would suggest all law students to get most out of their internship and work on as many diverse fields of law as possible and also do an internship in their home state/town, at least for a period of six months, in their choice of field to come to an informed decision in selecting their area of specialisation and place of practicing law after their law school.
HOW WAS YOUR FIRST YEAR AFTER GRADUATION? WHAT DO YOU THINK WERE THE BIGGEST HURDLES AND CHALLENGES IN THE EARLY DAYS OF YOUR CAREER? HOW DID YOU DEAL WITH THEM?
After graduating from Government Law College, Mumbai, I decided to return to Ahmedabad, to start practicing on the litigation side. I joined the Chambers of Advocate Amar N Bhatt, wherein I was allowed to take up my own personal cases for my clients since day one. During my tenure at his office, I represented his clients mainly in the Trial Courts and the Tribunal. I also assisted him in various cases in the High Court. During my initial days, I was always advised by my senior that every lawyer should start his practice from the Trail Court and also that he/she has to have experience of conducting a Trial including examination and cross examination of witnesses.
I truly acknowledge the assistance received from my senior, which helped to build a strong/solid foundation for my career development/growth.
Right after getting my license to practice, I was fortunate enough to get a chance to represent my very own first client before the Trail Court. I still remember drafting a written statement to be filed on behalf of my client before the Trial Court, I went through the final draft over and over before showing it to my senior for his assistance and inputs and it was at that time I was introduced to Order 8 Rule 2 to Rule 5 of the Code of Civil Procedure, 1908 (which I might have not given much importance during my academic years). Before that I had never paid much attention to such type of provisions. From that day, I understood the importance and requirement of reading.
Later, as and when the volume of work/responsibilities grows, the challenge mainly rolls around managing the high volume of work across different courts and in order to manage in such situations, we need to thoroughly understand facts and details of each component of the case. We are also required to understand the technical details of different elements involved in each case and efficiently implement the correct measures in order to secure justice. It is at moment you realise the true meaning of 'PRACTICING Law'.
YOU HAD INDEPENDENT PRACTICE FOR OVER TEN YEARS. WHAT DIFFICULTIES DID YOU FACE TO SET UP YOUR OWN PRACTICE AND WHAT LED YOU TO JOIN A FIRM AFTER ESTABLISHING YOUR INDEPENDENT PRACTICE?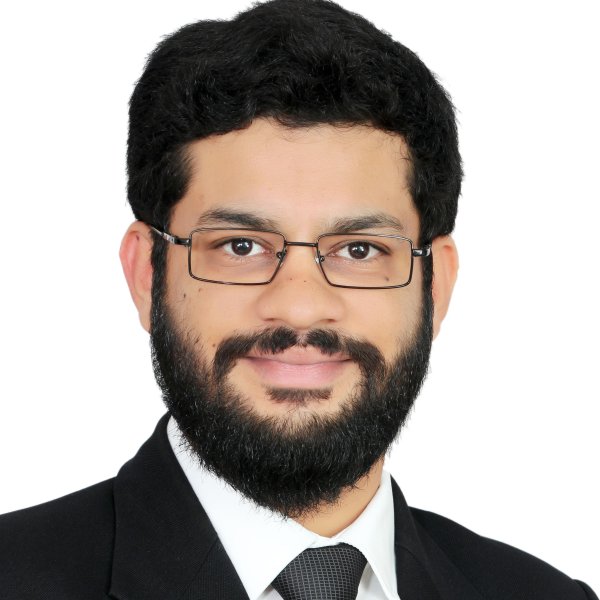 From the day, I graduated from law school in 2007, till August 2013, I worked in the Chamber of Advocate Amar Bhatt, assisting and handling cases of his clients before different Forums. During that time, I had few of my own clients that I used to represent in various Judicial/Quasi-Judicial Proceedings. Over a period of time, somewhere about in the starting of year 2012, it so happened that my independent practice started picking up and it became difficult to effectively manage the workload of both my senior's cases and my own independent practice. I remember, that for a year or so, I used to work on the cases of my senior from morning to evening and manage work of my own clients thereafter, till late in the night and during that period of time I made a decision to start my own office, which was started in around August 2013.
When I started my own office, my senior gifted me a book on 'Administrative Law' signed by him and he quoted the following "When you mention a famous race horse, they always ask you 'From which stable?' The stable is important. When you name a lawyer who has done well, people will ask you 'From which Chamber?'. The Chamber is important."
From that period, till I joined the Firm, I was the boss of my own office. It was at that time I realised the importance of having a senior/mentor by your side and that every small mistake you made, were filtered and corrected by him. It is only when you become captain of your own ship you tend to put in your best foot forward and try to muster all the knowledge and experience you gained over the past years and try to achieve the best possible result for your client, without the safety net which always was there when you use to work from a Chamber of a senior lawyer.
My close friend and childhood buddy Aayush J Modi, who is a partner of the firm, started the Ahmedabad office in June 2015. We have known each other from 1st day of the school. Both of us attended the same law school as well. His area of practice mainly consisted of non-litigation work, IPR and immigration law. Sometime in October/November 2015, he asked me if I was interested in joining as a Senior Associate and heading the litigation department of the Ahmedabad office. I had no second thought and decided to join the office of IC Universal Legal (previously known as 'Universal Legal') and brought in to the firm my independent clientele and joined the firm from January 2016.
My decision to leave my independent practice and to join a law firm was a no brainer. Firstly, in today's world, with the growth of trade and businesses and with the increase in interstate/cross border trades, it was necessary to be present in more than one city or a state. IC Universal Legal has its presence pan India with having eight offices in seven states in India and also having an exclusive Affiliation with The Chugh LLP, which has five offices in the United States. Secondly, the clients being corporates or even individuals look for firms who can cater to all their legal requirements and can be their one stop solution. By joining the firm I got a chance to setup and head the entire litigation department for the Ahmedabad office, was somewhat like having my own independent practice under the umbrella of expertise and experience of the entire firm.
AS A SENIOR ASSOCIATE IN IC UNIVERSAL LEGAL, WHAT IS THE WORK EXPERIENCE YOU HAVE GATHERED TILL NOW?
With the name of the firm attached to my name, I felt more confident in taking up more variety of work and was able to further broaden my field of practice as after joining the firm, I got opportunities to work in collaboration with not only our offices in India but also got opportunities to work with The Chugh LLP, USA, that has an exclusive affiliation with our firm. The opportunity not only helped me provide efficient services to my clientele pan India but also in other countries.
The years 2017-18 have also proved to be very fortunate for me as in the year 2017, I was accepted as a Member of Young MCIA (Mumbai Centre for International Arbitration) and in the year 2018, I was awarded as the "Arbitration Lawyer of the Year in India, 2018" by the International Advisory Experts and was also awarded as the "Leading Commercial Litigator of the Year, India 2018" by Acquisition International.
PLEASE TELL US THE RECRUITMENT PROCESS AT YOUR FIRM? HOW DID YOUR APPOINTMENT TAKE PLACE?
Any candidate, who desires to apply, may send in their resume by post or e-mail to the concerned Office, which they intend to join. Upon receipt of the resume and subject to vacancies in that particular office, a list of questionnaire is shared with the candidate. After reviewing the answers the candidate is then interviewed either in person or through video call. Once the candidate clears the interview, the resume and answers are reviewed by the Partner/s. And once that process is completed, the candidates are informed about their appointment.
So far as my appointment is concerned, I also went through the same process as mentioned herein above.
YOU HAVE A VERY DIVERSE AREA OF PRACTICE. HOW DO YOU KEEP YOURSELF UPDATED WITH ALL THE LEGAL DEVELOPMENTS IN THESE FIELDS?
Since the day I started practicing, I had the privilege to represent my clients in various Judicial/Quasi-Judicial Authorities throughout India on various subject matters. In this profession and from whatever experience I have, I can surely say that no two cases are the same and that the facts and circumstances in every case are different.
The challenge in having such a diverse area of practice is that you should be aware of all the legal developments happening every day. It is simple and can be done by allotting at least an hour everyday to go through all the legal portals, news websites and forums. The other most important and efficient way to stay updated is to discuss your doubts/queries with your colleagues or friends and sometimes indulge in discussions with them.
In fact, after joining the firm, which has a wide variety of expertise, it sometimes became difficult when someone asks you queries altogether on a different subject of law that you have never dealt with in your career. To be very honest, I feel that litigants/clients/friends or family thinks that we being a lawyer must be aware of every law or every rules and regulations that exist, even if you practice IPR Laws, they think that you will know rules pertaining to traffic violation also.
In order to meet a certain level of expectations, we have designed a concept called 'Classroom Studies' in our office, where every Friday evening one person has to educate the others on any subject in which he or she has an expertise and such session is followed by a Q&A session. By this way everyone, will be able to have at least basic knowledge on variety of subjects over a period of time.
LASTLY, WHAT WOULD BE YOUR PARTING MESSAGE TO OUR READERS?
I would like to share with you this quote:
"If money is your hope for independence you will never have it. The only real security that a man will have in this world is a reserve of knowledge, experience, and ability" – Henry Ford.