Interviews
ADVOCATE ANJALI CHATURVEDI ON BEING A 2ND-GENERATION LAWYER, FORMER JUDGE AT THE DISTRICT CONSUMER DISPUTES REDRESSAL FORUM AND BALANCING LIFE & WORK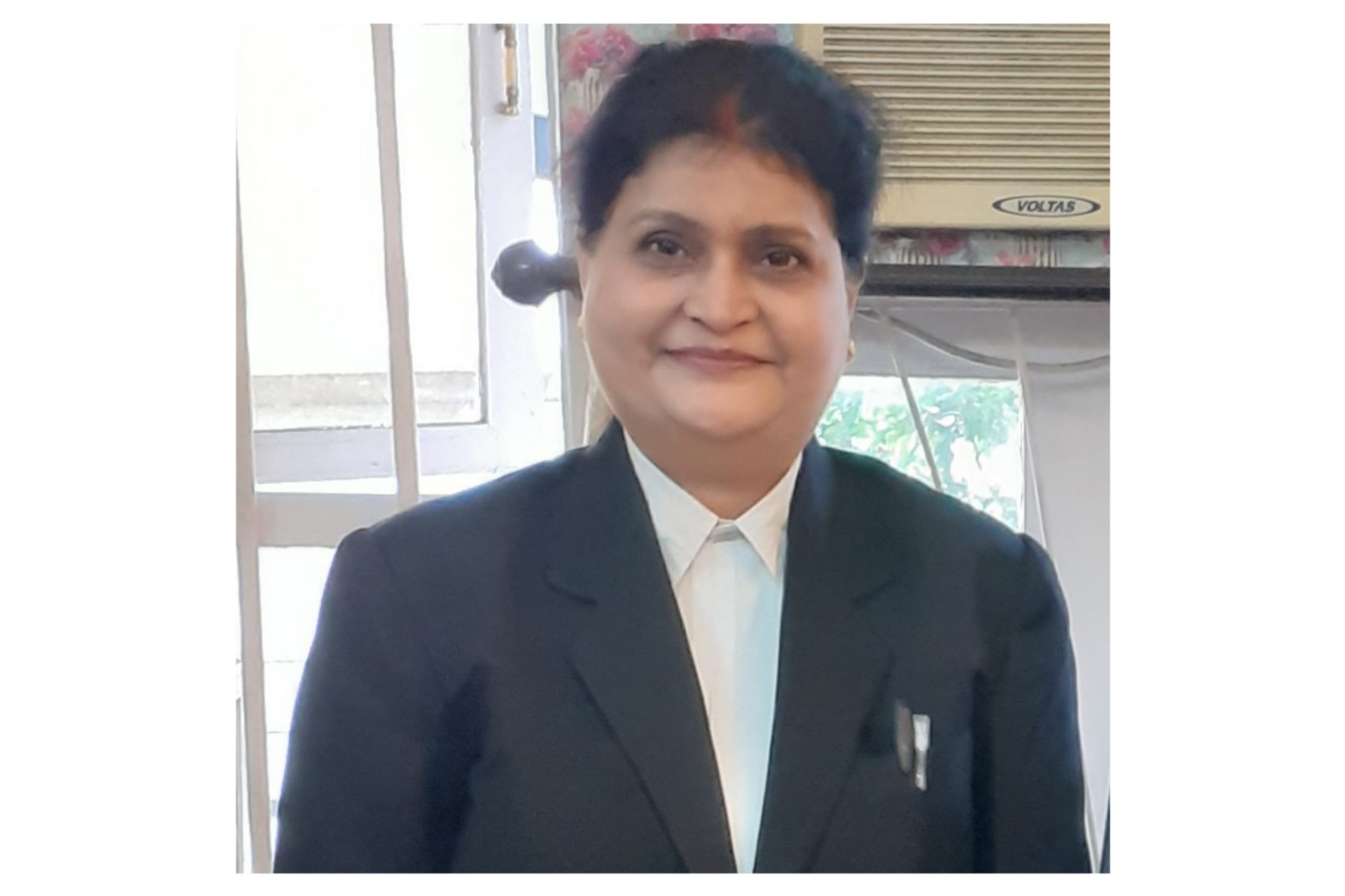 This interview has been published by Isam Kabir and The Super Lawyer team. The Interview was taken by Raunak Chaturvedi and Ankita Sen.
We know you as a Judge and an Advocate. Would you like to share something else about yourself?
Definitely yes– a mother and a home manager too. I have many more aspects attached to my personality, apart from the abovementioned. I am a sitarist and a dholak percussionist by hobby. I also have some training in Sanskrit. In total, I know five languages. I am also a philosopher and love to write short pieces about the meaning of life and the mechanisms of the cosmos. I also love to cook and always keep trying new recipes.
I also have many 'firsts' attached to my name. I am the first woman in my family to become an Advocate and the first person to become a Judge. I am the first and, to date, the only woman in the entire Chaturvedi community to become a Judge. I am also the first woman from my ancestral village, Holipura (U.P.), to become an Advocate and the first person to become a Judge. In my in-laws' family, too, I am the first person to become a Judge.
What are the pros and cons of being a second-generation Advocate?
The first problem of being a second-generation Advocate is that you have the first-generation Advocate, either your mother or your father, with you. They either keep guiding you so much that you are not able to apply your mind, OR they go silent totally, and you continue to act as their assistant merely.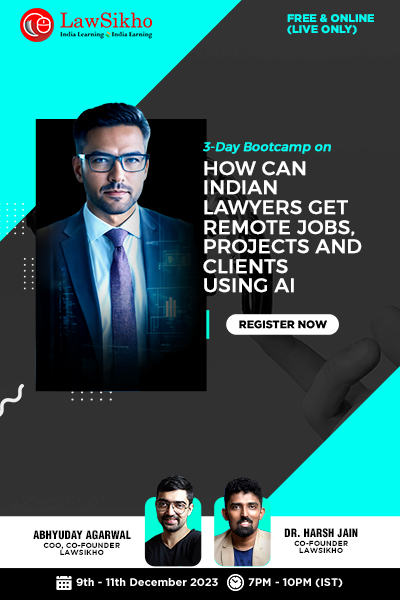 The second problem is, if you are working with your first-generation Advocate, then you seldom get an opportunity to collect fees for your contributions. If you claim fees, your relations start growing tense immediately after that.
However, it is not that everything is wrong in being a second-generation Advocate.
You get a wonderful advantage by being a second-generation Advocate- a conducive atmosphere to work and learn amid the full-time guidance of your mother or father and their colleagues too!
My father being the first-generation Advocate in my case, I had the opportunity to avail myself of his guidance and work alongside his colleagues. I had a lifetime opportunity of witnessing the advocacy of many prominent and eminent Advocates who either got promoted to the positions of High Court Justices, Chief Justices or high-profile Government Counsels. My father himself was made the Assistant Solicitor General of India for Bombay High Court, Nagpur Bench.
What motivated you to take Law as a career?
Everyone in his youth wants to fight for justice and the truth. Those who get an opportunity do it in their possible ways through their protests. For me, the Courts were the best and meaningful place to fight for justice, and hence I adopted Law as my profession. Besides, after witnessing my father and his workings from birth, I had no interest in anything but advocacy.
Tell us about your experience working as an Acting President and a Judge at the District Consumer Disputes Redressal Forum.
I was the first lady Member appointed for the Kolkata Unit-II Forum. Within a few months of my joining, the then President and the male Member retired, and one new male Member was appointed.
As per the Statute, I being the senior Member, was under an obligation to discharge the duties of the President too.
This helped me gain the confidence of working independently while administering the Forum and taking care of all case-related matters with a prompt note of the decision.
I introduced the mentioning hour concept in my Forum and ensured transparent working in my Forum. The Department of Consumer Affairs appreciated me for my positive efforts.
One fascinating incident which occurred during my tenure was that when I was newly appointed, I observed that only the President was being provided with the facility of the Government car.
However, the Act clearly mentioned that all the facilities (except the honorarium) were the same for everyone, be it the President or the Members.
On objecting to this, I still remember the then President of my Forum saying, 'Sheta toh apnar jonno noy, amra retired District Judges, tai amra gadi pabo. Apnader jonno na', which if translated from Bengali means, 'That (car) is not for you, we are retired
District Judges, that's why we will get the car. Not for you (Members)'. I immediately made a representation before the Chief Secretary of the Consumer Affairs Department. He very readily accepted my interpretation of the statute and sent it to the Centre for being approved. Within a few days, the approval was done, and my letter became an Official Order. All the Members across the State of West Bengal were being provided with a car, and still are being provided with this facility, only because of my letter and interpretation of the law.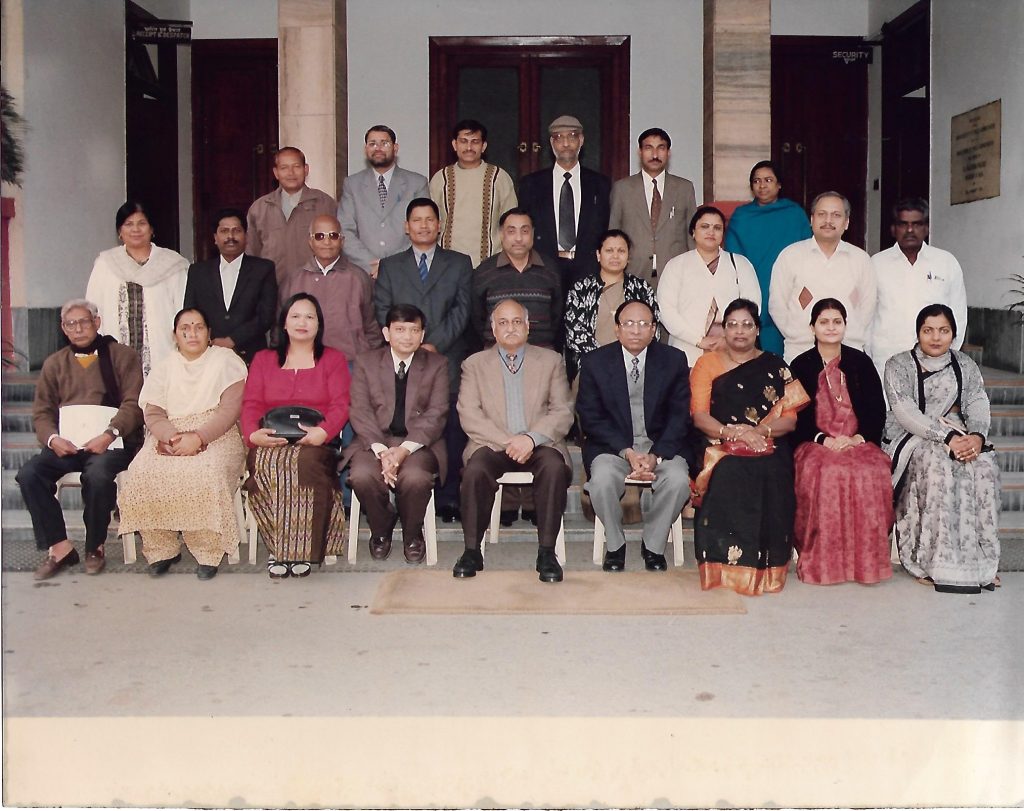 Tell us about three challenges you faced for being the first female Judge from your family?
I can say I was newly married – just four years then. I was still in the process of striking a balance between my work and my family relations.
During my working period, my son was born in 2001, and my mother-in-law had a cerebral stroke which confined her into bed with her right side paralyzed.
To strike a balance between the working and the family responsibilities, I got one room of our flat converted into a nursing home with all the required medical gadgets installed, starting from a nebulizer to an oxygen support system and appointed trained nurses to look after her round the clock. She survived for almost 7 years after that.
I used to prepare her food myself before leaving for my Forum around 9.30 am. My father-in-law was great support after my leaving for the Forum till I returned in the evening or late in the afternoon after completing the days' work.
On returning, I used to look after my son and my other family members too.
Tell us about your three challenging cases? What were the challenges you faced while working on them?
During my tenure, cases of medical negligence, electricity-related matters were in plenty.
While dealing with Medical Negligence cases, it was necessary to ascertain the real negligence factor and then pass the orders. Otherwise, any wrong order passed may deprive the complainant or put stigma against a doctor who is otherwise a one-man industry. Those were the days when patient parties also used to file cases for recovering their fees paid by putting illogical or false allegations against the doctors. Forums were then being considered as pro-consumers. So, it was a challenge to screen the cases, especially in medical negligence matters.
On one occasion, I had an excessive billing case against a famous telecommunications company. The bill amount was above Rs. 2 lacs (almost Rs.2.5 lacs) for one month, and the service provider claimed the correctness of his bill and insisted on the payment. I was bewildered to see such a heavy bill for a personal mobile connection.
In deciding this case, I first worked out with the then pulse rate charges and the talking time for which the bill was raised. It was observed that if the subscriber talked continuously, day and night, all through the month, even then, the bill would not have reached that figure.
The billing was done for national calls, and there were no international calls billed. This made my calculations easy. This fact was questioned during the case proceedings from the service provider with the doubt that should we consider it as an exercise by the service provider to raise exaggerated bills before half-yearly publishing of half-yearly unaudited results of the company to increase the receivables and thus the profitability to get a better share value in the market. Should we recommend enquiry into the billing affairs of the service provider? The message went clear to the service provider.
He returned on the next date with the affidavit that there has been a system error while generating the bills and that they are ready to correct the bill amount to read as Rs.2000/- against the bill raised of above Rs.2 lacs. He admitted that a few lacs of bills with that high figure had been generated, and they are ready to correct those also.
The matter was clear.
I insisted that they publish the stand being taken in the daily newspaper regarding the bills as submitted before us so that all those who have not come to the Forum are also relieved. In deciding this case, my B.Com studies helped to crack the problem.
Now let me take two examples from my initial years at the Nagpur High Court. Once a person had come to us regarding a matter about the Narcotic Drugs and Psychotropic Substances (N.D.P.S.) Act. The accusation was that he had been caught transporting drugs.
When my father argued the matter, the presiding Judge specifically asked for me to argue the case. When the Judge asked me to argue, I became tremendously nervous, as those were my initial days, and I was not very used to arguing such complicated criminal matters. Thus, I prayed to him for some time to prepare and argued to the best of my ability on the next date. However, due to the strong incriminating evidence, we could not win the case; it was a great experience for me.
Another such case had happened within a few days of my joining the Bar. It was a property matter. When my father went to argue, the presiding Judge asked my father to 'sit down and let her junior argue'. I was up. Again, I did not know anything about the matter. His Lordship himself asked me to take a week to prepare and argue the matter again. What finally happened with that case has slipped my memory, but I had argued the case quite fiercely, as much as I remember.
After a few months from your appointment, your husband, Advocate Anurag Chaturvedi, also joined a different Forum as a Judge. Would you like to tell us about the three incredible events that you've had during that time?
We made history as both husband and wife being selected during almost the same period for different Fora.
We went to Delhi for our judicial training together. During the training sessions, we had the opportunity of interacting with retired Supreme Court Justices. We suggested a few Amendments in the Consumer Protection Act, 1986, to make it stronger. To our surprise, those recommendations were accepted, and the C.P. Act was amended in a very short span thereafter.
I was privileged to head the lady Members' wing, and my husband was asked to lead the male Members' group.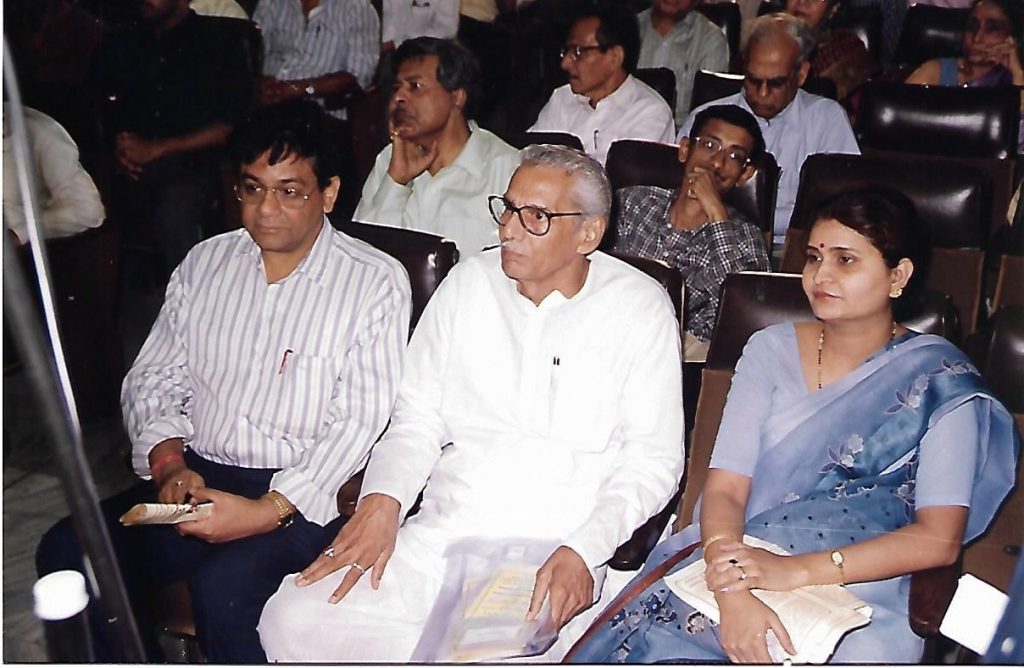 Would you like to tell us about your experience of working as an Arbitrator for M.M.T.C., Kolkata?
It was quite interesting and not very difficult to work with them. Altogether it was a comfortable exercise at my end.
You have perfectly balanced your life between working as a Judge, an Advocate and a mother? What would be your advice for mothers who find it difficult to work as an Advocate?
Children are the gift of God. Almighty is always there with us to give us strength to rare them up. Balance your hours between family and work and let the child grow under your kisses and blisses.
And be a proud mother.
Get in touch with