Akshay BD graduated from National Law University, Delhi. He has interned at AMSS, Trilegal, Elden Law LLP, Singapore, among others. He was a part of the Ninth Best Team and adjudged Overall Best Applicant and 17th Best Oralist at the Philip C. Jessup International Moot Court Competition 2011. Akshay was also the Best Advocate  in the Surana and Surana India Rounds of Jessup, and Best Team in the D.M Harish International Moot Court Competition, 2010, among others. He is currently working at Uber, alongside a career as a stand-up comedian.
In this interview he talks about:
Being in first batch to graduate from NLUD.
His mooting experience.
Being a stand-up comedian.
Working with Uber.
All opinions expressed here are purely Akshay's own . In no way does he represent Uber.
Tell us something about yourself. Where did you grow up and attend school? Why did you decide to take up law?
I love this question. "wut cn i say abt maself… i luv lyf… n m full of energy…i lyk muzik, games n hangin wid ma frndz…"
I grew up and went to school in Bangalore. Why law? Well, I want to tell you that I was passionate about changing the world and using the law as a vehicle to achieve social justice… but honestly, the money some of these law firms were offering was (is?) quite insane — and when I was 17, I just wanted in on that.
You graduated with a BA.LL.B (Hons.) from NLU Delhi. How was your law school experience?
It was awesome. I was lucky to be part of the first batch, and that allowed us to start from a blank slate. In the early days of NLUD, we were practically anonymous, and that allowed us to take risks and make mistakes. We built the culture, processes, our success and reputation all from scratch. It felt great to create the standard that the future batches will aspire to beat or hold themselves to – which they've admittedly done a great job of.
Your internship experience has been varied: top Indian firms like AMSS and Trilegal, a foreign law firm Elden Law LLP, Singapore, chambers of advocate Amit Sibal. How was your experience?
I interned at Elden because I wanted to visit and work in a "foreign" country. AMSS because it was a CV masterstroke – during my internship though, I hated the place; it was cold and impersonal, but my experience is very personal and coloured by the fact that the guy I interned under was not a nice person to work with (if you're reading this, Hi!).
My internship with Mr. Amit Sibal was a very fulfilling experience — he offered a great environment to work in and I have a lot of respect for him. I got to work on a landmark case in the COMPAT – so spent a lot of time in briefings and prepping for that.
You have had a very successful run as a mooter. You've been awarded the Ninth Best Team, Best Applicant and 17th Best Oralist at Jessup, 2011, and Best Team in the D.M Harish, 2010, among others. What would you say is the secret to your success?
Well, I had the chance to work with one of the best moot partners (I had only one moot partner throughout  law school) and we enjoyed putting in hours together to crack moot problems together. . It really didn't feel like work – and it was days at a stretch trying to figure our way out of frustrating dead-ends. We were completing sentences towards the end of my fifth year. So just having someone to do the long haul with you is probably a good idea.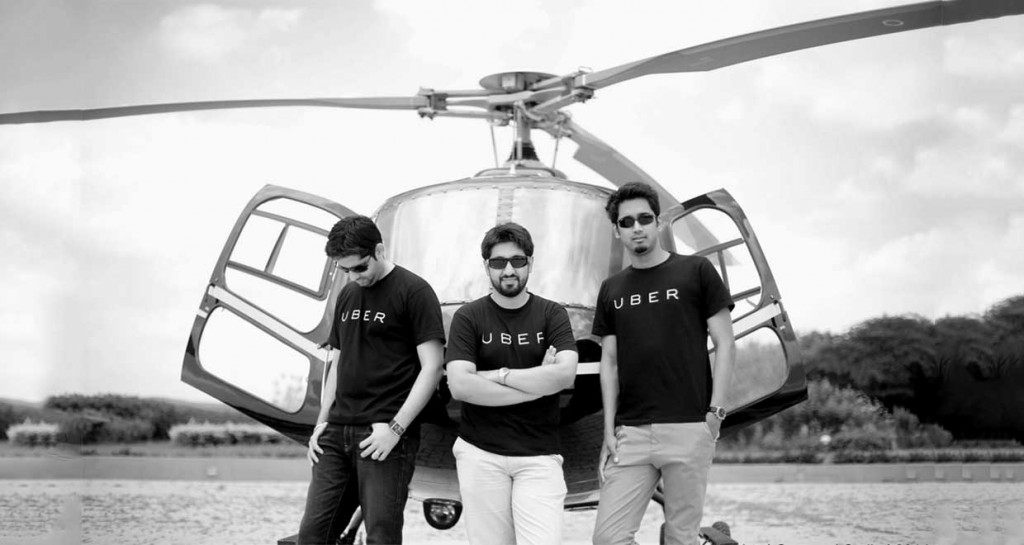 Tell us about your work at Uber. What's a typical workday like?
There's no 'typical' day at Uber. We're a startup that's changing the way people get around their cities. I get to work with some of the smartest people I've met in my life, and they all come in every Monday morning to make cities a better place. I work on engaging policymakers and regulators to educate them about Uber's value to the cities we are in; and help design regulatory frameworks that are supportive of technology and innovation in the industry.
It's been the most fulfilling months of my life so far. If not for Uber, I'd be doing stand up for sure.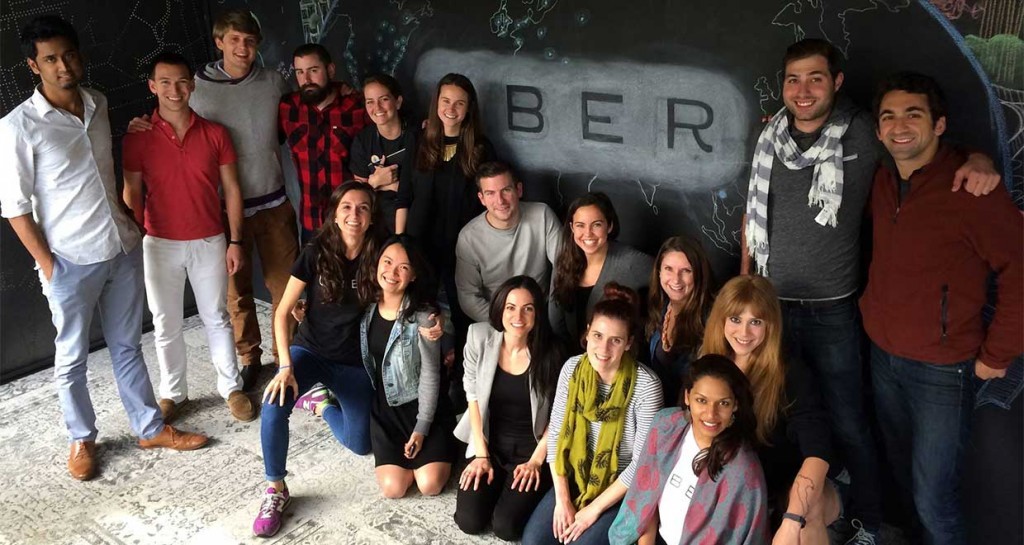 How did you make the drastic career change from law to stand-up comedy?
I didn't really assume that I was going to be a lawyer after going to law school. A couple of years into law school you realise that it equips you with a broad set of skillsets in addition to sharpening your ability to critically evaluate real-life problems. Stand-up was just a manifestation of that skillset — jokes are basically critical observations on mundane everyday events, the absurdity of which is easily ignored.
Do you think it would've been better to study anything other than law?
No, I do not. Law school was an amazing experience – I wouldn't trade it for anything else. You're put in a closed space with 400 people, and expected to be friends while also competing with them. It teaches you life.
The Indian stand-up comedy scene is booming. How tricky is it to set yourself apart from the other comedians? Is it difficult to get good, well-paid work?
I don't think about it as much. I'm probably not as much at the nucleus of the action as I used to be. I do stand up to tell stories that I like and guilty pleasures and prejudices I know are not personal just to me. I like teasing an audience to laugh at some seriously inappropriate (not necessarily dirty) stuff.
Coming to stand-up comedy, you were the Winner atVir Das' Hamateur Nights in Blue Frog, Delhi, which was your first big break. How was the experience of performing for the first time?
Pretty bad. I (much like most others) did terribly. I used to drink and get on stage to deal with rejection – I eventually gave it up because I'd start slurring. Vir Das was a legit break – and that gave me a couple of paid shows after which gave me the confidence to go up on stage sober. Now if I'm bombing, it's like – haha, why are YOU guys so awkward that I am bombing? I'm used to it and it makes me shamelessly happy to see the audience uncomfortable when I'm not doing well.
You've opened for and performed alongside comedy greats like Johnathan Atherton, Cyrus Broacha and Papa CJ and were invited by the Indian Private Equity & Venture Captial Association to perform at their annual conclave. How was the experience? Was it difficult to get these gigs?
The comedy business much like the legal profession: an incestuous one of sorts. Everyone knows everyone, and business is usually passed around through references. I got lucky with the shows you're talking about because I happened to be at the right place at the right time, and someone noticed me and said 'come tell jokes for money'.
Generally, what are the demographics of your audience?
At the beginning of the show, there are all kinds of people. Towards the end, it's just the comics and people who seriously lack a moral compass.
Where do you get the material for your comedy acts from? How much time does it take to conceptualise, develop and complete an entire act?
From my life, mostly. I like to keep my material personal, and talk about things that happen to me. I don't actively think about setting myself apart – at this point, I really do comedy for fun and to add some flavour to a life that can otherwise become monotonous. It's a great way to meet new people too – something that I assure you, you'll have to work harder to do as you get out of law school and into a routine (relatively, atleast) of sorts.
What are your future plans? Will you keep pursuing stand-up comedy? Any thoughts about the silver screen?
HAHA, pass whatever you're smoking please. 😛
No, I'm not good looking enough for TV, even my phone auto-deletes pictures of me. 😀
Lastly, what message would you give to law students who want to go off the beaten track?
First off, I've hardly figured my life out. I'm irresponsible and clumsy. Secondly, the internet is full of such nuggets of advice. I'm sure people get enough of this kind of 'follow your heart, dream big… eat a goat'…whatever else.
So, I'd just say, treat law school as a place to learn more about yourself… what you like, what you don't etc. Travel when you get the chance, meet people who are different from you (I used moots and debates to do that) — and just say yes to everything that comes your way. Opportunities are just being at the right place at the right time. If you get lucky, you'll be somewhere doing the thing you like, and it'll turn out to be the right place because someone will offer you money to do it.