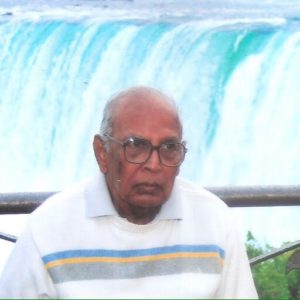 Advocate Alladi Venkatnarayana (retd.) hails from a small town in Andha Pradesh, known as Nellore, but settling in Chennai in later years. He is a graduate of the Madras Law College in Chennai, now known as the Dr. Ambedkar Government Law College. Having initially worked under an experienced lawyer in his early days, he would later start working on cases in his individual capacity. Today, his experience in the field of litigation remains unmatched and he is considered a specialist in matters concerning contracts.
In this interview he talks about:
Litigation practice and what to expect to expect in connection to it
Evolving and developing one's preliminary knowledge in the legal industry
Judiciary and its various achievements through the years
Acing the Supreme Court Advocate-on-record examination
How students may plan their respective careers while still in college
HOW WOULD YOU LIKE TO INTRODUCE YOURSELF TO OUR READERS?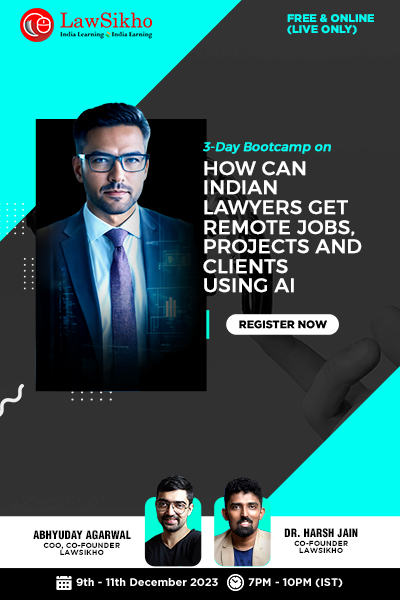 Hello everyone, this is Alladi Venkatanarayan. I am a retired Senior Advocate of the Supreme Court of India. I hail from a family with a prior legal background. My grandfather, Mr. Alladi Krishnaswamy Iyer was one of the 5 draftsman of our Indian Constitution. Post retirement, I still attempt to keep to the practice of continuously reading various legal journals and books so as to remain updated.
WHAT ARE THE SKILLS REQUIRED TO BECOME A LITIGATING LAWYER ACCORDING TO YOU?
Like most people would say, I would say the same, you need to have great communication and argumentative skills. However, I would emphasise also to students to concentrate on the various legal provisions that they should already know or are now learning thoroughly, such as provisions of the Evidence Act, Civil Procedure Code, Criminal Procedure Code and other such important Acts. Having a thorough hold over these subjects gives you the edge over other lawyers. It may even help you in getting an edge over an opposite counsel who has better communication skills than you.
DO ADDITIONAL QUALIFICATIONS LIKE LLM, MBA, CA, CS, DIPLOMAS HELP IN GETTING THE JOB OR GETTING PROMOTED?
I wouldn't say no, but then, in all my years of experience, I have observed that additional qualifications only give you a higher platform to launch yourself on, but from there how much further you would go depends entirely on the the manner in which you make a mark in all the works that you undertake. However, if a person has interest in pursuing a particular subject area within the legal discourse then there is no harm; higher education always adds to your CV which in turn helps you get positioned in a more established practice.
PLEASE ADVISE STUDENTS PLANNING A CAREER IN LITIGATION AS TO SOME OF THE DO'S AND DON'TS THAT WOULD BE REQUIRED TO BE OBSERVED?
As far as my experience goes, I can tell you that litigation isn't going to be as easy as a corporate job. You will face a lot of bumps in the first stages of your career, but later on you would also be able to realise that all those bumps had been helping you to make yourself  better at the various stages of the litigation career i.e. pleading, drafting, etc. It doesn't matter, all you need to do is just keep learning and keep improving your knowledge day by day and you will definitely establish yourself quite easily. Also, as I mentioned earlier, your basics should be quite strong with respect to the relevant Acts, Sections and Procedures.
WHY SHOULD ONE CHOOSE LAW AS A CAREER OPTION?
Personally, I chose law because I couldn't get into any other stream (laughs). There was certainly always however a kind of pull towards that field right from my very early days in childhood. I always was intrigued by the various ongoing socio-political issues in those days and felt that I would excel at legal studies. For a person to choose law, there can be end number of reasons like good money, reputation, but the most important factor is your personal interest. If you are interested in law, then you should choose law as a career. You will never have the fear of job safety. Becoming a lawyer also gives you the great satisfaction of being able to  help people in dealing with their issues . Also, the gratitude that they show you is invaluable.
HOW SHOULD ONE WORK IN ORDER TO CRACK THE S.C. ADVOCATE ON RECORD EXAMINATION?
I would suggest to the people who are taking the test to first practice for some time in lower courts, so, while you are engaged in advocacy work, you learn a lot of things that you would eventually be tested upon. So, that helps a lot. Like my answer to many other previous questions, your basics should be strong with regard to the Civil procedure code, Evidence Act, etc.
HOW WOULD YOU ADVISE A LAW STUDENT IF ONE HAS TO START PREPARING FOR A CAREER WHILE IN COLLEGE?
Most students start freaking out after a year or so into their college life when they realise that they have no clarity with regards to what they are going to do after they complete their under-graduation. I would suggest them to just wait until they get interested in a particular subject, to wait until they complete classes of all major subjects of laws and then pursue the one that made  them think the most, the one that they felt intrigued by the most.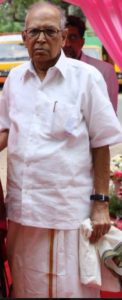 WITH RESPECT TO THE LAW SCHOOLS AT THE PRESENT TIME, DO YOU THINK THAT THEY ARE PREPARING THE STUDENTS ENOUGH FOR THE ACTUAL REAL LIFE PRACTICE IN COURTS?
I think that they are. As far as I know , all the top league law schools are imparting the students with enough basic practical knowledge. The rest can always be learnt by experience in internships and working after the imparting of the degree in courts.
SINCE INTERNSHIPS PLAY A VITAL ROLE IN SHAPING A STUDENT'S CAREER, WHICH PLACES WOULD YOU SAY ONE SHOULD IDEALLY INTERN IN ORDER THAT THEY MAY ADD WEIGHT TO THEIR CV?
I think it depends a lot on which field of law they are interested in. As for students who wish to go into litigation, you must first start from the district court and then gradually move on to high court. This is because, at district court level , the various lawyers that you work under will have the time to explain those basics which you otherwise would not be aware of. Court room behaviour, the way you plead, can all be better learnt at district court.
A LOT OF STUDENTS PREFER A CORPORATE JOB OVER LITIGATION; WHILE INTEREST MAY BE ONE OF THEIR REASONS, THE FEAR OF UNCERTAINTY IN ANY CAREER OTHERWISE IS ALSO A MAJOR ONE. WHAT DO YOU HAVE TO SAY ABOUT THIS?
That is quite true, but this was the scenario when I had completed my graduation.  This is not scenario now; things have changed. There is no such kind of uncertainty any more really. You can always excel easily here as long as your basics are strong. I keep repeating this because, now-a –days most students have no good grip over these aspects and get affected badly due to this.
SO, HOW WAS THE EXPERIENCE WORKING IN A COURT FOR THE FIRST TIME? DID YOU GET THE FEELING OF BEING THE LONE ONE DROWNING IN THE SEA?
I won't say I felt as if I was lost in the sea because I had already been working under a lawyer before. So, that helped me in knowing the procedure of the courts  beforehand.  However, I was also very eager to take my chances with fate. The lawyer under whom I worked had after a long period entrusted me with a case, so I was rearing to have a go and prove my worth.
ANY ACHIEVEMENTS THAT YOU FEEL OF THE JUDICIARY ARE UNDERRATED?
Not many , I think many judgements of the judiciary are quite well appreciated in the legal field but only in the cases which have garnered media attention would the people really follow up and read the judgments in entirety. So, mostly it is the legal fraternity alone that remains alerted to all the legal developments, significant apparently or otherwise, and I don't remember any judgement that could be termed as underrated.
YOUR VIEWS ON THE LEGAL EDUCATION BEING IMPARTED AT SCHOOL LEVEL IN OUR COUNTRY?
At urban level, I think it is being imparted quite properly and sufficiently. At rural level , it is not being done properly. At the rural levels, even basic education is not being imparted properly, so legal education is a far off thing .
WHAT WOULD BE YOUR PARTING MESSAGE/ADVICE TO OUR READERS WHO ARE ALL MOSTLY BUDDING LAWYERS?
To all the readers, I hope and pray that you become the best at what you do and achieve great heights in your respective legal careers. Also, never get disheartened by failures in the beginning, keep going no matter what. Always stay aware of latest legal developments at national level as well as at international level. I would also urge you to keep the reputation of our profession at great heights.