Alok Shah qualified in law from Pravin Gandhi College of Law in 2010 and worked at Kanga & Co. first as an Article Associate and later at Hariani & Co. as an Associate before pursuing a post-graduation diploma in Media and Entertainment law from NALSAR, Hyderabad in 2014.
Immediately after that he got recruited at IndiaCast Media Distribution Pvt. Ltd (TV18 & Viacom18 Venture) as an Asst. Manager Legal of their International Business. Alok grew in this role and he is at present Senior Manager – Legal (International Business) at IndiaCast Media Distribution Pvt. Ltd. (TV18 and Viacom18 Venture).
With his work experience in the international media distribution industry Alok shares talks to us about negotiation of contract with international lawyers, their interpretations, their contractual skills, and their drafting techniques amongst others.
His shift from law firm to in-house and private equity/real estate to media and entertainment.
How the Indian media and entertainment market has evolved and the dynamics of the media.
Challenges young lawyers might face in the media industry and the challenges he faces in dealing with international lawyers.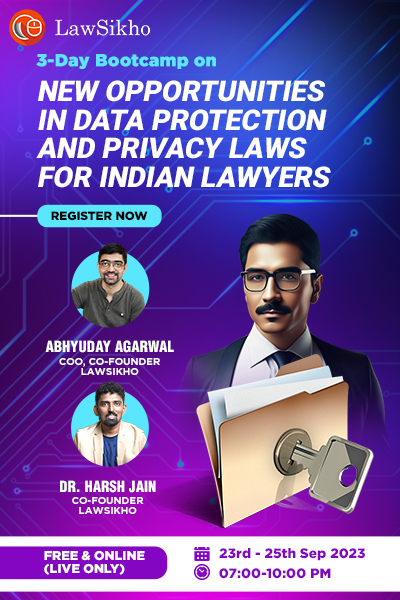 Tell us a bit about yourself, and what drives you?
Born and brought up in Mumbai, I breathe the spirit of this city.  From my childhood, I was interested in the fields of Political Science, Media, Sociology and Political Affairs. My father is a businessman and my Mother is a successful entrepreneur. Hailing from a family that is passionate about what they do, I wanted to choose a field in which I could truly excel – and that's how I ended up pursuing law.
My ambition and thirst for knowledge have been the driving forces in all my endeavours.
How was your experience of legal education? Have you thought of higher studies?
My experience in legal education was both a mix of academics and work experience. I was in Pravin Gandhi College of Law which is affiliated with Mumbai University. I enrolled for an articleship to pursue solicitors in my fourth year of law school with a reputed law firm. I was working with the youngest partner of that firm who specialised in Real Estate and Capital Markets. For me back then, work experience was a priority over higher studies, so I kept my focus on gaining as much work experience in multiple legal areas so as to ensure complete grip on the practice. At present, after completing 6 years of work experience in this industry, I plan to enrol in a business school to enhance my expertise in this industry.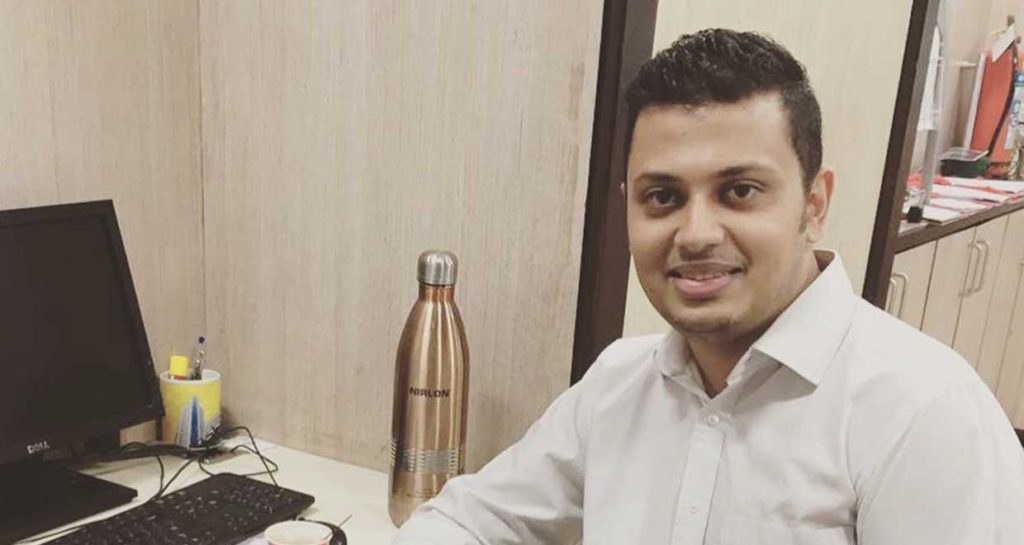 What did you do in the year right after graduation?
After graduation, I had an opportunity to either continue with the same firm or join another reputed law firm. This was during the time India was still reviving from the collapse of the Lehman Brothers shock, and I decided to move out of capital markets, considering the change in the market scenario. At that stage, I decided to join another cross functional law firm which had remarkable presence in multiple practice areas. I was excited to learn about new fields and wanted to take my time to decide what drives me to my best.
What was your reason to change from a law firm to in-house?
Well, now that was one of the most path breaking decisions of my career. I realised that it is difficult to understand the dynamics of the industry, being an external counsel who would be approached only in the event of a legal dispute. I had to be an 'industry insider' to understand the grassroots of the business. To summarise – I felt the need to move from 'execution' to 'Strategy and Decision Making' and that's where my decision to shift as in-house counsel stemmed from.
What about your shift from private equity / real estate to Media and entertainment?
My goal to work as an in house counsel was not only to assist in legal matters but also to understand the nuances of the ever changing and complex business intricacies. Considering that I was primarily involved in private equity and real estate matters, it was not possible for me to enter a hedge-fund or a real estate conglomerate only with a law degree. My law firm had a full-fledged Media and Entertainment team as well. Call it a wonderful stroke of luck or destiny, I was involved in one such transaction and since then there has been no looking back. I gauged that Media is one of the fastest growing industries and is far more challenging in the dual avenues of law and business.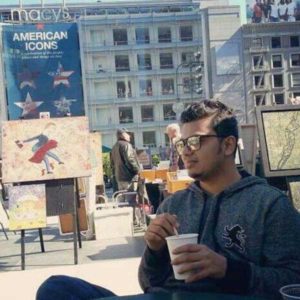 What is so different in Media compared to other areas of law?
The media is one of the most revolutionary industries of this century. What is new right now may become old in the next 6 months. With new inventions, changes in technology and fast-paced innovations, it becomes very challenging not only for industry experts, but also for lawyers to keep pace with this ever growing sector. In this field, in addition to keeping a track of new legislations, a lawyer also needs to understand new technology (which is quite unlike any other field of law) – its dynamics, relevance and functionality. Moreover, Media law itself has so many different areas of practice such as distribution, licensing, acquisition, film production, artist management, merchandising etc. which makes this industry far more dynamic and specialized.
What are the challenges that a young lawyer may face after joining this industry?
I believe that legal education in India does not completely cover all aspects of media and entertainment laws considering that it is one of the most evolving and dynamic areas. Though Intellectual Property Rights (IPR) is one topic in our curriculum which tries to cover basic understanding of this field, I still believe that it is a limited resource to enable young graduates in understanding this industry. To overcome this challenge, I did my post – graduation diploma in Media and Entertainment laws from NALSAR University, Hyderabad. I would advise every young lawyer who is keen and passionate to enter this industry to enrol in some course enhancing knowledge in the field of Media and Entertainment law. Also, they can subscribe to magazines, web portals, newsletters concerning this industry to get a first-hand insight.
How did the Indian market in Media and Entertainment evolve?
Traditionally, in the pre-2000 era the Indian Media industry was not institutionalised and unregulated, under which films were funded by private money lenders, often by underworld gangsters, primarily interested in the collections from distribution rights or the box-office collections. But after it was accorded the "industry status" in 2000 by the Government of India, the following years saw the Indian films receiving funding support from the banks, Indian corporate and foreign studios thereby giving rise to more sophisticated digital production and postproduction techniques.
As far as distribution is concerned, the Government's move towards digitalization and addressability for cable television by 2016 is expected to provide an impetus to Direct to Home and digital cable growth. The Media and Entertainment industry is at a convergence point with digital being the buzzword and perhaps that is the reason television screens are being replaced with smart phones. From receiving news bulletins on Doordarshan to twitter updates – the Indian Media industry has come a long way.
How is the Indian media and entertainment market different from international market?
As far as media distribution is concerned, India is a highly regulated market as compared to other countries. In India, a broadcaster cannot have an exclusive deal with any platform since the same is prohibited under the Telecom Regulatory Authority of India (TRAI) regulations. However, the international market operates quite differently. In many western countries, the platforms insists on exclusive deals and that's where the role of a lawyer becomes crucial, giving room for extreme and sometimes crass negotiations. In such deals, the discussions are quite pro-longed since the contract is not subject to any regulations of any territory (barring few clauses), but are based on pure commercial negotiations in which both – the distributor / broadcaster on one side and the platform on the other side try to grab the best deal for themselves.
There are few contracts which may take more than a year just to reach a logical end during negotiations.  To summarise, in the international market the broadcaster's main task is monetary exploitation of content, whereas in India, the broadcaster looks for maximum penetration of its content among masses.
In how many countries is Indian Content available?
In foreign countries, Indian content in Hindi language would not just attract the Indian community but the entire South Asian fraternity. Also, content from Indian regional languages have found substantial prominence in countries which have the presence of Indian regional audience. As far as Indian movies and television shows are concerned, they are available in more than 120 countries. It is pertinent to note that our content is dubbed and subtitled and broadcast on different foreign channels. People will be surprised to know that even in remote eastern European countries such as Georgia and Kazakhstan, our content which is dubbed in local languages is quite popular.
Approximately how many foreign lawyers have you interacted with?  Can you share your experiences with a few of them?
I have been involved in negotiations with approximately 20-25 foreign lawyers from different nationalities (such as US, UK, Canada, Bangladesh, Sri Lanka, Australia, New Zealand, Singapore, Russia, Pakistan, Egypt, UAE, South Africa, Brazil, Caribbean Islands etc.). There are times when there are strenuous negotiations involved especially when the first draft of the contract is shared by or with the other side whereas there are some transactions which are quite smooth since there is an existent commercial understanding in place. My personal experience has been both – enduring and challenging in dealing with lawyers from different nationalities. I have felt that the drafting skills of lawyers of western countries are worth appreciating, whereas as far as negotiations are concerned, lawyers based in Middle-East territories can give sleepless nights since they are hard to convince.
What are the challenges you face in negotiating with foreign lawyers?
Considering that the Media and Entertainment industry is evolving at different pace in each country; one of the most challenging aspects is to understand the technology prevalent in that country. When we are negotiating with platforms based in developed countries like US and UK, it is a daunting task as these countries are at least 5-10 years ahead of us when it comes to technology and technical know-how. As a lawyer, we need to imagine and understand how technology functions before we start with our negotiation process. Also, working in different time-zones can be quite taxing but the thrill makes it all worthy.
Moreover, when you cannot have face to face communication or video conference, it is difficult to understand the body-language of the opposite lawyer and that makes the process more time consuming. Their language, interpretation, pronunciation and accent are another set of barriers which a lawyer may face during the negotiation process.
What are the legal issues you generally face in negotiating a media contract especially while negotiating with international lawyers?
There are certain legal issues pertaining to payment of royalties, indemnity, jurisdiction and governing law which are contentious to negotiate in an international distribution and acquisition contract. Limitation of liability is another thorny issue between the parties considering that in the event of any dispute the company should not be exposed to unlimited liability, that too in a foreign court of law. Negotiating a clause on payment of royalties in an international distribution contract is a tough job for an Indian lawyer due to ambiguity in the current copyright regime in India. These clauses are sometimes real deal breakers.
How important are lawyers in this industry?
Over time, the role of a legal department in a company has transformed from merely being a support function in an organisation to a full-fledged in-house counsel, which means that we are advisors to the senior management.  Especially in this industry, which is quite niche, I see the role of lawyers expanding specifically in international business. The CEO's and business managers are now more than willing to rely on people with legal background for complex issues. In USA, there are many managers and business leaders in media and entertainment sector who have their origin in legal industry. In India too, the trend is changing – lawyers have been given role as business managers since they have the dual advantage of understanding and assessing the risk as well as ensuring maximum profit for the company.
What would be your advice to young lawyers who would want to join this industry?
There has never been a time more suitable than today to join this industry. It is exciting, fast paced and dynamic just like the present generation. Technology is set to change the world and its rapid consequences on the law cannot be ignored. There is no age limit for academic centric goals since we are in a field where one has to keep abreast with day to day developments in their respective area of practice. My advice to them is that they should not be satisfied with only becoming a better attorney but go a step ahead and get a perspective of the business world. The key to the next few decades of business operations, Indian or international rests in the hands of the lawyers of today, they only have to realise their pivotal role.