Aloy Das Mahapatra is an alumnus of Symbiosis Law School Pune, a constituent of Symbiosis International University. Having graduated from law school in 2013, he has worked in Bose & Mitra & Co. and Scorpio Marine Management (I) Pvt. Ltd. in the field of marine law. During his law school days he got opportunities to intern abroad which he undertook successfully. Apart from that he has a fair experience of leadership skills too while he was heading the Disciplinary Committee in Symbiosis Law School Pune. He has completed four grades of the violin curriculum from the Associated Board of the Royal Schools of Music, London and takes pride in calling himself a music enthusiast. Starting under the tutelage of Mr. Amitava (Raja) Majumdar (a notable practitioner in India and abroad in maritime law) at the Band I law firm Bose & Mitra & Co., he can currently be described as an independent advisor in the maritime law based out of Mumbai, India.
In this interview he talks about –
His college experience
His take on internships and opinion on co-curricular and extra-curricular activities
His interest in the maritime law
His Indian and foreign internship experience
His experience of working at Bose & Mitra & Co. and as an independent advisor
HELLO ALOY, WE FROM THE TEAM SUPERLAWYER WOULD LIKE TO THANK YOU FOR PROVIDING US A CHANCE TO INTERVIEW YOU ON THE SUPERLAWYER PLATFORM. HOW WOULD LIKE TO INTRODUCE YOURSELF?
I'm a maritime lawyer with a keen interest in the business aspect of the legal practice. I'm presently trying to effectively shape a transition to the commercial side of global trade. As to my law school background, I graduated in the 2008-2013 batch of Symbiosis Law School, Pune and I pursued the B.B.A, LL.B dual degree programme. If you were to digress from law a bit, you'd find me exploring the latest hot joints in the city –when it comes to food, I am passionate about it to another level. On weekends, when I'm free, you'd probably find me playing badminton or swimming with my mates – I thoroughly enjoy playing a lot of sports.
TELL US SOMETHING ABOUT YOUR COLLEGE EXPERIENCE.
I don't think mine would be any different from that of most students at Symbiosis. I learned as much outside of my class as I learnt while inside it. It was the first time that I had actually moved away from home and, looking back, I think it was a sum total of all my experiences there that played a significant role in moulding me into the person that I am today. I was fortunate to have a lot of friends, not just from law school, who became my family there. In law school, I was associated with the Disciplinary Committee and I had a chance to learn a lot of life skills while heading the team there. The team was fabulous and I forged close friendships with most of them. If I had a chance, I'd perhaps relive my life there, but I'm also conscious of the fact that each phase of live is meted out in the perfect dose; so yes, it's time to move on.
YOU HAVE UNDERTAKEN INTERNSHIPS AT RENOWNED LAW FIRMS WHILE IN LAW SCHOOL. DO YOU THINK THAT INTERNING AT BIG FIRMS MATTER AND HELPS ONE IN THE CAREER?
I think a lot depends on not just one's ability and interest in a field but also how well one fits into a particular setting, so the firm could be big or small or whatever but if it's not the perfect fit then what's the point? I tried several lines till I was able to identify a stream that I associated with most – shipping. Accordingly, most of my internships were in that stream. For me, it fit well. Thus, coming to your point, if you can make your mark and if what the organisation does aligns with your interest, then go ahead and jump right in. There's no point beating around the bush. If you're not sure, intern in as many different places as you can till you find your perfect fit. Just to be sure, however. it's imperative to be guided by the age-old advice that, as a young lawyer, take whatever comes your way and do not develop a preconceived restriction for yourself.
THOUGH YOUR INTERNSHIPS HAVE BEEN BALANCED THROUGHOUT, THERE SEEMS TO HAVE BEEN A PERSISTENT TILT TOWARD MARINE LAW. WHEN DID YOU REALIZE THAT MARINE LAW IS THE AREA WHERE YOU CAN EXCEL?
My first internship with Bose & Mitra & Co. was when I really thought maritime law was a line I could do well in. Dealing in a subject that was not taught in college and yet getting to grips with it easily was what kind of set the deal straight for me. My father had worked in shipping for at least the entire length of my life till then, so there were shipping terms and concepts that I had heard for years and was aware of which perhaps gave me an edge in dealing with matters. Apart from this, the international nature of the line appealed to me. You get to work with people all over the world on a daily basis and play a significant role in global trade. The relevance of what I did really strike me as I realized the impact the shipping industry has on one's daily life. All this ultimately culminated in an interest to pursue a career in shipping.
YOU HAVE INTERNED TWICE AT BOSE & MITRA & CO., THE FIRM THAT IS BEING CONSIDERED AS A TOP TIER LAW FIRM IN INDIA IN THE MARINE LAW SECTOR. HOW WILL YOU DESCRIBE THE EXPERIENCE OF THE SAME? HOW DID IT BENEFIT IN SHAPING YOUR CAREER?
Bose & Mitra & Co. does top quality work in maritime law and I always maintain that it's the best learning experience that one can get in that field in India. Pretty much every major shipping company, not only in India, but also in the world, are its clients. Right from the first day, you are thrown straight into quality work. They expect you to pick up fast and know your matters inside out. I was also fortunate to have some of the best seniors mentor me. The Managing Partner too will himself hear you out if you have a relevant point to make and spurs you on to be more involved in matters if you show interest. You're expected to contribute and are encouraged to discuss and pick up as much as you can in the duration of your internship. As I said earlier, for me, it was the perfect fit – so working there opened doors to a host of different opportunities that may not have come up if I were pursuing something else.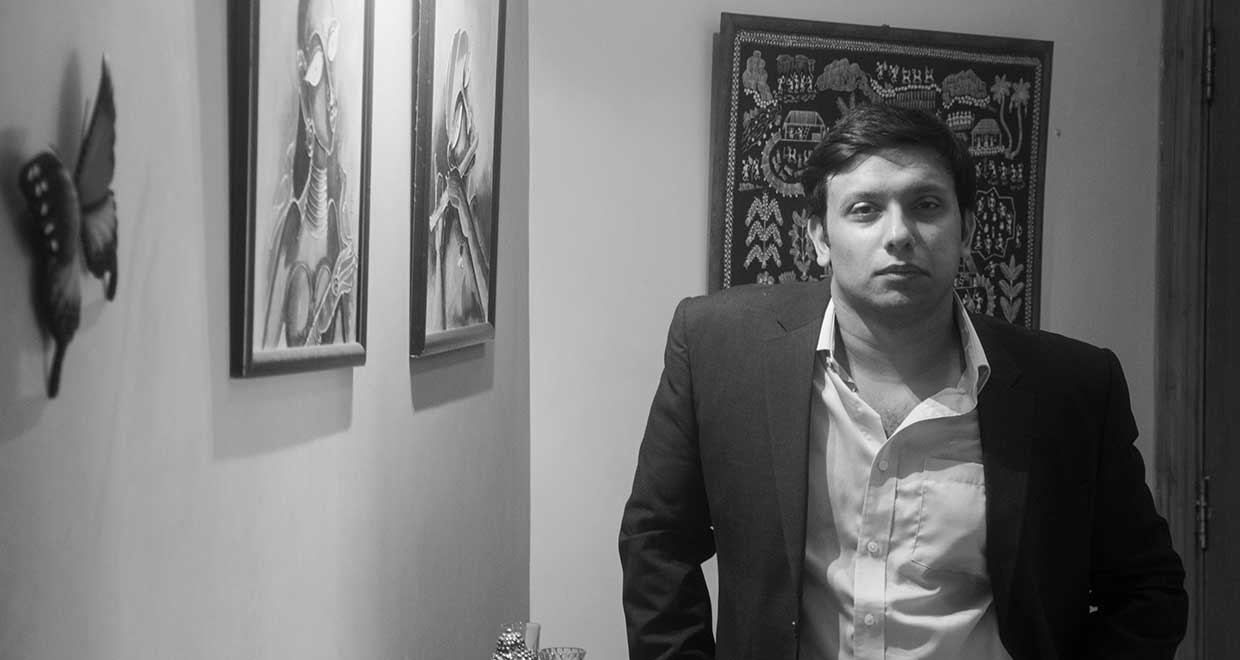 HAVING INTERNED OVERSEAS UNDER RENOWNED LAWYERS IN TWO VERY PROMINENT ORGANIZATIONS, HOW WILL YOU DESCRIBE THE EXPERIENCE OF THE SAME?
So, in shipping, you have to make your perspective international. There are no two ways about it. You could be acting for Singaporean clients who are shipping Arab crude from Houston to South Africa and they, in turn, might have a dispute with some party in the UK. An internship at Stephenson Harwood, London gave me a chance to work in an international setting and deal with shipping matters from all over the world. Stationed in London, I was at the hub of global maritime law. Most international shipping contracts are governed by English Law and to have gotten a first-hand experience in dealing with it, worked wonders in developing, further, the international perspective that I refer to. Similarly, I also had a chance to work with a barrister Mr. Brian Dye, who is associated with the Essex Court Chambers. With him, my focus was to get a first-hand experience in an international shipping arbitration. I had a chance to work on a cargo contamination dispute and attend the arbitration proceedings at the famous Baltic Exchange. Both these experiences gave me a chance to develop further a global mindset to approaching problems in shipping.
HOW BENEFICIAL DO YOU THINK FOREIGN INTERNSHIPS ARE? WHAT ARE THE BENEFITS YOU BELIEVE YOU HAVE REAPED FROM THE TWO INTERNSHIPS THAT YOU UNDERTOOK IN ABROAD?
This would really depend on what line one is pursuing. I cannot comment about other streams, but at least in maritime law an international experience (and I do not mean just an internship- one could be doing very relevant international shipping work sitting in Mumbai) would really expose one to a lot and help one understand better the relevance of shipping to everything. Apart from this, if one has a chance, why not? It's always great to get a global exposure and get out of one's shell, deal with people from multiple nationalities, get a completely different insight into another way of thinking. Both experiences gave me a fantastic awareness into the workings of foreign firms and chambers in the field of maritime law. As mentioned earlier, they were very useful in developing the international perspective that one has to have in this field.
PLEASE SHARE WITH THE READERS ABOUT HOW YOU SUCCESSFULLY LANDED THOSE HIGH-PROFILE INTERNSHIPS.
I just worked really hard during my internships. Raja Sir, the Managing Partner at Bose & Mitra & Co. and my mentor was privy to how I planned on making a career in shipping. He suggested that I get an exposure to the workings of a foreign law firm and the proceedings in an international arbitration. Through his enviable network, he was able to organise these stints for me. They were great experiences and I am grateful to him for them.
A SUBJECT LIKE MARINE LAW IS NOT A PART OF LAW SCHOOL CURRICULUM. IN THAT CASE, HOW DID YOU LEARN THE SAME LAW KINDLY ADVICE THE READERS ABOUT HOW TO GET INTO THIS PARTICULAR FIELD OF LAW.
Get involved with work. When I come to think of it, most of the law that I learnt was by applying the same to practical situations in internships. So, you really learn by doing. Agreed, not all schools have a maritime law curriculum, but I don't think that makes a difference to the practical side of learning it. Also, as with any other stream of law, keep reading and updating yourself on developments in the field. It'll be important to be in sync with not just Indian law but also with English law and sometimes Singapore Law. The only way to really get into this field would be to first try and secure an internship in the field and then see if one can fan that spark into a flame.
MARINE LAW IN INDIA IS QUITE OLD, WHICH MEANS THE LAW IS NOT THAT EFFECTIVE TO DEAL WITH NEWER CHALLENGES. WHAT IS YOUR OPINION ON THE SAME?
We are fortunate to have a learned judiciary that keeps the general best interest in mind. A lot of maritime law in India has also developed from precedents such as the MV Elisabeth case where the Supreme Court made international conventions applicable as common law. The decisions delivered by the courts have developed maritime law to global standards. In fact, it is my opinion, in shipping at least, that the judgments of Indian Courts are delivered as fast as, if not quicker than, foreign courts. Even now, there are steps being taken to make a comprehensive legislation that will take into account the situations of this day and age. Till then, the multiple inter connected legislations in maritime law will have to be referred to, by taking into account the specific facts and circumstances of the case.
PLEASE SHARE WITH READERS YOUR EXPERIENCE AT BOSE & MITRA & CO. AND SCORPIO MARINE MANAGEMENT (I) PVT. LTD.?
Both experiences were unique in their own way. As a Junior Associate at Bose & Mitra & Co. I had a chance to do a lot of shipping litigation work – both in courts and multiple arbitrations. I cannot stress enough the importance of working well in teams – especially in marine law. Litigation is unpredictable, but litigation in maritime law is even more so – an American client can give you instructions late night to move court in respect of a ship that will enter port early in the morning. Time is of essence and to be able to share the work effectively and coordinate with multiple parties will really lead to success. Bose & Mitra & Co exposed me to all this. Apart from this, we also worked on a lot of advisory work as well.
Scorpio Marine Management (I) Pvt. Ltd. is essentially the Indian arm of the global Scorpio Group – a behemoth in the shipping industry. I worked there as a Shipping Claims Analyst in the Legal Shipping Claims team based in Mumbai. I was extremely fortunate to have excellent seniors and mentors there as well. The Scorpio experience allowed me to gain experience in dispute prevention rather than just dispute resolution. It threw me into a very enriching international experience. A regular day involved dealing and interacting with lawyers and people the world over and advising the company in various situations. It also was partly responsible for setting the tone to my aspiration of moving into the business side of things. It pushed me to get a commercial perspective while dealing with matters.
All in all, when I look back, I can safely say that both were excellent experiences, helping me lay the foundations for my career.
HOW DOES IT FEEL TO BE AN INDEPENDENT PRACTITIONER/ ADVISOR IN THE FIELD OF MARINE LAW?
Trying out a short stint on my own before business school and getting a better understanding of the business side of shipping was important to me. I really wanted to get a first-hand experience in building something from scratch. It's given me a chance to do a lot more than just legal work. In a way, it is shaping my business development skills, organisational understanding skills and generally understanding the commercial reasoning behind decisions. I am fortunate to have a few very senior people in the shipping industry who are mentoring me and giving me this exposure before I embark on a business education. Of course, I am no longer involved in high profile collision, piracy, oil-spill matters, but I am getting a chance to be my own boss and work on smaller advisory matters. And at the same time, I am getting an exposure into the management side of things in the shipping industry.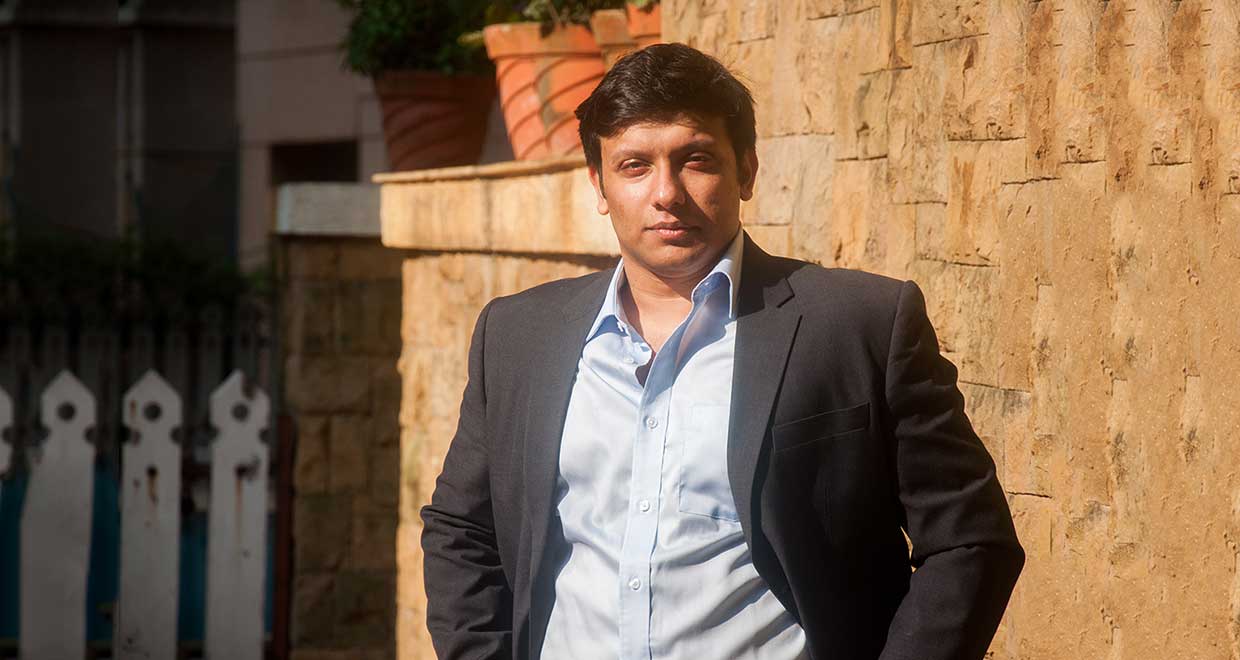 NOW THAT YOU HAVE DECIDED TO UNDERTAKE MBA, WHAT INSPIRED YOU FOR THE SAME?
As I mentioned before, my interests and ambitions were gradually getting inclined towards management of businesses. I remember when I was in school, I really wanted to do something of my own. By deciding to do an MBA, in my own way, I am trying to give shape to this dream. My experience at Scorpio too was crucial in understanding that there is a lot more to business than only what lawyers dealt with. I wanted to get involved in all of it and to be able to do that, getting a formal business education was vital, at least for me. What the future holds only time will tell. Someone said it best when he said that if you have a plan for your life, what is guaranteed is that it won't go as per that. So, I can really comment on the rest as and when things shape up.
APART FROM THE SUCCESSFUL CAREER THAT YOU HAVE, YOU ARE A MUSIC ENTHUSIAST AND A SPORTSMAN. HOW DO YOU THINK THE EXTRA-CURRICULAR ACTIVITIES HAVE HELPED YOU IN MAKING WHAT YOU ARE TODAY WITH REFERENCE TO THE EXTRAORDINARY ACHIEVEMENTS YOU HAVE IN MUSIC AND SPORTS?
Music enthusiast – true; sportsman – not so sure. I'm not as much of a sportsman as I am a person that likes playing a lot of sports. I'm not sure that would qualify as a "sportsman" so to speak. I think working well in teams is vital in life. I don't have years of experience, but if there is one thing I've learnt in the course of my work it's that you'll get a lot more done better with a team than without one; and playing team sports only helps in developing a general ability to deal with various types of people. Maybe not consciously, but unconsciously just playing with ten other teammates trains the brain to think in cohesion with a common purpose. Unfortunately, my professional football stint came to an end after a major injury in the beginning of my fourth year. My inclination towards music has, fortunately, not met with the same fate. I've completed four grades of the violin curriculum from the Associated Board of the Royal Schools of Music, London. Presently, I play the guitar and am dabbling with the djembe. I think playing a stringed instrument really helps in developing an analytical mind. Trying to get the right note on the neck of your violin or the fretboard of your guitar sort of trains the brain to think a certain way, I guess.
HOW IMPORTANT ROLE PUBLICATIONS AND COMMUNITY SERVICE PLAY ACCORDING TO YOU IN SHAPING ONE'S CAREER?
I've never been an extraordinary over achiever, so for a question like this I'd just say be involved in anything that echoes well with who you are and the zone you come from. If you're going to do community work with an intention to "build a profile", then that's pointless. If you feel strongly about something, get associated with a cause. I work with an organisation that deals with gender equality and women's health, but I'm realistic about what I can and cannot do with them. I help them in ways in which I think I can be useful. I don't do as much field work with them but I do the research and paperwork for them. Personally, I feel, this won't perhaps scream out as a super achievement in community work. Nevertheless, I do it because I think it's a way in which I can be more effective in dealing with a cause for which I feel strongly about. As to publications, again, they scream laurels on your CV, but if you can't have a free flowing talk about it, then it seems you've done it just to see your name in print. If you're really passionate about a subject, then research all you can on it and write as much as you can. It'll only help.
THERE IS AN INCREASINGLY TRENDING BELIEF AMONG THE YOUNG LAW GRADUATES OF TODAY THAT IN SPITE OF WHATEVER THEY MAY HAVE ACHIEVED IN THE ENTIRE DURATION OF THEIR RESPECTIVE LAW SCHOOL TENURES THEIR PROFESSIONAL WORTH IS ULTIMATELY DEEMED REDUNDANT IF THEY HAVE NOT IN THEIR POSSESSION AN LLM FROM AN IVY LEAGUE INSTITUTE. WHAT IS YOUR VIEW ON THAT?
Maybe I'm not in sync with the current thought processes of students but this is a first. Education is always great. A wise man I look up to once told me education always pays you back with interest and it's not just monetary. To beat yourself up, however, because you don't have an Ivy League specialisation is a little extreme for me. Additionally, what really matters is the quality of the education that you want in the stream that you're interested in. So, if its maritime law, you'll usually hear of people going for their masters to University of Southampton in the UK or Tulane University in the US. Neither of the schools is an Ivy League institute. So, what it burns down to really is what one wants and whether a school can provide what that individual expects from an institute.
WHAT FINAL PIECE OF ADVICE WOULD YOU LIKE TO PASS ON TO THE READERS?
I'm hardly in a position to dish out advice, really; but for your law school student readers, I'll just suggest this – follow your gut. Make the most of college and soak in all that your institute has to offer. Sound everyone out – seniors, mentors, guides, etc. Still, ultimately do what you have to. Once you do that, have the conviction to follow through, and when you trip, get up, brush it off and move forward. You only have yourself to blame if you don't make it.