Amitabh Lal Das graduated in B.A.(Hons.) from St. Stephen's College, DU in 1990, thereafter he pursued M.A. in 1992 and then completed his legal degree by 1995 at Campus Law Center.
With his qualification in law he started working with firms such as Vaish Associates and A. S. Chandhiok Associates. During the six-month long strike of lawyers that began in January 2000, Amitabh decided to pursue the British Chevening Scholarship, irregardless of his prior apprehensions he got successfully selected for it.
With his scholarship he was appointed at Morgan & Walker, Solicitors, London and after returning from his exposure to the English law firms he decided to join transactional work at Kochhar & Co. In 2004, he was accepted for the LL.M programme in Securities and Financial Regulations at the Georgetown University Law Center (GULC). He had to discontinue it due to intervening concerns of expenses.
Later he moved on to Sapient in their Regulatory and Compliance team. After Sapient, he is known as the General Counsel of Yahoo! for seven years. He is the Director and Head – Legal, Compliance & Regulatory Affairs currently at Max Life Insurance from July, 2014.
In this interview, we cover his journey as a lawyer till date, while focussing on:
His first few years after graduating in law
Successfully achieving the British Chevening Scholarship
Varied work experience in litigation, transactional work and as in-house counsel
Senior work profiles at Sapient, Yahoo! and Max Life Insurance
Tell us a bit about your childhood and pre-college life as well as educational background.
I was born in Patna and lived in Hazaribag (formerly in Bihar, now in Jharkhand) till class Xth, which I completed in 1985. After Class Xth, my parents put me in the Delhi Public School (DPS), Mathura Road, where I lived in the hostel. In 1987, I passed out of DPS with a top position in Humanities at the All India Senior School Certificate Examination (AISSCE).
Thereafter, I pursued B.A (Hons) in History at St. Stephens's College, Delhi University, from 1987 till 1990 and secured a first division. I then joined M.A. (History) at Delhi University Arts Faculty, and continued to be resident at St. Stephen's. I completed M.A. in 1992 and cleared the first Law Entrance exam for the LL.B programme (1992-1995) at the Campus Law Centre, Delhi University. I completed law in 1995.
After some years of work, in 2000, I was awarded the British Chevening Scholarship by the Foreign and Commonwealth Office of Great Britain for the Young Indian Lawyers Programme. I was one of the twelve Indian lawyers selected by the British Government for this short duration programme for a certificate course in British and EC Commercial Laws and Practice from the College of Law, York. The programme further entailed a short stint with a London Law Firm. I successfully completed the course and the internship in 2000.
In 2004, I was accepted for admission by the Georgetown University Law Center (GULC) in its prestigious LL.M Program in Securities and Financial Regulations. I deferred joining the program by a year but eventually did not attend it as I could not arrange to pay for the expenses. Not being able to do the LL.M program at GULC is a big regret of my life.
Before pursuing law, you completed your Masters in History. How did your interest gravitate towards Law?
I had chosen Humanities after Class Xth. Although I was a topper in Class XIIth, I chose History over Economics because of two reasons. Firstly, in the assessment of my quantitative aptitude, which would be the key to success in an Economics major, was quite weak and, finally, History was considered a better, more manageable subject with higher success rates in those days at the IAS exams and I had aspirations to become an IAS officer. As per the age thresholds and the IAS exam calendar, the earliest I could have written the IAS exam was a year after completing my graduation (B.A.), and if I pursued M.A. I could continue to live in St. Stephen's College Residence. So, M.A. in History was a natural extension of the earlier decision to chase the dream of becoming an IAS, and in my view at that time, there was no place better than St. Stephen's College to nurture and execute that dream.
After my first brush with the IAS exam, coupled with the realization that after reservations in Civil Services jobs, which had been increased, I would be competing only for 50% seats, I did think about a Plan B if Plan A of getting into the IAS did not work out. Law seemed exciting, full of prospects for learning and having potential for success.
There was also a flexibility that Law could afford a good second main subject for me at the IAS exam if I did not do well in Public Administration, which was my chosen subject for a few of the attempts I took at that exam. In sum, my gravitation towards History was more as a means towards an end as I was clear that I would not want to become a History academician.
Similarly, my gravitation towards Law after a Masters in History was more rooted in realism, dictating the need for an alternative career plan.
What difficulties did you face while starting your private practice? How did your prior experience help in this regard?
(Amitabh worked in the litigation department of many firms such as Vaish Associates, A.S. Chandhiok & Associates, A.Y. Chitale & Associates before deciding to start his private practice.)
At Vaish Associates, I got some exposure to Tax litigation but most of my assignments there fell under the corporate legal advisory type of work. In fact, the urge to shift from Vaish to a pure litigation outfit was driven by this quest to understand litigation better since it dawned upon me that comprehending the mechanisms for dispute resolution and justice delivery must form the bedrock of an initiation into a career in Law. This realization came to me because my ignorance about the practical connotations of litigation terms like "suit", "writ", "mentioning," etc. would come into sharper relief when I would discuss my day with my flat mates, all of whom had joined litigation practices. I then had a good fortune to work with Mr. Chandhiok, where I became familiar with the fundamentals of litigation. At this chamber, the exposure was primarily in the Delhi High Court and I also assisted him in some matters at the Debt Recovery Tribunal and the District Court.
In those days, opportunities for lawyers were not of the same breadth and order as they are today and it would become evident to young lawyers early in their careers that they would need to branch out on their own and, therefore, needed to think constantly of the path for the eventual branching out. As I thought then, this decision would involve substantial capability building in terms of gaining experience in different forums and then taking a call as to what the scope (which courts/tribunals) of the private practice could be.
Thinking on those lines, it was my belief that I needed a stint with a lawyer in the Supreme Court of India to buttress my learning at Mr. Chandhiok's chamber and also to reach the point of making the decision about the scope of the private practice. Atul and Suchitra Chitale were kind enough to provide me that opportunity.
For me it was daunting, without any social roots in Delhi and being a first generation lawyer, the prospect of having to compete with scions of established families in this profession as well as other members of the fraternity whose families had been in the profession for generations in Delhi. So, another deciding point was whether to stay back in Delhi or go to practice in the Ranchi High Court, which I easily ruled out in favour of continuing in Delhi. It struck me that if I got on to the panels and got work from government bodies or public sector companies to begin with, that would give me opportunities to work on early breakthroughs. Although I had initially thought that ten years of experience would be the threshold for setting up a private practice, as luck would have it, I got on to panels of several public sector enterprises between 1998 and 1999. Owing to conflicts that my empanelment, requiring my personal time and commitment, created with my working with Atul and Suchitra, I had to take the plunge of starting a private practice earlier than I had initially thought.
The problems I faced were when I set up my practice related to management of an enterprise; of running a business. In a way, a lawyer's practice is an exercise in entrepreneurship, which requires a skill-set that I had not developed at all by then. As a lawyer, one needs, not only a law degree, some knowledge and experience in advising, drafting and arguing matters but lots and lots of more. The enterprise requires a set up, a business pipeline and hence business development, multiple hands and minds to collaborate, administrative help (e-mail/billing and filing systems, etc), client dealings, knowledge management, etc. The other problem that I faced was to get work from the corporations that had empanelled me; empanelment did not mean automatic flow of work to me from them as at times there were certain unsavoury dynamics involved. The biggest roadblock I experienced, even as I was learning to deal with the other issues, was six-month long strike of lawyers that began in January 2000, from which I never recovered (I went to England instead) and did not return to litigation.
How and when should a young lawyer decide to begin his/her own private practice?
Of course, each young lawyer must chart her or his own path based on their individual circumstances. I might sound conservative but my belief is that a young lawyer may do well to start on a self enterprise journey at a point of convergence between a fair degree of legal competency acquired over working with good seniors for a reasonable period of time and a decent preparedness for handling the wherewithal of a private enterprise. For some, this may take longer than others but each must identify that point of convergence on their own and it would be superfluous for me to prescribe a time frame.
What type of skills should a law student strive to develop while in law school to succeed in the field of litigation?
My primary advice would be to develop skills beyond just academic excellence. Any skill that would help in giving comfort to the client, and to the court, would help in achieving success in litigation. In my observations of some of the great litigation lawyers of our times, I would say, the skill of understanding human dynamics, the skill of observation, the skill of getting deep into the plot of a story that is the subject matter of litigation and living its characters, as perhaps in theatre; the skill of always imagining things to the last possible mile so that what one proposes is not open ended and has a resolution one way or the other. All of these will help develop an approach for thinking and building on thoughts that would be beneficial to possess as a litigator. As law students, when they do internships or summer placements, these budding young lawyers should validate their thinking approaches by observing seniors they work with or by observing other stalwarts in courts or briefing sessions.
In 2000, you were offered Chevening Scholarship Placement in Morgan & Walker, Solicitors, London. Please tell us about it.
This was the time of the six-month long strike of lawyers that began in January 2000. A mentor pointed out to an advertisement for applications for the Chevening Scholarship. At first instance, it looked way out of the league for me. The requirements were stringent; essays, statement of purpose, recommendations from legal luminaries, and an eligibility criterion that required a minimum of five years of experience – I was just making the cut on that. I heard that tens of thousands of young lawyers from across the country would apply. I did not even have a passport in 2000.
Had it not been unusual times for me and my practice owing to the inordinate strike, I may not have thought about the scholarship at all. However, in my circumstances, it could not hurt at all to apply for it. I wrote the essays and the statement of purpose and was truly honoured that Mr. O.P. Vaish and Justice Mukul Mudgal agreed to write recommendations for me. I was one of the forty-eight people who were called for the final interview by a board that included a team from the College of Law, York, the officers of the Foreign and Commonwealth Office and Indian Legal stalwarts (in my case, it was Mr. Raian Karanjawala). I had the most disastrous interview and had no hopes of making it. Despite my pessimism, a cousin of mine who had helped me get the recommendation from Justice Mudgal insisted that I check the final list. My name was on the top of the list, perhaps because of an alphabetical arrangement.
Once the list was finalized, the same was sent by the College of Law to all the law firms in London who had agreed to participate in the Young Indian Lawyers Programme. Given that I was in private practice, a boutique law firm on New Bond Street in London expressed the intent of having me work with them with the objective that we could augment each other's cross border practice. I was the first to receive the offer and it meant that if I accepted the offer I would not be considered by the other law firms, including the Magic Circle firms. As I was, at that point of time, inclined to come back (this was a precondition for the scholarship) and continue my private practice, I gladly accepted the offer from Morgan and Walker that was acting in a number of arbitration and litigation matters for or connected with large corporate clients in India.
At the end of the scholarship programme my world view had changed and I wanted to specialize in transactional legal practice. I went off to the U.S. for three months and on the recommendations of some of my batch mates from Campus Law Centre, who had done LLMs from institutions like Harvard, tried for the International Associate Programs at a few law firms in New York and Washington, D.C. but nothing materialized. I came back to India with a new found passion of joining a law firm to work on transactional matters.
You also pursued a Certificate course in U.K. and EU Commercial Laws and Practice from College of Law of England and Wales, York. How useful is this course for those who wish to be enrolled as a Solicitor in England and Wales?
The Certificate course was not meant or designed to prepare anyone for the process for enrolment as a Solicitor of England and Wales. I became eligible to be enrolled five years after completing this certificate course and my preparation for it did not draw even an iota from this course. For lawyers from India, in those days, a successful score at the Qualified Lawyers Transfer Test (QLTT) would get them the eligibility to be enrolled as a Solicitor in England and Wales. I took the QLTT conducted by BPP in London and relied upon the course materials that they provided as well as one full day of counselling a couple of days prior to the test. I have to thank my Lawyer-cum-Company Secretary wife who is strong in accountancy for thoroughly reading through all the accountancy materials, which constituted almost 50% of the test papers and coaching me for a few months.
What prompted you to make shift from transactional work at Kochhar& Co. to the regulatory & compliance work of Sapient?
(In 2004, Amitabh joined Sapient, a marketing and consulting company as Director Legal after his work experience at Kochhar & Co.)
Kochhar & Co is a full-service law firm and in those days used to advice some of the biggest Fortune companies on investing in India and leading their transactions. My role there was more focussed on corporate transactional work although owing to my strong litigation background, I did dabble in some high profile litigation and arbitration matters.
At Kochhar & Co, I did have a great learning experience working on complex transactions as well as participating in conferences of global legal networks across the world, an opportunity that no other firm afforded at that time. Nevertheless, after three years, stimuli to evaluate career progress came both from the internal environment as well as extraneous developments. Law firms in India were still largely one man shows or family run outfits that provided very limited scope for true partnership status as in the U.S or in England. Further, at the global conferences that I attended I met with a number of people who had moved from law firms to work as in house lawyers and in discussions with them I developed in my mind the goal to be a complete business lawyer.
As an external legal advisor, I was offering advice but I did not know how the advice was being implemented at the client's end and that kept compelling me to think that I was only a 50% business lawyer. As these ideas were taking root in my mind, the MNCs were also reconsidering their strategies of being completely reliant on law firms for their India operations and it occurred to them that in-house lawyers would be dedicated unlike law firms and would even end up reducing costs and building bridges within the leadership team. Such companies were also realizing that the regulatory and compliance landscape was complicated in India and even though they may have missed out on focussing on these in their initial years, they needed someone to strongly drive such a culture so that the parent company did not have unwarranted risk exposures in India.
Sapient, having gone through management crisis in India of dire proportions, which it believed in hindsight, could have been averted if it had a strong legal leader as part of the Sapient team, was looking for a senior lawyer to join it. Sapient's internal staffing team sourced me out and after nearly a dozen rounds of interviews, I was one of the two shortlisted candidates who had to go to the Cambridge, Mass. Headquarters of Sapient for the final interviews conducted formally as well as informally over lunch and dinner as well, for two days. They made the offer to me a few days after I returned to India and I did accept it as it was attractive. I joined as a Senior Manager and got promoted to Director.
How different was the experience of working as an in-house counsel from previous work?
Working as an in-house counsel was dramatically different from working in a law firm. In the law firm, each one of us propagated the business of the law firm, which was getting more legal matters to handle. In contrast, a company would execute on its business goals which were very different from that of a law firm and hence it was crucial to understand the role a lawyer plays in-house in furtherance of the business goals of the company as well as its vision and missions statements.
From being a decision maker in the law firm, an in-house counsel needs to adapt to being a contributor to the decision making process of the company. In that sense it becomes a role of a facilitator of the business alongside helping the company manage risks, a role of a guide for doing business ethically and within the four corners of the law, a co-creator of solutions instead of proffering advice without having the onus or ownership to implement the same.
I learnt that the implementation in a company of external legal advice is the more complex part of the exercise. As an in-house counsel, one has to counsel the business in the language that they understand as they couldn't care less about the legalese and the fine principles and nuances of law that lawyers pride themselves on talking about. Business just needs discrete action items on things to be done such that their actions are legally fine.
The implementation process requires consensus building in a diverse group, each group – business verticals as well as different support services – would have their own views, ideas and perception of things. It is crucial for an in-house lawyer to comprehensively and minutely understand the business, its nuances, its processes, work systems, ecosystems, the dynamics and nature of interactions within the ecosystem, the history, the trends, et al, in order to be able to make meaningful contributions. That is the only way for an in-house lawyer to earn the trust of the business and without such trust it is difficult to play the role of a valued business partner, which essentially is the crux of the role of an in-house counsel.
As one of the senior-most members of the in-house legal community in India aptly said to the Yahoo India Legal Team during an interaction which I facilitated for the benefit of my team members, "an in-house counsel is a business executive with a legal qualification, not just a lawyer".
What were your responsibilities and duties at Yahoo!?
(At Yahoo!, apart from handling regulatory, compliance and litigation matters, Amitabh was also responsible for Government Relations and was a member of Global Virtual IP Council.)
I joined Yahoo at a time when the tremors in the Internet industry in India caused by the incarceration of the CEO of Bazee.com had not died down, and the industry was simmering. There was a crusade on to drive the law makers to consider making substantive amendments to the Information Technology Act, 2000 ("IT Act"), particularly aligning the liability of the intermediaries with international best practices. Quite naturally, as the General Counsel in India of the Internet pioneer, a company with the deepest experience and knowledge of policy and regulatory issues that the evolution of Internet industry had witnessed in different jurisdictions, it was my onus to spearhead the amendment to IT Act movement, as well as issues relating to the digital aspects under the Copyright Amendment Act, the Privacy Bill, and the like.
I had the opportunity to depose before the Parliamentary Committee on Copyright Amendment, work closely with the Ministry of Information Technology, work with industry associations like Internet and Mobile Association of India (IAMAI), Confederation of Indian Industries (CII), Federation of Indian Chambers of Commerce (FICCI), US-India Business Council (USIBC), and work with policy firms like The Cohen Group and APCO Worldwide.
Additionally, government relations required helping the government and its agencies understand the limitations of the Indian entity of Yahoo to get user information from Yahoo entities in other parts of the world. The broad remit of this particular aspect of my role was to promote freedom of speech and expression, resist curbs on online content, prevent illegitimate disclosure of user information and impress upon Indian law enforcement authorities the need for government to access in the right spirit, multi lateral agreements such as the Mutual Legal Assistance Treaty.
In fact, as part of handling the public policy and government relations role at Yahoo, I was unanimously elected to be the Chair of the Government Relations Committee of IAMAI for 2013-15.
As part of the Virtual IP Council, my role was to assist in the creation of patentable ideas in the Yahoo R&D Center in Bangalore, which had established significant leadership in contributing such ideas.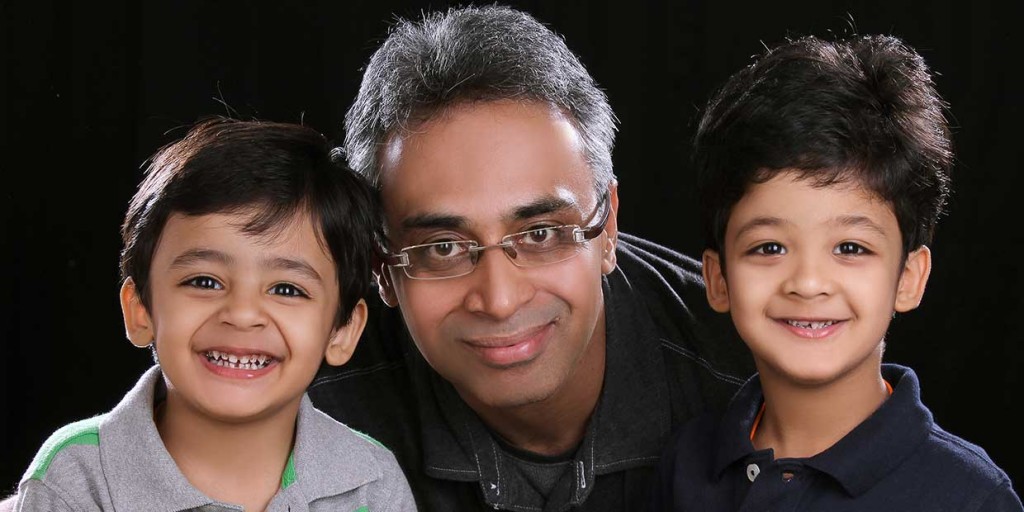 You recently shifted to Max from Yahoo! What prompted you to take this move? Do you find work at Max filled with newer challenges or is it similar to your work at Yahoo?
It was an extremely fulfilling journey at Yahoo of seven years plus but I had also reached a point where newer challenges in a different industry looked like the way forward for continuing to make impact, acquiring newer domain expertise, thereby broad basing my experience profile, and keeping myself excited. From that perspective, my drivers were to work at the corporate headquarters of a public company in an industry that had immense potential, had scale, and was regulated. I was also clear that the people culture and the focus on ethics and compliance had to be of the highest standards. Max Life Insurance met with all my career drivers and more.
Max Life Insurance is a respected brand, has an outstanding reputation, is a powerhouse of talent and has set the highest benchmarks in corporate governance and ethics and compliance. It is the leading private life insurance company in India and is amongst the top four life insurance companies. It has a JV with Mitsui Sumitomo Insurance Company, is totally board driven, and is abuzz with activity where everyone is demonstrably driven towards shaping the contours of this industry for the betterment of consumers and the economy.
It has been gratifying that under my stewardship of the Legal, Compliance and Regulatory Department, Max Life's Legal team was adjudged by an eminent jury as the best In-house Legal Department in the Insurance industry at the Legal Era Awards, 2015.
The work at Max Life is filled with newer challenges as compared to my work at Yahoo. The magnitude of those challenges is of a higher order since I am at the Headquarters and am also part of the Executive Management Team, which is essentially the group of people that effectively runs the company. In that regard, the expectation from me is not just providing functional leadership but much more than that, in helping the company achieve its goals.
After working at a place for seven years, is it difficult to move out and settle in a different workplace? How do experienced professionals go about this?
In a way, the assumption may have some merit. After seven years, it is not easy to move because it implies leaving behind strong relationships that one built over the years but the truth is that if relationships are strong, they transcend work space and will always bloom because of the professional connect. In my case, it was important that I chose to work with an organization that had similar professional, purpose driven values that I had developed a preference for and had been trained in at Yahoo. I did have other options but I chose Max Life because I assessed that there was a values match with me and that gave me the optimism that I will integrate and settle here very well. In sum, there will be a lot of positives that will often drive such a shift and professionals will make the decision work by being objective, earnest and thoroughly professional.
Having experienced work in litigation, law firms and corporate houses, what would you say are the major differences between them? Is it easy to shift laterally between them? What has been your experience?
This question may elicit different responses based on perspectives. In my perspective, the core in all of these ostensibly different areas of legal services is the same: professionalism based on expertise. These can be seen as a cycle feeding into one another.
At a law firm, one advises clients and structures deals for them such that there is very little possibility of dispute but also making sure that in the event there is dispute, the same can be dealt with and resolved without becoming a permanent bottleneck for the parties involved.
Litigation happens when a dispute happens and when that takes place; the litigating lawyer draws upon the legal documents the law firm created for facilitating the relationship that went sour.
In a role at a corporate house, it is imperative to have the ability to weigh in on both the dimensions of a strongly and objectively documented creation of a relationship and a win-win break away in the event of a dispute on the strength of having pre-assessed what could go wrong and pre-agreed how the parties would deal with such anticipated situations.
I believe it is possible to shift from litigation to law firm to in-house and I see quite a few examples of such lateral shifts. I regard such progression as most desirable in senior legal roles at corporate houses because of the sheer value that such lawyers can bring to the table in corporate environments. However, it is not common for lawyers who started their careers in-house to shift to litigation while there are more cases of such lawyers successfully shifting to law firms.
What course of action do you follow when your juniors commit mistakes or errors? Is it possible to avoid errors completely as a lawyer? Please share your advice on this.
Making mistakes or errors creeping in, is not unheard of. I would positively view junior colleagues making mistakes because of the immense learning value that comes from such instances. However, I believe that training and practice of lawyers should be rigorous enough so as to minimize errors.
It has been my experience that if the team members work collaboratively and have meaningful debates and discussions on assignments they handle; the prospect of both mistakes and errors diminishes. I believe in encouraging discussions since collective outputs most often are superior to individual outputs and collective work increases the learning opportunities for all involved.
Does Max Insurance offer internship opportunities to law students? What would you look for in a cover letter and a C.V.?
Max Life currently does not have a framework for offering internship opportunities to law students but we will be open to evaluating the pros and cons of the same.
I would look for sharpness in a cover letter and CV, something that strikes me instantaneously and suggests a bright spark!
What do you think an intern should do to get noticed?
In my view, doing something just to get noticed may be counterproductive and could have unintended consequences. On the contrary, my suggestion would be for the intern to be herself/himself. It may be a good idea to explore how one could seek better integration at the place of internship so that basis such interactions, the intern may have a recall value and may be called back for a permanent assignment.
What can a law student learn by interning in an in-house legal department of a company?
An in-house legal department of a company will surely teach the intern the value of weighing pros and cons in the decision-making process, particularly in matters involving legal, compliance or regulatory. It will also provide exposure to the intern on the need for consensus building to get approval even for the best proposals. Most importantly, it will teach the intern on how to convert legal, technical language and jargon into simple, comprehensible propositions rooted in the context of business and sprinkled with clarificatory examples and analogies.
There is a surge in students wishing to pursue higher studies from abroad. Do you think higher studies are a necessity for a successful legal professional? What would be your advice to law students who plan to go for higher studies?
I am a big fan of and believer in pursuing higher studies from abroad. I have already confessed that not being able to pursue the LL.M program at the GULC for which I was accepted is a big regret of my life. I think that understanding the legal framework of an advanced jurisdiction by spending time in that culture adds to the skills repertoire that makes one a sharper professional, affords navigability across cultures and provides extraordinary opportunities at networking and building professional bridges that can even help advance careers. Having said that, there is no gainsaying the fact that there are several extremely successful legal professionals, whether in litigation, law firms or in in-house roles who do not have such higher degrees from abroad.
For students planning to go abroad for higher studies, I would advice that they start planning early, identify and build relationships with faculty that will give them apt recommendations, do their research early, and work hard at preparing their essays and statements of purpose. Review and vet these outputs several times before finalizing and it may even be helpful if students got these reviewed by several people in a position to guide. I would also recommend that the aim should be to go to the top law schools instead of the lesser known ones. Finally, students must chart out a plan on how to leverage such higher studies and act on such plan.
What would be your advice to our readers?
Just follow your dreams and everything else will fall into place.