Amrapali Satpathy graduated from Delhi University with an LL.B degree before practising at the Supreme Court. She was awarded with the "Scroll of Honour" for "Promising New Advocate of the Year" by the Hon'ble President of India at the International Conference of Jurists. She then worked at United Lex, Gurgaon, followed by the Law Offices of Ireneo A Reus, Los Angeles and Clifford Chance LLP, New York. She is currently studying for her LL.M from Cornell University.
In this interview she talks about:
Studying law at Delhi University.
Being a Senior Associate at CPA Global.
LL.M from Cornell University.
How would you like to introduce yourself? Tell us a bit about your childhood and pre-college life as well as educational background.
I am a simple girl who believes in traditional values while possessing a modern outlook. I am from Cuttack, Odisha. As a child I travelled quite a bit, and got to visit a lot of countries since my father is a Merchant Navy Captain. Travelling all over the world from such an early age helped me to develop a very wide and tolerant perspective about life and people in general.
During the course of such travels I also made many friends globally and understood different cultures and way of life. At the same time my values as imparted by my parents, helped me to be very grounded and from a very early age I learnt to take deep pride in the diversity and magnitude of our Indian culture and traditions while respecting every other culture in the world. Part of my primary schooling was in Singapore from the Siglap Education Centre. When I was seven, we shifted back to Bhubaneswar, Odisha where I completed my higher secondary studies and was the state topper.
Later my family shifted to Delhi. My inherent love for English made me complete my higher studies in English Literature with Honors and distinction and my childhood desire to be a lawyer made me study LL.B, which I passed with good grades and high merit. Currently I am completing my Masters in Laws (LL.M) from Cornell University in New York, USA.
How did your interest gravitate towards law?
My family has always encouraged me to be a lawyer. Two of my uncles are lawyers, and so was my grandfather. Books have always been my greatest influence after my parents. The subject of law and imparting justice has always fascinated me through my readings of various books on the subject. As a child I was absolutely caught up with Sherlock Holmes, Hercule Poirot, and Perry Mason while as a teenager I enjoyed reading Catherine Barnard's 'What About Law' and Amartya Sen's 'The Idea of Justice'. Back then I perceived the law as an indestructible, infallible weapon which had the power of liberating the society from all kinds of misdeeds. Although as a teenager I did get a little cynical about the judicial system, nevertheless I always had this belief, which was strengthened as an adult, that no matter what, the law when used by the right people in the right manner has tremendous potential to bring forth the right result and guide society in the right direction. I could join my father's business, I could be an astronaut, an actress, a model, an engineer etc. In short I could do anything and be anybody. But if there was any profession which allowed me to be in control of my life and at the same time possess the power to help people and society, it was the legal profession. As a lawyer I could have the freedom of interpreting the law in the manner I wanted and then implement it for the betterment of society. And that's the very reason why I chose this profession.
You have completed your law graduation from Delhi University. Tell us about your law school experience and the co-curricular activities you took part in?
Studying law at Delhi University was one of the best and most memorable experiences of my life. More than anything else, it brought me in contact with people from extremely diverse ages, economic backgrounds and social beliefs. One of my classmates at the Faculty of Law was a 69 year old gentleman who was a doctor by profession, but wanted to study and understand the Indian law since he was going through some property dispute with his brothers. Then there was this lady who was a teacher at a primary school but wanted to study law so as to get a better paying job as a lawyer in order to support her family, who were entirely dependent on her. My educational experience at Delhi University was truly an eye opener for me, in the sense that I got to see and understand different people, all belonging to the Indian society yet each was so different from the other.  Their differences added colour and variety to the atmosphere at Delhi University, which I don't think can be found at any other educational campus. I was the convenor for the legal aid society and also headed the dramatic club. Both these roles were extremely enriching. As the convenor of the legal aid society I arranged legal aid camps for the slum dwellers at Yamuna Pushta and as the head of the dramatic society I arranged street plays addressing sensitive, yet less talked about issues in our society like female infanticide, domestic violence and incest. I love debating and was in charge of the debating society for some time where I participated in and arranged college and inter-college debate competitions.
What skills did you get to hone as the Secretary of the Student's Debating Association and Dramatic Society and also as a   Convener of the Legal Aid Society?
More than anything else my involvement in these societies made me a people's person and a team player. Today these are the two skills which have helped me forge lasting friendships and be a good listener while being able to work effectively as a lawyer amongst different kinds of people.
After your graduation, you worked in the Supreme Court. What has been your perspective of litigation in India? Have you found in overrated in any way?
Sadly the field of litigation in India is quite gender biased and dynasty based. Gender biased in the sense that even today while the courts give judgments for empowering women, yet the very same lawyers at these courts look down on practising female advocates and belittle their talent and knowledge. Unless you are a woman belonging to a very reputed legal based family, it is almost extremely difficult to make a decent entry into the field of litigation. Which reminds me of the admiration, adulation and work opportunities which are bestowed on some freshers, only because of their connection to such reputed legal families, while there are lawyers who slog away their entire life finding clients willing to pay them a decent amount in exchange for their services. Still, I don't think litigation is an overrated career option. There are always exceptions to the rule and I also firmly believe in hard work paying off sooner or later. Like I said earlier that no matter what, the law when used by the right people in the right manner has the tremendous potential to bring forth the right result and guide society in the right direction. What matters is that the right people should not give up.
Please tell us about your experience with regard to your first few sessions in court. Has it become more difficult for a fresher to achieve success?
There is an immense sense of responsibility, pride and self satisfaction when you are standing in front of a judge to a packed courtroom and fighting for your client's rights. In the current scenario, yes it is definitely becoming more and more difficult for freshers to achieve immediate success in this field, unless you are extremely well connected. However, hard work, patience and perseverance coupled with ambition always bears fruition in the long run, if not immediately.
What was the role of a mentor in your case? How important do you think a mentor is in the field of litigation?
Frankly, I had no mentor, except my parents who have always been my greatest source of motivation and support. Since I had no mentor, I personally cannot speak about it, since I personally don't know about it. But yes, speaking pragmatically, a good word of recommendation always helps in advancing your career in any field and the field of litigation is no exception to this rule. But then again, if you are talented, ambitious and hard working you can still make a mark without any mentor.
What motivated you to leave your litigation practice and join United Lex an LPO?
Although my family is extremely well connected both politically and many of my family members hold reputed positions in the legal field, yet my parents were absolutely clear from the day I joined the legal profession, that no matter what, they would never ask any of their connections for any professional assistance for my career. I agreed with my parents and respected them for this decision. At the same time it was extremely difficult for me to get interesting cases in order to further my career, because without having anybody to vouch for my credentials it was extremely difficult to get important cases. Also, truthfully speaking I was getting bored with the simple quality of the cases I was asked to deal with, while my seniors took charge of the more challenging ones. It was at this point that I got an offer from United Lex asking me to join their corporate department and provide legal services to their overseas client British Telecom. Apart from being extremely interesting, the job profile was something which I had not done before. Hence I took the bait and joined United Lex as Associate for Contract Management.
You have worked for one year at United Lex. What had contributed towards this appointment? Tell us about your work profile at United Lex.
LPOs have a very tight budget which depends entirely on their international/national clients. Depending on this budget LPOs determine the salaries of their employees. That's one of the reasons why LPOs rank number one in hiring freshers because then they do not have to pay these freshers higher salaries. Since I was in the litigation field and had no corporate experience, I was treated as a fresher by United Lex and my remuneration was paid according to the industry standards of a fresher. At the same time I had the knowledge and confidence required for this role and that contributed towards my appointment.
Working at United Lex was a very good experience. As an Associate of Contract Management, my responsibilities encompassed handling the entire contract lifecycle management process which included reviewing of complex agreements, and drafting and negotiating a wide variety of agreements ranging from NDAs, MSAs, Procurement Agreements, Framework Agreements, Software License Agreements, etc. each of which were unique in their structure and level of complexity. The work experience at United Lex was very dynamic and interesting.
After United Lex, you went on to the University of California, Los Angeles (Los Angeles, California, U.S.A.)  as a  Visiting Scholar. How did you get appointed at University of California as a visiting scholar? What was your role and what are the responsibilities you were entrusted as a visiting scholar?
As a legal counsel for my father's business venture, I had to travel a lot to Los Angeles where one of our clients had their offices. While there, one of my relatives told me about UCLA's course for visiting scholars. Since I had to be there for many months at a time, I decided to look this up online and later visited the campus. The course was fast paced and quite interesting. It would add value to my Resume apart from increasing my knowledge. There were no formal certifications as such, except a transcript of all the subjects which I studied there. Since I was not getting any formal certification, yet I was taking classes with the LL.M and JD students and I was also giving the exams, my designation was that of a Visiting Scholar. UCLA comes up with these exchange programmes and summer courses which are really good because you get to learn about international law without getting hassled about degrees and certificates. Since I was in Los Angeles primarily as legal counsel for my father's organization, I really didn't have too much time to take on added responsibilities at UCLA. It was mostly work, study and seeing the lovely places in Los Angeles. It was a cool experience and Los Angeles was a beautiful place.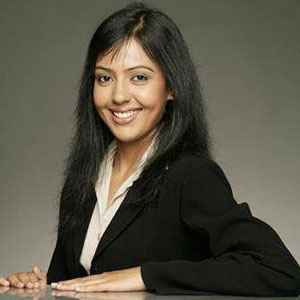 You have also worked at the Law Offices of Ireneo A Reus (Los Angeles, USA) as a paralegal for four months. How did you apply? What did your work profile consist of?
While at Los Angeles, I thought it would be a good idea to work for an international law firm and get an idea how the legal process works in the US. I looked up for any vacancies at law firms in Los Angeles through online U.S. employment portals and came across this opportunity at the Law Offices of Ireneo A Reus. I applied online and was selected after being interviewed. My work profile involved mostly researching on core  legal issues and assisting the senior attorneys with drafting and vetting of complex legal contracts, conducting comparison, risk analysis, and due diligence of complex contracts.
What does being a Paralegal mean? How different is it from being an Associate at a law firm?
Paralegals are not allowed to offer legal services directly to the public on their own and must perform their legal work under the supervision of a senior associate. Usually lawyers who work in a foreign country are initially hired as paralegals because they do not have the requisite knowledge and understanding of that country's law and legal process. Hence they are not permitted to give legal counselling or take up cases in courts for the clients. Where an associate is expected to deal with the entire legal process at an organization, from counselling clients, to going to courts and drafting contracts and negotiating, a paralegal's work is only limited to giving assistance to the associates on various legal issues.
Thereafter, you have also worked as a Summer Associate at Clifford Chance LLP (New York, USA). What does Summer Associate mean? How is this position valuable to a law student?
A summer associate is just another synonym for an intern in the US. As a designation, a summer associate of course sounds cooler than an intern. Summer associates are current law students who are interning at a law firm or organization for the summer. Summer associates have not passed the bar exam and are not lawyers. This position holds the same value as that of an intern. It's not a job guarantee but if you are interning at a reputed law firm or organization, the brand name looks great on the Resume and can attract prospective employers into calling you for an interview. Also if you have worked really diligently you can even get hired by the same firm for which you interned, provided of course there is a current vacancy, which is usually rare because the attrition rate at such reputed firms is very low.
Also, please brief us about your work profile as a Summer Associate at Clifford Chance LLP.
My job profile as a Summer Associate with Clifford Chance LLP involved assisting the senior attorneys on structured debt including CLOs, securitization, small balance commercial mortgages, RMBS and covered bonds.
Meanwhile, you were also associated with Amrapali Exports Pvt. Ltd. [your father's startup venture], as a Legal Counsel. What does Amrapali Exports do? Tell us about the nature of work you were entrusted with therein.
Amrapali Exports provides legal solutions to a Singapore based corporation. My responsibilities included managing multiple client environments and various accounts as Legal Counsel for my father's startup venture. I dealt with prospective clients by interacting with the key sponsors in various multinational companies and drafted corporate and commercial agreements. I also extensively advised on post execution enforcement issues, exit options under joint venture agreements, compliances under the companies' law and FDI regulations.
After serving at your father's startup venture, you have joined CPA Global as a Senior Associate. Please walk us through your appointment procedure and interviews. Also, tell us about your work profile at CPA Global.
The HR Manager at CPA Global contacted me after going through my work profile on a leading online Indian employment portal. They briefed me about the job description which involved giving legal solutions to a leading overseas metal and mining corporation. The work was challenging and interesting. Also since my father's startup venture was doing really good, I was interested in seeking further challenging opportunities with global organizations so as to further increase and enhance my knowledge. I was selected after the requisite number of interview rounds. My responsibilities included contract drafting and database maintenance, contract review and redlining, contract template creation and revision, contract negotiation and approval support.
Were you doubtful before joining Cornell University? Why did you prefer Masters over your job?
I have been interested in a Master's degree in Law ever since I was studying for my LL.B degree at Delhi University. It has been on my mind for the longest possible time but somehow the time was never right. I didn't simply want an LL.M degree to adorn my already quite impressive repertoire. My desire for pursuing an LL.M degree was to further complement my existing knowledge with an understanding of how to implement my knowledge on an international platform. For that, I obviously needed to gain practical work experience as a lawyer. That was the reason I waited for a few years and got the necessary experience before venturing out to get the much coveted LL.M degree. A Master's degree in Law, from a reputed university can do wonders to your career prospects, provided you know how to use the knowledge you have gained in order to further your career by putting yourself at par with other globally acclaimed lawyers at an international level.
How did you choose Cornell University over others? How did you go about choosing a university?
Cornell University is an Ivy League University which is one of a kind just as Harvard, Colombia, Upenn, Princeton and Brown Universities. My criteria for choosing which universities to apply at was primarily based on the institution's intrinsic reputation, online reviews and from what my seniors who had completed their LL.M abroad, told me. I was selected at the London School of Economics, the National University of Singapore, both Colombia University and University of Pensylvania. However, I chose Cornell because of its reputation for conducting an extremely limited, unbiased and exclusive selection process based entirely on a student's merit and intelligence. I was also quite keen to study at Cornell, because of its reputation of offering interesting legal courses coupled with the freedom to choose the subjects depending on a student's individual interests. Cornell also has some of the world's best teachers in the field of law. Luckily due to my incessant hoping, the blessings of my parents and God's grace, Cornell selected me and I was offered a place in its prestigious LL.M degree.
How did you go about writing your SOP? Are there any key factors which one should keep in mind before writing the SOP?
While writing my SOP, I stayed clear of artificiality and repetitiveness. I was honest to myself and tried to convey my career goals and my interests as lucidly as I could. SOP is giving the other person an insight into your career goals, your interests and motivations and most importantly an insight into the kind of person you are. It's important to be true to yourself and your goals while writing an SOP. The same should be conveyed in a simple yet dynamic choice of vocabulary. Simplicity of language is one of the key factors while writing an SOP.
How about recommendation letters? Who all recommended you to pursue LL.M?
Recommendation letters are an essential requirement while applying to universities abroad. My teachers at Delhi University very kindly recommended me for my application to the LL.M degree course abroad.
What is your topic of research for LL.M? Why did you choose that subject for research?
I chose two major topics for my research dissertation while studying for my LL.M degree. Both were original research papers for which I was awarded High Honors and was applauded by my teachers at Cornell University. My first topic of research was on the 'Global Financial Crisis of 2008 and its effect on Legal Process Outsourcing.' Though a lot of research has been conducted on the reasons behind the financial crisis of 2008 and its aftermath, yet I found that there was no satisfactory research which explained the connection between the financial crisis and the growth of the LPO industry. My second topic of research was 'Seeking A Permanent Solution to the Rohingya Crisis.' The Rohingya are a stateless population belonging to the Northern Rakhine State (formerly Arakan State), who are amongst Burma's ethnic, linguistic and religious minority groups. The Burmese government has consistently denied this community citizenship status. Their exceptionally harsh treatment by the Burmese authorities and their condition as a persecuted minority has been a topic of international discussion. What amazed me was the fact that this issue had been so prolonged and without any solution still. I gradually conducted a lot of individual research on this issue. Apart from helping out with various non-profit organizations working for these refugees, I also ensured that I took active interest in letting the general public know about this problem. My inherent interest in international law and human rights has ensured my continuing interest in this cause.
Please tell us a little about your academic schedule and the general experience of studying abroad? How different do you think it is from the pedagogy that Indian Universities follow?
The academic schedule at Cornell University is very well charted out, giving the students enough time to conduct self study and participate in various scholastic as well as extra-curricular activities. Depending on what subjects you take your classes can start as early as 8:45 in the morning and end at 10 in the night. Since students are not encouraged to take more than 13 credits per semester, most students have an easy schedule. I personally had 18 credits for one semester, but due to the amazingly co-ordinated manner in which the classes were scheduled, I found that I still had ample time on my hands to do as I pleased. Indian Universities put a lot of value on study by rote method, which is not the case at Cornell. At Cornell rather than remembering cases and citing important legal judgments, we were expected to give our own personal opinion on whatever we studied. That opened up a lot of opportunity for thinking as a lawyer while still preparing as a student. Also before each class, we had assigned readings to do so that we would be able to get what the teachers are saying in class. The teachers, as a rule do not teach from the book. Rather, they have a Socratic manner of imparting education, whereby each student is called and asked for an opinion on the topic assigned for that particular day.
Does Cornell University provide students with scholarships? Are there any other institutions, which provide scholarships?
Cornell University does provide financial aid to deserving candidates. I am not so sure about scholarships though. Usually educational institutes abroad do not provide scholarships, but there may be exceptions. Instead, they give financial aid as and if required by an applicant. For this the applicant needs to show proof of requirement for the financial aid.
You are about to finish your LL.M from Cornell University this year. So, what next?
I am planning to take the New York State Bar exam soon. In the mean while, I do have a few job offers, two of which are from reputed software companies in India for the position of Legal Counsel, one is from a leading law firm in Singapore, and two are from real estate companies in the US. I also have a job offer from a newspaper publication in the UK, but for that I need to take a few exams in order to be eligible to practise law in the UK, and I am not too keen on that. And yes, I have an offer from Google but the position is based out of Tel Aviv, Israel. Depending on the circumstances and the remuneration offered, I shall make a decision soon.
What led to your academic and professional achievements?
(Amrapali was awarded "Scroll of Honor" for "Promising New Advocate of the Year" by the Hon'ble President of India, at the International Conference of Jurists while pursuing her graduation from Delhi University. She was also awarded High Honors for writing original research papers on "Global Financial Crisis of 2008 and its effect on Legal Process Outsourcing" and "Seeking A Permanent Solution to the Rohingya Crisis" at Cornell University.)
My academic and professional records have been flawless. I have always been an exceptionally bright student scoring good marks throughout my academic career. As a lawyer I have always given my best to all my legal assignments. During the course of my education at Delhi University and my then ongoing internship at the Supreme Court of India, my name was recommended for the "Scroll of Honor" by my teachers at Delhi University and my seniors at the Supreme Court of India. As for being awarded High Honors for my research papers at Cornell, both my papers were original in their subject matter and analysis, apart from discussing issues of international relevance.
Could you enlighten us, in brief, about your role at Arakan Project  and  Samarpan Foundation as a part of your Volunteering activity beside your  professional life.
As a volunteer for the Arakan Project, I mostly worked towards ensuring that the Rohingya refugees in India were being given a decent lifestyle with access to health and education facilities. While volunteering at the Samarpan Foundation, I worked towards giving proper legal aid to the erstwhile refugees at Yamuna Pushta.
Where do you see yourself five years from now?
Five years from now I see myself having started my own law firm or legal consultancy. That's a dream which I hope I can achieve. Let's see.
Lastly, what would be your parting message for our readers?
No matter which ever profession you are or choose to be in, make sure you enjoy what you do. If you love your work, 60% of the battle is won. The rest 40% depends on your hard work, patience and passion. And of course as in everything in life, 1% depends on God's grace or luck, but this 1% can actually go towards making or breaking your career. You will see the signs. If in spite of giving all your hard work and dedication, you are still not reaching that desired point in your career then maybe it's time to do some serious thinking and perhaps make a career switch. It's never too late for that. On another note you will meet a lot of people. People will try to pull you down and there will also be people who will encourage you. My advice is to greet all kinds of people with a smile on your face and to always be cordial to everybody. Be dignified at all times and never ever compromise on your ideals. Keep your calm in the face of all odds and don't let failure touch your heart or success go to your head. All the best.