Ankit Sinha is one of the most diligent and illustrious scholars of the 2012 batch of School of Law, Christ University. He has a noteworthy academic record as he ranked in the top 5% of his batch during his college years. He had always planned to pursue Masters since his days in law school and therefore soon after graduation, he went on to pursue Masters in Banking and Finance Law from Queen Mary, University of London. After coming back to India, he started working at Juris Corp and is currently working as an Associate there.
In this interview, he talks about:
Law school experience at School of Law, Christ University
LL.M experience at Queen Mary
Induction and work at Juris Corp
How will you introduce yourself to our readers?
The first question and I find myself lost for words. As human beings, it's always so much more difficult to talk about yourself. Nonetheless, I'll try. I come from a family of lawyers, tracing back to my great grandfather. I have lawyers on both my paternal and maternal side. Safe to say it didn't take me long to fit into the scheme of things and the offerings of this profession. Outside the field of law, I'm like any other mid twenty year old- I love playing sports. I am a diehard Manchester United fan. In my spare time I love listening to music and am also an amateur photographer. I also sing and play the bass guitar.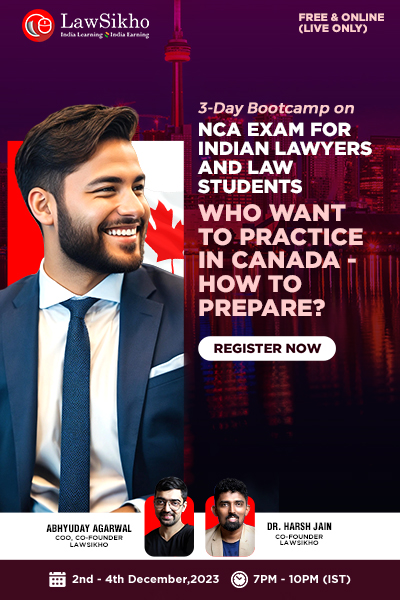 How did you gravitate towards law? Why law and not engineering or medical studies?
Law wasn't my first choice. Surprisingly, neither was engineering or medical. I loved Economics as a subject whilst I was in school. Unfortunately, as much as I loved Economics, I had an aversion towards Mathematics. Post my 12th board examinations, and once my results were announced, given that my result in Mathematics wasn't good enough to secure a place in any Delhi University College, I decided to pursue law for a year. My father wasn't okay with me dropping a year. My sister was pursuing law at the time, and hence I decided to follow suit.
I appeared for a few entrance examinations, and landed up at Christ College. Within the first few years at law school, I had, during various internships, worked briefly in the field of Banking and Finance. I saw glimpses of Economics in banking and that's where I developed my love for the subject. So much so that I went on to do my Masters in it as well. Was quite a journey from not wanting to do law, to ending up with a Masters in it.
Tell us about your law school experience. Share some highlights from your college days that shaped you as a lawyer.
Five years is a long time. I made some of the best friends and have some of the best memories of my life attached to law school. Like most teenagers, going to law school away from home meant freedom for the first time. Living alone and fending for yourself. In this profession, somewhere down the long winding path, you'll find yourself stranded and alone. My five year stint at Bangalore made me independent. It made think on my feet. It made me realise that knowing that a problem exists isn't good enough. Finding solutions was the key. Even today, the fact that I spent those years away from home, away from my parents, made me stand up on my feet. It made me see the world from a different viewpoint. I honestly believe one cannot learn the law, one can only prove to be prudent enough to find it. I developed my research abilities throughout my five years at law school and during my internships.
How did you fare in your academics at Christ University? Would you say a great CGPA is a necessity to kickstart a good career in the legal profession?
I ranked in the top 5% of my batch during my years at Christ College and subsequently ended up with a merit during my Masters. So safe to say I was good at studies. If it matters to kick-start your legal career, well, it does to some extent. Most law firms prefer students who excel in studies as it depicts sincerity. It's not the only criteria, but it may help you land at interview with a prominent law firm. Once there, if you're good enough, consider the battle won.
Which subjects did you enjoy during your qualifying degree? What about co-curricular activities?
Economics and Banking law! I didn't so much so as have an iota of doubt in my mind that I wanted to pursue a career in Banking. I wasn't interested in mooting to be honest. I spent a lot of my time playing cricket and football for the College team. In my 4th year I was appointed the convenor of the sports committee and I'm proud to say that under my stewardship, Christ College won its first ever law school sports fest when we visited NUJS, Kolkata that year. I was also an avid counter-strike fan and had the opportunity of being a part of the gaming team at Christ College as well.
What was your motivation behind pursuing LL.M. right after your under-grad? How did you finally decide that you need to do masters?
In my 2nd year itself I had made up my mind that I wanted to pursue my Masters in Banking and Finance. I had done my homework on the best Universities in UK for an LL.M. in Banking and Finance and had already sent across my applications by mid 4th year. Throughout law school I worked towards the requirements that each of the 5 colleges I had narrowed down on, stipulated, for an entry into their Banking and Finance programme.
How did you choose Queen Mary, University of London over others? How did you go about choosing a university?
I applied to five Colleges. Four of them were Colleges affiliated to the University of London. Queen Mary seemed to have the most concrete Banking and Finance programme and it fit my needs perfectly, making the final decision relatively easy.
As a heads up to those who wish to pursue higher studies, make sure you do your homework. Rankings are attractive, but there's a lot more to a Master's abroad than just that. Don't blindly follow the herd. Some colleges have better programmes than others. It's important to narrow down the best Colleges as per your specific needs, the programme you wish to pursue and the professors conducting the relevant modules you intend to take up.
How did you go about writing your SOP? Are there any key factors which one should keep in mind before writing the SOP?
A statement of purpose is the driving force behind why you wish to undertake a specific programme at a specific College. It's not meant to be a glorified version of your curriculum vitae. Keep it short and simple. Avoid flowery language. No one is judging your creative ability. Most College websites abroad specify the length of an ideal statement of purpose. Stick to the word limit. Also, and most importantly, if you intend to apply to more than one College, avoid writing a common statement of purpose. Each statement has to be specific to the College it is intended to be addressed to, keeping in mind the programme they are offering.
How about recommendation letters? Who all recommended you to pursue LL.M?
Two professors that I always admired at law school were more than willing to write a letter recommending me. Needless to say, one of them had taught me Banking law. If you're planning to do a Masters, make sure at least two of your professors admire you.
Tell us something about your LLM year at Queen Mary, London? How did this influence your career?
It's a different ball game altogether. In India the education system mandates that one learns the law instead of learning how to find and apply it. At Queen Mary you're not expected to know the law, you're expected to find answers to queries and apply the law as per the given situation at hand. This helped me immensely when I joined Juris Corp. I may not always know the law, but I know where to find it on most occasions and how to apply it appropriately.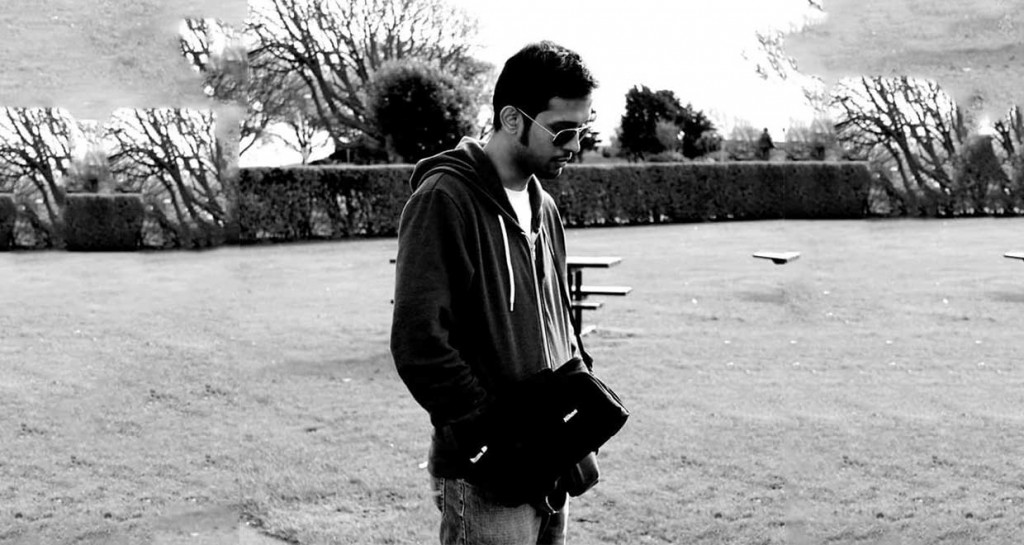 What was your topic of research for LL.M? Why did you choose that subject for research?
My dissertation was titled "Electronic Banking: Boon or Bane?". During my stay at the United Kingdom I noticed how everyone would just book products online. No one really took the pain to go to a Sainsbury's or a Tesco's. Not during the winters at least! That's how I ended up with a dissertation on electronic banking. My topic was a comparative analysis of the usage of electronic modes of banking by people in India and in the United Kingdom.
After returning to India, you started working at Juris Corp as an Associate. How did you go about bagging this job?
Juris Corp, as most know, has a very prominent banking practice. So the decision wasn't very difficult. I sent in my resume and within a few weeks got a call from the HR department. That was followed by a series of interviews, some telephonic, some personal. The questions were primarily based on my LL.M. modules and my past internship experiences. Within two weeks I had landed myself a job at the firm, well before completing my LL.M.
How was the job interview? Do you remember any of the questions asked to you? Please give our readers some tips to nail a law firm interview.
I don't remember exactly what was asked, but I do remember that a lot was asked from what I had mentioned in my curriculum vitae. Knowing your curriculum vitae inside out is of utmost importance! I was also asked specific questions on my LL.M. modules and my dissertation. The interviewer, who now happens to be the Partner I work under, kept taking lead from my answers while asking her next line of questions.
How tough were the first six months at your workplace?
Not at all! I am very lucky in that sense. I had a very welcoming and warm team. My Partner, who heads the Banking and Finance practice at the firm, is one of the most understanding and calmest people to work under. She has, from the inception ensured that I am at par with my peers. She along with a lot of others helped me during the initial few months. Within the first 3 months I was already in the thick of things. Tough is not a situation I experienced. It was challenging, but definitely not tough!
What are your day-to-day responsibilities? What is the most challenging aspect of your job? How is the experience so far?
There's no set day-to-day responsibility. The only responsibility entrusted upon all of us is to ensure that we keep learning every day, widening our scope in the field of Banking and Finance and delivering to our client's expectations.
Your main practice area covers Banking and Finance Law. What prompted you to choose these practice areas? Please share with our readers.
As monotonous as it may sound, I knew I wanted to pursue a career in Banking and Finance as early as 2008. Since then it's been my dream and today I'm living that dream.
How do you manage the workload and your personal life?
That's not always easy. Some days the workload is a lot more than on others. When you're still new in the profession, the aim is to strive to be better and work hard. Having said that, once in a while your mind needs to take a break. We get Sundays and alternative Saturdays off. On those days I meet friends or go on road trips. That helps. Week days are all about work! On those few days when I leave office early, I prefer going home and watching television or listening to music.
How do you keep yourself abreast with latest industry news and trends?
We have internal FYI's and bulletins circulated by all teams to help us keep at pace with the industry news and trends. In addition, on a weekly basis one or two associates make an internal presentation on the latest developments in their respective fields. All this helps keep at pace with the latest developments. I also track the Reserve Bank of India website on a daily basis. This further helps augment my knowledge in the field of Banking and Finance.
What are the primary professional ethics you follow while at work? What has been your strategy to deal with errors and mistakes?
There's no replacement to sincerity. I make sure that I'm putting my 100% in every assignment entrusted upon me. I ensure I take up every task and perform it to the best of my ability. Errors and mistakes are inevitable. It makes us learn. It improves the way we think. Unless you really make a blunder, you'll never end up really learning. Once I make a mistake, the next time round, while drafting that particular clause or opining on that particular aspect of law, I pay that much more attention to the finer details.
Do you feel that higher education helps a person to have a successful legal career? What would be your word of advice to students who wish to go for higher studies?
To each his own! There's no sure shot formula to a successful career. Every individual has his or her own strengths, weaknesses and limitations. It's best to abide by those because you know yourself best. As for me, yes the 18 month stint abroad did help me. Not just as a lawyer, but also as an individual. It made me a stronger person. More humble to my own shortcomings and towards life in general. So my advice would be, do what you think is best for you. Don't follow the crowd. Be different, be unique, be yourself.
What do you feel makes an intern stand out and is very important for him to do to have a chance of getting a call back or even a PPO?
If I assign work to an intern, on most occasions I don't expect him or her to find me the answer to my query. It's not always a simple straightforward answer. For me what counts is the effort. If I'm convinced that a particular intern has the ability to learn and improve if nurtured, I always give him or her a positive feedback.
The question that whether one should specialise in a particular area of law or be more of a general lawyer often comes up before law students. What is your opinion on the same?
You must have heard the saying- jack of all trades, master of none! In this field and in my honest opinion, specialism is of vital importance. 10 years into the profession one will recognize you for the area of law you have a strong hold in. Having a forte is essential. The earlier you start, the better off you will be.
What do you cherish most about the experience you've had over the past two years?
I wouldn't be able to pick one specific experience or moment. Every day has had its share of glimpses that are etched in my memory.
Last but not least, what's next for you?
I've just started. It's a long winding road ahead. Every day is a challenge. Every day is an opportunity to better yourself. The past is the past and the future is too far. I hope my present and every single day of it I have a new memory to cherish. I intend to take each day as it comes and strive to be the best at what I do. As once said by Steve Jobs- Stay hungry stay foolish!