Anuj Sah is a Principal Associate at Khaitan & Co. ("KCO"), he is currently working on an international secondment at Debevoise & Plimpton. Anuj graduated from ILS, Pune in 2006, thereafter he worked at Desai & Diwanji and AZB Partners, and finally he joined KCO in 2010. His main practice areas at KCO are related to acquisitions, PE transactions, corporate restructuring, etc.
In this interview we asked him about:
Secondments and their mechanism
Work exposure at Debevoise & Plimpton
Growing from an Associate to a Principal Associate at KCO
Life in a corporate law firm
How would you introduce yourself? Please tell us a bit about how you gravitated towards law.
Hi! I am Anuj and I working in the corporate team of Khaitan & Co. (KCO), Bombay. At present, I am on a secondment at Debevoise & Plimpton. Like other corporate lawyers, the assignments that I work on are related to acquisitions, private equity transactions, corporate restructurings, advising on regulatory issues and so forth. I graduated from ILS Law, Pune in 2006 and I joined KCO in 2010.Before KCO, I worked at AZB and also briefly at Desai & Diwanji.
For me, the real motivation to pursue corporate law as a career happened pretty late. In my early years in the profession, I wasn't too sure whether I wanted to pursue a career in law/ corporate. So even after I started working after law school, I continued to wait to find my calling. I had the benefit of having good seniors and mentors which helped in learning the ropes. The real motivation to pursue law as a career occurred after joining KCO. At KCO, I got the opportunity to work with some of the lawyers whom I most admire in this profession. It was from them that the purpose of being a corporate lawyer started becoming apparent. I got to see first-hand the value that lawyers could bring on transactions and also the trust being reposed by clients in lawyers. As a corporate lawyer, you work on deals where you may be representing an Indian promoter who is selling all that he has created in his entire lifetime. He puts his trust in you for the sale of his most valuable asset and relies on you to get him a fair deal. On some days, you represent a foreign investor, who rely on you to ensure that he is not short changed while entering a new market. So, it is a lot of responsibility, and when you do your job, there's also a great sense of satisfaction.
Although a bit philosophical, I think being a corporate lawyer also in some way provides an opportunity to be of service to the businesses of our country. Businesses create employment, promote growth and lead to development. As a corporate lawyer, whether you represent the foreign investor or the Indian promoter, there is a role to play in ensuring deals are concluded in precise terms so that businesses continue to flourish. Only, when businesses grow, it will be a win-win for everyone involved. I think as purpose became clear, motivation followed.
Please tell us a little about your law school days at the University of Pune? How were you at academics?
Law school has some of the best memories. I made some of the closest friends, learnt new things (good and bad), got introduced to the world of legal practise and learnt my basic concepts of law. On academics, we had a robust curriculum, and the standards were pretty good. I think I was a fast learner, which helped.
How important do you say is a good CGPA for an illustrious career in legal?
I wish I could say that CGPA is not crucial, but unfortunately, [sociallocker]that's not the case. Law practice is getting more and more competitive. Although there's a good demand for corporate lawyers, there's also good availability of great talent. Earlier, opportunities were limited, and you needed a reason to hire someone but now the quality of talent available in general is so good that you may struggle to find a reason to reject someone. It's best not to have a poor CGPA as a weakness in this competitive environment. Also, a good CGPA is an indication of the fact that you have good understanding of the fundamental concepts of law that you are expected to know if you choose to join a law firm.
How do you think internships are beneficial to law students?
I think internships are an excellent opportunity to get an insight into the functioning of a law firm and its various practice areas. It could help one in deciding if this is what he wants to pursue in years to come. Besides, most law firms I know of ensure that interns are well utilized during their internship and are provided with opportunities to get involved in transactions. One can  be prepared for what he is expected to do if he chooses to join a law firm. Also, for the law students who are trying to get corporate law jobs, I hear of several PPOs being offered to interns all the time.
How was your first year after graduation? What do you think were the biggest hurdles and challenges in the early days of your career? How did you deal with them?
For me, the first few years after graduation were the toughest years – you are put straight into the frying pan. I know some junior lawyers go through the same situation. Perhaps, like me, you can also keep reminding yourself that 'this too shall pass'. I say my first few years have been the toughest because those are the years when you have very limited understanding of the matters that you are working on and also of what is expected of you. Also, there's so much in corporate law practice which you don't learn in law school but while working which adds to the challenge. Now when I look back, I think it's not very difficult to deal with those challenges – read a lot, observe a lot, ask questions, find the answers and work hard. You will get better at the job very quickly. Remember corporate law is pretty simple stuff but requires a lot of commitment and hard work. Once you are good at your job, it will be a lot of fun.
A lot of law students would be keen to know about the mechanism of a secondment. Please tell us a little bit about your secondment at Debevoise & Plimpton.
It was  a cross – secondment with Debevoise. A lawyer from Debevoise came to KCO for a secondment for six months, and I came to Debevoise. While, I am primarily based in the London office of Debevoise, I recently also spent few weeks in their New York office. It's a great opportunity. Debevoise is one of the most reputed firms globally. Corporate law in this part of the world is quite evolved. Capital controls are less of an issue, and the regulatory environment is more light touch in comparison with India. I am working at Debevoise with some of the most acclaimed lawyers, and it's such a wonderful opportunity. Also, it is a lot of investment by the firm that sends you on a secondment, so it's a great feeling that your firm considered you suitable for the opportunity.
How important is it to take the lead in business development while also being a principal associate?
I think it is very important. The good part is that if you are good at your work, this will happen without much effort. Several clients will start approaching you for their repeat matters. Also, once you are good at your work, and clients realise that, several of them will be your ambassadors and will do this for you.
How do you maintain a work-life balance? Are there any specific time management tips you would like to share?
This is a tricky one. The profession is very demanding and requires a lot of commitment. Developments on assignments that you are working on will control your calendar. There will be instances when you may have to cancel a long-planned holiday or skip a friend's wedding. However, it's important to have a healthy work-life balance so that you are at your best when working on assignments. Some of the tips I have been using to get better at this are:
(i) prepare a to-do list every morning of things that need to be completed, this keeps away distractions and reminds what needs to be prioritized;
(ii) When delegating work, try to give proper background and instructions – this helps in receiving a better work product;
(iii) try to keep your team members involved in discussions so that they also have the background of what is expected to be delivered, a lot of leakages otherwise could happen in communication from one person to another;
(iv) longer vacations are not always easy to plan so I prefer taking small unplanned vacations whenever workload is light to spend time with family;
(v) also, there will be occasions when you will be provided with lots of documents and information to review, keep reminding yourself the objective otherwise it's easy to get lost with all the excess information available.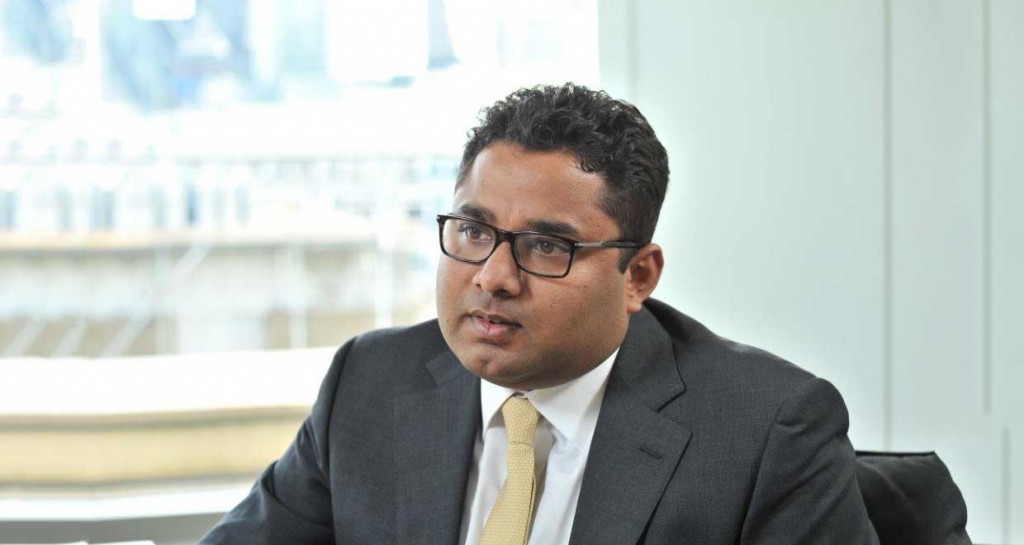 Tell us about your growth from an Associate to a Senior Associate and then becoming a Principal Associate at Khaitan & Co.?
I think this is pretty much a natural process. At least at KCO, I have seen that as you get ready for senior roles you are moved up. There is an objective evaluation process where feedback received from partners, clients and other members of the firm is considered. There are also external consultants who are engaged to test softer skills and give feedback. In general once you like your work and are passionate about what you do, moving up will be a by-product. Also, it is important to have an outlook that matches with that of the organisation – sometimes I see lawyers who are good at their work, but suffer because of this drawback.
What is your current work profile like? Please tell us about the responsibilities you are entrusted with.
My current work profile broadly includes the entire spectrum of corporate law. Most of the work relates to acquisition/investment transactions where sometimes I represent the buy side and sometimes the sell side. I also do a fair bit of regulatory work which involves advising clients on regulatory issues and outlook of regulators on various policy issues. The gamut of corporate law is pretty wide, and one needs to have basic understanding of several laws including taxation, anti- trust law, real estate, IP laws, etc.
You must have guided several interns. How would you say that an intern can generate a positive feedback in the limited time they have?
Yes, I have seen many interns during my career. It's so good to see several of them working in various firms and doing extremely well. Interns could consider some of the following tips to generate a positive feedback in the limited internship time:
When you are assigned work, try and get clarity on what is expected from you. Also, attempt to meet the time line. Sometimes the answer to the work that you will be assigned will be readily available on the internet but don't stop there. Assume that the person assigning you the work wants you to find more in-depth information than that is easily available on the internet;
Ask questions when in doubt. Utilize this time to get your queries clarified;
Try to reach office in time, may be a bit earlier than the office start time. It shows good seriousness on your part;
If you get free time, spend some of it in the library or going through available precedents of past transactions.
What has been your strategy to deal with errors and mistakes? How would you suggest a young associate to deal with them?
Unfortunately, the profession is demanding, the stakes are high and it can be harsh on the one making mistakes. But then it's only human to make mistakes, and everyone will make mistakes at some point or the other. So the best strategy is to follow the conventional wisdom – learn from your mistakes and try not to repeat your mistakes. I think if you have made a mistake and as long as you can ensure that you will try your best not to repeat it again, you will be ok. Also, try not to cover your mistakes. Own up to your mistakes, feel the pain and try not to repeat them.
We thank you for participating in this exercise. We're sure the readers of SuperLawyer would find this interview beneficial and insightful. As a concluding message, what would be your suggestions to law students/younger corporate lawyers?
Entirely my pleasure! I hope I have been able to provide some insight to law students looking to make a career in corporate law or younger lawyers in law firms. If I have to give some suggestions, it will be the following:
–           read a lot and keep yourself abreast with the latest developments/transactions;
–           be solution oriented;
–           try to be good at finance/commercials/numbers;
–           try to write in simple English. Write documents and emails keeping the client in mind. Know a lot but it's not necessary to tell the client all that you know. Remember Mark Twain said, 'If I had more time, I would have written a shorter letter';
–           no point competing or comparing with others. Every person has different likings and strengths;
–           learn from your seniors – they have a wealth of experience to learn from;
–           always keep a positive outlook;
–           and most importantly, be humble and continue to be humble as you walk up the ladder. There are several others who may be as talented, but didn't get this wonderful opportunity of being in your place.
[/sociallocker]