This interview has been published by Prabhjot Singh, Priyanka Karwa and The SuperLawyer Team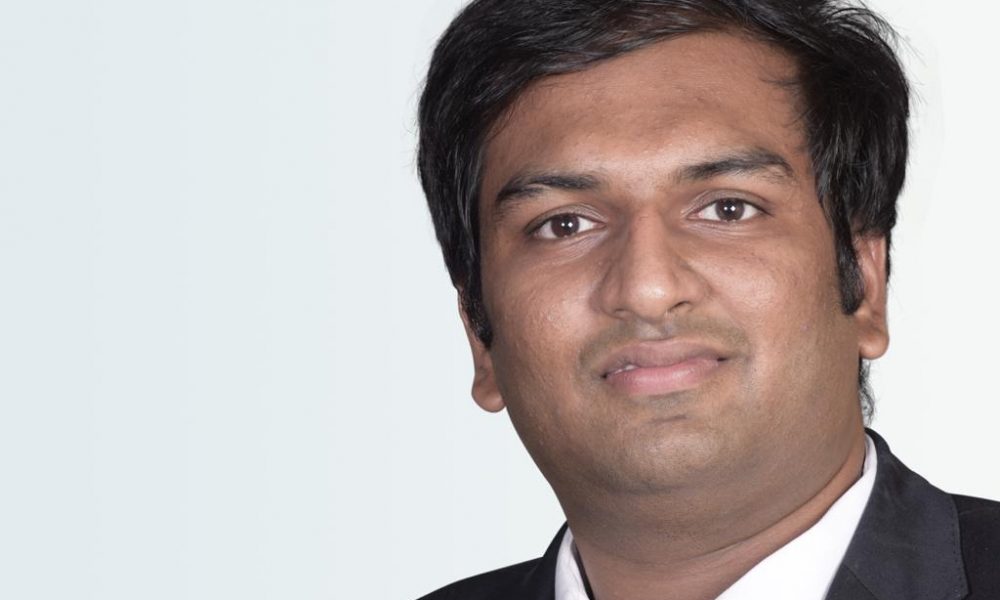 WAS PURSUING LAW PLANNED OR DID IT ALL HAPPEN BY CHANCE?
As a child, I was fascinated by the thought-process and lifestyle of my father's Uncle, who was a leading lawyer. Neither my father, who's a senior physician, professor, and an eminent author, nor my mother, who's a children's author and educationist, quite liked the idea that I should become a lawyer. In fact, while I was still in school, my father, in order to dissuade me, once took me to Patiala House district courts. However, despite the existing chaotic conditions, I found the experience exhilarating. The laws, their technicalities and interpretations, enthralled me. I found the nuances of court-craft electrifying.
A fire grew in my belly that I must become a lawyer and serve the people to find justice. My alma mater, National University of Juridical Sciences, Kolkata, and the many internships that I did in my student days, stoked the flame. My passion grew into an eternal romance. The magic lives on each day.
COULD YOU SHARE WITH US WHAT WERE THE INITIAL STRUGGLES IN YOUR CAREER AND HOW YOU MANAGED TO OVERCOME THEM?
I began my journey with Trilegal, one of the best known corporate law firms in India. It was a hard 24 × 7 grind. I learnt a lot. Still, a year on, I decided to step out, leaving the comforts of a large well endowed law firm.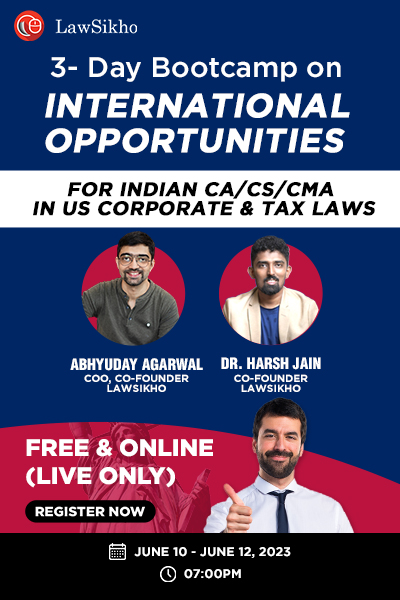 With my family's help, I took the plunge of setting up a chamber practice. Initially, the going was rough. I had to hunt for clients, execute the job without the help of a filing clerk, and with nobody to vet my draft. I worked hard to preserve the family's deep moral fibre, meet the clients' aspirations, and leave a mark by my out-of-the-box well thought out arguments on points of law. With both my parents being senior government functionaries, who never needed to ask anybody for the services they gave, I found it difficult to ask clients for the professional fees.
The trials and tribulations of being a first generation lawyer are many. You learn many a lesson the hard way. Drafting, filing, curing defects, and ensuring that the matter gets listed, has its own set of hurdles. Over time, if you are diligent, observant and passionate, the pieces begin to fit. Like a defiant jigsaw puzzle, which you eventually tame.
Learning the secrets of good filing, acquiring skills to not let flaws that lead to multiple objections during filing, and a well thought-out tidy draft ensures that half the job is done. Contrarily, a draft with multiple failings, ensures that the judge may lose interest in the case on the very first day.
WHAT ARE THE AREAS OF LAW THAT YOU PRACTICE?
Be it any area of law, its fundamental doctrine is to mete justice. As a practitioner of law and an officer of the court, my duty is to ensure that my clients receive justice. I do not carry any prejudice, bias or preference for any particular branch of law.
Law schools teach you laws that apply to each sphere of human life. However, most people tend to think that law students from their early years must elect a particular subject to practice. This is a myth, which must be decimated.
My legal practice embraces all areas. I strive to learn more, know more, and tread in all realms of law.
I also do not hesitate to appear before any Court of Law. Be it a district court, tribunal, high court, or the supreme court, wherever my client needs me, I must stand. However, until now, my most regular appearances are at the National Company Law Tribunal, where I took the first guard and began my innings.
WHAT ARE THE MOST IMPORTANT CONSIDERATIONS TO KEEP IN MIND WHEN DEALING WITH INSOLVENCY AND BANKRUPTCY ISSUES?
The Insolvency and Bankruptcy Code, 2016, is still in its early formative years. It has a number of grey areas. The laws are in a state of flux and evolution. The code is experiencing constant changes. Staying updated about these changes is a basic.
Further, the laws of the Insolvency and Bankruptcy Code are rapidly developing as an emergent and effective alternative to consumer court and civil courts. They allow for a speedy resolution.
 HOW DO YOU KEEP UP WITH THE QUICK CHANGES IN REGULATIONS AND LAWS IN YOUR FIELD?
I am an avid reader. I thrive on regularly reading Bar and Bench, Lawsikho, Legallyindia and a number of major national dailies, which publish, discuss and debate news about the changes in regulations and various laws. The judgments and updates on IBCIndia and livelaw on my handphone keep me abreast of what's happening in the legal field.
LEGAL TECH POSES CONSTANT THREAT To PRIVACY STANDARDS, WHAT EFFORTS DO YOU MAKE TO REDUCE THIS THREAT?
With the rapidly growing dependence on legal technology, privacy is increasingly becoming a casualty. Eliminating its threat is not easy. To cope with the risk, and to uphold confidentiality, we often keep only the hard copy of a sensitive document. This may seem old school, but it is safe. Safely kept external hard drives are another good option.
OF THE CASES YOU'VE WON, WHICH HAS BEEN THE MOST CHALLENGING AND EXCITING?
Several cases come to my mind. My team and I have been a part of number of landmark judgements which we have won against all odds in favour of our clients.
Of recent, we successfully defended a resolution plan before the National Company Law Appellate Tribunal. In this case, a small splinter group of homebuyers had turned against a resolution plan. Internal politics had blinded them and they had challenged it. Being a counsel for the resolution professional in such a landscape carries the risk of multi-fold criticism, particularly since the law is silent on multiple issues. The key lies in striking the right balance. We laid the foundation of our defense on solid technical grounds, which was found to be satisfactory by the Hon'ble tribunal. Our clients, accused of siphoning 650 crore rupees, were granted bail by the Delhi High Court.
Our approach always pivots upon path-breaking, out-of-the-box thinking and robust arguments. As an officer of the court, our first and foremost duty is to serve the interest of justice, while we do our best to uphold our client's interest. Protecting transparency and integrity is a critical component of this drill.
Let me also allude to another recent landmark judgment, wherein we ensured that our client, charged of GST defraud, was released on bail without a pre-deposit.
DO YOU BELIEVE THAT FREELANCING CAN HELP IN CAREER GROWTH IN THE LEGAL PROFESSION?
Unless tempered with three to four years of experience under a learned counsel, or a law firm, freelancing is neither easy, nor fulfilling or supportive of a career growth.
Of recent, several young, inexperienced lawyers have taken to imparting advisory services, despite having frugal or no understanding of the law. They often fool the clients into believing their credentials. Such a practise is crassly unethical, and may tarnish the reputation of the legal profession beyond repair.
If a young lawyer were to take wings under an experienced, knowledgeable counsel, and then soar into the sky, freelancing can be a boon. It can help you build into being a versatile counsel or advisor.
HOW DO YOU MAINTAIN THE WORK-LIFE BALANCE?
Life has three integral components — you, your work and your family. You have to strike a balance between them. Finding quality time for all three is the mantra to success. I love chanting and little walks by myself. They help me find mental peace. I relish my work. It is my passion. It is the mornings which I devote to my family.
WHAT STRATEGIES DO YOU USE TO ENSURE THAT YOUR CLIENTS RECEIVE THE BEST POSSIBLE?
We believe in offering personalised services to our clients. We place ourselves in their shoes, and think of the best possible solutions. Our motto is to try and ensure a cent percent client satisfaction by being honest and candid with them. At the same time, we never give up and look at novel approaches to find relief for them.
HOW DO YOU PREVAIL WHEN YOU ARE FACED WITH ROUGH TIMES?
Just as the darkness of night is followed by the break of dawn, just as spring follows in the footsteps of winter, bad times, difficult times also do not last. They just herald good times! So it has been in my life.
Be it good times or bad, it is best to keep your chin up and fight the odds. Keeping the team motivated in the dark hours is key to a beautiful morning. We function like a family, where each member of the office gets respect, recognition and reward. We are one when faced with challenges.
LASTLY, WHAT ADVICE WOULD YOU LIKE TO GIVE TO SOMEONE WHO'S CONSIDERING A CAREER IN LAW?
The leading rule for the lawyer, as for the man of every calling, is diligence and devotion. Make this combination more potent by fuelling it with passion and an out-of-the-box thinking. Temper it with experience. This is the best recipe for any law student.
Believe me, books can never suffice. With rote learning, you may ace in Law school, yet, you may fail altogether in the court of law. Practical legal experience has no substitute. Rock-hard internships with a knowledgeable experienced counsel, a good law firm, will serve you well.
A career in law requires you to live it, romance it, each moment of your being. You must not focus on application of the code of law, rather than just knowing its alphabets.
---
Get in touch with Apoorv Agarwal-