Apurva Agarwal graduated from National Law School of India University, Bangalore, in 1999. Soon after, he started work with Shah Desai Doijode & Phatarphekar.  He then pursued his LLM, with a focus in Corporate and Commercial Laws, at Bond University, Australia, where he achieved academic distinction when his name appeared on the Dean's List.  Upon completion of his LLM he returned to India where he worked for DSK Legal (formerly Andersen Legal India) and Luthra and Luthra Law Offices.  He now has his own firm, Universal Legal.  His areas of expertise include Real Estate, Corporate and Commercial, Medical, Intellectual Property and Media. His articles have been published in various newspapers and magazines.  
In this interview we speak to him about:
Working at Luthra & Luthra
Starting his own firm
Being a first generation lawyer
What motivated you to pursue a career in law?
I have always wanted to be a lawyer. And being a first generation lawyer at that made it all the more challenging. 
Tell us a bit about your time at NLSIU, Bangalore.
Studying law was challenging as the methods adopted in NLSIU were different. It was not lecture-oriented but discussion-oriented. Students were expected to read before coming to class, so that a healthy discussions could happen. It was an initial shock to me coming straight out of school to this. I come from an all-boys school, hence interaction with girls on campus was a pleasant surprise. Further, the faculty included stalwarts like Dr N R Madhava Menon, Dr. N. L. Mitra, Prof. S. V. Joga Rao, etc. which gave us perspectives of law beyond our imagination. Also, we had practicing lawyers coming and sharing their experiences with us , which allowed us to have practical insights to law.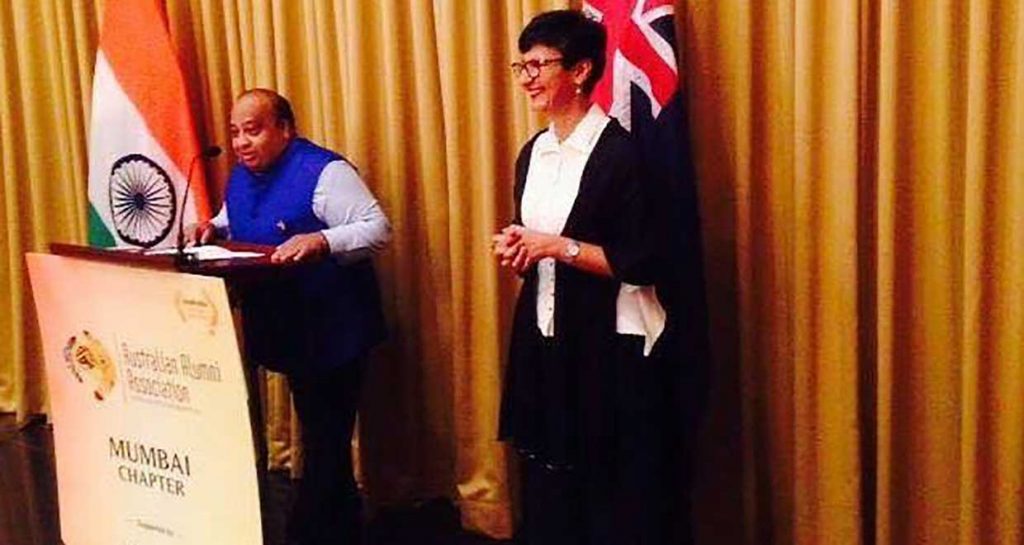 Did you take part in co-curricular activities while in college? 
Yes, I did take part in co-curricular activities. I participated in a few moot courts—although, with rather unsuccessful results, I should add. I helped the institution organise several conferences.  The highlight was, when I led a team to organise an international conference on Human Rights in association with Interights. The conference was attended by 40 odd judges including Chief Justices from across the world, including Dr. A. S. Anand, the then Chief Justice of India.
What were you areas of interest during your legal education?
I was interested in doing Corporate Law. However, when I got into practical world and started working, real estate and succession planning became my forte. In fact, I have also authored a book on real estate called Layman's Guide to Property Transaction Rights.
What are the causes you feel strongly about? 
We need to simplify the laws and legal writings so that a common man can understand it. I consciously wrote my book in a language other than English, to make it more accessible. Further, I conduct legal workshops and lectures through various fora to make people understand the same.
What advice would you give students in avoiding a decision paralysis?
Unless you want to get into academics or work abroad, pursuing further studies is not required. It's better to dive into the big bad world headfirst. Practical experience is the best teacher.
How did you keep up with Bond University's academic rigour? 
It was very exciting as you got to meet with students from across the world, which was not possible in India. It was a melting pot of diverse cultures. It was a confluence of various legal systems. The university expected very high standards of academic performance from all its students. The faculty was very approachable and friendly. We used to have lunches and drinks together and learn more outside the class than inside it.
Tell us about your early professional experiences at DSK Legal and Luthra and Luthra Law Offices. 
DSK Legal, through its managing partner Anand Desai taught me how to apply law to suit the clients' requirement. The aim was to provide the client with the most appropriate solution. At the Luthra and Luthra Law Offices, I learnt to work against stiff timelines. The body of work was varied but mainly concentrated on Real Estate and Media.
Did you have a mentor or guide during the formative years of your career?
I did not have a mentor. I think it's essential to have someone to look up to and guide you during the initial phase of your career.
How did you come to be the Founding Partner at Universal Legal? 
I was one of the first few recruits of Luthra and Luthra Law Offices, in Mumbai. This enabled me to get insight on how to establish a law office. This got me thinking, if I can do it for someone else, then why not for myself. We are a full service law firm. At the firm, we tried to incorporate all that we admire about reputable Tier-1 firms, and add a personalised touch to it. Also, we did not want to sit in office and idle our time. It was clear that people have to work long hours if there is work on the table. But if there are days, when there is less work, you are not required to sit in office. We believe in five day weeks and promote a healthy work life balance.
Do you consciously focus on building a specific body of work? 
Yes we do.
What are the challenges and learning opportunities that you have faced in your career so far?
The challenges are to constantly get work in the firm and keep abreast with the developments happening in the field of law. With the laws changing so fast and being adapted to new scenarios, we have to be on our toes.
How do you deal with the pressures associated with your position?
If you enjoy what you are doing, then there is no pressure.
What qualities and achievements do you look for in potential job applicants/ interns at Universal Legal?
The person should be willing to learn and have the basic knowledge of law. The person should have the ability to find the law and solution.
Can you describe the process that goes behind writing?
There is no processes as such. It's the knowledge that we gather along the way gets translated into the writing.
How do you keep yourself updated about the latest developments in the law?
Reading and doing research. Also, by trying constantly reinvent myself
What advice would you like to give our readers, who are mostly law students and young lawyers?
Just be yourself and enjoy what you do.