Arvind Gopal graduated from University Law College, Bangalore in the year 2007 after which he pursued LLM in IP from QMUL. He has a diverse international experience having worked in England as well as India. His achievements include negotiating with the Tanzanian Government, speaking in the Parliament of India, advising Google, starting his own firm and being recruited by Microsoft.
In this interview we speak to him about:
His Master's degree from QMUL, London
His international exposure and experience.
His role as Attorney, Digital Crimes Unit at Microsoft
Assisting in petitions concerning smoking ban in public, patent linkage, Section 377 IPC and HIV/AIDS Bill
HOW WOULD YOU INTRODUCE YOURSELF TO OUR READERS?
I am a lawyer with ten years of experience (have explored everything from Wildlife to Real Estate Laws) however, the legal profession continues to make me feel as if I began practicing yesterday as there is something completely new to learn every day or a new perspective to ponder over.
I fell in love with the subject of 'Law' 15 years ago and continue to remain starry-eyed about it.. Otherwise, I am a misguided musician who wishes to question everything and put my own spin on an argument. The love and curiosity for the law has taken me from negotiating with the Tanzanian Government to speaking in the Parliament of India, to advising Google, starting my own firm and most recently, being recruited by Microsoft.  It has been an enriching experience and continues to be amazing.
WHY DIDN'T YOU OPT FOR THE CONVENTIONAL DEGREES IN ENGINEERING OR MEDICINE?
Till my 11th Grade in School, I wanted to be an Archaeologist; regimented forms of learning or conventional vocations did not appeal to me.  I preferred playing sports as well as harassing my classmates, educators and parents alike with my antics.  I also had a constant tune in my head that I was either humming or singing; I was also a voracious reader and read everything there was to read (an excellent habit that my parents inculcated and it has served me brilliantly). In essence I was an "outstanding student" as I saw more of the sky than the inside of a classroom.
My parents wanted me to get on with 'A Plan' but I wanted a bike and ride away into the sunset. Well the bike was the turning point.  I was told by everyone that I would never make it out of school or into another educational institution. I was never one to believe that anything was impossible. My first task was to analyse whether Archaeology was a viable option. The answer was a 'negative' because very few institutions offered courses and it was not really a recognised profession with a clear cut path in India.
I stumbled upon law when I picked up an entrance test preparation book. What intrigued me most was that I could take a proposition which had been codified, break it down and give my own spin to it. The main challenge was to convince a third person that my perspective was correct. The art of convincing a third person (a judge) that a third person's perspective (one's client's perspective) and/or stance is correct is an art and creativity at its best. I continue to remain baffled by some of the genius arguments that lawyers come up with and this continues to fascinate and intrigue me.
Getting into law school was eventful. I gave all the entrance exams possible and only got through National Law School, Bhopal and Amity Law School. I did not make the cut with respect to Bhopal as my rank did not feature within the top 100 and my rank after the Amity exam was 748.  The bike was slowly fading away and I was extremely nervous. Amity Law School was my only bet as I was selected for the group discussion round. There were forty people in my group, and the topic was 'India and Pakistan's Relationship'; the sparkle was back in my eyes. I waited for 39 people to finish and then spoke on the topic for the next 45 minutes as I systematically did a SWOT analysis of the subject. I was back in the game as my rank jumped up to 23 from 748, due to that 'group discussion' round. I was offered a seat without any Scholarship and I knew I could not afford the fees. Hence, I said no to Amity and went to JSS Law College in Mysore. The rest as they say is history. I left home for law school with the bike of my choice, a song on my lips, coupled with the curiosity and excitement of a child in a candy shop with a hundred pounds to spend.
ARE THERE ANY MEMORABLE MOMENTS OF LAW SCHOOL WHICH YOU WOULD LIKE TO SHARE?
I was in JSS Law College (JSS) for the first six months and then transferred to University Law College, Bangalore University (ULC). I managed distinctions in JSS Law College as my central focus remained on achieving decent grades. At JSS, I was vice captain of the cricket team; I also won a rock competition held by Mysore University. Further, I was also selected to represent the Mysore City Club as a member of their basketball team and participated in a tournament in Bangalore. Though I spent six months at JSS, I cherish the time as it set the course for my love story with the law and in the process also managed to make great friends who continue to offer support to this day.
I had incredible fun at ULC. Initially, I faced adversity from classmates who could not relate to me but I not only managed to dispel the adverse attitude but made some great friends.
The one thing I did differently than others was to do internships from the second year onwards. In my quest for practical training I was helped by Yang Yen Thaw, Anil Sachidanand, Anil Kumar who mentored me and are people I still turn to when I am in need of advice.
During my time at ULC, I captained the cricket and basketball teams, lead the efforts in establishing the girls basketball team (I also coached them in the first year) and the college band for which I was the vocalist. The most satisfying moment for me was when this awesome girls' team were declared runners-up in the first two tournaments which they participated in. I was also an active member of the Moot Organising Committee and took part in several moots that received commendations and further helped in the formation of the film society.
Law school in all was a fantastic experience because it made me aware of my strengths, limitations and further aware of how gruelling our profession can be. Surprisingly, it made me more compassionate especially seeing how people were unaware and intimidated when it came to lawyers and the law. This negative outlook was something that I have desperately endeavoured to change by continuing to help as many people as possible.
HOW WAS YOUR FIRST YEAR AFTER GRADUATION AND WHAT WERE THE CHALLENGES THAT YOU FACED AS A YOUNG ASSOCIATE?
The first year was challenging as I had no clue as to what was happening around me but it was a massive learning experience. I felt there was a huge gap between the National Law Schools and students from other law schools. The National Law Schools were geared to prepare students for the gruelling experience ahead. But the one advantage I had was having done many internship which allowed me to have some experience of how the profession functioned. Additionally, people like Neel Mason, Anand Grover, Indira Jaising, to name a few lawyers, ensured that I was challenged every day to keep putting in a hundred percent and keep striving to acquire the right knowledge and skills.
This drive and curiosity to learn, kept me afloat even in the most challenging times. I also got to brief Mr Sudhir Chandra, on my own, as my senior was unavailable and Mr Gopal Subramaniam, which in itself were enriching experiences. Further, a couple of hearings in which I was to get an adjournment and a pass-over turned into a situation wherein I had to argue issues in order to be granted my pleas. These experiences proved to be invaluable and were exhilarating to say the least. I was lucky because people reposed faith in me and situations also presented themselves which I grabbed with both hands.
WHAT MADE YOU GO FOR FURTHER STUDIES?
[After three years of work experience, Arvind went on to pursue his Master's degree from Queen Mary, University of London (QMUL)]
The day I decided to do law was also the day I decided I would do my Master's Degree in England.
In my mind the English system was the pinnacle and produced these eloquent individuals, remnants of which can still be seen when some of our polished seniors argue matters. Additionally, anyone who has heard the proper English accent would note that even total rubbish sounds exceptional, and there was also James Bond. I later came to realise that my favourite Bond, Sir Sean Connery, was actually Scottish! In reality the Scots are far more loveable than the English. Disclaimer to my English friends: You know I am kidding!
On a more serious note, I knew that if I had to master IP then I would have to do a Master's Degree from a renowned institution and in an evolved system. England and QMUL were perfect in those respects.
SHARE SOME ADVICE ON ACING THE APPLICATION REQUIREMENTS AND PROCEDURE FOR QMUL?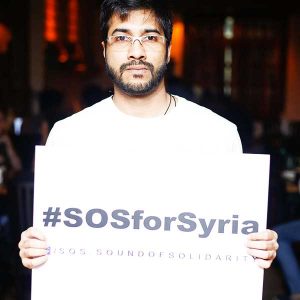 It took me three years of arguing with my parents and other well-wishers who all thought leaving a job and going to study was a bad idea. Also, the perception at the time was that in a profession like law, practical experience is what mattered.
QMUL was an easy choice because by the end of three years, I had already fallen head over heels for Intellectual Property Law and QMUL being the best in England for IP was an easy choice. I did not take up offers from Cardiff, Kings, UCL, Leeds and the University of Edinburgh because QMUL offered me the opportunity of being taught by, argue with and learn from Professors J.A.L Sterling, David Llewyn, Ian Walden, Chris Reed, Noam Shemtov, who happen to be legends in the profession!
The admission process was fun. The challenges were varied but eventually, being bull headed and with the help of a senior from law school, I managed to get an interview with the head of admissions of QMUL who was visiting Delhi. The funny part was that I called her right after writing to her, explained that I was in Court during the day and therefore would only be able to meet her in the evenings, in case she was able to make time. After some intense negotiations I managed to get a meeting with her for the very next evening where she agreed to make time for me. At the end of that meeting and after she had reviewed my CV, I walked out with an assurance that a seat was reserved for me and all I had to do was apply on time.
The next step was convincing my parents, tough gig, as it was an expensive proposition. My parents finally relented and were kind enough to fund my LL.M. They have always stood by me and this time too, was no exception. They continue to be my pillars. In the midst of this task of convincing my parents and getting funds organised I had missed the window to be eligible for scholarships. But eventually with sustained efforts made the cut and got to England despite various challenges. One has to apply months in advance to be considered for scholarships and the ingredients for increasing one's chances are a great CV, great recommendations and a worthy statement of purpose.
Most importantly with the help of some stalwarts in the profession, professors in law school, parents and friends, I managed to get a great set of recommendations, a worthy statement of purpose and some solid practical experience which helped QMUL overlook the abysmal grades that I had obtained in high school.
 TELL US ABOUT YOUR INTERNATIONAL EXPOSURE AND EXPERIENCE.
It was really tough to get jobs soon after the downturn in 2008. I spent a little over a year doing odd jobs in England such as from working at small chip shops to volunteering at the local Buddhist Centre. One such job, whilst I was volunteering at the centre, lead to a job as a receptionist at the Kingston Probation Centre. This was a significant turnaround for me because till then I had applied for close to 3,500 jobs and had given three interviews at large law firms, and was shortlisted for all three positions, but failed to make the cut because I had no UK experience.
I gave my all at the job in the Kingston Probation Centre and this was recognised by the Director and the Lead Counsel for the Centre. He took pains in giving me advice and even took me to the Crown Court to get acquainted with the system. Eventually, through a lot of perseverance, daimoku coupled with the support of my family and friends, I managed to land a job as a Litigation Consultant for one of the biggest personal injury law firms in the West Midlands. Six months into the job I was heading one of their litigation teams and it was a fantastic experience. This was great exposure as I was drafting, negotiating, strategizing and briefing senior barristers; in the process picked up knowledge on a completely new area of the Law despite having no idea about the way it worked when I interviewed at the firm.
HOW DID YOU THEREAFTER DECIDE TO QUIT WORK THERE AND COME BACK TO INDIA?
The fact that England was making it mighty difficult to obtain extensions to the work permit made me re-think my plans. I was not willing to live in uncertainty of whether I would get an extension or not. On hindsight, that was a good decision as I would never have realised some long standing dreams such as starting my own practice or working on matters for brands such as Novak Djokovic, Google, BCCL, BCCI, Tupperware, Louis Vuitton, Christian Dior, to name a few, and lastly, I would have never realised my dream of being at Microsoft!
More importantly, I would have lost out on the opportunities of working with and learning from stalwarts such as Hemant Singh, Mamta Jha, Bharat Dube, Sujatha Chaudhri and now the CELA team (Corporate, External and Legal Affairs) at Microsoft India from whom I have learnt and continue to learn immensely.
My current team is unique because it works as one cohesive unit and we are lead by some exceptional leaders. Additionally, being the youngest lawyer in the group has its advantages. I would not trade this opportunity for all the chocolate in the world (another weakness of mine).
WHAT DOES AN ATTORNEY, DIGITAL CRIMES UNIT AT MICROSOFT DO?
Our team is generally consulted on matters pertaining to cyber security/space, intellectual property and information technology amongst other issues. Also, with the advent of Global Data Protection Rights (GDPR) and Artificial Intelligence (AI) things are getting more interesting.
I divide my work into four equal portions that consists of litigation, enforcement, formulating legal strategy, and advising the different arms of the business on various issues including advising on policy related issues. Additionally, I conduct trainings for the legal community and law enforcement personnel.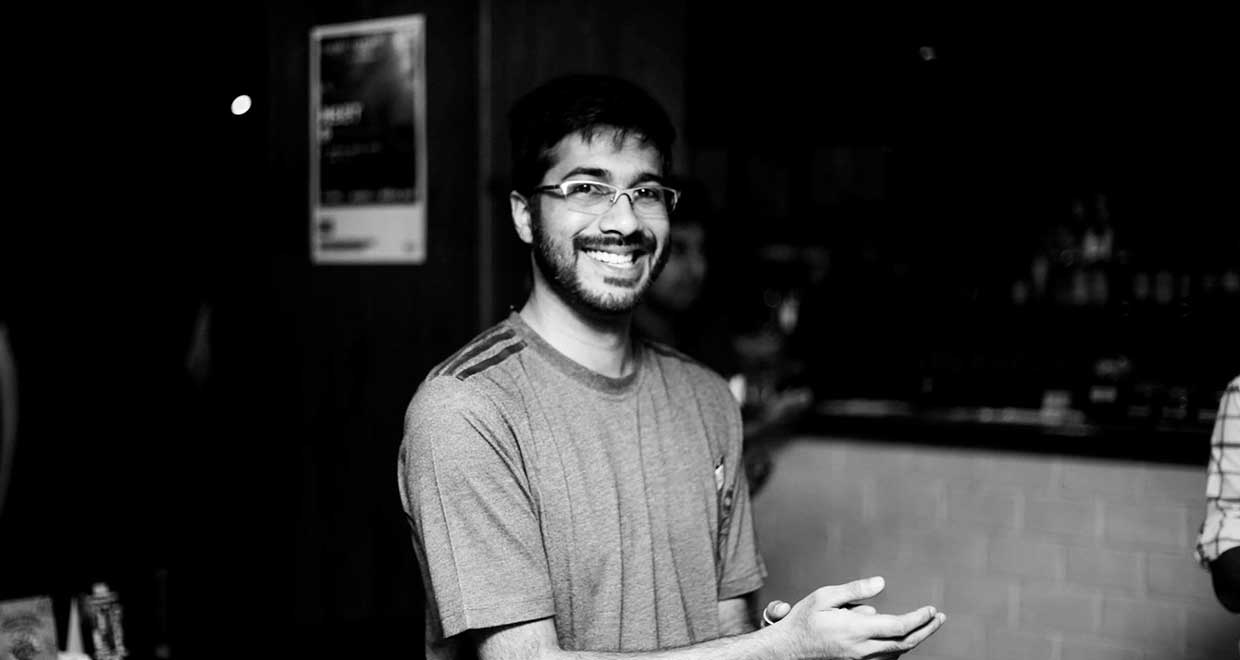 HOW WOULD YOU SAY THAT AN INTERN CAN GENERATE A POSITIVE FEEDBACK IN THE LIMITED TIME THEY HAVE?
(Arvind has guided several interns.)
Enthusiasm, willingness to learn, the art of listening, being driven, positivity, ability to work hard under trying circumstances and more importantly free-wheeling thought process coupled with honesty are qualities that are essential. One needs to bring their 'A' Game each time they step onto the park. These are evident in most of the interns, some more than others. I have enjoyed working with them all because I have also ended up learning a lot from them.  I am hoping it was equally fun for them because I have impediments such as a bad temper and am a hard task master!
BEING A PART OF THE CORE TEAMS ASSISTING IN THE PETITIONS CONCERNING BANNING OF SMOKING IN PUBLIC, PATENT LINKAGE, SECTION 377 IPC AND THE HIV/AIDS BILL, SOUNDS EXCITING! GIVE US AN INSIGHT.
Extremely important and career charting for me.
Health is a fundamental right and ought to be enjoyed by everyone; smoking banned in 'public spaces' is great and much needed! Very progressive! I really enjoyed learning from a stalwart, Ms Indira Jaising, a true legend! Notable qualities were the meticulous preparation, the well-reasoned arguments, how to structure arguments and the art of maintaining clarity of thought.
The Patent Linkage matter was one where I wasn't deeply involved in as the case was being argued when I joined Lawyers Collective. But while assisting Mr Grover, I ended up learning a lot about the patent regime, particularly, concepts such as 'spurious drug' and its ambit, marketing rights, and the manner in which these concepts are applied in different jurisdictions.
The most exhilarating experience so far was being a part of the petition concerning Section 377 of the IPC, a matter that we won in the Delhi High Court. It was also one of the best judgements that I have read in a long time. Recently, the Supreme Court commented on the issue as a part of the Privacy Judgement, another brilliant judgement. This is much required in trying times that we live in, as denying people their fundamental rights is just plain unfair!
Re-drafting, negotiating and presenting portions of the HIV/AIDS Bill to various policy makers in the Ministry and to the Parliament was possibly one of the highlights of my career, due to the commendations I received from policy makers and the health ministry, a real confidence booster.. Mr Anand Grover gave me the opportunity.  My leader and friend, Mr Raman Chawla, helped me realise it and be effective in the process.
ENLIGHTEN US ABOUT SANGUINE – ATTORNEYS AT LAW.
It was a dream come true, my second foray into independent practice. It was tough as nails, as matters were tough to come by, but I did some good work. A truly satisfying experience because some of my clients still call me to thank me for pulling them out of a tough spot. This is exactly what one lives for, as no amount of money can match up to the feeling of contributing to the happiness of others.
TELL US ABOUT SOME OF THE INTERESTING BRANDS THAT YOU HAVE HANDLED.
(He has handled brands such as LVMH, Christian Dior, Christian Louboutin, Ferragamo, Liu.Jo, Alexander Wang, DVF, Speck and Novak Djokovich, etc.)
Until the time I began working with Mr Bharat Dube, I really had no idea as to how big these brands were; I had not even heard of some of these giants. I had no clue that bags, shoes, clothes, accessories etc., could cost an arm and a leg, albeit, sometimes, they also tend to have legs but continue to burn a hole in your savings!
The best part was that having been an avid fan of Djoker, I nearly fell off my chair in disbelief on getting an email from his team, asking us to protect his IP.  That was a really cool moment.
Overall, this was a unique experience as I got to explore counterfeiting from an online perspective and how to tackle it. Some fantastic learning which I tend to use till date. One of which, 'internet jurisdiction', a concept that the world is still grappling with. In the process I was also exposed to drafting matters with respect to domains under the UDRP process and matters to be filed in the Circuit Court, New York.
Very long hours, tight deadlines but overall, great fun!
WHAT WOULD BE YOUR PARTING MESSAGE TO OUR READERS?
If any of you are planning to do law then just close your eyes and go for it. It is a profession that will never die and will continue to evolve (especially IP) and will forever remain challenging both mentally and physically. But the beauty of achieving the best and most satisfactory result is when it is done through honest and straight forward means. Plus one needs to be resilient and determined. So, crack on with it folks, chop, chop!!