This interview has been published by Prabhjot Singh, Priyanka Karwa and The SuperLawyer Team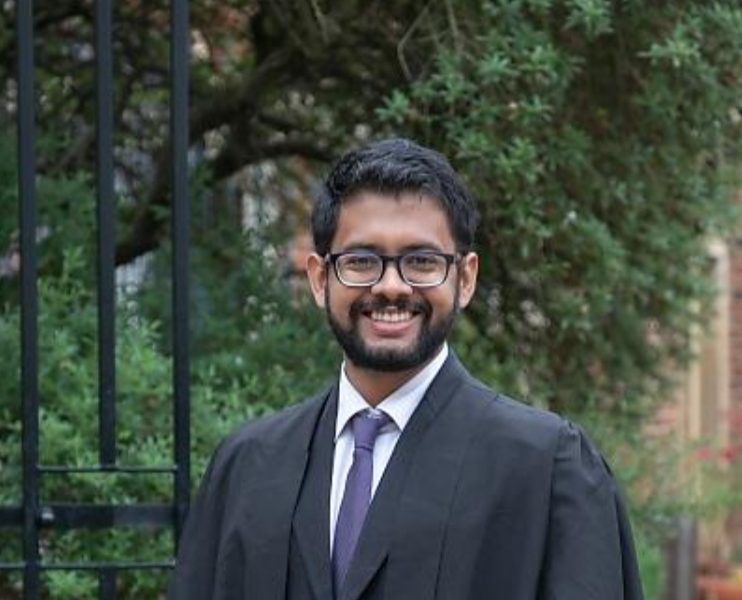 How would you like to introduce yourself to our readers?
Hi, I am Ashirbad, and I am currently a Lecturer at O P Jindal Global University. I love to paint and sketch. You would always find me humming to Sufi music or Eminem, there is no in between. I have a black belt in karate, I used to run 10Ks during my Masters, and most of my free time during the work week is spent watching Instagram reels about puppies, or NFL and UFC matches. And, when I have vacations, I backpack across remote but picturesque destinations.
Why did you choose to pursue a degree in law after your Class 12 Boards?
Didn't really have much of a choice. I was a PCMB student during my 11th and 12th. It was not my cup of tea. I had a disastrous JEE and AIPMT. The only option that I had was CLAT. AIPMT ended on 3rd May, CLAT was on 10th May. I prepared what I could within that and showed up for the exam. Quite fortunately, things have been on a upward trajectory ever since.
Tell us a little about your days in NLU Odisha?
I had the time of my life in NLUO. When I joined there really were no campus placements, only a few batches had graduated, no one really gave us guys a shot. So, we as the students, had to build up a fair bit of the institution that it has become, ourselves. Beyond the professional or academic front, I met my closest friends there, I am very fortunate that the friends I had in first year of law school, are still my friends.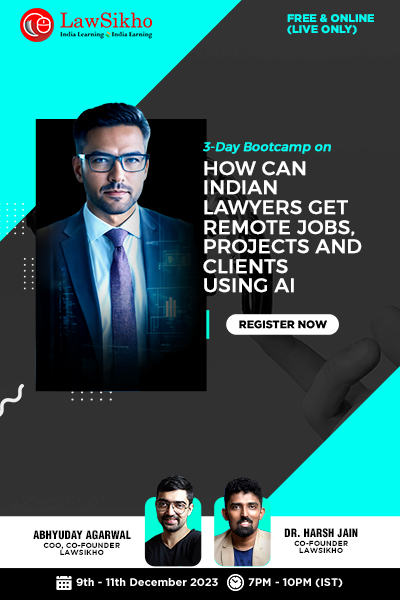 I learnt karate from Akshay, who used to live in the room next to me. I learnt how to write papers from some of my seniors there. Vegadarshi taught me a lot about how to be a Speaker for a moot. More than anything, everyday was a laugh riot in the place. I wouldn't trade those days for anything
How did you narrow down on NLU Odisha specifically to pursue your undergraduate legal studies?
Again, didn't really have much of a choice. I got through to TNNLS in the third round of CLAT counselling. Two and a half months later, there was a vacancy at NLUO, I applied and got through. The first two months were ludicrously challenging. I was the last guy in, I had joined after the mid-sems had gotten over, I had no clue what to do. Fortunately, I persisted, and things worked themselves out. I often say that the greatest things in my life have happened to me by accident, CLAT, NLUO, my friends, St Catharine's, and they have had the best impact on me.
What were the activities, academic or otherwise, that you undertook in your law school days which in your opinion have shaped you and your career?
Plenty of them. I had a finger in every pie. From college committees, to moots, to papers, conferences, academics, debates, MUNS, I was involved with everything. I am generally quite outgoing, and I made full use of whatever avenues NLUO offered. It went beyond just building a career, and the academic knowledge I gained from them.
I have always prided on being able to don multiple hats at the same time and juggle multiple things successfully. They have proved to be quite beneficial in life, in general. I knew everyone on campus from the Vice Chancellor to the guards manning the gate.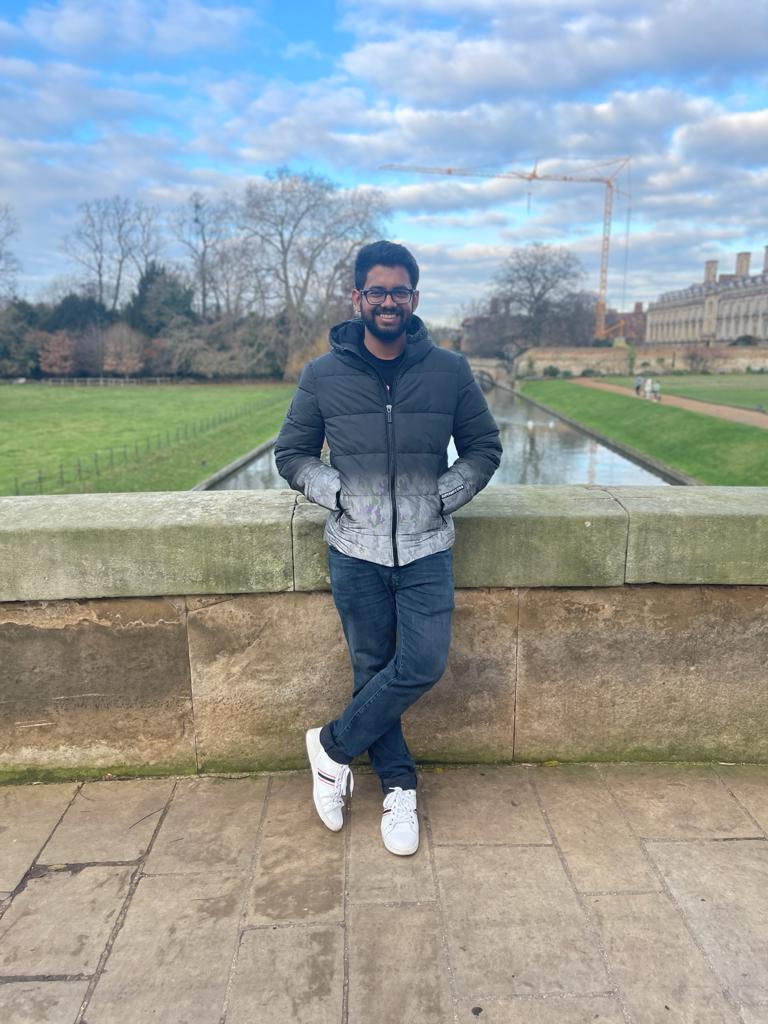 Quite fortunately, they all got to know pretty well. That kind of connection is invaluable. It teaches you a lot about fostering and maintaining relationships with people from all walks of life and being a reliable person for them.
I am particularly proud of the work that I did as the Co-Convenor the College's Internship Committee, along with Mridul, my Convenor. We lead a team of 10 students, and in our time span, we broke the record of the number of internships that NLUO had ever obtained in a calendar year by a wide margin. We took the total from 4 in the previous year to 59 in our term.
What kind of internships did you engage in during your undergraduate student years which you feel were invaluable to you in reaching your current position?
I interned at mostly data protection and general corporate teams of law firms. The most significant of them would be the two stints I had at Khaitan & Co, Kolkata, in the Corp A team with Mr Supratim Chakraborty. I had a blast working with him. I learnt so much from him, Shourya Da, Risa, Pratik Sir and a whole host of other people. I have really good memories of my time there.
You had been an all rounder in NLU Odisha, because of which you were bestowed with the 'Shri Bichitrananda Mahanty Gold Medal'. How did you manage your academics, co-curricular and extra-curricular activities at the same time?
I used every available minute that I had, and I was as efficient I could be. It was a constant drive to be the very best version of myself. I was always occupied with something or the other. And I enjoyed doing it. No one forced me to do those things, I have always been naturally inclined to set high goals and see if I can achieve them. Being engaged in so many things also kept me focused and on track. That and an aptitude to work hard. There is no substitute for the latter. In a way, it was preparation for the future, beyond the limitations of law school. That being said, it was not all work though, I made sure to have enough time to kick back and relax with my friends.
You had been National Winner and Octa-Finalist of several Indian and International Moot Court Competition. Kindly share your experience as a successful mooter of NLU Odisha.
I have only done two moots the Oxford Price Media Moot Court and NUJS HSF Moot Court. Quite fortunately I performed well in them both. Price Media 2018 was the first moot that I ever did, and I spent a year working on it. Within that time span, I did not pick up any other assignment or co-curricular activity. We managed to reach the Octa-Finals of the World Rounds and were also adjudged as the Runners-up of the South Asian Rounds. We were the first team from NLUO to qualify for the Worlds in that competition.
The next year, I took part in HSF, and it was a month of pure sleeplessness. It had some of the most thrilling rounds I have ever been a part of, and we were adjudged as the Winners of the competition.
Again, we were the first team from our college to win the competition. Of course, along the way for both the competitions we received a tremendous amount of support from friends, alumni and college resources. The only thing I had in mind while preparing for Price Media was to be the very best Speaker I could possibly be, I had always been a debater and never a moot court Speaker, so the transition had some growing pains.
The secret sauce for success in a moot is to form a team with people you are comfortable working with. That, and a tremendous amount of hard work and sacrifice.
You had an accomplished record of publishing at renowned journals from publishers like Thomson Reuters, Eastern Book Company, Wolters Kluwer and famous dailies like that of The Indian Express, The Daily Guardian, The Statesman, Deccan Herald, just to name a few. Kindly share your experience of writing papers and articles for the journals and dailies.
I have always liked to write, so I expanded upon that in law school. I started off with nascent steps, publishing in online blogs and journals, until I garnered enough experience that I felt I could write for reputed publishers. Newspaper articles are always fun, as they are short, precise and reach a much larger audience.
The books or articles that I have published with the aforementioned publishers, were based on strenuous academic research, structured in a manner that was scholarly to merit publication, but, at the same time engaging enough to keep the reader hooked. I co-authored several articles with my Registrar at NLUO, Professor (Dr) Yogesh Pratap Singh, and, it was always a joy to write with him.
How important is it for the law students to write research papers while being at the law school?
It is definitely helpful, but, there is no hard and fast requirement as such. I have often heard stuff like publishing one article in a journal is equivalent to taking part in a moot. That is simply not true. These activities teach you different skills, and a lot depends on the quality of the paper and the journal it is being published in, which is the same as the quality of a moot court and your position in the competition.
A research paper would not only give you in-depth knowledge about the topic, but also streamline the manner in which you think and present your thoughts. A useful skill for a lawyer, for sure.
You had been a student researcher of important projects of NLU Odisha, won accolades in debate competitions, youth parliaments and MUNs'. How relevant do you believe are those achievements in your success story, so far?
Very relevant. I started off with MUNs. It laid the foundation for everything else that was to follow. As regards debates, I have been doing that since my childhood days. Debates taught me to think on my feet and marshal my arguments in a systematic and convincing manner. Debates also had a tremendous role to play in eliminating stage fright for me, and to be an engaging public speaker. My time
Between the time of your graduation and your post-graduation, you had briefly worked in a renowned law firm at their Gurgaon office. Kindly share your experience of working there in the role in the intervening period between your LL.B. and LL.M.
I was associated with the General Corporate team of JSA Gurgaon for the period between my undergraduate and my Masters. It was a great experience, and I learnt a lot about transactions. The responsibilities that you are entrusted with at the beginning are immense, and you have to adapt to the needs of the clients with alacrity. It was quite an enriching experience overall.
What prompted you to opt for LL.M. from University of Cambridge within a year of completing your BA. LL.B. from a renowned National Law University?
I always knew that I wanted to do a Masters, right from my first day of law school. And I was dead set on two places: Oxford and Cambridge. No other place ever held that charm for me. I wanted to study in a place which had history dating back to centuries, ensconced amongst picturesque medieval architecture and surrounded by the best minds in the world. Safe to say that I found that and much more at Cambridge.
How relevant would you say higher studies are for a career in law, be it working in law firms / companies or pursuing an academic career?
Its subjective. People do a LLM for various reasons. Some do it to satisfy their academic curiosity, others to transition into a foreign workforce, a few people I knew did a LLM as a break from their work. But, you do learn a lot during the year you spend studying for the program. Living in a different country, finding your feet amongst new friends and in a new culture teaches you a lot about yourself, and forces you to adapt to challenges. It opens your eyes to how people from different parts of the world live and the stories that they carry with them.
For an academic career, a LLM is always a big bonus. For law firms, I cannot offer an adequate comment. At the very least, the year you spend for your LLM, if it is at a sufficiently good University, is a year in which you gain a lot of knowledge, so its always a win-win.
What does the CV of a student seeking admission in a premier university offering an LL.M program have to look like? What are the factors you feel are looked into and what are the activities that the assessors regard favourably?
At the top of the list are your marks. To get into Oxbridge or relatively similar places, you need a good enough batch rank and marks. There is no substitute for that. Apart from it, excellence in a particular field is very helpful.
If your CV can demonstrate that you have a certain level of expertise in a particular area of law, you have worked on it extensively, and you are aiming to pursue your Masters in that particular area itself, it helps establish you as a strong candidate for the program. Apart from that, everyone's CV is different. There is no hard and fast requirements as such.
You had been the Co-President of MCR (Postgraduate student body) Committee at St Catharine's College for the Academic Year 2021 – 2022. How was your experience of leading a student body, that too outside the country?
It was incredible. I was admitted to St Catharine's College at Cambridge and the college had elections for the position of the Co-President of the MCR Committee. I ran against a PhD candidate and was elected. As an Indian, being elected as the head of a British College was surreal keeping in mind the positions Indians had had in the British empire barely a hundred years ago or so.
The weight of it all was not lost on me. It was a tremendous amount of responsibility though, almost like a full time job. But, it gave a great opportunity to meet people from different streams: medicine, the sciences, humanities, finance, business; and also to work with the college authorities, and help them all in whatever issues that they had. It was truly a humbling experience.
You had been a gold medallist at NLU Odisha for Public International Law. Despite your command over the subject, what prompted you go for an LL.M. in Corporate Law?
I always wanted to work in Data Protection inter-mixed with commercial law. So, most of my internships and activities were geared on that front. I loved studying PIL in NLUO, primarily because of my Professor, Ananya Ma'am, who made the entire subject extremely engrossing. The fact that I got a medal in the subject, gives me immense joy, but my career trajectory has always been centred around commercial and technology laws.
Please share with our readers how did you narrow down on University of Cambridge for pursuing your LL.M. on Commercial Law along-with data-protection laws as your additional specialisation;
I have mentioned briefly earlier about my desire to study at Oxbridge. Of the two, Cambridge became an obvious choice because of Professor David Erdos, who teaches the module of Law and Information at Cambridge. He also heads CIPIL, which has done some remarkable work on European Data Protection Law. I knew I wanted to study from him, so, it was quite easy for me to decide to opt for Cambridge.
You went to Cambridge on full scholarship. You have been a recipient of three scholarships – Prathiba M Singh Cambridge Trust Scholarship (through Cambridge Trust), J N Tata Endowment for Higher Education of Indians Abroad (through TATA Trusts), Kemp-Gooderson Law Award and other Bursary funds (through St Catharine's College, University of Cambridge). What is the secret of securing three prestigious scholarship at the same point of time for pursuing your LL.M.?
All of these scholarships are merit-cum-means based, implying that they need a certain calibre of academic standard, and the candidate ought to be in need for financial resources to fund their LLM. I had one objective in mind upon conclusion of my undergraduate program, which was to not ask my family for any funding. And I have been quite fortunate to have achieved that through the cumulative financial commitments of these scholarships. There is no secret as such. Just know your area of law well, be confident, honest and straightforward in the interviews.
Please share your experience of applying at University of Cambridge and for the scholarships, you had secured. Kindly share your experience of the application process for the LL.M. and the scholarships.
It was a bit stressful. Balancing a firm job, along with applications is a tall order. I had prepared a table with the last dates for applications of various scholarships along with their required documents. That helped me keep things on track. I had also reached out to my referees well in advance, so, that helped in avoiding any last minute hiccups regarding letters of recommendation and as such.
My one tip would be, research the Universities you want to get into well in advance, ensure that you have your transcripts and references prepared, and know yourself well for writing the statements of purpose.
In the year 2022, just after completing your LL.M. from the University of Cambridge you have joined Jindal Global Law School, Sonipat as a Lecturer. What prompted you to take the plunge in the field of academics?
A: I have always liked academia, being surrounded by young, bright minds. It is always good to give back to the next generation of students. When I was in Cambridge, Jindal came for recruitment, I applied and got through, and here I am. I am still at an early stage of my career, so, lets see where I end up in the next few years-academia, firm, an organisation, or somewhere else.
Back in your student years, did you ever see yourself becoming an instructor at a prestigious law school, sometime in the future? What did it take to get here?
Absolutely. In fact I used to teach my batchmates prior to every examination. The night before each exam, there would be an assembly of boys in the Boys Hostel in front of my room, and I would teach them whatever limited things I had read myself. These classes became known in NLUO as 'Ashirbad classes', and in fact in my final year, some of my batchmates put up a poster titled 'Ashirbad Classes' all around the campus. That was the foundation of my career in academia. So, I knew I had a future in academia for sure.
Give us a brief capsule of the life of a lecturer in a prestigious law school.
A: Its an engaging day, comprising of classes and research. It is an important responsibility to instruct students, so, you always have to be prepared for the classes. Apart from that it is always good to be in a University set up where things are quite organised and orderly.
How is your experience of working with Jindal Global Law School's legendary instructor, Professor. Arjya B. Majumdar?
I have learnt so much from Professor Majumdar. He is pioneer of when it comes to teaching commercial law. I cannot describe accurately how much I have enjoyed working with him at Jindal. Apart from being a great educator, he is also an incredible guy. I have sought his advice on quite a few things, and they have always been eye-opening.
How important are grades, in your opinion, for a student to be eligible for employment, be it in academia or in top tier law firms?
Quite important. Never mess them up. Grades show one important thing- consistency. And that is an invaluable quality that every employer of institution looks for in a prospective candidate. So, be sure to keep them on track.
If given an opportunity, what would you do differently in your career journey up to this point?
Nothing. Not a single thing.
Is there any other suggestion you would like to give to our budding lawyers?
Do everything that you want to do. Set high dreams and demand the highest standards of excellence from yourself. There is nothing quite like regret, so make sure that when you look back on your life, you don't have regrets about anything.
And always remember these lines "Stick to the fight when you are hardest hit, it's when things go wrong that you must not quit."
---
Get in touch with Ashirbad Nayak-