Ashok Kumar did a Diploma in Law and an LL.M. from the University of Sydney which enabled him to be admitted as an Australian Legal Practitioner in 1998. He also holds CA qualifications and is a member of the Institute of Chartered Accountant both Australia & New Zealand. He enrolled as Barrister at NSW Bar since 2001 and is heavily involved in litigation matters. In the initial days of his career he was attached as paralegal to Dr Ajit Swaran now District Court judge in Auckland, NZ.
Mr. Kumar has been involved in many leading matters in Australia and New Zealand which have been published in professional journals and also overseas. He regularly appears in migration judicial review and appellate cases.
In this interview, he gives us great insights to:
The jurisdictional differences between Australia, New Zealand and India
How has the change in technology impacted legal research?
Can a candidate with Diploma in Law and an LL.M. from the University of Sydney practice in India and England?
His message to the young lawyers.
When did you start your practice? How do you recall the first year as a legal professional?
Before I commenced work in the legal field I was employed in the accountancy field. In my last role, accountancy / legal matters overlapped.
In my preliminary foray into law, I was attached as paralegal to Dr Ajit Swaran Singh of Auckland, New Zealand to complete my required training to be admitted in New South Wales, Australia. Dr Singh was appointed District Court judge in 2002 and currently sits in Auckland.
I commenced work as a paralegal in July 1998. I was admitted as a lawyer of the Supreme Court of NSW, Australia in October 1998 and in New Zealand in November 1998. My admission in New Zealand entitled me to commence practice as a barrister. I continued to work with Dr Singh through to about February 1999. A commercial Law firm that we were doing work in those days approached me to join them as a solicitor. I found work as a solicitor boring and returned to independent bar in Auckland in 2000.
As a barrister with Dr. Singh who at that time moved to practice in wide range of criminal matters including a murder case although Dr Singh is Fiji's former Deputy Solicitor-General and Acting Solicitor-General. He had left Simpson Grierson, a pre-eminent commercial law firm in Auckland as solicitor and joined as partner of a boutique law firm (McAlister Mazengarb) which he left before commencing as a barrister. I was a junior running around doing research and ensuring that the files were in order. We discussed case theories of the case we were tackling. Not only I learnt how to strategize and run law cases but also instilled discipline and also reminded of the professional ethics as a barrister. Having learnt the Law in Law school this job put me at the coalface of the application of the Law to actual cases. He was doing interesting cases including a murder case; working on murder case with him at the start of my career was very interesting.
I returned to Sydney to focus on bigger litigation jurisdiction in 2001.
What would be your advice to young lawyers who are just starting out?
I came to the Bar having worked in accounting / finance / management with a chartered accountancy background.
I started out as a barrister with very good but short experience as a solicitor branch of the profession.
I was an outsider at the Bar for many reasons. Many come to the Bar having worked in litigation area as a solicitor. They have many contacts that would provide them with work. In my days there were only few Indian barristers at NSW Bar. In that sense too I was an outsider. These days there are many more Indians at the Bar.
My advice to people starting out is that Bar is not for the faint hearted. You have to be passionate about some area of Law. If you have interest in Law and its development you would do well.
One of the most important qualities in my view is patience and perseverance. You might lose a case because of are too junior to a more senior lawyer (advocate in India). The loss should not be a deterrent. With time one will succeed but tenacity is required. Believe in yourself but remain humble.
Always seek mentors whether it be Law School colleagues. In NSW we freely guide people who came to bar much later than us. If I am in complicated case I would ask other people in my chambers or friends at the Bar who practise in that particular area of law whether my approach is correct. Never be afraid to ask questions. Some would not help but many would.
How has technology changed over the years in your experience?
I believe that the technology has changed the practise of Law in many ways but in particular one can practically access Laws of other countries in an area there may be no case Law as to how court would apply particular provisions. Australian and New Zealand lawyers are able to research how a particular provision of similar legislation has been interpreted in each other's jurisdiction. English Law too is available online. These days even less developed countries have started putting the legislation and case Law online. In my view this has given power to practitioners.
Law firms have harnessed the availability of legal talents such as countries like India and a lot of back end work is now being outsourced. Technology has also enabled the practitioners to work from home. A lot of barristers, both junior and senior are able to do a lot of work from home whereas as in old days hard copy of loose leaf would be in the chambers together with bulky files had to be carted. A lot of briefs these days are sent online. It has definitely helped barristers with young family work from home. Legal research has become much easier. With smart phones and the like there is better connectivity.
By using the technology I certainly have limited my travel to chambers.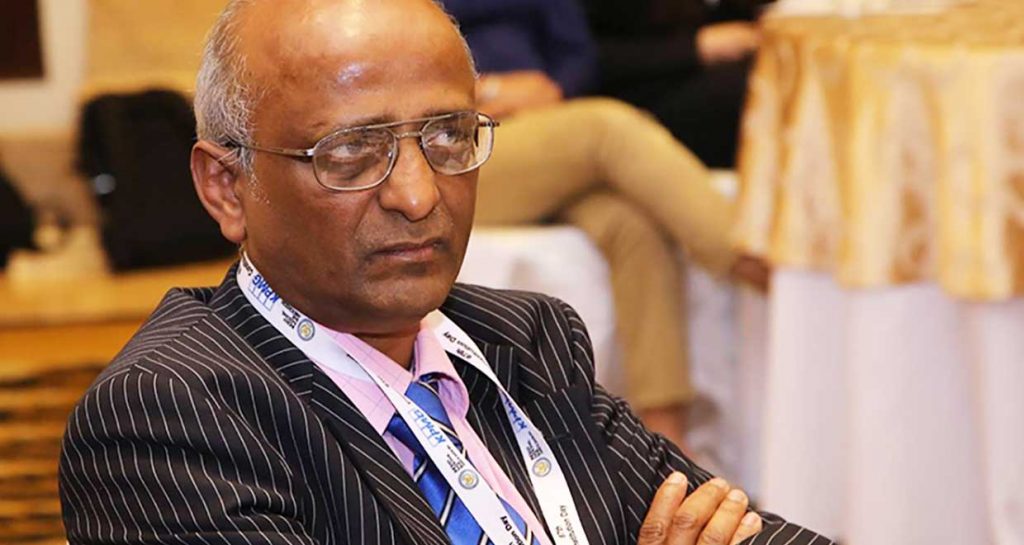 At what stage did you decide to go for an LL.M. in Tax and Corporate Law? In hindsight, how would you say it impacted your career?
I also hold CA qualification having worked amongst others with CA firms. As I was completing my undergraduate Law course I decided that Master of Laws would complement the qualifications and experience I already had in both in chartered accountancy practices and in commerce. I commenced my Masters before admission as a lawyer in Australia and New Zealand.
So starting out it was completely my thought but I did know a few law students who were already studying in the LLM program at University of Sydney and certainly they encouraged it.
I believe that Master of Laws degree has definitely impacted my career. Some firms particularly a lot of Asian law firms' value strong academic skills. My relationship with these law firms in Australia and New Zealand has started because of this.
Sydney Law School where I did my LLM is regarded as most prestigious Law school in Australia probably has assisted.
What are the primary jurisdictional differences you have found in your practices in Australia, New Zealand and India?
One thing that is common between Australian / New Zealand and Indian legal system is that all these jurisdictions being former UK colonies have inherited the British Common Law system. Many old imperial Laws still have application today.
Many factors play out the differences in Laws of Australian / New Zealand to that of India. The primary differences are the first two are western countries. India has different norms and customs. The Indian Laws therefore reflect those differences. So much could be written but here I can only refer to the big picture of the differences in Laws of these States.
Both countries, there have been much litigation surrounding the Constitution. My area of practice has certainly meant that we have challenged legal provisions and whether laws are valid. Both countries have robust judicial review procedures to challenge the validity of the decisions of administrators as well as the judges as well as the appellate mechanism although there are increasing attempts to curtail these rights. The cases like Bangalore Water Supply v R Ranjappa 1978 AIR 548; 1978 SCR (3) 2018; (1978) 2 SCR 213 at 215 where India's own character was defined.
Owing to the differences the laws have been enacted to accommodate the particular society. There is enactment in India such as anti-dowry laws that is not existent in Australia. laws to assist Dalits have been enacted to deal with particular situation in India.
From time to time Australian superior courts, although not that often, have considered and applied laws as interpreted by Supreme Court of India (leading case like Bropho v Western Australia; Tasmanian Dam case).
Often solicitors call us in respect Indian clients call us in matters where the implications of laws of both jurisdictions (such as in Family Law cases / dowry cases / property cases) so these complexities. The differences in laws create difficulties.  Even solicitors from larger Law firms have been intrigued and have called for assistance.
I am aware that Indian lawyers immigrating from India have done well as solicitors. I am not aware of any Indian advocate who has joined the Bar in my time. Very recently some may have joined but I am not aware of any myself. I believe most are local graduates.
As a Barrister in Australia and New Zealand, how would you compare the Bar exam in those jurisdictions with the one in India?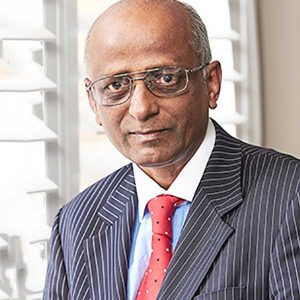 The first point to becoming a lawyer is to complete LLB or equivalent course recognized by Legal Practitioners Admission Board (in case of NSW). The second phase is to then attend Practical Legal Training course which can be done online or by attending approved institutions (such as College of Law) and obtain pre-admission experience of 3 months. I understand that Bar Council exams in India are done at about this point. At this point the candidates become entitled to be "Australian legal practitioners" and can obtain practising certificate as solicitors (issued by NSW Law Society or other law societies (issued by NSW Law Society or other law societies in the relevant jurisdictions). There are no further requirements to be Solicitors.
The barrister branch of the profession imposes additional requirements on solicitors. The starting point is to enrol in bar exam papers in Legal Ethics; Practice and Procedure; and Evidence with pass mark of at least 75%. Then follows intensive Bar Practise course which runs for 4 – 5 weeks (all these detailed requirements could be found on the NSW Bar Association's website). There are more hands on practical type training.
I believe that in India the practice as advocate in the superior court is by level of experience. Barristers undergo training as Court advocates. I am not able to comment about Indian Bar exams as I am not aware what is tested and understand that there are no exams to be court advocate in India.
You have been a part of the Legal Aid Committee and Equal Opportunities Committee of the NSW Bar Association. How is your experience being a member of the same?
It is indeed been a great honour to be included in the above Committees. Just because one gets appointed to these committees does not mean one is there for prestige. Many hours of our time has been devoted to doing many things that was required to be done. These Committees I have been part of and have been instrumental in bringing considerable changes and actively putting the members' views on many issues.
Our Committees played big role in the introduction of Best Practice Guidelines; work on various briefing policies; child care; fund raising for important causes and of course issues affecting legal practitioners.
The Committee work has been immensely satisfying. As team members we have achieved many things. Of course, friendships have also been forged. Some of the committee members have moved on to become judges or given other statutory appointments.
There have been frustrating moments when members do not pull their weight or failed to turned up at sub-committee meetings.
Please tell us a bit about your primary practice areas.
(Barrister Kumar has worked with various commercial Law firms in New Zealand and Australia.)
I have only worked for one commercial firm in Auckland. The primary area in that firm was property; commercial matters and some general work. Litigation tasks were also assigned. The primary tasks such as preparing submissions fell on me although the principal may often himself argue the case or run the trial.
Apart from litigation we did considerable transactional work and I prepared the written opinions for the client. Returning to the Bar from that law firm I have been constantly engaged in running trial matters as well as appellate matters.
My current practice areas are appellate, commercial, tax, property / leases, family law, administrative law and constitutional law. I have also done considerable work criminal law field. My work is mostly in superior Courts including the apex court (High Court of Australia) often in the original jurisdiction as well as special leave matters. I also appear often in NSW appeal courts.
You have had considerable work experience in top accounting firms. How did you find the work there as compared to the Law firms you worked at?
As an accountant I have top roles in companies as well as chartered accountancy firms. I worked for Touche Ross in those days. The firm I worked for now has been restructured as PwC. Some of the partners from my days remain as consultants or partners.
One of the things about being a barrister is that you are in independent practice and on your own even administrative aspects are handled by chamber staff. As an accountant you can call upon other staff to assist. Even in the circumstances something urgent needs to be done the deadline is not fixed like that of the counsel. We get briefed in matters only because of our specialist skills. Whilst researchers can help the case would be ultimately be argued by the barrister. A barrister has to work under great pressure. The Court orders cannot just be ignored.
Although I have done interesting accounting work, there is always challenge as a barrister. The solicitors who instruct often cannot figure the issues themselves and that is why the matter is briefed as it involves challenging application of Law
With a Diploma in Law and an LL.M. from the University of Sydney, can you practice Law in India and in England?
I qualified in Australia and have also been admitted in New Zealand. I have not really explored the possibility of joining the Bar in India. I understand that Indian PIOs (Persons of Indian Origin) have some relaxation of rules to be admitted as advocates.
Again as for admission in the UK, I have really not explored the topic as I have not considered moving there. After accumulation of about 2 decades of experience I do not believe that I would have any problem getting the experience recognised or being admitted. There are some transfer tests for solicitors. Upon passing the transfer test Australian solicitors get admitted in that jurisdiction. Some barristers practice in both jurisdictions (UK and Australia). There may not be additional requirements for Australian barristers to practise in UK but I cannot be sure.
What would be your message to young people who aspire to contribute to the legal fraternity?
My primary experience has been in litigation so far as my legal experience goes. The Bar is only small part of the legal industry. The majority of lawyers in NSW and NZ are solicitors.
The law school only teaches you the basics of the law. As I mentioned above, you need to go beyond and read areas of Law that interest you. Reading generally is also recommended as it would broaden your understanding. Sometimes widely read lawyers have that skill to express themselves well in court.
Otherwise just be yourself.