Interviews
ATUL JUVLE, GENERAL COUNSEL AT SCHINDLER INDIA PVT. LTD, ON CHOOSING A CAREER IN LAW, WORKING AS A GENERAL COUNSEL AND HIS ADVICE TO LAW STUDENTS & LAWYERS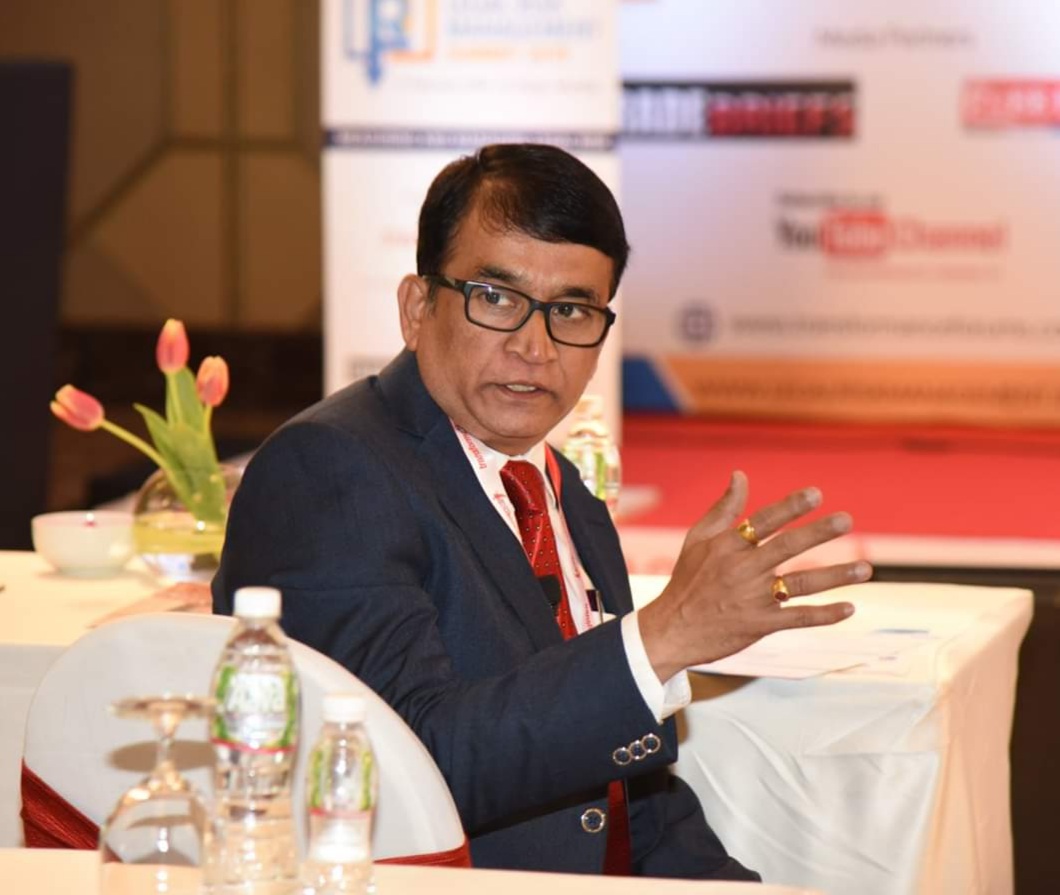 This interview has been published by Maaz Akhtar Hashmi and The SuperLawyer Team.
---
You completed your master's in finance from the University of Mumbai and went on to pursue an LLB from the same institution. What prompted you to choose law as a career?
It was a result of push and pull – my inherent abilities and passion to work on complex issues prompted me towards the legal sector. Legal matters carry different facts/backgrounds, which makes it challenging to find the solutions we wish. During the 80s, the economy was static and not dynamic as today, so the comparatively opportunities were less in other sectors. IPO boom in the decade of 1990 and my basic qualifications Law with CS, worked well for me to taste entry-level success quickly. I can never forget those days when I was used to getting at least 2/3 interview calls in a month.
While pursuing your M. Com and LLB from Mumbai University, you were employed as an Executive with a premier public sector bank, the Bank of India. How did you balance work and academics?
If you wish, you can find time and a way to balance anything. My willingness to work for extended hours, coupled with my attitude to never deny any kind of professional work, gave me enough elbow to keep going on both fronts. I kept working the extra mile regularly with honouring commitments that genuinely kept me in the good books of my superiors and also the customers of the Bank of India. I take the liberty to thank all my bosses and colleagues at the Bank of India, who encouraged and supported me in that growth struggle.
It is known to very few people that you have fought tough health battles growing up, can you share with our readers how you overcame these personal challenges?
It was a bad phase of three years of my early life. It started when I was in the seventh standard. I was a victim of ill-medical treatment. Everyone, including my father, lost hope of my recovery.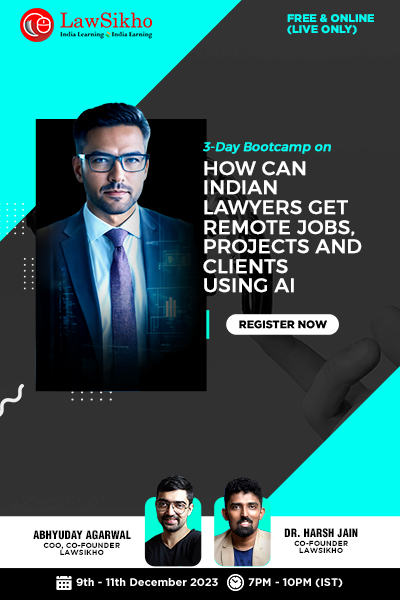 However, with the strong moral support of my mother and late Dr. Phadke, I could survive and bounce back. My grades during those periods were below good, though I ensured passing every year. This recovery made me internally strong and never-loosing-hope personally.
You studied at the Institute of Company Secretaries of India (ICSI) post-college and became a Company Secretary. Could you tell us about your experience and why you chose to become a CS?
Everyone dreams of reaching the TOP. CS is one of those toughest but shortest routes, which allows you to attend Board Meetings with Directors. Though I was a qualified banker, the lesser opportunities forced me to think out of the box. All this led to my joining and completing my CS Degree. Though I completed CS, I had to work initially on financial work more than CS. The habit of long working hours, with a helping attitude, enabled me to finetune and convert my fortunes as General Counsel & Compliance professional. I must agree that the CS degree helped me catch my missing bus of destination to Top, which I missed during my twenties.
You started working with one of the biggest conglomerates of India (TATA) International Limited as a Divisional Manager in their legal team. How did your training in law and finance help you during your stay at the company?
Working with TATA introduced me to pan-India legal working and also globally accepted ethics standards. My professional experience expanded geographically to cover pan India and south Asia. I thoroughly learned universally accepted governance and ethics during that period.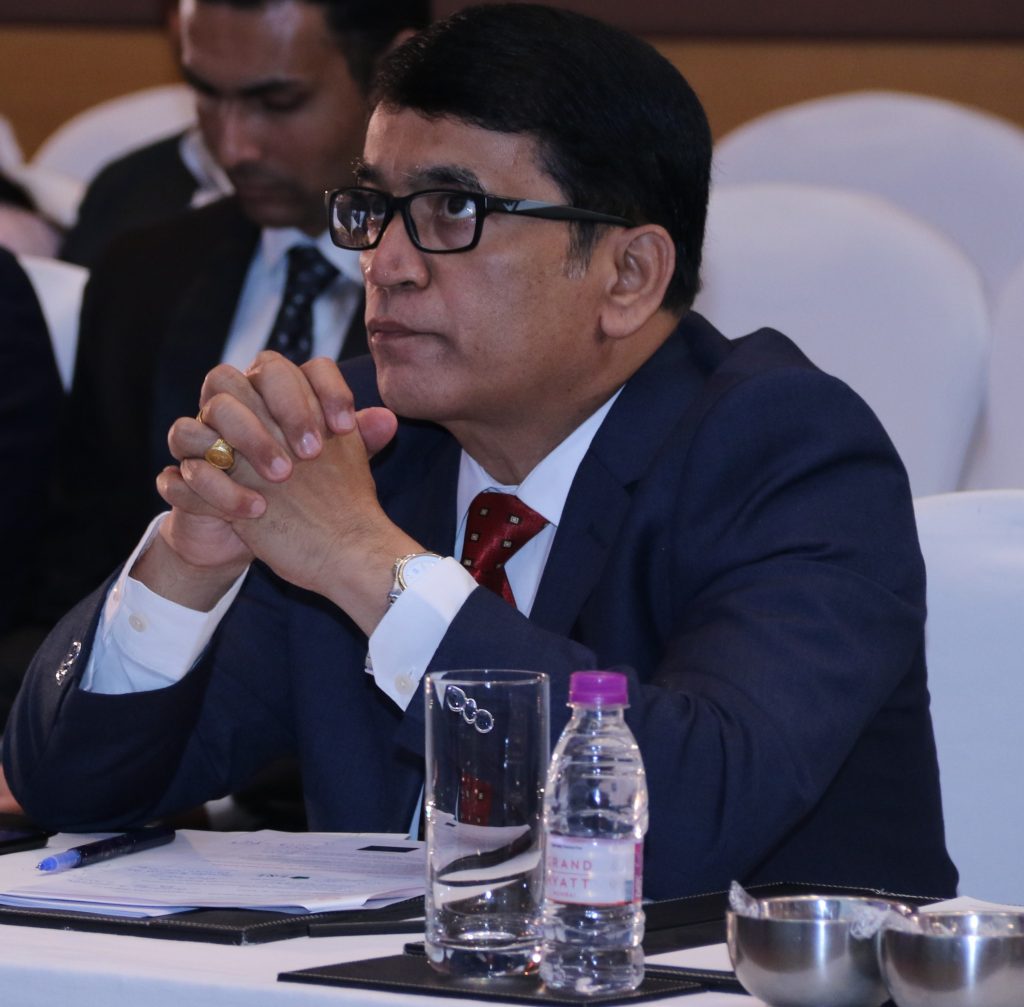 You successfully completed two joint venture – what was your learning experience with the same?
While leading the M&A function, I was able to optimize my commercial and financial knowledge. I could improve my people handling / negotiation skills. Active responsibility and involvement in both the joint ventures from concept to closure enabled me to acquire people management and negotiations skills, besides honing legal aspects in M&A.
You went on to work at a Private Life Insurance company, where you were the Vice President for Legal and Compliance. Could you tell our readers the charter of legal duties associated with an insurance company?
Insurance and banking companies are highly regulated companies. I had an exciting experience of interpreting and adjusting the compliance system with the changes. Just to explain to you the compliance dynamism, during the year 2010-11, there were more than 60 circulars, which effected changes in compliance provisions related to Insurance companies. I was able to manage the responsibilities only with the help & support of a capable and work-hungry team.
You have also worked as Legal Head for Agro-base company. How was that decision to switch from insurance to an agribusiness company rewarding on a personal as well as the professional front?
On the professional front, I moved on to another highly regulated industry under food safety-FSSAI regulations and metrology provisions. But the major difference between the two regulations was the penalties for violations, majorly imprisonment and financial penalties. So, compliance becomes more serious compared to insurance. I learned to implement system-based compliance for a majorly unorganised sector.
The experience was rewarding on a professional front, as was able to change the perception of the legal department and build a dynamic legal team.
You moved to Schindler India Pvt Ltd., serving as the General Counsel for India and South Asia. Could you explain what kind of work a General Counsel entail? Can you walk our readers through a typical workday?
Overall compliance of all the applicable laws to business, factory, CRD & overseas distributors. Legal- advisory, litigations- filing/defending. Code of Conduct- training, audits, investigation. Company secretarial compliances.
A typical workday begins with refreshing with legal updates for the first half an hour and then moving on with the tasks identified for the day. Normally the number of identified tasks doesn't go beyond three. It doesn't mean that every day, I will always have three tasks.
Sometimes it can be one also. But such buffer time is used to work on long-term projects and review three-year horizons to keep the legal department future-ready. The other part of a typical day is catching up with the scheduled digital meetings on open tasks or business operations requests. Before the end of the day, the stock is taken on pending activities, new tasks and the calendar for the week's balance is appropriately amended.
You have been enlisted as Top General Counsel (GC) in the Forbes Legal Power List of 2020 and ranked in the Top 100 GCs-2020 list published by Business World Legal. What value do these titles hold on the personal and professional front? Are these a parameter of success or a checkpoint?
Recognition is fuel to success, but before that, it also acts as a checkpoint. When one goes through the questions for nomination, he/she understands – are we performing with Industry standards or not. So, the process acts as a checkpoint as well as an eye-opener. I started filling and dreaming of recognition for the last decade, but the first success I got after failing for 5 years. During the intermittent time, I kept on introspecting, improving, and raising the bar of my professional achievements before making myself self-deserving for recognition. This process automatically tremendously improved my performance in my company internal responsibilities. Benchmarking with the industry always gives a bigger idea of improvements. These titles create legacy value on the personal as well as professional front.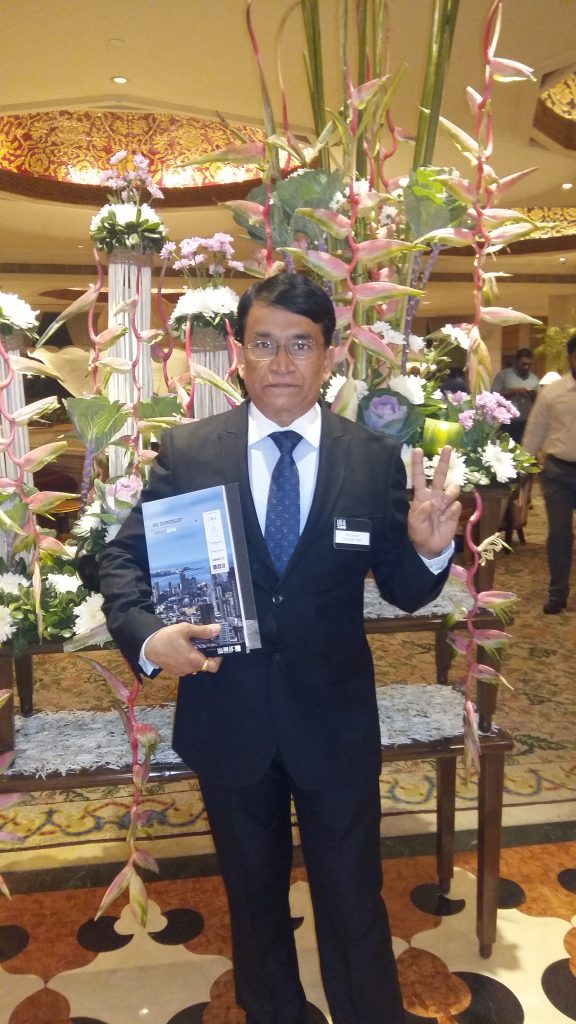 Your team has been named as one of the Top 100 performing teams by Legal-500 UK. How do you endorse the idea of creating a strong culture of teamwork?
Promotion is possible in two ways- one way is you perform, and the other way is your team performs. When both the ways work together seamlessly, one can achieve spectacular performance. It's an amazing journey of the last seven years with Schindler India, building a strong, dynamic team, where each player has its own specialities, but he/she is an all-round performer. Transparency, trust and a win-win attitude are three important requirements to build a team. Transparency includes personal discussions, understanding each other's expectations, receiving and giving feedback, creating synergies and, most important, keeping commitments. All this leads to the creation of the trust. Win-Win attitude building is slightly difficult, as each one competes with growing, but creating a synergy of individual aspirations makes it easier.
What are your views on the prospects of the legal industry in the coming decade? Will the face of the legal sector undergo a drastic change, keeping in view the challenges entailed by the pandemic?
Let me start by thanking the pandemic for pushing the legal industry into digital mode. The changes planned over 5-8 years were brought to the desk in April-May 2020.
Prospects for the legal & compliance industry has tremendous potential for the next two decades, as India is poised to grow to 3rd or 2nd level in world GDP countries. This also means the country's journey towards reaching the destination of developed countries. Legal is required to start, close and also for running business smoothly. All this sounds very well for the legal & compliance industry.
The legal industry's future will gradually see 60/70 % of activities done online through machine learning or artificial intelligence. The compliance system has already moved online, and now it's a turn of legal. With the courts becoming comfortable working on the digital platform, the day is not far when the majority (if not all) litigation activities, including all types of ADRs, will move to the digital platform. Eventually, majority litigation is expected to move to objective arguments & resolution. Efficiency and efficacy of working will improve multifold. The speed and accuracy of artificial intelligence are amazing. Depending on cost-benefit analysis, I feel there may be two classes- big set-ups will have their systems in-house, and small & medium set-ups may use external service providers. Large legal departments will need to have one tech-savvy counsel.
Lastly, how do you take time out for your hobbies and family with multiple responsibilities under your belt? What would be your advice for young law students and lawyers?
I am a strong believer & follower of Stephen Covey- 7 Habits of Highly Successful People. I always plan my professional schedule considering 5 days a week, with 3 major tasks per day, which entitles me a bonus of 2 additional days every week. These two days take care of my overrun of the project in the first five days, if any and hobbies, work-life balance, and becoming ready with full energy for next week. My hobbies include spending time with family, watching movies every week, which keeps me updated with the social environment and also more motivated in life sometimes, new learnings – the habit of at least one certification a year, karaoke singing, Zumba, walking etc.
To young lawyers & colleagues, I can only share what worked well for me. Planning 5 days a week with 3 major tasks per day helped me a lot in clocking success on professional as well as personal fronts. Planning and staying committed to the plan is rule no.1. The most important aspect of life we always keep in the backseat is taking care of health. I never took sick leave after my childhood three years long health-episode. That doesn't mean I don't fall sick, but I take of it at first level and don't delay or neglect it. Health is person-specific, so one must monitor himself/herself and take care proactively before the doctor prescribes it. If one is not fit, the value of all other qualities normally fades. All successful professionals are student life long, so one should keep learning, relearning, and upskilling to remain relevant in current times and keep oneself future-ready. I learned from my female teammate, who said one should celebrate a birthday only if he/she has learned or achieved something new. I follow this regularly.
---
Get in touch with: