Ayush Sharma graduated from NLUJ in 2006. He started his career in 2006 as legal associate in a KPO Quislex Legal Services Pvt Ltd., Hyderabad where  worked on technology agreements.  After a few months in Hyderabad, he moved to IPR Litigation Division of LakshmiKumaran & Sridharan where he worked on Intellectual Property litigation (primarily Patent Litigation) at various High Courts, IPR Tribunals and Supreme Court. He subsequently decided to pursue independent practice. He is currently Advocate-on-Record under the Supreme Court and a registered Patent and Trademark Agent.
In this interview we speak to him about:
Being a fifth generation lawyer
His expertise in Trademark and Patent Law
Starting independent practice
How would you like to introduce yourself to our readers?
I am an independent litigator, patent agent and Advocate on Record. I have been practising law for more than a decade (class of 2006 of NLUJ), specializing in intellectual property and civil litigation.
What motivated you to pursue law?
Though neither of my parents are lawyers, I come from a family of lawyers. Growing up, whenever I visited my grandfather's and uncle's chambers, I was extremely fascinated by the law books in there and always wanted to have my own chamber and library of books there. Of course, at the time I did not know how much hard work it would take to reach there.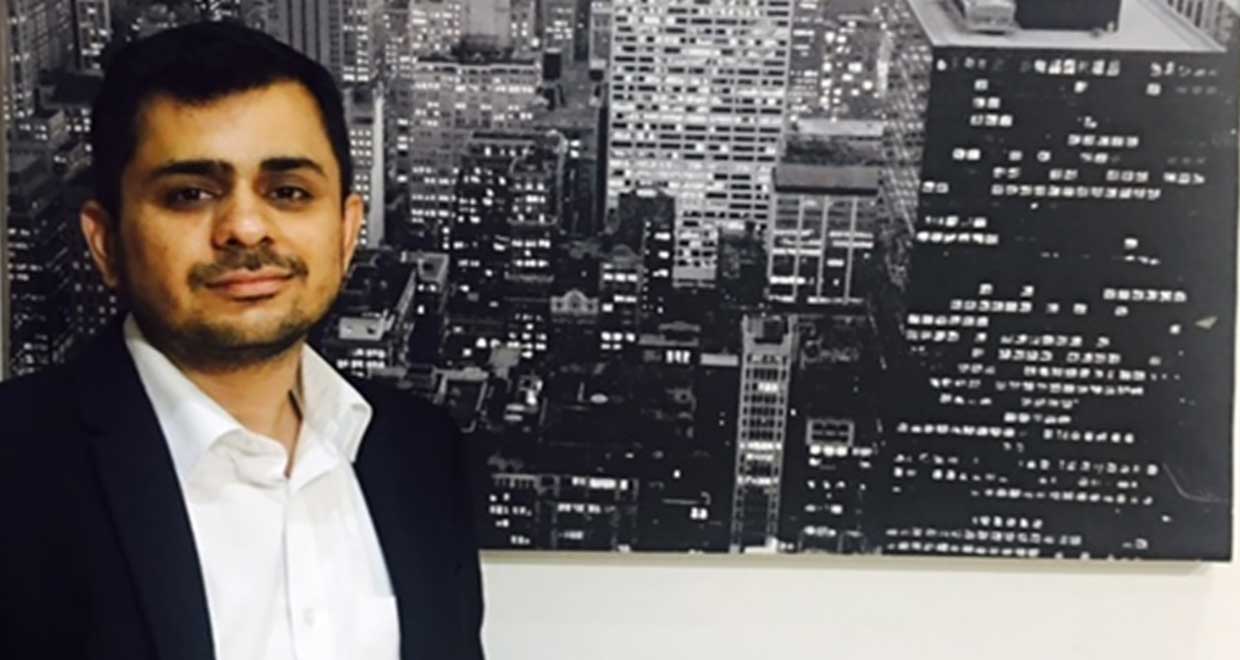 Give us a brief overview of your life at NLUJ.
Five years at NLUJ were some of the best years of my life. I not only found lifelong friends but also learnt so much from the teachers therein. I would specially want to thank Prof. N. L. Mitra and Mr. Sanjay Pandey for being guiding lights during my time at NLUJ. Everyone in the legal circle knows our first Vice chancellor Prof. N. L. Mitra and what a visionary he is. It was he who saw the future of IPR law in India and wanted NLUJ to produce best patent lawyers in the country. Back in 2004, at NLUJ, we were taught patent drafting by two US Patent Attorneys, which in my opinion was very progressive and way ahead of the time. I still remember discussing Prof. Mitra's vision (regarding patent law) during internships with students from other law schools and they would not take it, but I am really grateful to him and his vision that if it wasn't for him I would not have been a patent lawyer.
Well, I cannot really comment on other universities as I have only studied at NLUJ. However, I have worked with some brilliant lawyers who did not go to NLUs. Therefore, I feel its more about a person, their hard work and zeal than the law school they attend. Having said that, the NLU tag really helps in getting better internships and may be the first break in profession but then you are on your own and only your hard work coupled with luck can make you reach where every law students hopes to reach.
What are the subjects that you took particular interest in, during your law school days?
Since I studied science subjects in schools, they drove me towards picking up B.Sc.LLB (Hons) at NLUJ. Once I started studying B.Sc. subjects, I developed interest in patent law because that's where I could combine science with law. That is what drove me to pursue a in the IPR department of LakshiKumaran & Sridharan and wrote the exam to become a patent agent. Thereafter, I did multiple patent litigations as part of the LKS team which contributed immensely to my learning and gave me confidence and courage to start my independent practice.
In your opinion, what are the law school centric activities that you would recommend as necessary experiences for every law student?
In my opinion, one must participate in all the opportunities that are present at the law school because everything shapes up the professional you finally become. By participation in moot courts and writing papers one can really hone their research skills which come in handy when one starts practicing. Surprisingly, I still remember most of the key legal points I researched for my class projects and otherwise and they come in handy at times to know what direction to take in a matter.
What are your areas of specialisation in law? 
I specialize in patent and trademark litigation, along with that I do fair bit of civil litigation and IPR prosecution. My decision was based on my interest in the niche practice area and having a background in science.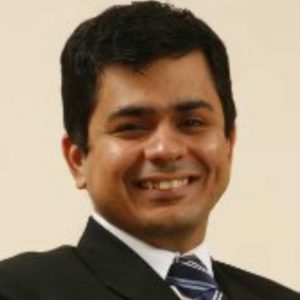 Where does this passion for IP law stem from?
As I mentioned that I was interested in both science and law, and IP law particularly patents was an opportunity to combine both my interests.
What internships would you recommend to a student who also aspires to pursue studies in IPR?
One must aim to intern with a law firm/ individual that does fair bit of both litigation and prosecution work so that one can get a fair idea of the kind of work it will entail if one decides to pick it up as a subject. One should also work with the legal department of a corporate which has a good IP Portfolio because this will give you a perspective about in-house counsels and the business problems they deal with everyday. My internship at Cadila healthcare (Zydus) gave me a wonderful opportunity to understand the problems from the perspective of in-house counsel as what they need from law firms/lawyers. If you are able to think the issues from the perspective of in-house counsel you are well equipped to solve the issues in better way.      
How were the first few years after your graduation? 
It's a myth that law school teaches you everything about law and legal practice and prepares you for the real world; but it does get you accustomed to the long hours and the hard work. Since day one in law school, I used to work hard for mandatory moot courts for each subject, internal projects and practical exams (science subjects), etc. which made me tough enough to work in any circumstances.  
As soon as I joined LKS, I found myself working in two of the most high profile patent contentious matters, but five years in law scohol had prepared me to to work fourteen to sixteen hours on weekdays and even more on Sundays. All one needs is some Maggie and cheese toast for company. During that time, I learned from my partner Mr. Parthasarthy that you need to work smart and work hard at the same time. Each day at LKS was a great learning experience to observe and learn from my superiors about analysing the problems and conceiving their solutions.
LKS gave me lot of responsibilities and freedom where early in my career I got the opportunities to represent clients in various courts and tribunals ranging from district courts to IPAB, and for this I will always be thankful to Mr. LakshmiKumran and Mr.  Parthasarthy.
Are you from a legal background?
Yes. I am from legal background, actually I am the fifth generation lawyer of my family. I have always heard intriguing stories from my grandfather about his grandfather working in Courts of Bharatpur's king. I still remember one of the talks with my grandfather about law and society and that day I decided to be a litigator.   
Legal background always plays a crucial role in taking up litigation as a career because you have a fair idea about the difficulties you would encounter in the field and how to be patient because if you are honest and good with your work it will all be worth the initial pain.
What does it take to bag a job at a Tier-I firm like LKS?
All law firms look for legal acumen, quick thinking and problem solving abilities in the candidate because time is money, after all.     
When did you decide to take up independent practice?
As I mentioned earlier, I always wanted to be a litigator, it was just a matter of time when I decided to jump into the uncharted territory of being an independent litigator. When I took the decision I was very well prepared for the same (at least handling clients and matters), the only thing that was of concern was the finances. It was a tough decision going from a well paying law firm job to not knowing how much work will come my way and how much I will get paid, but I was willing to give it a shot. I would like to thank my wife for being there backing me, every step of the way and today I am glad I made that decision.
Give us a peek into what a regular working day looks like for you now.
Being an independent litigator does not give you the comfort of weekends and time. I start my day at 6:30 AM in the morning revising my notes for courts and working on emails from foreign associates as my team does a lot of IPR prosecution for foreign clients. I suggest all the lawyers to start their day early as I believe that one hour of morning work is equivalent to two hours work in the evening. On a normal Court day, I usually work for fourteen to fifteen hours and around nine to ten hours on weekends, which of course depends on the work.   
What is your message to our readers?
Never doubt yourself even for a second and you will be able to achieve what you aimed for and working smart is as important as working hard.