This interview has been published by Priyanka Karwa and The SuperLawyer Team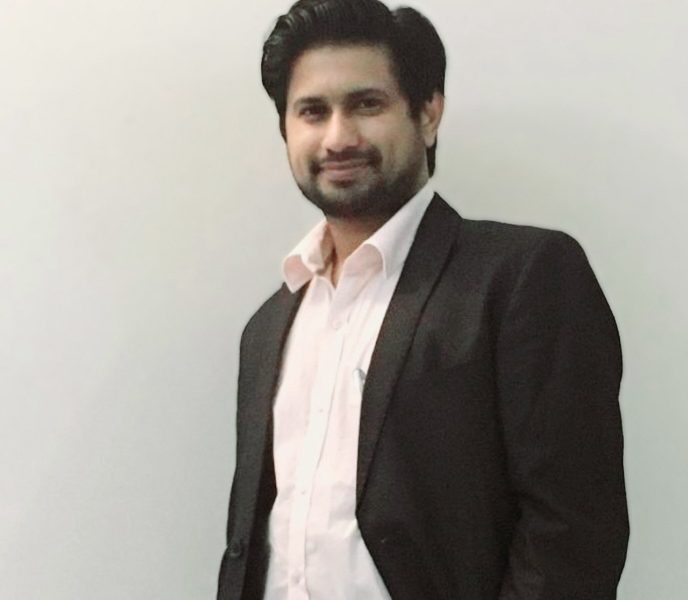 To give this conversation a start, please tell us about the person you thought you would become when you were young.
This is an interesting question! I was heavily influenced by movies and cricket in my childhood, and wished to a become a person who had a huge of fan-following. Obviously that has not happened, but I always try to at least remain popular among my colleagues and juniors by treating them well and with respect.
Since you are a first generation lawyer, please tell us about the  struggles you faced during your initial years.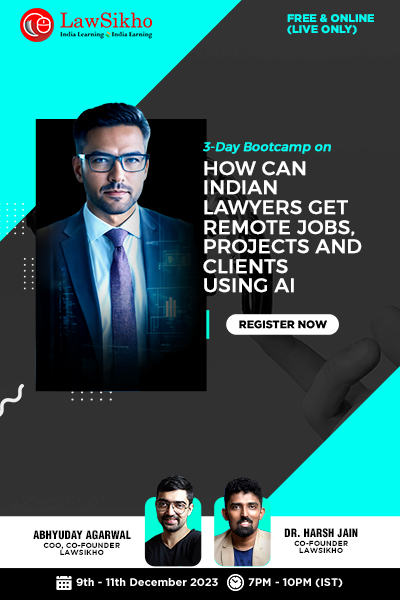 I was fortunate to get a placement at a law Firm through my college's placement programme. So, thankfully, I did not struggle in finding a good firm/office to start my career, which many first generation Lawyers face. My struggle in the initial years of my career was limited to adjusting in Delhi, dealing with homesickness and surviving within the salary I was receiving. However, as I progressed in my career, I realized that first generation Lawyers have to face some challenges that are usually not faced by someone who already has a legal background. The most obvious challenge I faced was to make my own Clients and get good work. However, over the period of years, I managed to carve out a place for myself in the Industry. I focussed a lot on giving practical and effective advise to Clients and expanding my circle. Slowly, my hard work paid off and my Clients started trusting me with matters involving high stakes. Friends from my school and college also helped and supported me a lot in this process. My journey made me realize that while it takes a little extra hard-work, it is not impossible to carve out a place for yourself even if you don't have a legacy.
What it takes to become a partner of a law firm and that too one of the youngest people? 
A lot of hard-work, guidance and some luck!
In my limited experience so far as a litigating Lawyer, I have realized that there is no short cut to success. My journey comprises of several all-nighters, working weekends, cancelled holiday plans, early morning preparations for hearings and what not. It has been a hard but an extremely enjoyable and fulfilling experience for me at the same time.
However, hard work is not the only ingredient in the recipe of success. One needs the right guidance at the right time. I was very lucky in this regard as I got very good mentors and seniors in the early phase of my career who guided and helped me immensely in developing my skills as a lawyer. The qualities and work ethics I learnt from my seniors have helped me immensely in reaching where I am today.
Please elaborate on your role as a Partner Litigation and Head- Agrochemical practice.
Some people may be surprized to note that the Global Agro-chemical Industry is worth about 220 Billion USD. The Indian Agro-chemical Industry is itself worth more than 6 billion USD. The agro-chemical Industry is already one of the largest industries in terms of turnover and is rapidly expanding owing to new innovations in the field of crop protection. Ironically, while the industry is growing substantially, it is also one the most heavily regulated industry in the world owing to the inherent nature of pesticides. These unique aspects of the Industry give rise to several complex legal issues that require not only a deep knowledge and understanding of the laws and regulations around agro-chemicals but also a substantial understanding of Chemistry.
I take great pride in stating that I am one of the very few Lawyers in the Country who specialize in the field of Law relating to Agro-chemical, Seeds & Fertilizers. In my current role at my Firm, I am advising and representing leading Agro-chemicals, Seeds & Fertilizer Companies of the world. I am also representing some of the largest Agro-chemical Industry Associations (having membership of more than 300 companies) before various Courts across the Country.
Apart from heading the Agro-chemical practice, I am also handling several key litigations relating to Sports & Gaming Laws, Infrastructure Laws, Insolvency Laws, Arbitrations, Contractual Disputes etc.
How do you spend a day off? 
My off days are usually spent playing cricket or binge watching a good series with my family. Since me and my wife love travelling, in long weekends or during Court vacations, we try to take a few days off for a vacation to rejuvenate and unwind ourselves.
Lastly, please provide us  with your valuable piece of advice to the first generation lawyers who are struggling in their initial years.
Being a first generation lawyer is definitely challenging and these challenges may sometimes dishearten even the strongest of people. So it is extremely important for first generation lawyers to be patient and positive in their outlook. One must understand that for the Client, only good work and results matter and if a Lawyer can give them results, they do not care whether you are a first generation Lawyer or have a legacy. If the Client is impressed with his Lawyer, he will not only come back with more work but also recommend him to others. Even in my case, I have received so much work from new Clients merely based on recommendations from my existing Clients. So, the focus must be on delivering results and gaining the trust of Clients. One must keep in mind that the road to success may be a bit longer for a first generation Lawyer but it is never closed!
Get in touch with Ashish Kothari-