Bhagavath Krishnan is a 2013 graduate of KIIT Law School. During the course of his education, he interned with several reputed firms including Wadia Ghandy & Co., AZB Partners, Kocchar and Co., Vichar Partners, Iyer and Thomas, Blue Cross and APSHRC. Immediately after graduation he joined the litigation team at HSB Partners as an associate.
In this Interview Mr. Bhagavath talks to us about:
His time at law school
How he chose his various internships
How to climb the ranks in a litigation firm
Working as an associate of a litigation team
How would you like to introduce yourself to the legal fraternity?
A small time, happy-go-lucky Vakil with big dreams.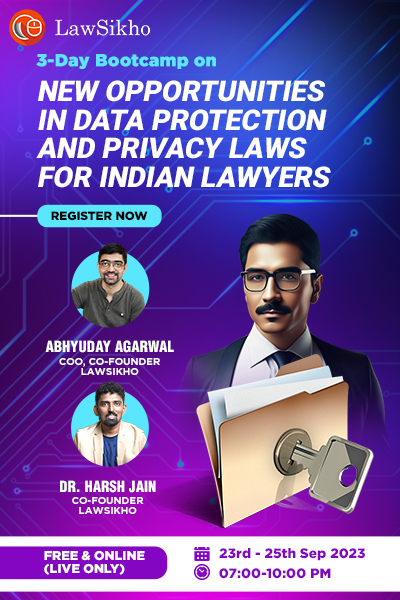 Why did you decide to choose law as a career? Is there anyone in your family who motivated you to opt law?
My father was a lawyer. He doesn't practice now, though.
So, when I was a kid, I would hang out at his office after school and would act as if I am the senior there. My morning chore was to check the cause list for him and underline wherever his name appeared. I would take his books and mark as if I am correcting an exam paper and sometimes I would just sleep on his lap when he is in the middle of a meeting.
Naturally, when I had the option to choose a career, I wanted to do what my dad did for a living. He didn't like my choice of profession though. But I want to be better than my father in his own game. That is why I chose law.
How was your life at KIIT School of Law? Did you find that your law school education prepared you for your current life?
Oh yes! Life at KIIT was the best I could ask for. I was part of a very lucky batch which was privy to some fantastic professors. I still remember how Prof. Ajjappa taught us how to write a citation! Constitution classes by Mr. Mustafa with his Urdu couplets (with translations from my friends) are unforgettable. I believe when you are in classes where such stalwarts are teaching, your tool-kit is in place.
But I think more than the classes, the people I met changed the way I think. There were students from all over the country. From the interactions [academic – 10% or otherwise – 120% (brilliant math!)] with them, I understood that a lawyer's best tool is to gauge what the other person wants.
How did you choose your internships? Are there any such specific things that one should keep in mind while applying?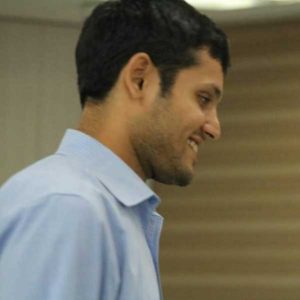 My boss has always told me that one should always have an end-game. My idea was very simple. I always knew I would be practicing in Chennai. I had to muscle all the contacts I could. So I made sure I did most of my internships in Chennai.
I was very lucky to meet so many lawyers (including my current boss) who guided me. I am grateful to all those who gave me work when I stood near their cabin/cubicle asking "Sir/ Madam, is there anything I may work on?".
How would you advice a law student if one has to start on to preparing for a career while in college?
To be frank, I am not the best person to advice someone. I think everyone has their own way of working their career out. There is no straight jacket formula. The fun part in this profession is that you can chart your own path. So, one heads-up (not advice!) I would like to give to law students is to be sincere at work. I still churn out wrong drafts, but I am sincere at correcting it and getting it right the second time.
Could you tell us a bit about your internship experiences?
I think I enjoyed my Internships more than the actual classes. All my internships were very interesting. I think I was very lucky that I interned with lawyers who were very patient with me. They taught me how to research, how to draft. Most importantly, I learnt how Madras High Court works.
Like I said earlier, internships are very important and I made the most of all of them.
You had interned in HSB Partners, Chennai in second year of law school. From an intern to associate at HSB Partners, how did it happen? What are the important attributes for a fresher to work on?
I manage to do most of the litigation work because I love doing it. I just happen to work alongside a great team of lawyers who are good colleagues.
My HSB experience cannot be explained in words. My boss, Mr. Srinath Sridevan is someone I admire and look up to. Although there have been many instances where I have wandered off, he has helped me focus. The opportunities that he gave me changed my life.
HSB is a place where you can learn a lot. So as a fresher, you can make the most of it. My colleague advised me in my first year not to restrict myself to one field. He told me that as a fresher, one can work on anything one wants to. Luckily, HSB provided me with all the opportunities I asked for.
Being head of the litigation team, how do you manage the Court schedules and office work? What all methods do you adopt to deal with the clients?
I don't think it is difficult to manage court schedules and office work. I agree that at first, you will be overwhelmed by the situation and the days' work. But one will get used to it after sometime.
With respect to clients, I understand that most of them are anxious and nervous when they come with the brief. So, I found that they appreciate it if you tell them the plan of action and how it is going to be carried out. There is no point fighting with them – after all they came to you because they have a problem. I try not to add myself as a problem.
With these hectic schedule at work, coming to office at the earliest and leaving the office last, how do you balance your work and life?
I appreciate that you have gone through the office register.
Also, the work I am doing now is just half as much as my seniors (at HSB and others) did in their initial years. I just hope I get to do more work. Everything else will fall in place. So, I just give my best.
Are you planning to pursue your higher studies sooner or later?
No. I don't think I can take a break from going to Court. I am used to the Ten-Thirty Tension. So, that's not my cup of tea for now.
What would be your parting advice to our readers?
Heads up. Life as a lawyer is fun. It is best experienced when you are not scared of failure. So go ahead and give it your best.