Bhaven Shah is a Chartered Accountant and has completed his law from Government Law College, Mumbai. He is the Co-Founder of Presolv360, which is India's first homegrown cloud-based dispute management platform capable of preventing litigation, protecting people and businesses from adversities of disputes and resolving them through time-tested dispute resolution mechanisms. Bhaven has previously worked with KPMG in their M&A and tax litigation practice, R. K. Bothra & Co. and Ernst & Young in their tax and assurance practices, respectively. Besides, he has had varied experience before judicial and quasi-judicial authorities including the Supreme Court of India, High Courts of Rajasthan and Bombay, and the erstwhile insolvency boards.
HOW WOULD YOU LIKE TO INTRODUCE YOURSELF TO OUR READERS?
I am no super-lawyer. I am just a super-believer. I believe in our youth and that gives me the drive, I believe in India's growth story and that gives me reason and I believe in the values passed down by our great leaders that gives me confidence that I am at the right place – 'India', at the right time – 'now', and doing the right thing – 'Presolv360'.
PLEASE TELL US WHAT MADE YOU PURSUE LAW?
Law came to me by legacy. My grandfather was the first in the family to come to the land of opportunities and dreams. Since then, Mumbai was the only home known to him and my entire family. Against all odds, he brewed roaring success in the textile industry and this success was compounded by my father. The business expanded but so did complexities. Opportunities increased but so did opportunistic individuals. The economy was growing but values were rapidly eroding. From property-grabbing to non-payment of dues, from trespassing to cheques bouncing, it became a usual occurrence for many of us. Practices and professions became sophisticated, but law and procedures remained unchanged.
Crediting my sweet and sour experiences with litigation and courts, I decided to take the law into my own hands. Scratch that, I decided to take the fate of these disputes in my own hands. The only way to begin that was by pursuing law academically, and so I did. After completing my graduation from H. R. College of Commerce and Economics, Mumbai, I enrolled myself in the Government Law College, Mumbai.
FROM LAW TO ENTREPRENEURSHIP, WHAT MADE YOU TAKE THIS LEAP?
In a heavily-litigated personal matter, a Supreme Court Judge (now retired) said to me in open court "Son, your father started this case and your child will have to conclude it." And these wise words came after 29 years (read 45% of the lifespan of an average Indian) of fighting tooth and nail in Indian courts. The harsh reality is that legal cases in India last a lifetime and have a propensity to wipe out all your resources, and I faced this first hand. I didn't want to suffer in the future, I didn't want others to suffer, ever, and so, it was time that India and her citizens were offered a solution that changed the way they insulated themselves from disputes and litigation. Something that was quick, economical, convenient and effective. With this in mind, Presolv360 was born.
Disputes are inevitable and are inherent to the nature of humans. So, we re-imagined, re-engineered and radically improved the 'approach' to dispute management. In devising this approach, the founding team of Presolv360 tapped into all possible learnings and experiences, be it law, chartered accountancy, insurance, management and of course, encounters with realities of life.
WHAT PROBLEM ARE YOU TRYING TO ADDRESS WITH PRESOLV360?
The traditional dispute resolution mechanisms like courts are plagued with a number of serious problems. Where 19th-century laws still dominate dispute resolution, there is a need to provide 21st-century solutions to uproot these challenges.
Statistically speaking,
Everyday 40,000+ cases are filed due to the absence of dispute prevention mechanisms.
Approximately 67% disputants do not even attempt an alternative before litigating.
80,000 crores p.a. is lost due to court hearings and loss of business. This translates to 0.77% of India's GDP and shockingly, this figure is without accounting for professional fees.
On an average, it takes 13 years for the final disposal of a civil case lodged in an Indian Court.
It is estimated that by the year 2025, there will be 6.19 crore pending cases and at the current rate of filing of new cases against the rate of disposal, it will take 587 years to clear this backlog.
Believe me, these numbers are not an exaggeration. Let me ask the readers to ponder over three simple questions. If the answer to any is 'yes', they will understand the problem we address:
Would you like to enjoy a life free from disputes, litigation, and courts?
Do you want to secure yourself, so nobody drags you to court?
If you have a dispute, would you not like to resolve it quickly, reasonably and efficiently?
DON'T YOU THINK THE GOVERNMENT IS AWARE OF THE PENDENCIES AND IS UNCLOGGING THE OVERBURDENED JUDICIAL SYSTEM?
Undoubtedly. When I first spoke about confidence provided by our leaders, that included our leaders in the profession as well as those in the government. Lok Adalats, infrastructure improvements, E-Court Mission, encouraging ADR, commercial courts, state and national litigation policies, etc. are long strides in the right direction.
While I believe that India is in extremely capable hands, it is also important to understand that, for India to tackle this grave problem, a concerted partnership is required between all stakeholders – potential and existing disputants, governments, judiciary, professionals and facilitators like us. This will ensure that only those matters worthy of the courts' attention and judicial resources will find a place on the docket, while the remaining are dealt with in a systematic, civilized and optimal manner. This way, courts can dispense justice, governments can govern, businesses can flourish, and the citizens can enjoy a stress-free life.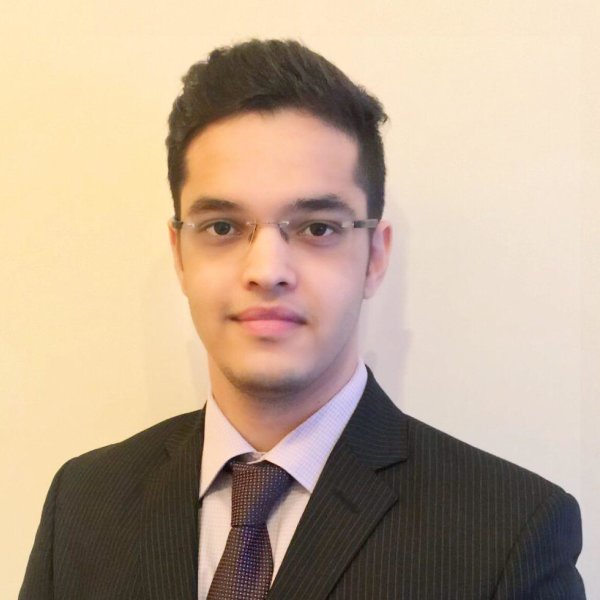 WHAT IS YOUR VALUE PROPOSITION AND WHO IS IT FOR? WHAT IMPACT WILL YOUR SOLUTION HAVE?
Presolv360 is a unique dispute management platform that blends technology, human expertise, and innovation to provide effective dispute prevention solutions, collaborative dispute resolution mechanisms, fast-track and cost-effective alternatives to courts and protection from uncertain outcomes and adversities. This makes Presolv360 the first of its kind across the globe!
Our services include:
PresolvReview: Preventing disputes is one of the key objectives of Presolv360. With PresolvReview, our expert will review your agreement from a dispute prevention standpoint and make suitable suggestions and recommendations so that you can enjoy a dispute-free relationship and a hassle-free life.
PresolvSecure: This is a plan that secures you from adversities of disputes that arise in a contractual relationship. For a small annual fee, the parties can safeguard themselves from prohibitive costs, traumatic experiences, time-consuming processes and ruined relationships, and instead ensure a speedy and effective resolution by our empaneled experts, at no additional costs.
PresolvDirect: We assist parties in resolving existing disputes (whether pending in court or likely to be submitted to the court), in a collaborative environment.
At the centre of this, all is a seamless, integrated tech platform accessible from your desktops, laptops or mobile devices to ensures affordability, convenience, efficiency, and effectiveness. The beneficiaries of this system are unrestricted, be it individuals, businesses, institutions or even governments.
This dispute management ecosystem will have a far-reaching social and economic impact.
– From taking an average 13 years for disposal of a case, to collaboratively resolving a dispute within 3 months.
– From expending lakhs of rupees in litigation to resolving disputes at a fraction of that amount.
– From uncertain outcomes and irreparable loss to certainty of resolution and conserving resources.
– From litigation ruining relations to safeguarding them … this is the impact of Presolv360
We have also launched the 'Presolv for All' Project that extends the services of Presolv360 free of cost to weaker sections and low-income groups to ensure that we, as a community, can enjoy a litigation-free future.
WHAT ALL HAS GONE BEHIND THE MAKING OF PRESOLV360 AND PLEASE INTRODUCE YOUR TEAM TO OUR READERS.
The learning never stops, nor does the evolution of Presolv360 and its team. I can only give you a glimpse of the groundwork undertaken, and I can assure you that our efforts, to constantly improve by reflecting on feedback from our stakeholders and the incessant spirit of innovation, will never cease as it is ingrained in every member working at Presolv360.
You may know that dispute resolution has its roots in the Vedic age and this has been entrenched in our village system. That's where we began, our research and studies ranged from India's gram panchayat system to international diplomacy, from traditional dispute redressal machinery to sophisticated global practices. After this theoretical escapade, it was time to understand contemporary challenges. We undertook an 'Appeal for Change' survey where we interviewed over a thousand people from different walks of life to understand all the facets of disputes. It is on this robust foundation that we built and designed the Presolv360 platform.
Along with me, Namita Shah and Aman Sanghavi are the cornerstones of Presolv360. While Namita is a lawyer, chartered accountant and a CPA from the USA, Aman hails from the insurance and management background and is also a Certified Mediator from IICA, Ministry of Corporate Affairs. Presolv360 is guided by a distinguished Board of Advisors and Mentors comprising of
Ashok Barat, former Managing Director, and CEO, Forbes and Company Ltd. He is currently on the Board of several listed companies and is passionate about making mediation the primary form of dispute resolution.
Tanu Mehta, Legal Counsel, Mediator and Conciliator recognized by the Bombay High Court and is an MA in Conflict Resolution & Mediation from Tel Aviv University, Israel.
Rajani Iyer has been designated a Senior Counsel by the Bombay High Court and is a Mediator with over 4 decades of experience in dispute resolution.
Presolv360 is powered by a team of fifteen members (including six dispute resolution and legal experts) with an unbreakable spirit and the determination to change the way India and her citizens deal with disputes.
HAVE YOU RECEIVED ANY RECOGNITION SO FAR?
Presolv360 won the 'Start-Up Excellence Award for Technology-Enabled Dispute Management & Redressal System' at the Indian Startup Convention (ISC) 2018. The ISC recognizes those organizations and individuals who have changed or have the potential to change the face of their respective industry. We were also shortlisted for 'Power of Ideas' – India's largest entrepreneurship program. Facebook, Economic Times, Department of Science and Technology, Government of India and CIIE, IIM Ahmedabad conducted this program and received over 6500 business ideas out of which 358 were shortlisted.
The Presolv360 team has discussed the applicability and benefits of its services with officials from the Ministry of Commerce and Industry and the Ministry of Law and Justice, Government of India. Presolv360 is privileged to be recognised by the Ministry of Law and Justice, Government of India, as providers of dispute prevention and protection services, online dispute management, negotiation (online and offline), neutral evaluation (online and offline), mediation (online and offline) and is now listed on the website of the Department of Justice. Besides, Presolv360 has also been recognised as a qualified startup under the Start-Up scheme of the Department of Industrial Policy and Promotion (DIPP), Ministry of Commerce and Industry, Government of India.
HOW DID YOU GET THE MINISTRY TO RECOGNIZE PRESOLV360?
The Presolv360 team made representations to the Ministry of Commerce and Industry and the Ministry of Law and Justice, Government of India. To our delight, the officials were extremely forthcoming, encouraging and provided us with insightful feedback. Following these representations, Presolv360 was listed on the website of the Department of Justice, as providers of dispute prevention and protection services, online dispute management, negotiation (online and offline), neutral evaluation (online and offline), and mediation (online and offline).
'Startup India' is a flagship initiative of the Government of India, intended to build a strong ecosystem for nurturing innovation and startups in the country that will drive sustainable economic growth and generate large-scale employment opportunities. From tax exemptions to self-certification, from credit and funding access to rebates in patent applications, this initiative is definitely a boost to the 'ease of doing business' objective. Presolv360's application was accepted by the Department of Industrial Policy and Promotion since we are working towards innovation, development, and improvement of dispute management services with a scalable model and high potential of employment generation and wealth creation. If any of the readers satisfy the eligibility criteria, I would recommend they apply under the scheme and take advantage of the benefits of a recognised startup.
WHAT WOULD BE YOUR PARTING MESSAGE TO OUR READERS?
We are all ordinary people until we master one extraordinary power – the power of choice. The choice to hold on or to let go, the choice to give up or to be relentless, the choice to follow or to lead, the choice to destroy or to rebuild, the choice to go to courts or 'to presolv' – choose wisely.
You can get in touch with me at bhaven@presolv360.com and visit https://www.presolv360.com/ for more information.