Bijetri Roy graduated from Department of Law, Calcutta University with B.A. LL.B (Hons.) in 2013. During her law school days, she wrote more than eight research papers. After graduation, she pursued an LL.M from Queen Mary, University of London, where she was also a member of the Editorial Board of the Queen Mary Law Journal. She currently specializes in banking and finance laws among others at Orbit Law Services, Mumbai. In this interview he talks about:
Studying at Department of Law, Calcutta University with B.A. LL.B (Hons.).
Application, SOP and Recommendation Letter for Queen Mary, University of London.
Recruitment and work at Orbit Law Services, Mumbai.
Given that most of our readers are law students and young lawyers, how will you introduce yourself to them? What motivated you to choose law as a career?
I am Bijetri Roy, a Bengali by birth, brought up in the royal Awadh city of Nawabs, Lucknow. My father has a transferable job and I have had the opportunity of staying at many beautiful places (most of them being famous for their food and culture!). London became my home away from home in just a year. I currently live with my parents in Mumbai and I am working as a Banking and Finance Lawyer at Orbit Law Services.
I am the first lawyer in my family, belonging to a household of a banker and economist father and an English teacher mother. I started reading Perry Mason at the age of 12 and the sleuth-attorney influenced my young mind to take up law. Law became my first choice and my parents encouraged me to take it up seriously. I completed my ISC in 2008 and took the Calcutta University entrance examination in May 2008, secured a good rank and enrolled at the Department of Law.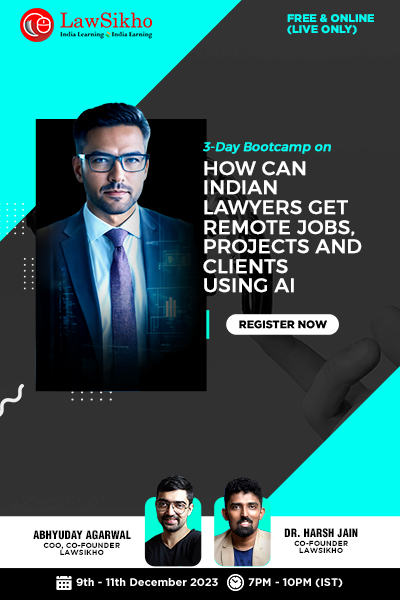 Tell us about your law school experience at Calcutta University. Share some highlights from your college days that shaped you as a lawyer.
Though a lot of people warned me against studying law at a traditional university instead of an "elite NLU", I decided to take my call on the matter, and it was the best decision of my life to enrol at a simple law school. I agree we didn't have the "right" infrastructure, no placement cell and too many people cramped in each batch (we were 200 people in the 2008-13 batch), but despite these issues, the five years at the law school gave me the some of the best days of my life. Classes were irregular at times, but interesting and regular lectures by Prof. S.S. Chatterji (IPC, Contracts) and Dr. J.K. Das (Constitutional Law, Human Rights Law) made me forget the drawbacks of the college. The high point of my law school days was getting selected for Honours after 2nd year (my average of 3rd to 5th year shot up to a good first class). The selection was purely on merit basis and there were only 50 seats for honours in a batch of 200. Getting to study a wide variety of subjects ranging from Law and Child, Criminology and Gender Justice to Law and Public Servants and Legislative Drafting was an enriching experience for me.
What do you feel about the perception that students of certain 'elite' NLU's have a much easier time in kick-starting their career as compared to law students from other colleges? Is this true at all?
I would not like to comment much on this because it is quite a subjective perception. Though a certain "class" of students easily get internships and jobs at the top firms and organisations (as per hearsay – I don't know many people from the NLUs so I am not sure about it), it is ultimately merit, basic foundation and most importantly, interest in that area of practice that matters. But yes, if one goes by the current market trends, top tier firms and big companies prefer to hire the "elite" ones! But then again, trends are never constant, right?
Are you still involved in research and writing papers? Which are the latest ones you have submitted and where?
Till now, the count is over 12. Last month I submitted a research paper titled "Financial Inclusion in India: Policy Framework for Inclusive Growth" for a forthcoming conference at IIM-Bangalore. This month I submitted an abstract for my research paper titled "Corporate Governance and Investor Protection – Importance of Legal Audit" for the India Finance Conference to be held at IIM-Calcutta.
I have presented more than 8 papers during my BA-LLB days including at conferences at the top NLUs like NLIU Bhopal and NALSAR Hyderabad. Recently, I presented 2 papers, one at ILS Pune at the National Conference on Revisiting Freedom of Religion and Personal Laws from Liberty and Equality Perspectives and the other one at the International Conference of Jurists and Writers which was held in Mumbai.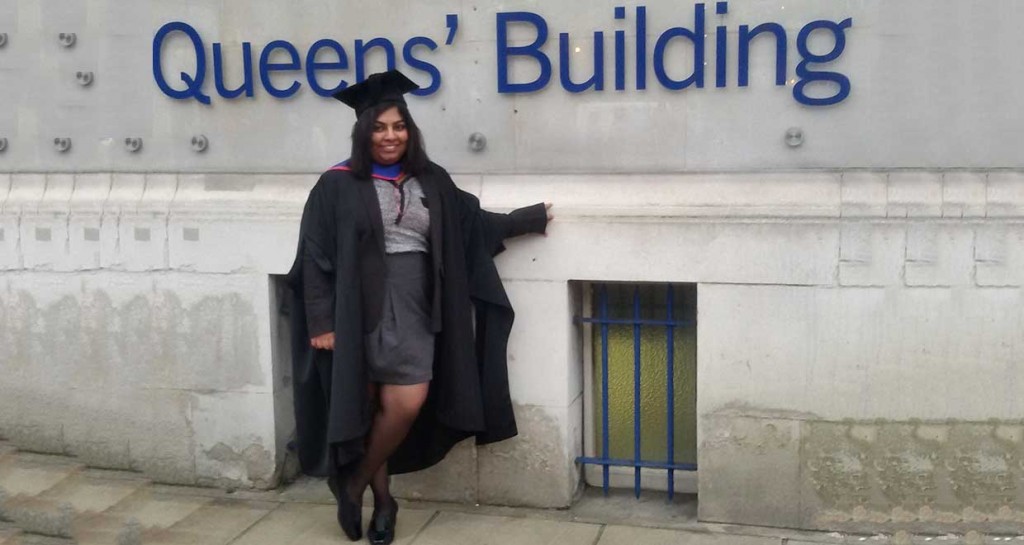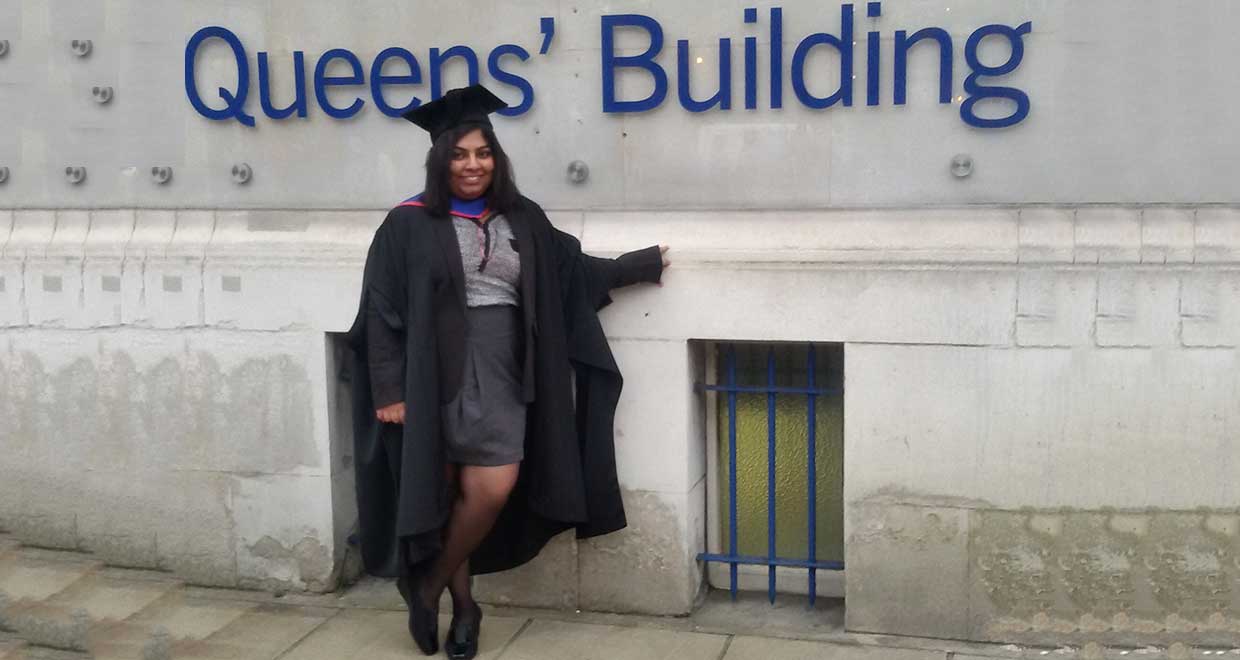 What was your motivation behind pursuing LL.M. right after your under-grad? How did you finally decide that you need to do masters?
During my 3rd year, I decided I wanted to do my masters in law immediately after my undergrad. I took this decision because I did not want to have any gap in my academics and once you take up a job, it is very tough to take a break and pursue higher studies.
How did you choose Queen Mary, University of London over others? How did you go about choosing a university?
I applied to Queen Mary, University of London based on its rank in UK for law (when I went there in 2013, it was among the top 10, currently it is ranked number 3 in UK right after Cambridge and Oxford, and number 1 in London – The Guardian 2014-15, 2015-16 rankings for law). I had decided from day 1 that if I study in UK, it has to be in London University. By the time my 4th year results were out, I had offers from Queen Mary, Westminster University, Birkbeck School of Law under London University and Brunel University (these were the only places I had applied to – I was lucky enough to bag offers, including an unconditional offer from Westminster University even before getting my final BA-LLB result!). I had my dream come true moment when I got an unconditional offer from the place of my choice – Queen Mary.
How did you go about writing your SOP? Are there any key factors which one should keep in mind before writing the SOP?
SOP (Statement of Purpose) is nothing but an essay about yourself. I used the first paragraph to talk about myself in general, then moved on to my academic achievements and extra-curricular activities. Next I laid emphasis on why I wished to study LLM, why UK, why London and why Queen Mary. I used the last paragraph to talk about my career goals (try to be as honest as possible; do not inflate your goals while writing the SOP).
Please tell us about your recommendation letters.
While most colleges ask for 2 recommendation letters, Queen Mary is flexible with it. I was able to manage only 1 letter during my application process and that did not hinder my offer from Queen Mary in any way. A professor wrote my recommendation letter.
Tell us about your LL.M year at Queen Mary, London. How did this influence your career?
My experience at QMUL was the best I could have ever dreamt of. Professors are very approachable because they do not follow the age old notion of differentiating teacher from students.  During my study, I had the opportunity of regular interaction with world class professors like Dr. Rafael Leal Arcas,  Dr. Alexandros Ntovas, Dr. Gomula (a visiting professor from Cambridge), Prof.Spyros,  Prof. Anne Flanagan to name a few.
My specialisation was public international law. Queen Mary offers a wide range of modules to choose from. I took up modules which mainly belonged to other specialisations. I studied International Economic Law, International Law of the Sea and Climate Change Law and Policy. Apart from academics, a lot of emphasis was laid on overall development; I was suddenly all over the place, working as a Media and Communications Coordinator for the QMUL School of Law, attending meetings and sharing ideas (and pizzas!) with the academic and non-academic staff as a member of the Student-Staff Liaison Committee, as a postgrad member of the QM Law Journal to name a few.
Classes were 2 hours thrice a week, so I got the opportunity of exploring the beautiful city of London and places around London. When I wasn't exploring places (and trying out different cuisines!), I spent my time at the Institute of Advanced Legal Studies (IALS) Library and the QMUL Mile End campus.
What was your topic of research for LL.M? Why did you choose that subject for research?
I did my dissertation on the topic "Trade Liberalization and the Poor – a policy framework with special emphasis on India". I chose this topic because it gave me the chance of researching beyond the syllabus of WTO in the Economic Law module. I had the opportunity of doing my dissertation under Professor (QC) Geraldine Van Bueren. . I scored pretty well in it too!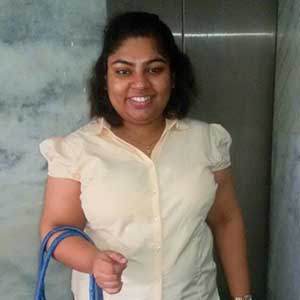 How difficult was studying abroad in terms of finding accommodation, finances and settling in?
I was lucky enough to get a food inclusive accommodation at the London University intercollegiate halls (Hughes Parry) just a few blocks away from Kings Cross station. I am not very fond of shopping so I saved almost all the money I had taken with me (the only things I spent on were text books, boots, eating out and for my trips to places within and outside London).
How was your experience as a member of the Editorial Board of the Queen Mary Law Journal?
As a member of the Editorial Board of the Queen Mary Law Journal, I was able to get a clear idea of how papers are peer reviewed and selected. I had the opportunity of reading some of the best research papers and articles by masters and PhD level students from different countries and various universities.
After returning to India, you started working at Orbit Law Services as an Associate. How did you go about bagging this job?
I was looking for boutique law firms specialising in banking and finance and came across the website of Orbit Law Services. I applied by sending a cover email and my CV, and I got a call from the partner within 3 days (this was like an indication from Lord Ganesha that I was almost in there!). I was called for an interview which was conducted by 4 partners, and after a day I was informed about my selection. The selection process is very transparent. The firm prefers to give opportunity to graduates from traditional universities over NLUs.
Tell us about your current work profile and why did you choose to work with Orbit Law Services?
I am an Associate at Orbit Law Services, Mumbai. I always wanted to join a boutique law firm which specialises in Banking and Finance laws, and for me this is the best place to start and grow professionally.
What are your main practice areas?
My main practice areas are Banking laws, Project Finance, Infrastructure,Power projects, Energy projects, Corporate and legal due diligence (I recently conducted a 3-days legal audit at an asset reconstruction company in Mumbai on behalf of my law firm).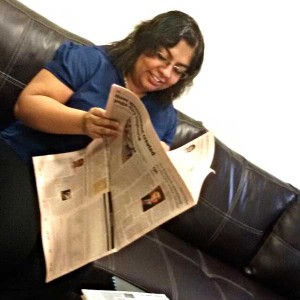 How is your experience so far? What is your workday like? Are there new challenges every day or did work fall into a predictable pattern?
The best thing about Orbit is the fact that Partners personally guide me. All 5 partners have decades of experience and have been associated with well-known banks and big corporate houses.
Apart from the usual "lawyer" work, I am involved in business development and knowledge enhancement work as well. So along with learning the core work areas, I am also learning overall entrepreneurial management. Due to the encouragement of the partners, I have been able to whet my research and writing skills further (I regularly write articles for our firm's internal news circulation and discussions with everyone during lunch time).
Every day is a new day in terms of work; I get the opportunity of learning new things on a daily basis, whether through core legal matters and assignments which come my way from clients (mostly big banks, NBFCs and authorities etc.) or through research suggestions by partners for my personal development.
What are your future plans? Where do you see your career in the next 5 years?
I plan to continue here at Orbit for the next 4-5 years. I see myself as an expert (and maybe a Senior Associate by then!) in Banking and Finance laws by the time I am 30!
Lastly, any suggestions for aspiring first generation lawyers like yourself?
Take up law only if you want to, not because your peers or seniors have taken up law! Law is a vast ocean, and whatever is taught during undergrads is merely a few drops! Choose your law school wisely. During your undergrads, attend at least 2 to 3 conferences and present papers, the claps that you get from the audience comprising professors and stalwarts will be like a boost for your confidence. Even for your postgrads, choose the course, institution and country (in case you wish to study abroad) wisely, don't hurry with your selection.
All the best to all the readers, and thank you Super Lawyer!