This interview has been published by Isam Kabir and The Super Lawyer team .
How would you like to introduce yourself to our readers in your own words?
I am a legal counsel presently working with OYE! Rickshaw. I have been working in the legal industry for the past seven years and was a graduate of NLU Odisha, 2014 batch, the very first batch that the college had. The college gave me many good experiences, which I have nurtured and replicated in my professional life.
Did you ever consider litigation as your career option?
Yes, I was litigating for the very first year of my professional life. Still, I eventually realized that it did not suit my aspirations, so I mainly shifted to intellectual property and corporate transactional law.
You were a Humanities student in high school. Did the subjects you study then help you choose law as a career, or were you aware of your interest in the legal field from an early point?
It's a bit of both and neither of both. I took humanities back in high school purely out of self-interest. I was never good with mathematics and numbers and mainly was into literary and other creative things. I loved reading books, and I have been a voracious reader throughout my life. On the other hand, I always have been inclined towards social science subjects like Political Science, Sociology, History, etc. I liked reading social science subjects quite a lot, which is why I selected Humanities. I generally did not have law as a career path in mind at that point in time. In the last ten years, the law has picked up quite a lot among the masses, but it wasn't an obvious choice for me. I thought I would become a journalist or be in a profession with something to do with creative writing, pursue English Honors and then take it forward from there. But one last push from my parents and I got enrolled at a one-month CLAT crash course with a friend. When I did that, I realized that I already possess a unique skill set for the subjects that are in CLAT like General Knowledge, analytical reasoning, writing and comprehension. And with just one month of a crash course, I cracked CLAT and made it to NLU Odisha. At that point in time, I was also exploring B.A. in English or Sociology. Still, when I went through the course curriculum at NLU Orissa, I realized that law itself is like a social science subject, and for the first two years, I will study a lot of social science subjects. Therefore, it appealed to me, and that is why I went for NLU Odisha.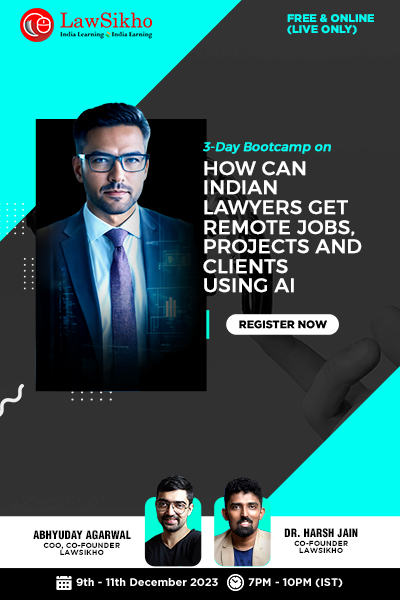 You recently joined Oye Rickshaw during the pandemic, so what has been the significance of this change during this time, and how would you like to elaborate on the work that OYE rickshaw essentially does?
Just a brief background about the Company, Oye! Rickshaw is a shared, electric, micro-mobility marketplace redefining how the honest Bharat commutes. It was founded in 2017, and since then, Oye! Has raised $10Mn in Series A funding and $1Mn in Seed funding from investors like Matrix Partners, Chirate Ventures, Xiaomi, Pawan Munjal etc. With an employee base of 250+ and 7000+ Drivers, the Company is working towards making the most suitable, convenient, environment-friendly, and pocket-friendly mobility option for the people of India.
I am currently working as a Legal Counsel at the Company, and I report to the Head of Finance. My job here is to standardize all legal processes because it is a growing company, and I manage and coordinate all the legal and regulatory aspects related to the business, and perform a highly cross-functional role which entails providing product and business counsel; structuring, drafting and negotiating commercial transactions; managing Intellectual Property (IP), real estate/lease and employment-related matters of the Company.
You have majored in Criminal Law at NLU, Odisha. Could you elaborate upon your experience?
I majored in criminal law mainly because of our first Vice-Chancellor, Mr Faizan Mustafah, the current vice-chancellor of NALSAR. When he started university, he wanted to do a lot of experiments with the course curriculum. What generally happens these days at NLUs, barring a few, is that the BA LLB degree that you get is a very generalized BA LLB. You study everything, it's optional, and you study whatever subjects are being offered, but what happened back then was that they wanted to experiment with specialized LLBs. What they did was they gave us few options like constitutional law, corporate law, criminal law, and intellectual property law. So I took up criminal law in this context. Criminal law offered a lot of diverse subjects which were not strictly related to law per se. For instance, as a part of this course, I studied a separate paper on criminology, penology, prison conditions, forensic psychology and other allied fields. That decision I had to take in the third year itself. At that time, I chose criminal law exclusively because it offered subjects I was interested in studying. Unfortunately, after coming into professional life, I realized that it's tough to be a criminal lawyer the way I like my life to be governed. So, the knowledge of criminal law I had, I was never able to apply. I went into a completely different field.
Despite majoring in criminal law, you've interned and worked almost exclusively with law firms in the corporate field. What factors affected your choice?
Once I entered the profession, it was about earning a stable income and making a living and living independently. At that point in time, I was 25, and that is what mattered to me. So, a criminal practice at that time, from a non-legal background, will not fetch you a good standard of living. So, unfortunately, I couldn't pursue it.
Having worked both with a law firm and as an in-house counsel, what are the significant differences in the work of representation by a senior associate at a firm and an in-house counsel?
Over here, the significant difference that I have perceived as a law graduate is the feeling that we have. The perspective that we have is we need to learn every day. We need to draft something. We need to go to courts daily, and we need to go to tribunals and keep ourselves busy. So this is one difference that I have found over here. As an in house counsel, my job is not more of a conflict generator but more of a conflict mediator. In the Company, the trend that I have noticed for the last 4-5 months, whenever there is a conflict that arises, the first thing is to mediate it, resolve it and put an end to it internally and only as a last resort go to Courts.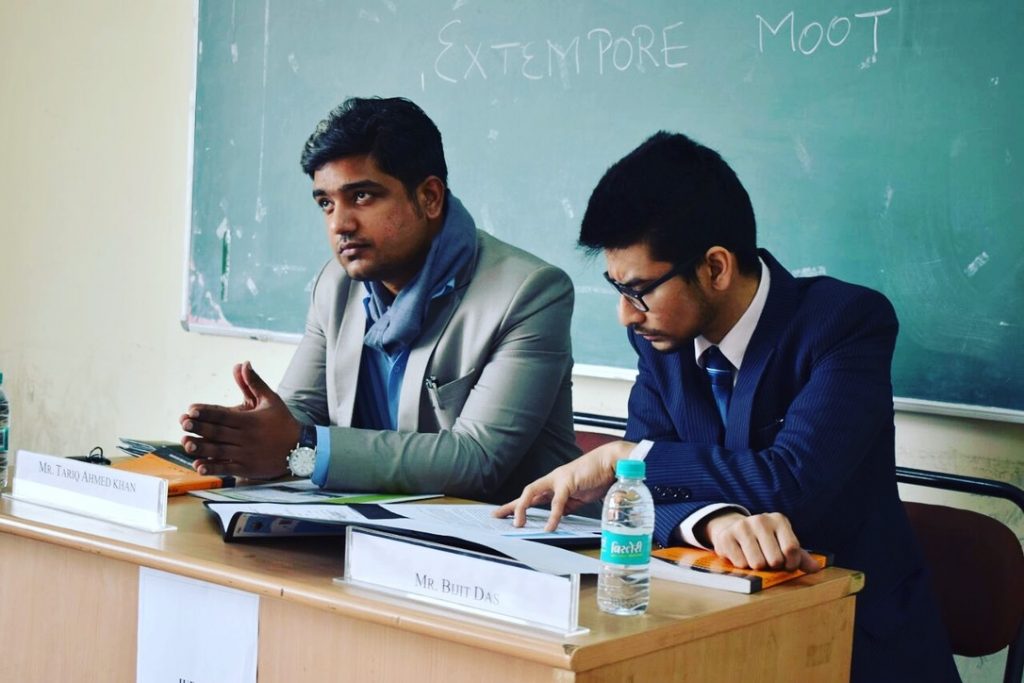 You mentioned that at SS Rana, one of your roles was generating work as well. So, that means you were actively involved in procuring clients?
The firm operates because the people at the partner level encourage every person to be a working generator. Right from the 1st year itself, the firm gives you a good exposure so that while you enter the 3rd year or 4th year, you independently get to manage a lot of clients of your own also. In the second year itself, they had started sending me to conferences abroad. In the field of Intellectual Property, there are many organizations like INTA, APAA, AIPPI, etc. Year-round, every month someone has a conference somewhere around the world, and through that, everyone gets a lot of exposure.
You have outstanding work experience to your credit. What kind of skill set did you have to develop to adapt to diverse work environments at your workplace, be it at Axiom or a firm like UnitedLex?
When it comes to the skill set that I've developed over the years, the most important one is being an effective communicator and articulates better. This refers to both verbal communication as well as written communication through your drafts and your submissions. Another virtue that I feel is important is patience. This profession demands high levels of tolerance from you, especially in the initial two to three years, which helps you find your mojo. The third skill required is good networking skills. At any point in time, you need to have a group of people you could rely upon for professional and personal help. To have a positive growth trajectory in the law firm sector, you can't just show up, work and then leave. You need to have a corresponding level of growth in your network each year. These three are the most critical skills, in my opinion.
You have been contributing as an author at Lexology, conducted workshops on trademark laws, and judged a moot court at Jamia Islamia; do you think it is essential for established members of the legal industry to interact with young law students?
Yes, these are just those events published in an online forum, but I have spoken at multiple conferences. Jamia Islamia happened through the firm that I used to be associated with, and at that point, we used to get a lot of requests to speak at these seminars. I saw some of my colleagues taking it as a burden or an extra day of work, but I approached it differently because I just loved communicating and talking to people. I was offered to speak on IP at a conference held by Lovely Professional University. Post that, I realized that speaking at such places is an empowering experience that you do not get to enjoy every day. Most of the requests that came through were for the partners, and the rest, I used to take up. I realized that it was a chance to make your presence felt productive, so I engaged with these conferences a lot.
I believe it is essential for established members of the legal industry to interact with young law students. I think students must see different flares in life. They should witness an advocate from the Delhi High Court as a partner at a law firm or even a CA working at a law firm. They should also interact with established academics or even members of non-legal fields to get an idea of what is possible with the education they're getting.
Since you have worked with technology firms, how do you reckon the developments in the field of AI are affecting technology laws?
I got to practice IP at a firm and could witness the path-breaking changes it was bringing to the legal field. IP as a practice involves a lot of administrative work like maintaining an excel sheet, doing trademark searches or looking up if any new mark has been registered, which is identical to your client's signature. Earlier, all of this was done manually, and you had to follow this chain of reporting to finish the task. However, these days I have witnessed a change that many startups, especially in the legal field, are offering automated alternatives with more accessible online forms to fill, quick search options, etc. Due to the effective utilization of technology, a lot of time has been saved for a lawyer, which can now be used on more critical tasks like brainstorming or litigating.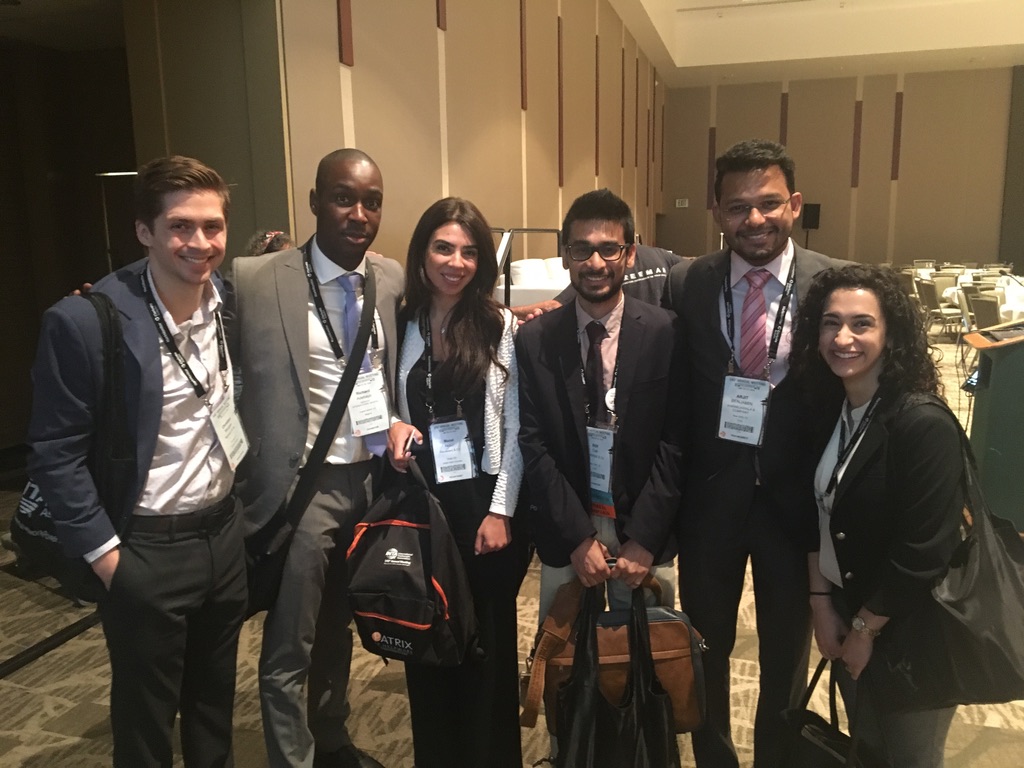 If given a chance, what would be one piece of advice you would give to your younger self or change one professional decision you made and why?
I think I would like to go back to college and study more commercial law subjects rather than criminal law. This is strictly because the work that I am doing pushes me to improvise a lot. I think I would have been in a better position if I studied these things academically before working on them.
Finally, any parting words of advice to young lawyers and law students?
I understand that it is a difficult time for everyone but even though we're locked in our houses, try to get in touch with people, network and have a 'can-do attitude'. Just explore the different walks of life, sit back and introspect to see what is better suited for you and pursue the same.
Get in touch with