Charitha Shashiraj graduated from NALSAR, Hyderabad in 2014. She went for a Vacation Scheme at Linklaters and Allen & Overy and thereafter, secured a job at Linklaters, London. However, she chose to pursue an LL.M from Harvard Law School over the Magic Circle job.
In this interview she talks about:
Application and the admission process at Harvard Law School
Faculty, facility and opportunities at Harvard
Application process and importance of vacation schemes in Magic Law Firms
How did you choose law as a career option?
I'm a first-generation lawyer in my family and when I was in school, like most people I harbourednotionsof lawyers as peoplewho milled around in courts in billowing black robes.So law was not something I had planned to doinitially, I was more of a math-and-science-freak. A friend of mine who was a year up in school convinced me otherwise after joining NLS.
I think it was CLAT that brought home the point that law was as much about logic, reasoning and creativity as the sciences. And when I was cleared to go to one of the best law schools in the country at the time, I took it as a sign.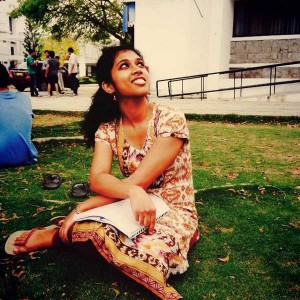 How was your NALSAR experience?
NALSAR gave me opportunities that I know I would have found nowhere else and I cannot emphasize how grateful I am for it.
I went to Singapore for an exchange programme in my third year, mooted at national and international moots, wrote papers, chaired editorial boards, taught the junior batches, interned at every opportunity and so much else, and did well at almost everything only because NALSAR gives us the resources and support to excel not just at academics, but at other things as well. Throughout law school, I learned to open my mind and question established norms in society. Activism and social change is a huge dimension of NALSAR's education and while I might not always have been an active participant, I never failed to appreciate that it was the best part of law school. Ultimately, we had the best of everything- intellectual discussions peaked, top tier law firms in the country vied to take us, Magic Circle firms from London came down for interviews and the best universities in the world opened their gates for us.
The EABL course attracted my attention primarily because something of this nature was almost unheard of in Indian law schools. Law students are often heard complaining that there's not much we draw from classes on corporate law when it comes to actually working in a law firm. In that respect, the EABL Diploma course was bound to be an immediate success- directly hearing from practitioners in the field and working through problems based on real transactions, that's the only possible way learning in theory can transition into practice. I distinctly recall accessing some of EABL's documents when I was working on a Banking problem in AMSS, to understand what related laws I should be looking into. The reading material was really impressive- it was concise and organized, yet comprehensive. It was incredibly helpful and I'd highly recommend it to anyone who's looking to make a mark in the corporate law sector.
Which firms did you apply to? What is the selection process in Linklaters and what does the firm expect from an Indian law student?
I sat my interviews for Linklaters and Allen and Overy in the penultimate year of law school and eventually chose to go to Linklaters. That's where I'll be headed in September to start as a Trainee Solicitor. The key to securing a place in these firms is to think on your feet. The application process is much like your LL.M applications, but the interviews really test how fast and how creatively you think. Be prepared to answer HR questions that aimto test your skill set, which you will be asked to exemplify using various examples from your life. More important though is the technical interview, which would entail a basic working knowledge of how an M&A transaction works and what purpose a Due Diligence Report serves. Linklaters has a series of logical reasoning tests that you have to go through, the kind that CLAT tests you on. And a simulated exercise where you have to answer a set of emails within a stipulated time that gauges how you would, as a Trainee, respond to different and difficult situations in the firm. A&O has a similar exercise that requires you to peruse a DD Report in a particular time frame and answer questions about the transaction. The questions are definitely more logic than knowledge based but it does assume a basic understanding of corporate law. You also need to have some basic knowledge about the firm itself, its offices and some of the transactions that are currently ongoing.
Please tell us a bit about your vacation scheme experience.
In my personal experience, these Vacation Schemes were significantly different from Indian Internships. They genuinely care about giving you the best possible training and the entire internship is very structured and organized to the last possible detail. It is as much about you choosing them as they choosing you and they make every effort to impress you. You sit with the supervisor assigned to overlook your work throughout, so help is available at any and every point in time. Senior trainees and associates are more than willing to make time for you if you approach them for help, even if they have their hands full with their own work. Trainees do a lot of the paperwork once the decisions have been made, editing and sometimes even drafting the supplemental agreements, especially in the smaller groups. We attend conference calls and client meetings as well. There is plenty of opportunity to relax and catch up with colleagues during team activities, retreats and over evening drinks. You might have to put in some long hours on some days, but I think it's worth the effort.
After that, you went on to pursue LL.M. from Harvard Law School. What were the other universities of choice?
Honestly, I was unsure whether I should continue to study further since I already had an offer from Linklaters. I decided that I would opt for an LL.M only if it was one of the best in the world and so I applied only to Oxbridge and Harvard, given their unparalleled reputation. Yale and Columbia would probably have been my other choices, if I had to choose more.
Did you consider taking up a job in the USA itself? What were the opportunities available to you?
I wanted to keep my options open, but most legal positions in the US require you to take the Bar Exam. There are certain basic courses that are pre-requisites to take the Bar but these cut significantly into the credits available for the academic year and prevented me from diversifying into courses that I was really interested in. Eventually, I decided that I didn't want to forego the rare opportunity that Harvard afforded me – to study thought-provoking courses with stellar professors who in many cases are the world's foremost experts on the topic. I was fairly secure since I had a job lined up already and in any case I preferred London's more refined lifestyle to the American way of life. It was a hard decision I made at the time, but I think all in all a good one.
What was the admission process for securing a seat at Harvard Law School?
The admissions process for the Harvard LL.M proceeds in several stages. Applications are usually due sometime in November-December. Once the completed application is submitted, applicant's recommenders receive emails requesting them to upload their recommendations to a secure web portal. Applicants will not be at liberty to view the recommendations but it is upto them to ensure that the recommendations are uploaded directly by the recommender withinthe specified deadline. Like most US institutions, you can use the LSAC services to send the required documents to Harvard. The LSAC is basically an integrated service that several top US institutions subscribe to. For a small fee, you can avoid having to mail/courier documents separately to each institution. The documents can (in some cases, have to) be sent to LSAC, where they will be vetted and sent out to the institutions of your choice.
What do the selectors expect from an application of a law student at Harvard?
The application itself is fairly straight-forward, divided into easily understandable sections that require the applicant to furnish personal details and highlight their personal achievements and work experiences. Needless to say, it demands a high level of competency and is a holistic review of your achievements right from high school tolaw school and any work experience gained subsequently. Ensure that you do a thorough job on the application andtake time to think through every major activity/achievement of your formative years. One thing worth mentioning in the application is the part that requires you to list the subjects you are potentially interested in studying at Harvard. Remember that it is no marker of what you might eventually end up studying once accepted into the program. My advice would be to think strategically and build an application based on an area that you have already worked and excelled in that would support your credibility when you evince an interest in pursuing an LLM.So an 'area of expertise', if you will, rather than an area of interest. For instance, I was interested in both Corporate Law and Gender Studies but had no significant experience in the latter. I think (though I might be mistaken) that chances at success would have been considerably lesser if I had indicated an interest in Gender Studies while my entire application screamed corporate law. Eventually, despite having had no previous exposure in that area, once I was accepted I chose to pursue Gender Studies. They want to see a carefully crafted application. And most importantly, they want to see what drives your decision to do an LLMso its imperative that you give them a compelling reason for wanting to do the LLM in the first place.Focus every aspect of the application on one area- it is also an indicator of how focused and organized you are as a person.
Perhaps the most important part of the application is the essay that has to be written on a contemporary matter of the applicant's choice. I would say that this should preferably be something related to what has been indicated as your area of interest. It should be creative, concise, cohesive, relevant and structurally sound. It might be this alone that sets you apart from the other applicants to Harvard, all of whom are assuredly high-achievers.
How far do you think Harvard grants financial aid to foreign students? What is the procedure for obtaining such an aid?
Should the applicant wish to apply for financial aid, there is a separate application that has to be filled and this would require the applicant to submit not just their financial status but also their parents' financial details. Harvard is very generous with their financial aid, which can be in the form of a loan (not interest-free), a grant or a combination of both. Their aid is need-based, not merit-based like scholarships in general.
What opportunities does Harvard provide to foreign students?
The variety in the courses on offer at Harvard is unimaginable- there are over 400 courses to choose from- which are as broad as 'International Law' to niche topics like 'Law and Neuroscience'. There are fascinating courses associated with literature and the arts, which can be extremely fun to explore, such as 'Justice in Shakespeare's Plays' or 'Music and Digital Laws'. There are theory-based courses for the thinkers and practical skill-based ones for the shooters. In addition to this, the LL.M allows you to cross-register with prestigious institutions like MIT or Fletcher as well as the other Harvard schools as a substitute for law school credits, a remarkable opportunity to reach out to non-law friends. LL.Ms generally opt for courses with a more international scope, but many of them looking to work in the US do prefer US-centric courses, both options are well catered to at Harvard. We sit our classes with the JD students; there are no courses that are exclusive to LL.Ms alone. Once again, this provides us with the chance to interact with a wider circle, and learn from the best of our contemporaries. Hands on experience can be gained through a variety of co-curricular and extra-curricular activities, including societies, lunch talks, guest lectures, demonstrations, clubs and most importantly clinics, where legal practitioners in both private and public services recruit students to engage in real ongoing deals. The most common refrain I've heard from every LL.M is that the nine-month course is bursting with activities that are far in excess of what its possible to do in that short period so make no mistake, it's going to be a chaotic year.
It's not all studies either. There's plenty of opportunity for day trips during weekends, and longer ones during the spring break. Sports, mooting, music and every other activity you can think of happens everyday. Harvard also sponsors activities like a wine-tasting club. So trust me when I say that anyone and everyone, no matter what your interests or inclinations, will find what they love at Harvard, academics or otherwise. It might seem overwhelming at times, but at any given point there are at least six people, including previous LL.Ms and current SJDs who have been officially assigned who you can approach for advice in any matter, not to mention plenty of other people who are always eager to help. Talk to people, make friends. Use the year well and "you will never again find a place in the world where you would have to seek out a hotel" – that was the first thing we were told during the orientation.
Please tell us about how the classes are conducted in Harvard, what method of teaching is followed by teachers and what other things that makes Harvard distinct from other law schools?
Classes can be in the form of courses (group of 80-100 students), seminars (group of 20 or so) or reading groups (groups of 12). The smaller classes understandably tend to be more intensive in terms of readings and discussions and they run into more depth in terms of subject matter. The bigger classes generally test you on exams, which can be both in-class and take-home, whereas the smaller ones expect everyday participation and daily/weekly reports and papers. You are also required to write an original 25/50 page LL.M dissertation to complete the course.
It goes without saying that the professors and teaching methods are top-notch. Readings are more theory and case law based, and there's very less statutory law relied upon. Most professors follow the Socratic method of teaching, something you rarely encounter in Indian law schools. Very few professors opt for lecture style teaching, most only lead 'discussions' in class. This means having to read what could possibly be hundreds of pages before every class and being prepared to answer questions on it if called upon. In my experience this tends to generate a more productive discussion, not only because students are more involved but also because I found their views are sometimes more refreshing and insightful than the professors. You would not expect JDs who have no law background to be so sharp, but their observations are fascinating- just to see the way they have been taught to think was incredible. If there is something I most admired about Harvard, it's the liberty and free-thinking that it allows and encourages, something you tend not to find often in Indian law schools.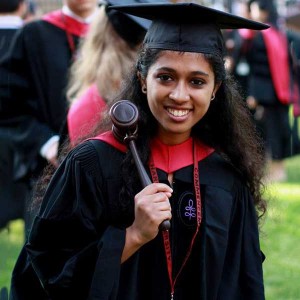 How does an LL.M degree help you after you graduate from Harvard?
To be honest, the LL.M does not do much for your CV if you are looking primarily for a job in India, particularly in the corporate sector. Most people who pursue a Harvard LL.M are already experienced and accomplished and are looking to take a break from work or attempting to break into the US legal sector/international organizations. That said, Harvard is worth it even if purely for the experience and you learn a lot more in terms of life skills than academically. For me, Harvard was an intellectual pursuit, and suffice it to say that I couldn't be more grateful that I made the decision to apply for it; my fellow classmates were undoubtedly the brightest minds in the world and every conversation, whether within or outside the classroom adds something of valueto your knowledge.
There's no doubt about the fact that Harvard opens up a world of opportunities. Most people subscribe to the NY Job Fair where top-tier law firms from all over the world interview candidates for various positions, similar to placement day in Indian law schools, only on a larger scale. I know a friend who sat 12 interviews in one day (still don't know how he managed to do that). I'm limited in my knowledge of placements because I didn't sit for one at Harvard. But I can assure youthat from the very beginning of the admissions process the Consultations Office at Harvard takes proactive measures to ensure Harvard students are aware of every opportunity available to them. If there is one thing you can be sure of, it is that no stone will be left unturned in trying to find you a suitable job. There are two offices that help students seek out jobs and they send frequent updates on openings in both private and public positions. Studentsgot placed at the World Bank, the UN, and every other premier institution onecan dream of.
What made you opt for Gender Studies at Harvard? What all did you learn out of the course?
My primary focus was on Gender Studies, with related courses in Constitutional Law to supplement it. I can't say there was any particular incident that drove my decision, but law school in general had piqued my interest in this area. We generally study for 23-27 credits in the entire term. I took courses on Feminist Legal Theory, Sex Equality, Family Law, Comparative Constitutional law and the Fourteenth Amendment amongst others, all with a gender specific focus. Perhaps my best experience was with Sex Equality where I had the privilege of being taught by Prof. Catherine MacKinnon, a legend in the feminist movement who is considered world over as the pioneering figure in radical feminism. However, as far as my intellectual pursuit went, I think I was most passionate about Feminist Legal Theory, taught by Prof. Janet Halley who also supervised my LL.M thesis on the Hindu Joint Family. The course was wildly liberating, her brand of feminism is starkly different from usual accounts and I found myself questioning a lot of the previous assumptions I had about it. Having never had any formal education in feminist literature previously, I was amazed at how much there was to it.
Apart from the usual courses for credits, we also have the opportunity to sit in on classes just as an observer and that's a real advantage. With the prior permission of the instructor, we can learn from the entire gamut of famous Harvard professors. Not to mention the multiple guest lectures that happen on an everyday basis, with famous personalities like Mitt Romney, Justices Elena Kagan and Scalia, and Justice Albie Sachs in attendance amongst others. To hear them speak and learn from them first hand was an unforgettable experience.
Do you intend to do pursue higher studies at any point of time?
At some point I also intend to study further, and do a PhD. Harvard offers you the opportunity to do an SJD which is the equivalent of a PhD but it is a five-year course as against the usual 3 years in the UK. It is however, extremely selective and niche since the candidates are chosen largely from the previous LL.M batches. I was keen to continue with the same and my supervisor was equally eager but eventually, I thought the time commitment seemed too much. Having never had any significant work experience before I thought it's high time I gain some exposure now. I will probably apply to Oxford or Cambridge for a PhD soon.
Would you like to leave some message for our readers?
Try to do the best at whatever you do. Most people suggest that you should find and follow your passion, but throughout my life I've learnt to be passionate about anything I do; whether it is something I really wanted to do has been a secondary concern. Accept that you will not always get what you want, so its important to not be disillusioned by this; rather, take every opportunity you getand work at it with the same zeal you would have for your dream. I've always lived by this principle and I think I've been the happier for it.