Chitranjali Negi graduated from Rohilkhand University in 2009. She is a Master degree holder in Law (LLM) [Administrative & Constitutional Law (Comparative)] & Ph.D. Law Research Scholar (Online Dispute Resolution).  
At present, she works as a Lawyer at the Supreme Court of India, Permanent Member of Supreme Court Bar Association. She is also a partner at Santaniello International Law firm based in Italy Rome (2011- Present), Writing Legal Research Papers for Social Science Law Network, New York USA.
In this interview she talks about:
Choosing Law as a career and her experience at Rohilkhand University.

Her experience at Santaniello International Law firm

Her keen interest in Human Rights and their protection.

About Online Dispute Resolution.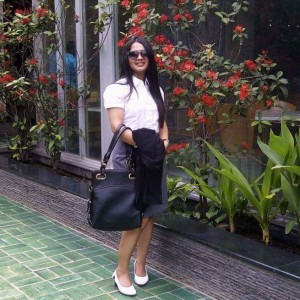 Most of our readers are law students and young lawyers. How will you introduce yourself to them?
I am proud village girl who started with the rights of people through Amnesty International. Presently I am Lawyer at Supreme Court of India (2010- Present), Partners at Santaniello International Law Firm based in Italy Rome (2011- Present), Writer of a legal research paper at Social Science Research Law Network, New York USA & Ph.D. Research Scholar (Law).
Why did you decide to study law? Tell us about your college life.
My active interest in human rights and their protection was one of the major reasons why I decided to study Law. It gave me a profound insight how people are deprived of their rights because of ignorance and lack of care from government officials. This situation created my keen interest in Law. My college life was just like any other student
Describe your experience as a partner at Santaniello International Law firm.
I was invited by Luca Santaniello to be a Partner at Santaniello International Law Firm in the year 2011. I have been given several task, including Legal Research, Legal article writing, Drafting, Mediation, Arbitration, etc. This Firm respects my knowledge of Competitive Constitution, Human Rights & International Law, etc. My experience with them has been of mutual respect & in good faith.
It is a common belief that working in the areas of human rights and policy research doesn't pay well. How much of a hindrance is it for people joining this area of work?
Human Rights & Policy Research in itself is a very satisfying experience. It would be not right to say money is everything. This experience is going to help me in my further career which is greater than money consideration.  
Your work shows a great enthusiasm and interest in the field of Human Rights Law. What brought you into Human Rights? Were there any incidents which inspired you into it?
It touched my heart on the occasion of World Indigenous day(9th August)  to be with indigenous (Boksha Tribes of Uttrakhand). I realized all top wealthy people are making a show of celebration of World Indigenous Day without involving the indigenous in reality. This touched my heart that how hypocritical the world is. This was my beginning in the path of human rights and supports a man on the street whose rights & dignity I must protect.
What was your motivation for pursuing LL.M.? Why you opted for Administrative and Constitutional Law?
It is my desire to get the pinnacle of my professional education, which is Ph.D. Thus to get Ph.D. in Law LLM is mandatory. To bring a change in any given society both Constitutional Law & Administrative Law have to be developed to a very high degree of efficiency.
Is it better to work for a couple of years and then go for an LL.M or do one immediately after graduating?
I too waited for some time to do LLM. This is necessary to get the ground reality before jumping into LLM studies.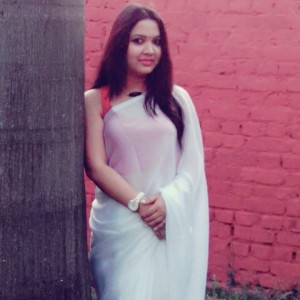 Where do you suggest one can intern or apply for an opportunity if he is interested in working on Human Rights issues?
First of all, a lawyer should take up cases of Human Rights and understand the obstacle which comes in the way, the insufficiency of law in the protection of Human Rights. Then do some research & alongside join one of the International Organization of United Nations, Amnesty International, etc.
What are the courses you have taken up as a law student? And which are the ones that may have a long-lasting impact on your career as a Human Rights Researcher?
I am passionate with gaining knowledge & I take up an opportunity to enhance my level of understanding in Legal matters concerning Human Rights. Thus, I have studied Law, Human Rights Course, Amnesty International's Workshops & Human Rights Campaigns.
What are the top three things you keep in mind while compiling a research work? How do you suggest we become efficient at it?
First of all, one should be in real love with the subject; Secondly, one should have an inquest mind to take a look at the frontier of that knowledge and take it beyond that frontier with research. Lastly, the research itself is a product of profit to look for money is a negative approach. Obsession! Obsession! The obsession to find the truth or unknown.  
Please tell us about your current occupation. What do your primary duties and assignments include?
My current profession is a practicing Lawyer at Supreme Court & Ph.D. Scholar ODR. I am handling cases which are at the final hearing stage & preparing my Ph.D. thesis which is at the point of editing to be submitting in next 3 months. I am invited by The Hague Institute of International Law at Peace Palace, The Hague, Netherlands to attend Online Dispute Resolution Conference 2016 on May. I am hoping to deliver a fine presentation on ODR's future which I am working on now.
What are the pros and cons of Online Dispute Resolution?
ODR is a new animal in the arena of law; it has promises and faults. It promises democratization and humanization for the majority of citizen in an efficient and painless manner while cost efficient. It challenges the present system and threatens the people in power to share with ODR their authority.
Where do you see yourself by the end of the coming five years? What are your long-term objectives?
My foremost aim is to be a scholar in law. To contribute at international level in making it possible for every human being on this planet the right to seek justice without any hindrance.
Lastly, what would be your message to people who want to have a career in human rights?
Human Rights are the centre point which spells harmony and peace to our human family. It would be the greatest gift to human by judiciary. As a passing remark the President of USA, why Mr. Jimmy Carter, who declares, US will not have any relations with any State that abuse human rights.