Christopher S. Kumar graduated from Symbiosis Law College, batch of 2008. He went on to pursue his Master's degree from Queen Mary University of London, specializing in banking and finance laws. He is currently the Legal Manger and Head of Legal for IPDO and Biologics business units in Dr. Reddy's Laboratories Limited. As part of his job profile, he handles the world wide legal portfolio and advises on all legal issues from the perspective of the research and development (IPDO) and biosimilars (Biologics) business unit. Prior to Dr. Reddy's, he was engaged in general commercial practice with Rajinder Narain and Co., the litigation department with PepsiCo, and as a trainee solicitor at a criminal solicitors firm of Lloyds PR Solicitors in the UK.
In this interview we speak to him about:
Studying in London
Transitioning from litigation to core commercial practice
Heading IPDO and Biologics at Dr. Reddy's Laboratories
What motivated you to pursue law?
I am very much a first generation lawyer, I never had any inclination of the legal profession before class IX in school. My parents are teachers in a school and we had a life where being entangled with the law was a big 'no', as you can well imagine in a middle class home. However, in class IX, I wrote one of those aptitude tests that are set up by career counselors in school, and law was the only option that the career counselor had in mind for me. That got me thinking, and since then, yes, I have worked towards that path, and especially after going through the rigor of writing the entrance tests at law schools, and background of applying precedents and general knowledge in law, I was hooked.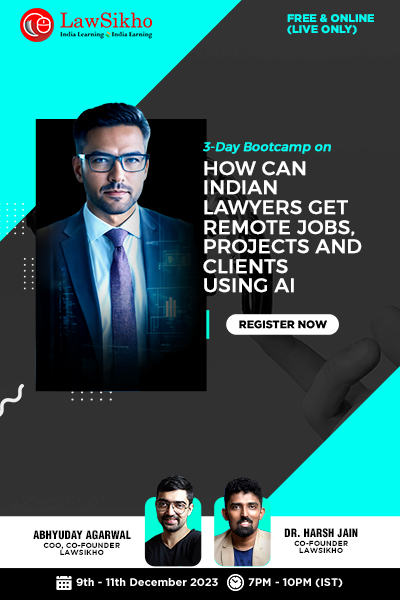 Tell us a bit about your time as an undergraduate at Symbiosis Law School?
First and foremost, my classmates and professors just made the whole environment apt and conducive for learning and experiencing new ideas. The friends you made in college and the professors who had a personalised approach to everyone was very helpful. When your torts professor knew everyone's name and paid special attention to each member of your class, in a class of 160, that makes a huge difference. We also had to a lot of internships, not just because you were going to get a pre-placement offer, but because we had healthy competition in college, which brought out the best in everyone. These are just some instances which made Symbiosis a great place to be in for college. Obviously, it goes without saying that we had a whole lot of fun as well, just within the batch or with seniors and juniors, it was family away from your family.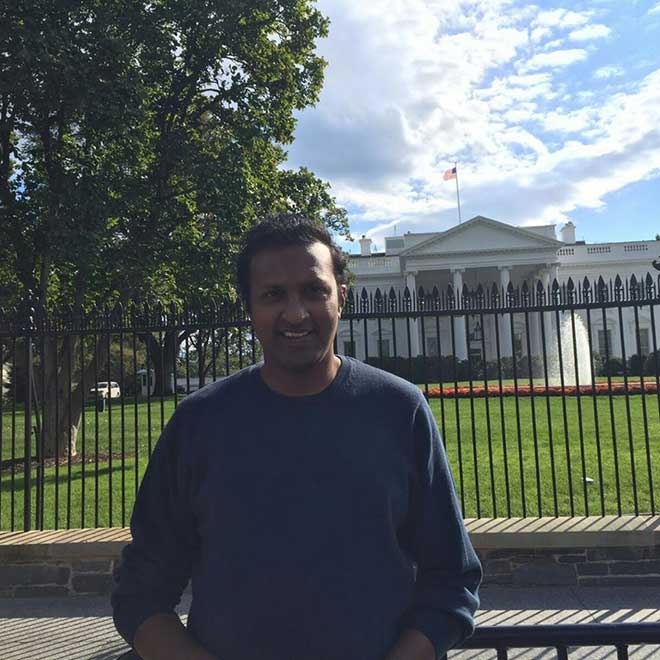 What are the factors that you considered while deciding to join your work place?
We all passed out of college with certain expectations and aspirations. Most of my classmates had a tier 1 law firm as their prime objective after college. Unfortunately, I did not have a preferred stream of law even after passing out. There was never a doubt that law should be my career, but even in law, with the choices available it was still a hard choice to make, unless life made that choice for you, or you had the wisdom and foresight to think that well this is what I want to do and this is what I will be doing with the rest of my life. All I had in mind was that I have not completed my education as of now. Considering that, I consciously decided to practice different areas of law and gain experience in several areas before making my final assessment of what I wanted to do as my career. Therefore I started out with a legal offshore company, where I would get to experience UK law as well as gain insight on commercial laws in general. I found my calling for commercial law in that first stint. After my LLM I pursued other streams including litigation first as trainee solicitor with a UK criminal law firm and then with corporate litigation with PepsiCo. Rajinder Narain was next in line to experience general commercial laws and the Indian law firm environment. Lastly, and where I found that this is my preferred destination was Dr. Reddy's which has along with law, the avenues of business and strategy very intricately woven into the profession. I have been here for a significant duration of time now, and I believe the in house counsel role is where I see myself for the foreseeable future.
What prompted you to take up an LLM?
Even when starting my first job, I was quite adamant that my education wasn't complete after Symbiosis, and I always believed that everyone has to continue learning and educating themselves, in order to stay up to date with the market / business trends and just getting to know new concepts in law and otherwise. I pursued the LLM with this open mind, ready for any learning that I could get, and Queen Mary was an ideal location for the same. It was important to have a college mentor in this time to show you how much you can learn by the LLM experience and to give you a direction for learning. My professor, Angie Raymond (I believe she has now moved to the Indiana University since I left college) was an inspiration in this time, she inspired us to attend several lectures even if it was unconnected to the current course.  My course was International Banking and Finance laws, but that didn't stop me from attending other classes even if it was only for the sake of listening to the professors and not getting any credits for the same. We used to attend classes by several professors including joint classes with Kings College and UCL. There were also guest lectures from experts from the industry area – banks and companies, and regulatory agencies like the Bank of England, which offered a huge array of learning.
Another important reason to study abroad is to open your perspective and horizon. There are people studying with you from all over the world in a place like Queen Mary and one of the important lessons I learnt was for example, while a Chinese student may not agree with CISG, a US student may argue vehemently for it, and a Brazilian student will try and push his own national laws. They may have different perspectives and reasons why they came to that conclusion and this is important to you, as a on looking student to know what the difference is, it will teach you analyse your own perspective on the situation, and you will be able to provide your client the same different perspectives depending on what you learnt there at that very occasion. This is applicable in several situations especially dealing with international law and law in different jurisdictions, and this continues to help me in my current work place.
Could you tell us about your transition from litigation (Lloyds PR and PepsiCo) to core corporate commercial work (Rajinder Narain & Co and Dr. Reddy's Laboratories)?
At the end of the day, the question here is what do you see yourself doing in your career; is it the thrill of standing in front of a judge and arguing your matter, or is it the equally exciting transactional work that is the backbone of a multi-million dollar deal. For some, the thrill and excitement in a courtroom is the basis for their endeavour, for me, the excitement was dealing, drafting and negotiating. At the end of the day both from a litigation and corporate commercial point of view you are trying to best protect your client and get the best deal for your client, but regardless of if you come into the picture at the beginning of the situation where you draft out the agreement or at a later stage where your are dealing with a dispute situation the deciding factor should be what makes your want to practise law more. That is something that every law student should think about before coming to a decision, and that is the same reason why I shifted from litigation to core corporate.

What is your current role as the Legal Head of IPDO and Biologics at Dr. Reddy's Laboratories like?
In Dr. Reddy's the business units I handle are a very intellectual property centric business. R&D and biosimilars both deal with high protection of IP, but as a generic pharmaceutical company, we are not entirely dealing with patents- it's more know how and how to protect it, not only in India, but in over a 100 different jurisdictions all over the world, that forms the backbone to the business. Whether you out-license your technology to a third party for manufacture and  sale of the product in a different country or if a third party is developing some new method to manufacture a generic molecule for Dr Reddy's, it is inherent, to always protect your IP through documentation. That IP will be intrinsic value for the company, and any sales of the product in any market will be based on your intrinsic value that you bring to the table. Apart from the usual business, there are other issues that as a huge pharmaceutical company you might also have to deal with, for example, securing electricity for your plants with a captive solar power plant, acquiring companies with technology that compliment your current portfolio, securing financing for different projects. So even though one might think that a pharma company would have only legal issues relating to pharmaceuticals, at most times that is not the case. As the business counsel I have to interact with several teams in the organisation and also deal with all the HR legal issues, litigation and Information Technology issues that complement the business.
Did you have a mentor or guide during the formative years of your career? 
I believe it is not only important, but also quite necessary to have mentors at different stages of your professional life. In college it was my professors, and seniors who had a huge say on what to learn and how to go about your career. At the work place, its someone who takes you under their wing and someone you can look upto, for inspiration and ideas. Luckily I have had mentors wherever I worked, especially my current General Counsel at Dr. Reddy's – Suprio Dasgupta who has taught me a great deal. One life value he gave me as a business counsel, and he always keep saying this to me and other colleagues, is that one should 'build your depth before you can build your width' in your profession, and that is something I am abiding by, that I should get to know all the details of how my current business works before I pursue and undertake other challenges and projects. I think that will apply to all sorts of careers, especially if there are any young lawyers reading this.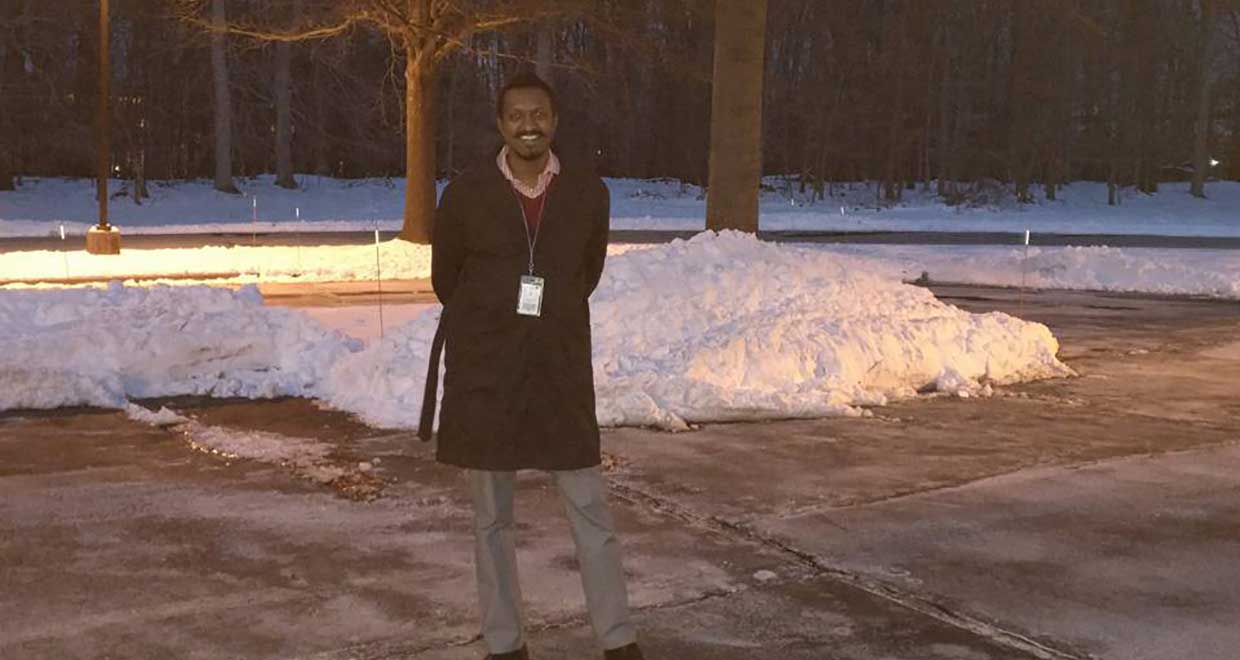 What advice would you like to give our readers, who are mostly students and young lawyers?
Yes, one advise I would like to tell your readers is, it is okay not to know what you want from your profession at the start of your career. There is enough time for you to experiment and get to know what you really like doing. Many of my peers are now quitting the once sought after tier 1 law firm to do other things in life. It is something that will come with experience, but once you do get to know your purpose, you will thrive in it, and not only thrive but excel in it.