D. Manjunath Rao graduated in law from National Law College, Shimoga, in 2004. Since then he has worked at Ayyappa and Cariyappa Associates, Enercon GmbH, M/S Greenko Group plc, Link Legal India Law Services, and Essential Energy India Pvt. Ltd., he is currently Manager at Solargise India. His area of expertise involves experience in working for companies from highly regulated sectors such as Renewable energy, oil & gas and telecommunications in the areas of Legal, Government Relations, Regulatory and Compliance.
In this interview we speak to him about:
His passion for Energy Law
Being in-house counsel
His diverse experience
Given that most of our readers are law students and young lawyers, how will you introduce yourself to them? 
I am a Law Professional specialising in Electricity Laws. I grew up in the cradle of greenery and mountains amidst the misty splendour (called Malenadu) of Chickmagaluru, Karnataka and studied law at The National Law College, Shimoga.
I don't come from a family of lawyers. My father was an employee of erstwhile Karnataka Electricity Board and incidentally my career developed in the field of Electricity Regulations. That is the only connect my family has with my career.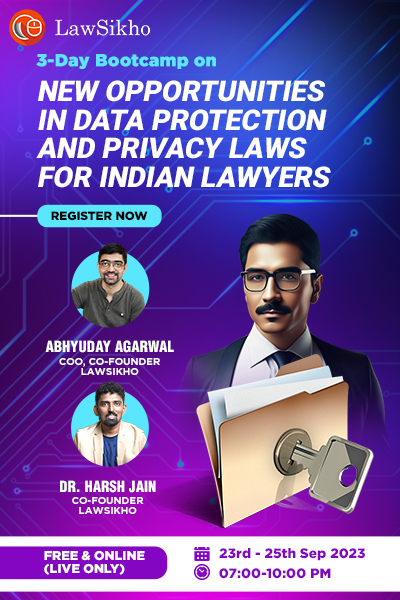 What was it that got you interested in the legal field? 
As far as I remember, I was always inspired by people from the legal field, which included some of my far relatives who were practising Law. The success stories and the respect that the profession holds, attracted me to law. The immense satisfaction you get when a client/company gets relief while acting on your advice has kept my motivation stronger and still going.
My admission to commerce was nowhere related to my legal career. I joined B.Com with an objective to get into MBA or CA as the same was usually seen as the consummation of a commerce degree. However, as time passed, I slowly developed interest in Law because of the above said reasons. Moreover, I always believed in doing the same thing differently instead of doing different or new things, with a slight emulation of Mr. Shiv Khera's quote, modified my ambition from Commerce to Law.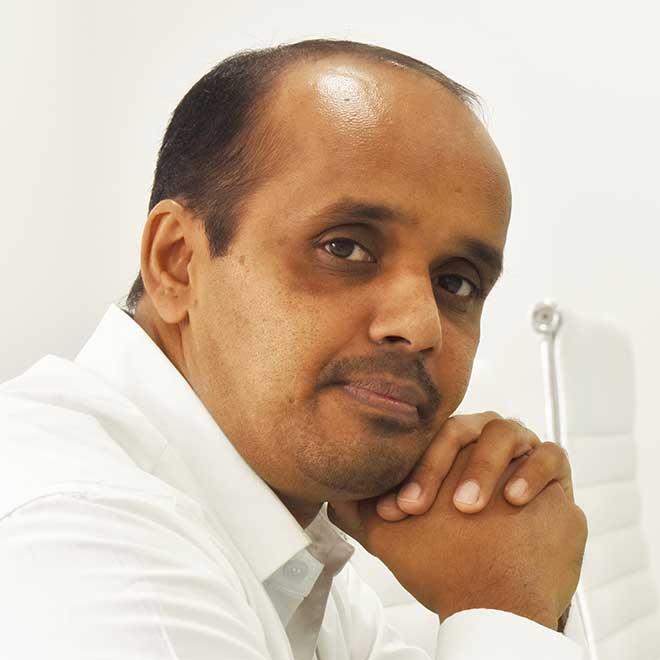 Did you participate in extracurricular activities such as moots, debates, etc. in college? 
Yes, I used to provide research support to my team for the moots and debates. Though my internship did not give the weightage to my resume with well-known names, it did, give me the exposure of seeing the core of the profession. My visit to the lower courts and the offices of the advocates there, gave me tremendous exposures to the basics of all types of legal issues. I got the opportunity to understand Court procedures  from their nascent stage.
What are your areas of interest? How did you discover and pursue them?
My area of interest is law. Though these are the days of specialisation, I think, a lawyer should know all the branches of law as they are interconnected. Hence, I always believed in the phrase "Jack of all and master of one". That's why I specialised in electricity laws, but I am always open to exploring other areas of this profession. In my career hitherto, I am lucky enough to have a chance to touch all aspects of the law, irrespective of the fact that I have specialised in electricity laws and have been working in the renewable energy industry.
What was your first job after college? 
With the ideology of doing things differently and in the urge to challenge the myths associated with the legal profession, I made my way to Bangalore. I joined law office of Ayyappa and Cariappa Associates through merit rounds. Practising in a law office not only laid the foundation for my career in law but also gave me practical insight to the legal career. It gave me the exposure to understand the basics of practising viz court procedures, drafting of legal documents and pleadings,  appearances before various types of courts, understanding the working in court offices, interaction with clients, interaction with government official/departments and understanding registration procedures.
How did you secure an appointment at Enercon India Energy?
Joining Enercon India Limited is the most cherished part of my life and I will forever have regards for the people there. Enercon experience has a prominent contribution in shaping my career.
Though I got into practising initially, the objective behind the same was to lay the very foundation for converting my dreams to reality. The support of my senior Mr. Cariappa in this process is significant. While practising, I started searching for a job through job portals. However, I was not confident of getting the desired job. The scenario in those days was such that corporates would hire only from law schools or foreign universities, if need be. Others chose external lawyers on a case-to-case basis. Hence, overall opportunities were less, unlike these days. Lack of suitable opportunities created hindrance to my confidence.  Fortunately, I got a call from the HR of Enercon India Limited who picked my resume from a job portal. The people there, especially HR, were extremely mature in their approach. The questions asked and the tests given were more focused on testing my honesty, capacity to work hard and readiness for learning rather than my academics.
My focus at that time was to get into a corporate world which can provide me the opportunity of learning and tremendous experience to reach my destination. The only question I asked during the interview was whether this is an LPO, for which the HR laughed and told that it's for legal department and not an LPO.
The day I got my offer letter is the happiest day in my life. It was a German based wind energy company which was ranked no. 1 in the world. The profile was Electricity Regulatory. It was a fresh breath of air and an entry to a whole new world.
I was a tad scared in the beginning. However, my colleagues supported me throughout. Though the profile focused on laws and regulations, eventually, I got the opportunity to handle overall legal issues. Enercon had its operations in many states and I got the exposure to regulations and laws of various states. I had complete independence and worked as an independent lawyer within the corporate.  The exposure and success was fantastic. The frequent interaction with the Government departments with respect to policy and regulations exposed me to a new branch of Policy and Government Affairs which was another feather in the cap. In this way, my first company was the reason behind my multidimensional career, i.e, legal, regulatory affairs and government affairs
How was working in house different from working at a law chamber?
The work profile at Enercon was a dream come true. It was almost similar to the practice of a law chamber except that I had only one client, that is the company, and that I could not appear before courts. I was less dependent on external lawyers or consultants and managed to do all the legal work except appearance before the civil court or high court.
I worked with Enercon for five years and then joined Greenko Group.  Greenko further extended my exposure to other renewable energy technologies, such as mini hydro and biomass. As all this time I was enjoying the work in the corporates, the lava of having the taste of law profession started oozing out and I could not withhold myself from re-entering the practising field.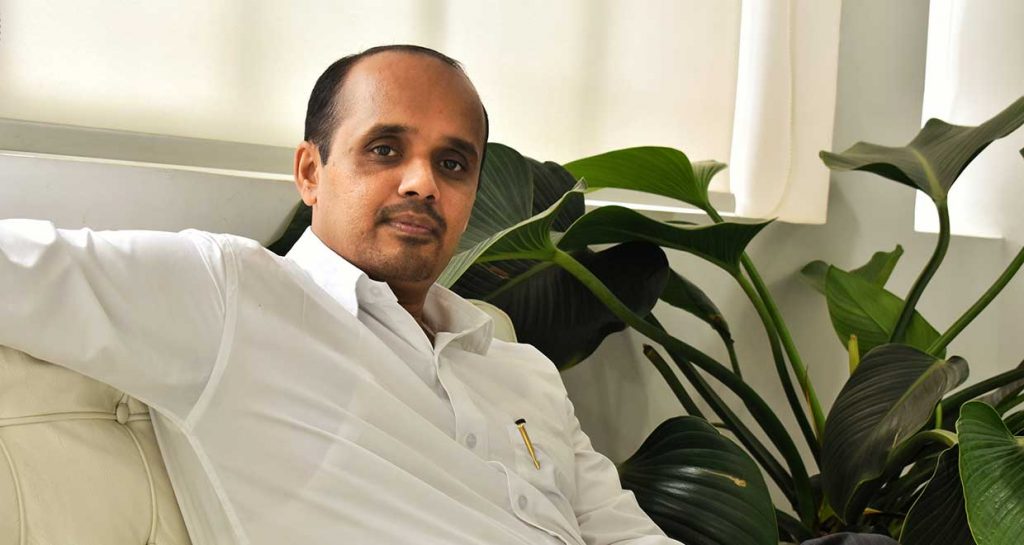 From working in-house, you took up a job with Link Legal. What motivated this shift? 
As I was waiting for the suitable opportunity to give a shape to my aspiration of earning practising knowledge, I found my opportunity at law office of Mr. Shirdhar Prabhu which was exclusively into electricity regulatory practice. It was like an ocean of knowledge wherein I had the opportunity of working in regulatory domain on behalf of many corporates including my previous companies. Also, we used to handle other cases like family matters, legal opinions on property transactions, cooperative society cases, etc. I closely learnt all the aspects of legal domain,i.e., beginning from client interaction till drafting, filing and appearances before various courts, commissions, and tribunals all over India.
Later, Mr. Shridhar Prabhu merged his practise with Link Legal and we continued there, as the regulatory practice chunk of the firm till I quit, to get back to corporates.
I would say all seemed similar except to the extent of cultural difference between the corporate and the firm. Even the appearance was not new to me as I already was already practising for a year and also continued to appear before commissions as an authorised employee of the company I worked with. In addition, even the Government Affairs is similar to practising wherein you have to persuade the government official as to a Judge in the court.
What is your current position and work profile at Solargise India Pvt Ltd? 
I work as a Manager – Policy and Regulatory Affairs at Solargise India Private Limited. My work profile is not limited to Regulatory and Policy domain but also includes legal work, as usual. SIPL is a UK-based start-up which was incorporated in India recently. Attracted by the government support for solar in India, they started in India with a vision of pioneering in the solar arena. Working in Solargise has provided me the huge exposure to the solar business from scratch.
My day starts every Morning at 6:00 AM. I jog and exercise for one and half hours and never miss my morning prayers. My work sometimes extends up to 5:00 AM the next morning.  However, lawyers are trained to work till the completion of work and the clock has no role. I never miss to read at least one judgment a day that helps me to update myself with the current legal trends.
Your expertise lies in the Energy sector. Can you tell our readers something about working in this industry?
Renewable Energy Sector is growing at a fast pace in the given scenario of exhausting fossil fuel and its ill impacts. Working in clean and green energy industry gives you the satisfaction of contributing to society and the future generation. However, as this industry is still in its nascent stage in India, it requires a lot of regulatory support from the government. Hence, a regulatory professional certainly has a significant role to play.
Further, the renewable business provides you with a 360 degree exposure as it gives you the opportunity to work in all the branches of law from Corporate to Civil and Criminal Laws.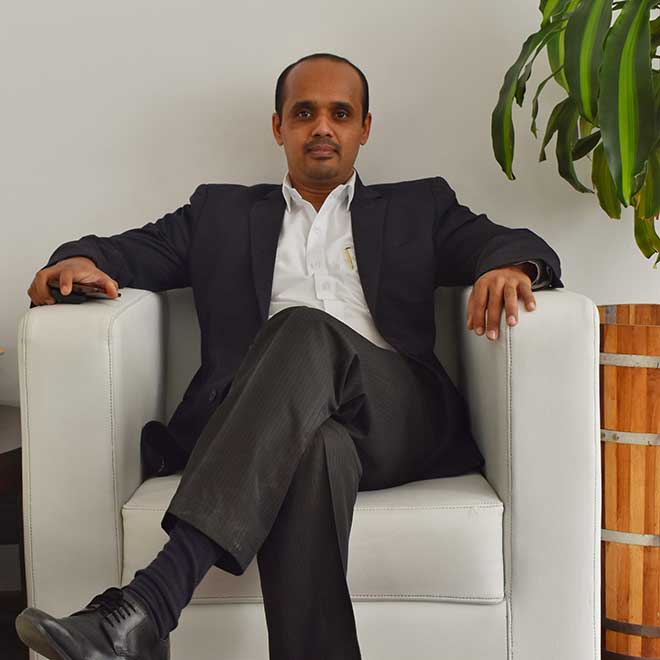 What skills are required to succeed as an in-house counsel? 
An in-house counsel, one should have the traits of both a lawyer and a businessman. An in-house counsel always acts as a channel between the legal aspects and the management, they should possess the skill of translating legal language to business language. They should know the commercial aspect of the business as the legal work in the corporate culminates from the commercials of the business. I would strongly recommend that an in-house counsel should possess practising and litigation experience to take the right decision. By this, a corporate counsel will have the capacity to visualise the legal risk/consequences and more importantly, identify the aspects culminating to litigation and minimising the same.
What are the challenges you have faced in building your career as it stands today? 
Major challenge in the career would be to create a balance between the legal and commercial approach. An in-house counsel should be excellent in the same. A decision of a lawyer depends on the laws only. Hence, it is very important to appraise the management about the legal risk or advantages involved in a commercial decision. Further, if the company chooses to take a decision in spite of the legal risk, an in-house counsel is required to be prepared to take steps to mitigate such risks in the best alternative way.
Though I am always recognised with regulatory, I am equally focused on legal, and government affairs. I feel it's an advantage to have the opportunity to handle these varied responsibilities, as all are the part of the legal profession.  
Though I am termed as a regulatory expert, it was the traits of a lawyer which has helped me to stand here. It is my constant endeavour to involve myself in the legal work or keep myself appraised with the legal updates, though I was majorly involved in regulatory affairs.
A lawyer should possess a dynamic personality and should be having the professional approach. He should be like water, to fit in any situation without having to lose his basic trait. Handling domains like legal, regulatory and government affairs has taught me multitasking while exposing me to an ocean of knowledge. The practising experience have helped me a lot in effectively multitask and handle complex situations.
Do you think your education prepared you for the challenges you have faced?
Yes I think, legal education does have a very important role and significantly helped me to overcome my challenges.
Though a law course cannot cover all acts, rules and regulations, still it provides the knowledge about important and basic laws while teaching us the approach. It also induces a sense of awareness, independence, and confidence in you. However, I would also give equal importance to practising to make you a complete law professional.
Did you ever consider pursuing higher studies?
Yes, it's definitely on the cards, though time is a constraint. Higher education not only make your resume attractive, but also helps you to explore and learn new areas of law.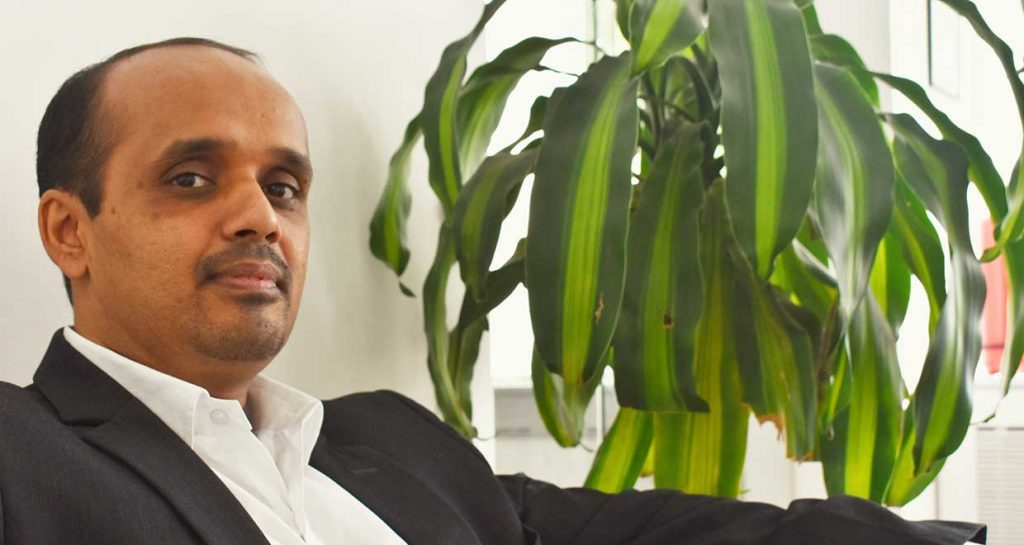 What advice do you have for our readers who are primarily college students?
I would say in the legal arena, interest is intelligence. Unless you have interest in your work, your knowledge will never help you. As said earlier, the exposure to the court and litigation for some initial years is imperative for an in-house counsel. Otherwise legal knowledge is incomplete. Practising will give you legal perspective to your approach for which you are hired.
Having said this, I want to mention that I have come from a society and a time where a degree in law or the profession was seen as a last resort for your failed education (not able to obtain seat in any other "good" courses) and the word "Advocate" gave the impression of a person standing in court campus behind his senior wearing a worn out black coat waiting or pleading for the cases or some stipend from his senior. The concept of the job for a lawyer in a corporate or early success and earning were completely alien. However, the scenario is better for law students now as there are plenty of opportunities to begin and grow at a faster pace. I would advise the Law students to keep faith and be undeterred because you are the best. Don't forget you are stepping towards a very highly dignified profession in the society with a lot of privileges. As it is said "Dharmon Rakshathi Rakshithah", the profession shall be your dharma, honour it and it will bring honour and protect you.
Have faith.