Deborshi Barat is a professional actor along with being a corporate lawyer. He had graduated from NUJS, Kolkata in the batch of 2008, thereafter he worked at worked at S&R Associates, Delhi for a little more than two years. Most amazingly he took out time between all these and pursued his passion for acting and theatres.
His first break was in a national award winning movie 'Ranjana Ami Ar Ashbona' thereafter he has acted in many Bengali Megaserials. He is currently pursuing an LL.M and MALD (Master of Arts in Law and Diplomacy) from the Fletcher School, Tufts University. He is also an author having his first book in Magic Realism already published!
Let's ask him about:
His law school experience at NUJS and work at S&R Associates
His passion for movies and theatre, and receiving the first break
LL.M experience from Tufts University and future plans
How would you introduce yourself? Could you please share a little bit of what motivated you to pursue law as a career?
I was interested in the humanities subjects in school, History, Pol. Science, Civics, the social sciences. In the latter half of my studies at St. Xavier's Collegiate School, I was involved in debates and public speaking. Various things converged at a definite focal point, and suddenly I was giving the law entrance exams.
How did you make the initial shift from a science background to law? Would you say it was difficult settling in?
Not at all. I wasn't cut out for Science. After a few months into the stream, I realized I would make a shift to something that augured well both for my skill-set and interest. Law was a much better fit for me.
Please tell us a bit about your time at NUJS. Please tell us about the manner in which you approached academics while in college.
NUJS was a lot of fun. I approached the academic aspect of law through logic, common sense, and understanding the broader concepts. Getting to the theories and tenets was half the job, obviously requiring further embellishment, but then what are photocopied notes for? Jokes apart, the environment in a lot of classes was one of inquisitive pedagogy, learning through questions, the old Socratic method, and that helped immensely to sustain interest. Other than academics, debates and dramatics kept me occupied.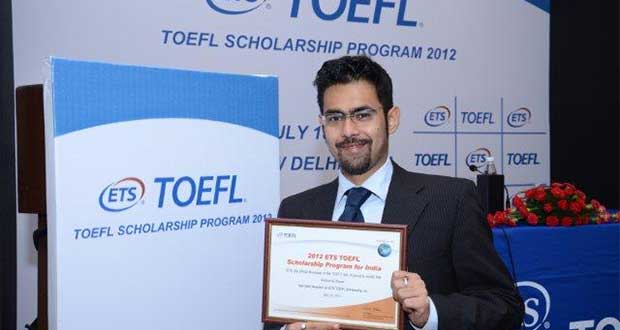 You had scored an amazing 119/120 in the TOEFL, bagging the scholarship. How much effort would you say it had required you for this achievement? What prompted you to take this test?
It isn't very difficult for someone who's been taught in English through school and college to secure a high score in this test. It's designed in such a way that Indians, who are better in English than most other nationalities, can perform well. I was applying for a masters degree and so I took the test. Later, when I was looking for funding, I stumbled across the TOEFL scholarship and applied for it.
When did you start pursuing acting? Was it one of your childhood dreams to act in movies, or did it materialise while at NUJS?
I've been acting on and off through school, especially in the last two years, but it was only after I entered college that I started acting with professional theatre groups. NUJS itself wasn't a catalyst to pursue acting. Since Calcutta is my hometown and I was enrolled here, I had a lot of time to act, rehearse. Acting in movies wasn't really a dream, it happened accidentally. I'm mainly a theatre actor.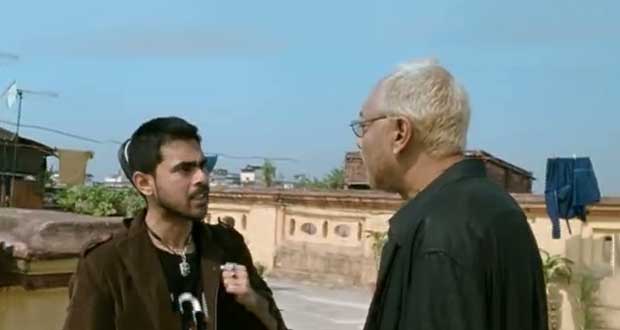 You have acted in the National award winning movie, Ranjana Ami Ar Ashbona, and many other movies and series. Please share with us how all of this happened. When did you receive your first break?
I was working at S&R Associates in New Delhi for a little over two years, mainly doing capital markets work. I quit my job around the end of August 2010 to process applications for higher studies in U.S. universities for the next year. Since I was applying for Policy studies as well, I was required to give the GRE. Around the time of the test, the Airtel Theatre Festival was happening in Kolkata and my friends persuaded me to be a part of it. A panel discussion was organized to promote the festival, exploring the intersection of theatre and films. A friend of mine was moderating the discussion, and reputed director Anjan Dutt was a speaker on the panel, while I was a speaker too. Later, Mr. Dutt approached me to cast me in his next film, which was Ranjanaa. Subsequently, on account of certain pressing personal circumstances, I was forced to defer my admission abroad and stay on in Kolkata. During this time, I got a few more offers in a couple of other films and some megaserials. However, I did these projects as a pastime, not as an active pursuit of the creative arts.
You are the author of a book, 'The Hunter of Pigeons', published by Partridge, a Penguin Random House Company. What is this book about? What made you write it?
This book is a thriller. As a genre, I've been deeply fascinated by magic realism, and accordingly, I've tried to incorporate elements of it. The book, however, is a fast-paced mass market work of fiction. During the time that I was in Kolkata, after I'd quit my job and was waiting to go abroad, I had some time on my hands and began working on the book.
Please tell us about your experience with FeminIjtihad as a Supervising Lawyer. What were the responsibilities you were entrusted with?
A friend of mine at the Fletcher School connected me with Natasha Latiff, the founder of Femin Ijtihad, who was then working on a project in Afghanistan. With her, I render legal opinions aimed at strategic advocacy of human rights, especially for women in Islamic countries. I presently work as a Supervising Lawyer.
How was your work as a corporate lawyer at S&R Associates between 2008 and 2010. Please tell us a little about your work profile while working there. What were the responsibilities you were entrusted with?
I completed an internship at S&R and Mr. Sandip Bhagat, partner at S&R, offered me a job while I was in my last year of NUJS. I greatly enjoyed my stint there. Most of my work involved Capital Markets, with some litigation and M&A work. S&R has a superb work culture, with a special emphasis on quality, attention to detail and thoroughness. I learnt a lot on the job.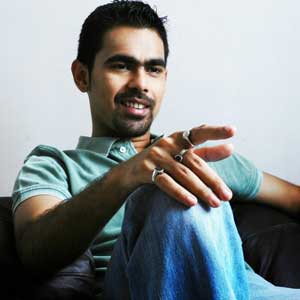 How did you decide to quit your job and start up with your independent practice?
My plan was to process applications for higher studies abroad after I quit and leave the country. However, I was constrained to stay back in Kolkata for a couple of years thereafter. Apart from certain medical issues, I was helping out my family with some legal matters related to property and allied concerns. This prompted me to practise independently for some time, mainly liaising with other lawyers, briefing counsel, drafting, etc. Not only were the skills required for practice entirely different, the motivation and environment of work was different as well. Among other things, the process was far less efficient, slow, ridden with procedures, frustrating delays, etc. One had to get used to a slow-moving dynamic after the deadline-driven corporate culture of a firm.
How is Masters of Arts in Law and Diplomacy along with a Masters in Law from Fletcher School, Tufts University. Please tell us a little about your course structure. What made you choose this programme?
I wanted to use my law degree and training as a base and explore the Policy paradigm, including International Relations. Hence I applied to the Fletcher School where the keystone degree, the MALD, suited my needs perfectly. Once at Fletcher, I spoke to a few of my professors and they convinced me to apply for a joint LL.M. degree as well. The International Law course structure at Fletcher is one of the best in the world.
How did you go about the admission process? What are your career plans after the completion of your joint degree?
The admission process was long and arduous. I took a lot of time picking and choosing the universities/courses for which I'd apply, speaking to many people, researching. The process can be a lot quicker if one knows exactly what he/she is looking for, organizing the paperwork accordingly, focussing on the next step. I have a few career plans, but I'm happy to surprise myself!
Is there a stark difference in the teaching pedagogy between the teaching model followed in law schools abroad and those in India? What are your views on this?
In principle, they are the same. In effect, it's quite different. The Socratic Method is followed more strictly in U.S. universities. The reading materials for each class are usually substantial, and one is required to have reviewed them thoroughly before the class, such that all students can engage in a discussion during the class which the professor moderates. Issues and questions are raised, clarified, argued upon. This may also be a reflection of education at the masters level, which assumes a level of maturity. I can't vouch for all law schools in India, but from what I've heard, the teaching model in the country involves a lot of in-class lectures, where the professor 'teaches' (as opposed to leading a discussion among students) and students listen.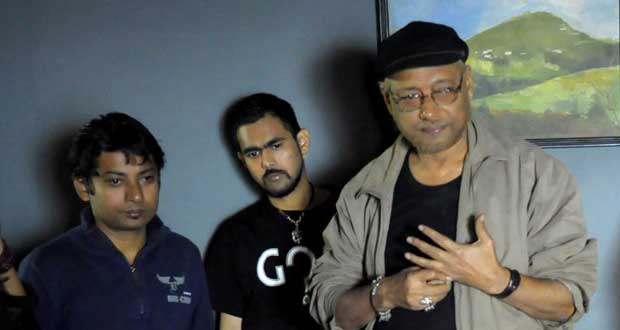 What were the biggest hurdles and challenges in the early days of your career as an actor? How did you deal with them?
I'm still dealing with them! A career as a 'professional' actor is one of extreme frustration and patience. Acting is only part of the job, it involves networking, knowing people, haranguing directors, agents, showing up for umpteen auditions, etc. No matter what people say, there's a huge element of luck. Acting merit is, I think, a very small component of the deal. I am quite bad at networking and following up, so I didn't do any of it. My bad. My friends and family say I should push more, but I tell them that I didn't sign up to do all that. I've been lucky to get the few projects that I did. Once in them, I tried to do my best. In movies and serials, I haven't done a major role. So yes, they also serve who only stand and wait.
How do you manage to divide and manage your time effectively? Have you thought of pursuing a career in acting fulltime?
If there are multiple interests, one usually finds time for each of them. Of course, one has to have the right circumstances, and I've been lucky that way. Often, the time is divided into stages. For example, when I was working at S&R, I didn't do any theatre. After I quit and I was on my own, I had more freedom, more flexibility to dabble in other stuff, things of interest, writing, acting, theatre. I've thought of pursuing acting full-time, and upon careful deliberation, I've decided against it. Eventually I would love to be a full-time writer though, god willing.
As a concluding message, what would be your advice to law students who would innately want to try their time in acting?
Law and acting have very little in common. It's tempting to draw parallels but it isn't true. Courtroom dramas are good for books and movies. If anyone wants to pursue acting, one should be prepared to give it a lot of time. Besides, law students already have the option of lucrative careers, meaningful work, by dint of their education. In that scenario, it is even more difficult not to crack in the middle of a frustrating wait for acting projects to come along.