Deepak Singh graduated in law from University of Delhi, batch of 2015. Prior to that, he held a degree in Engineering from Maharshi Dayanand University. After a successful stint at LakshmiKumaran and Sridharan, and short span at Khurana and Khurana, and at IIPRD Consulting, he's currently Associate Partner at Lexorbis. Deepak specialises in Patents, with an expertise in Software, Networking, and Telecommunications. He is actively involved in identifying inventions, drafting patent applications, performing Infringement analysis, drafting responses to office actions for Indian and foreign applications in the field of software, mechanical, medical robotics, bio-medical, robotic processes, medical devices, electrical, electronics, and automobiles.
In this interview, we speak to him about:
His major shift from engineering to the IPR sector.
His role at Lexorbis.
His gainful experience in IPR.
The importance of mentors in the legal fraternity.
How has your  degree in Engineering been useful in your work as a lawyer?
During my school days, I wanted to become an Engineer like my father and never planned of becoming an Advocate. I got my engineering degree in computer science in 2006. Being a mediocre student, I decided to take up any engineering job and started my career in software domain.
While working in the software domain, I got a call for a Patent Analyst profile from an HR of Anindus Consultants (Formerly known as Bluefile IP Services). Anindus Consultants was a subsidiary of Lakshmikumaran & Shridharan Attorneys. Following that, I was hired in 2007 as one of the first employees in the prosecution team of the IPR division. I  started my IPR career with drafting responses to US and EP office actions. I also got an opportunity to work for a US Attorney on analysing a patent portfolio for identifying potential patent infringers, preparing infringement charts, preparing invalidity contention charts, preparing response to invalidity contention charts, performing market analysis, and computing financial damages due to patent infringement by an infringing party.
After four successful years with Anindus Consultants, I was shifted to the main firm Lakshmikumaran & Shridharan Attorneys. While working with the law firm, I felt a need of becoming an Advocate and therefore I joined the regular evening batch of the Law Faculty, University of Delhi. After three hard years, I completed my Law Graduation, which I had never planned for in my early days of career. There is no direct connection between engineering and legal graduation; but a job profile in Intellectual Property Rights, requires both technical as well as legal knowledge. Following my Law Graduation, I have also cleared a Patent Agent Exam and now I am an Engineer, an Advocate, and a Patent Agent. Thus, I am now a complete Intellectual Property Professional. As one can see, nothing was planned, everything kept on rolling from one strength to another.
How has the transition been moving from the STEM discipline to legal studies?
Like I have mentioned earlier, nothing was planned, everything kept on rolling. But yes, I started my career in the STEM discipline and then moved to legal the fraternity. In the initial days, I would think on a regular basis that whether I had taken a right step or not. But, as you can see that it proved out to be the best for me. I will not shy away from saying that STEM and legal world are totally different, but when you accept something from your heart, there is little to worry about. And as rightly said by someone "Nothing even becomes real till it is experienced".
What were the different activities that you took up at law school?
I had attended the evening classes at Law Faculty, University of Delhi. I would join the class after the entire day at office for 10 long hours. But still, I managed to participate in a few sports events and annual day programs, apart from attending the moot court as a spectator. I really wanted to take a part in moot court, but my official responsibilities never allowed me to take another extra step beyond attending the classes.
Did you always aspire to work in IP law?
Well, I never even aspired to become a lawyer. But I joined the Law Fraternity either by chance or by luck. Year 2007 was a period of world job recession and even the right candidates were not getting right job. I am very thankful to God that I met right people at right places in that year. Whatever I am today is because of the friends and professionals I met in the year 2007. Becoming an IP Professional was never on my wish list but you never know what God had already decided for you.
In a few years you got promoted from Associate to Principal Associate at L&S, which is one of the most reputed law firms in India. Please tell us a bit about it.
The qualities and competencies vary from one professional to another. There is no formula to success. Some takes easier path, and other take longer ones. But, what matters in the end is whether you are successful or not.
According to me, one has to have fair communication skills to deal with inventors, applicants, clients, and even the officers sitting in the patent offices. One need not to be excellent or exceptionally well versed with the in-depth knowledge of the developing technologies, but has to have good basic knowledge of the subject matter. In addition to that, as and when a professional career rises, one has to keep his legal knowledge updated from one level to another. So, basically, when you a make a distinction between an Engineer and a Lawyer, you will see that Engineer requires to have a good rather strong basic knowledge about his/her engineering domain, but the lawyer has to keep on updating his knowledge on day to day basis. He has read latest case laws or judgements to compete in the Legal Fraternity, which is not the case with Engineer.
But, yes, I enjoyed with working with L&S. And  currently I am not a part of L&S but working as Associate Partner at Lexorbis Intellectual Property Attorneys.
Having mentored a lot of interns what would be your advice to those seeking internships at law firms like yours?
The qualities required for internship varies from one firm to another. There is no sure shot formula. But yes, I would recommend that an aspirant can connect socially with one or more seniors over the social network to secure the internship program. Otherwise, each firm has their own rules and guidelines to select the interns for the internship.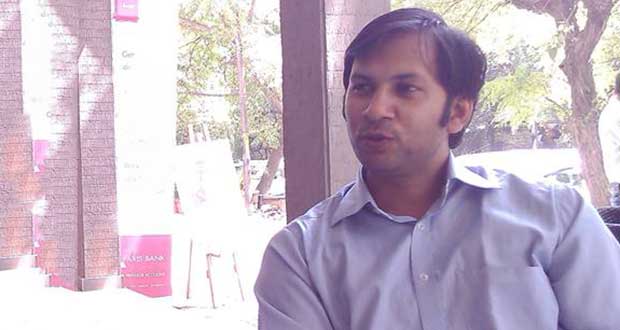 What is your stance on India's present standard of protection for software?
The Patent Office has released new revised Guidelines for Examination of Computer Related inventions (CRIs) in June 2017. These Guidelines are modified version of the Guidelines published in February 2016, last year.
I would not like to go into details but would like to let the inventors or investors know that the new Guidelines are definitely a step forward in positive direction and are in line with foreign jurisdiction practices. That is, with the new Guidelines, the success ratio for grant of patent related to software will now increase.
What do you do and how do you do it?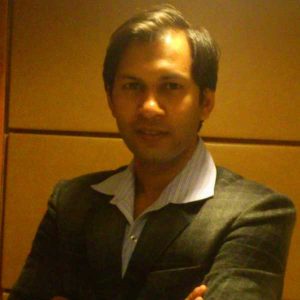 I have recently joined Lexorbis. But, when I was at Lakshmikumaran and Sridharan Attorneys followed by Khurana and Khurana, I managed some of the largest client accounts at both the firms. I oversaw end-to-end client engagement, delivery and operations management, and resource management. The responsibilities also include interfacing with other organizational functions including management of paralegal operations in addition to technical part of the job.
My responsibilities as Principal Associate followed by Associate Partner include managing a fast-growing group, defining processes, ensuring quality, maintaining client relations, and helping the new paralegal team of IPR Engineering to understand the various requirements of the Indian Patent Laws.
Within the technical team, I was responsible for mentoring fellow associates, determining and ensuring revenue targets, and creating new workflow processes. The responsibilities further include identifying training requirements of team members, understanding their personal goals, and mentoring them to achieve their personal and professional objectives.
At, Lexorbis, I would be involved in managing Foreign Law Firms and Clients, Strategic Planning, Operations Management, Business Process Transformation, Managing Budgets and P&Ls, Board Reporting, Client Engagement, Thought Leadership, and Managing Patents operations. I would also focus on removing bottlenecks, work in cross-functional teams to get things done in expected turnaround time, and attain scalability to create value for Lexorbis and its clients.
What steps did you take to land in your present job?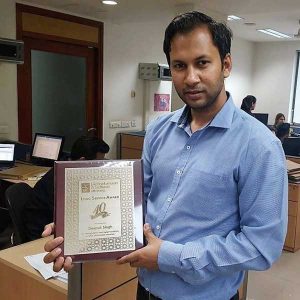 Currently, I am working as the Associate Partner with Lexorbis. Previously, I was working in Patents Division of Khurana & Khurana, IIPRD Consulting, and Lakshmikumaran & Sridharan. While landing on the present job. I have attained a Law degree and a Patent Agent Certificate.
However, obtaining multiple degrees was not the only means to land in my present job. But most importantly, my 10 years of experience of working with Indian and Foreign clients on projects including patent drafting, patent prosecution, FTO, infringement analysis, patent searches, invalidation searches, litigation support, and attending hearings at Indian Patent Office and Indian Intellectual Property Appellate Board (IPAB).
What are the most challenging aspects of being an IP lawyer?
There are a number of challenges in this career. One major challenge is that majorly an IPR section or IPR job opportunities prevail in law firms. In law firms, there is a culture of sitting late in office and leaving after set time period. So, this in return offsets the work life balance.
What final piece of advice would you like to pass on to our readers?
A student aspiring to become an IPR professional needs to complete his/her law degree after a graduation in science. Also, everyone should visit a career counsellor at least once to choose his/her career and to sort out what they want to be. A career counsellor's job is to assist or guide a student to figure out what they want to be.