Dhruv Paul is a graduate from ILS Law College, Pune, batch of 2008. He is currently Senior Associate in the Corporate and Aviation Groups of Watson Farley & Williams. Based out of the Dubai office, he advises clients on a wide range of largely cross-border transactions. Prior to Watson Farley & Williams he worked in the Dubai office of Clyde & Co. and before that in the New Delhi office of Trilegal. His area of expertise includes acting for global and regional conglomerates, financial institutions and high net-worth individuals on acquisitions, divestment and incorporated & unincorporated joint venture transactions, and corporate matters, across the MENA region and India. He also advises clients in the aviation sector, where he represents financiers, airlines, owners and operators on the finance, lease, sale and purchase, and operation & management of business jets and commercial aircraft.
In this interview we speak to him about:
His time at ILS Law School, Pune
His experience working in Dubai and the difference in work culture
Specialising in niche areas of law
How would you describe your time at ILS?
I had five wonderful years in ILS Law College, Pune. It was my privilege to study amongst some of the most talented and ambitious people that I know. My batch mates as well as senior and junior colleagues were always working on moot courts, legal research and writing, sports and drama, volunteer work, and of course lots of internships!  I think we all pushed each other to strive for success, while not forgetting to have our fair share of fun, building life-long friendships and memories.
Why did you decide to take up a BSL course as opposed to a B.A. or BBA LL.B. course prior to your LL.B. degree?
As a youngster just out of school, I was not 100% certain about becoming a lawyer. The BSL LL.B. course of ILS Law College allows you to graduate in three years with a B.A. equivalent degree which qualifies you as a graduate to pursue anything else.  I thought this was a very useful feature to hedge my bets, just in case I didn't like law school, etc. (of course in retrospect, I didn't elect to opt out but it was good to know that I had an option without needing to spend two more years studying in futility).
Did you have a mentor or guide during the formative years of your career?
Yes, I had one or two seniors in college (who eventually graduated while I was still in college) who were of great help in terms of initial career planning. I have tried to build similar relationships with colleagues in each of the organizations that I have worked in. I still use some of them as a sounding board. I think a mentor/guide can add real value at certain junctures, by adding perspective and sharing experience. A mentor or guide can give you useful insight based on their own experience, and in a field where information dissemination is far from ideal, this is a useful tool. That said, I think it is equally important to have conviction in oneself and back yourself to make the right moves.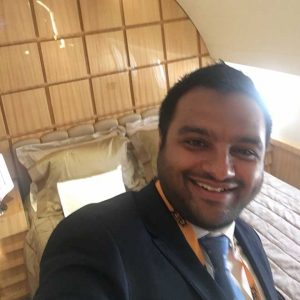 Having worked in both India and Dubai, what is the difference you see in the work culture and environment?
The key difference is that Dubai is an international financial centre and a significant cultural melting pot, whereas India is more uniform. The work culture and environment in Dubai is influenced by its richly diverse stakeholders whereas (in a strictly work culture and environment sense), India is pretty one-dimensional.
In terms of my colleagues and counterparts in Dubai I regularly work with a diverse cross-section of lawyers qualified in England, Canada, Egypt, New Zealand, Singapore, Lebanon, New York, etc. Each of them approach matters in a slightly different way and offer different perspectives based on their experience and training. It is always an interesting and enriching exercise to work with such a diverse group, and to generally discuss the world-at-large with people with different perspectives.
The client base also consists of a wide range of global, regional and local players, each represented by individuals belonging to different cultures and trained in different styles. There is always a challenge around the corner in how to deal with a specific situation. Even in terms of the actual work, transactions often involve two or more jurisdictions and could be inbound or outbound in across the region and beyond. Juxtapose this against a colleague pool of largely Indian qualified lawyers, practising Indian law in a largely inbound or domestic transaction environment, for largely Indian (or a few expat) client representatives.
What prompted you to shift from working at a prominent Indian law firm to an international one?
A key reason to shift was to experience the sort of diversity that I have described in my answer above. In addition, I was attracted to work in a large international firm with a wide network that would expose me to a best-in-class practice management, learning and development programme, precedent bank, etc. I also wanted to work in a team that acts as international transaction counsel, as opposed to correspondent local counsel. (I should add that my only experience in an Indian firm was at Trilegal, which fares quite well on most of these parameters in any case).
My stint in international firms has improved my transaction management efficiency. It has helped me develop an intuitive and proactive (rather than reactive) approach to running transactions. I am encouraged to think commercially and practically in order to get the deal done and achieve the parties' objectives, while of course remaining within legally acceptable parameters. Of course, working with governing laws that have well settled principles (e.g., English law) or with flexible and investor friendly jurisdictions (e.g., the Cayman Islands and the British Virgin Islands), helps this learning process.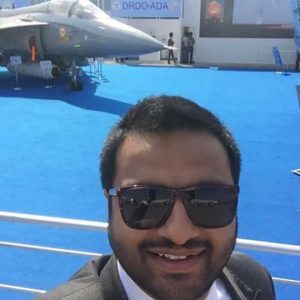 Tell us a bit about your experience at Trilegal for over five years.
I joined straight out of law college, completely taken up by the novelty of a BlackBerry, a decent regular income, a plush office and the other bells and whistles. The 'good life' feeling was quite swiftly replaced by being hit with a wall of learning and development requirements. The next few years can be classified as a mix of a steep learning curve with long hours at the desk, punctuated by much needed (but all too short) breaks, holidays, retreats and bonus/increments. I received excellent training, and it was my privilege to work in Trilegal during its breakout phase in which it broke into India's tier I market and metamorphosed from a promising start-up into prominent national player. I left with a sound set of lawyering skills and good relationships with seniors, peers and juniors. I couldn't have asked for more.
How did you come to develop expertise in niche areas of law, such as aviation and cross-border transaction?
Having got through the initial slog of adjusting to working life, learning critical job skills and legal principles, and working on delivering projects and transactions; I assessed where I had reached and what I wanted to do next. I realised that there were a fair number of general corporate lawyers like me in the firm that I worked in and in each of the other firms that I could see myself working in. I then decided to try finding ways to differentiate myself. At the same time, I was inclined towards working in an international firm for the type of reasons that we have already seen above. At this stage, I came across a role that would provide me with some exposure to the aviation sector. My research suggested that this is a high growth sector in the Middle East and India. All of these factors, couple with my fascination for aircraft – the decision was made.
If you could condense your career graph, how would you do it?
In the initial stage, the challenges were around job/skill gap. I don't think this was limited to me, most of my peers agree that our law training barely gives you the type of skills you need to succeed in transactional private practice roles. Even though I did a number of internships while in law school, most of my learning was 'on-the-job'. Once I got comfortable in my (then) current position, I decided to shift gears by taking up a role in a different jurisdiction with an unfamiliar sector specialisation, in a different city and within a different category of firms. Looking forward, I guess I would like to continue developing my career, during a period which may see liberalization of the Indian legal sector, tech disruptions, macro-economic challenges, and the rest!
What advice would you give the upcoming generation of lawyers?
Pick up as many practical skills as you can while still in college/law school, but don't forget to have fun! Learning a bit of coding might be the next differentiator.