This interview has been published by Prabhjot Singh, Priyanka Karwa and The SuperLawyer Team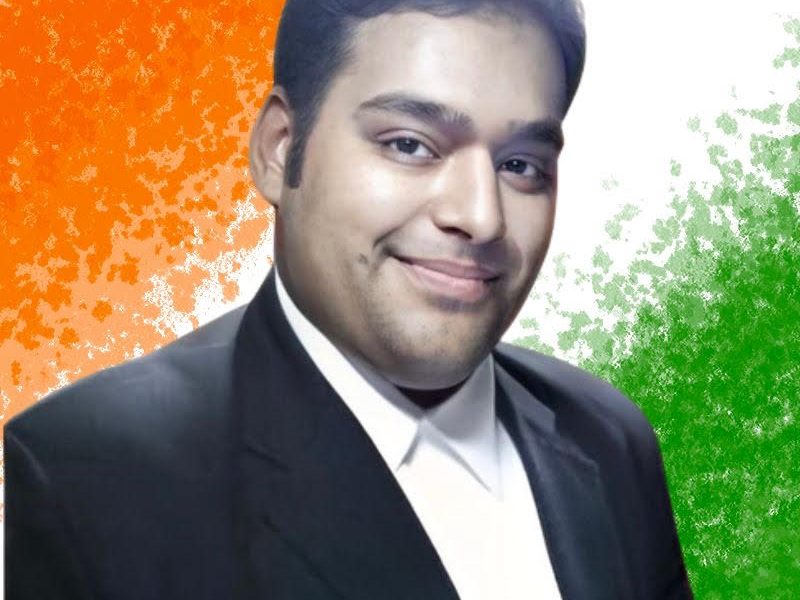 What was your "slam-book career aim"? How well did it go?
There wasn't any slam book career aim as such, but if I have to consider the pivotal point at where I figured out what to do in life that would be in my second year of law school, where I had a couple of friends leave for national law schools after the first year and that made me think about the next steps in life. After that there was no looking back, I interned and mooted whenever and wherever I got a chance.
All of the internships I did were with different types of organizations involved in diverse areas of law. The aim became to explore and experience everything in law to find my niche and I continue to follow and give the same advice to my juniors and peers as well. 
For a law student, one must keep on getting evolved and updated with all areas of law to be a jack of all trades and to figure out what is one's own perfect field to master.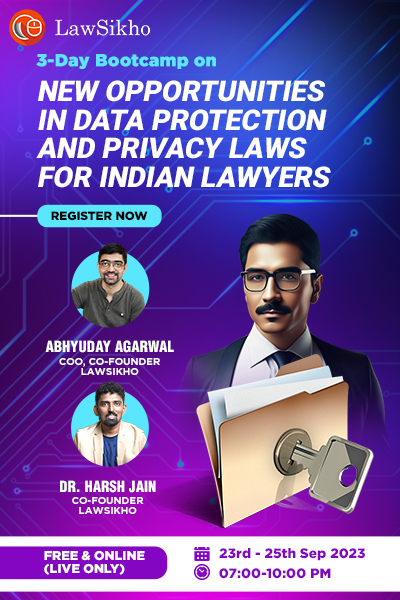 As for how well it went, I leave that up to others to tell me.
You did LLM and now PHD from well-known universities, how do you carve out time for different responsibilities?
Honestly, if you ask me about the higher degrees (both LL.M and my PhD) was solely because of my mother, who wanted me to have a "Doctor" in front of my name and nothing more. I don't see myself reaching here without her nudge.
For the remainder of this question, "It takes a village to raise a child" for which I am extremely grateful to my seniors, mentors and colleagues, who stepped in and allowed me those absences from work and always had my back and encouraged me to do it and fulfil my mother's dreams both professionally and personally. (It's also one of the reasons that the Acknowledgement part in my thesis is over five pages long)
On a side note, I encourage all students to keep studying alongside work and learning new areas of law in the early years since time is a commodity, which you have plenty of in your early formidable years and scarcely later in the profession.
You were an avid mooter in law school. Do you believe that mooting helps law students to face real-life scenarios?
Absolutely, I believe that every law student should at least try one external moot during their stint in law school.
Mooting not only helps to figure out one's likes or dislikes in the area of the specialization but also builds the fundamental traits required for an advocate. It helps you to think on your feet, research areas of law and recent issues which you remember forever and more often than not makes you more focused towards your final goal alongside making bonds of friendships with your batchmates and friends even stronger.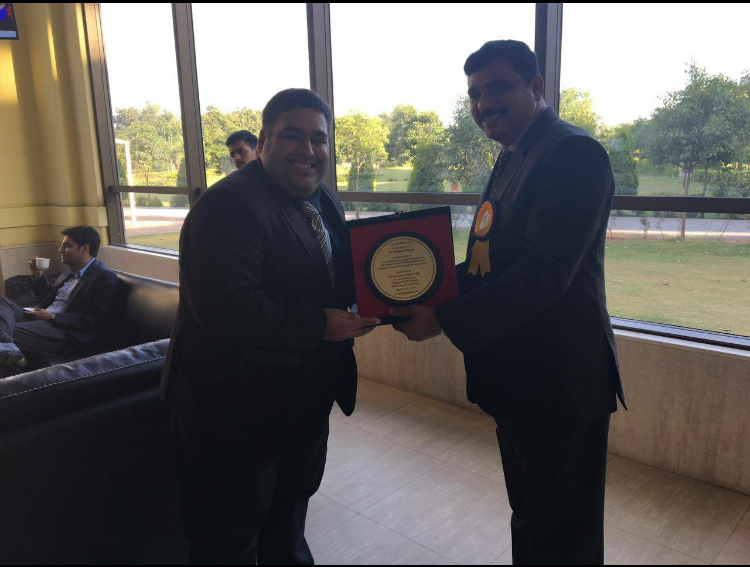 Nowadays, besides Mooting, there are a lot of different opportunities for law students such as Client Negotiations, ADR/ Mediation Negotiations, Model United Nations etc., which I believe all students should work on. I have been judging some of these new formats of competitions and it is pretty interesting and a good way of improving their oratory and communication skills given the international angle and exposure in such competitions.
As a first-generation lawyer, you have moved from a chamber practice to a tier-1 practice, how has your journey been so far? Would you say the opportunity a firm provides for a young lawyer is worth the trade-off in building a reputation?
This is a complicated answer and this question has possibly taken me my entire career of 11+ years to think about and possibly answer correctly.
I think it was Matthew McConaughey who said, "I need each day, something to look up to, another is something to look forward to and another is someone to chase" which is what I would say has been my journey so far. It has been extremely fun filled with various learnings and lessons and has been extremely fulfilling.
I started with a wonderful senior and mentor, who trained me with the ways of the various High Court s and District Courts and provided me with the guidance, support to even take private matters and gave me opportunities to appear and address the Courts including my very first day at his chamber. I could give you stories upon stories as to why a good senior and mentor in the profession are key in one's formidable years and that's what makes or breaks you.
Once he got elevated, I moved to another amazing lawyer and his firm, who gave me a lot of opportunities to spread my wings and allowed me to develop and learn the finer things in the legal profession and when I thought I was ready to move on the greener pastures I moved into the tier-1 setup with my current partner and team, who gave me ample opportunities in the most complex and high stake litigations and allowed me a free hand to do what I do best for which I shall be eternally grateful.
While I believe, that my shift from chamber to tier-1 practice has not had any trade-offs as I have been graced with wonderful opportunities which have only accelerated my growth to become the best version of myself professionally. However, after being a partner in a tier-1 firm, I am of the view, that one shouldn't directly start with a tier-1 firm at the beginning of their career especially if you have Disputes/Litigation as a career in mind since one needs basic leg work and understanding of the Courts which is not possible in the high-stress environment of the law firms and once you are aware of the basics then the shift to the hustle and bustle of the law firm is much more fruitful.
In essence, you need to start from the peewee league and hone and develop your skill and game to reach the Yankee's majors.
What are your areas of expertise, and how did you come about them?
My areas of expertise include civil, commercial and criminal disputes, domestic and international arbitrations (both institutional and ad hoc), Cyber, Insolvency and Bankruptcy Law, IPR, Telecom, Gaming and Competition Laws.
My mixed bag of expertise is essentially the exposure and opportunities that came my way and it continues to grow each day.
You are one of the few tech-savvy lawyers, how did your tech knowledge help during the Covid-19 pandemic?
I have been arguing through Tablets and Laptops in the Courts and have been pretty much paperless for the past many years so when the virtual setup got expedited and replaced the traditional courts in the beginning, I didn't face the learning curve which some of my peers did. I was in fact, amongst the first few listed cases when the Courts went completely virtual in various states and was able to argue my cases without too much trouble. Moreover, I had access to all of my files and data for the earlier matters and fresh filings etc. were done by scans so I managed the covid litigations from home fairly easily.
The Supreme Court, Delhi High Court and some of the other tribunals also started their e-filing portals so it was easier to have fresh matters filed, reviewed and argued completely digitally. We had tallied that during the pandemic we had filed and argued over 200 odd matters and it was all very seamless.
Since we have the infrastructure now I hope that the e-filing and virtual system continue for times to come and doesn't get disbanded.
You are a certified mediator with the Delhi High Court Mediation and Conciliation Centre "Samadhan", tell us about your role and responsibilities.
I was inducted as a mediator with Samadhan in the year 2017. Samadhan is the result of the joint initiative of the Bench and the Bar of the Delhi High Court who have committed themselves to Mediation as an appropriate method of Alternate Dispute Resolution. As a mediator, the organising committee assigns your cases and you do your best to assist the parties to reach their mutual settlement under the aegis of the Centre. Being the techno-savvy one, I have also assisted Samadhan to set up their website, which is live at https://dhcmediation.nic.in/
What key tips do you suggest to the lawyers in the present scenarios?
The legal fraternity has exploded with brilliant talent in recent years and as it continues to grow I have seen some stark improvements and differences. The newer generation of lawyers are confident and have a clear path to the areas of law that interests them.
If I had to give my two cents for the newer lot and especially for the young budding lawyers who wish to explore litigation, is for them to have more patience, be more compassionate, embrace innovation and most of all stay passionate in this field. This field has a lot to offer but equally requires a lot from you.
Remember that You can't be an overnight success but with hard work and persistence, you will definitely prevail. 
Besides the salient tips in the above questions, I leave my brethren with the thought of the famous comedian Jerry Seinfeld, "To me, a lawyer is basically the person that knows the rules of the country. We're all throwing the dice, playing the game, moving our pieces around the board, but if there is a problem the lawyer is the only person who has read the inside of the top of the box." 
---
Get in touch with Abhimanyu Chopra-