Dr. J.S.Patil qualified in law from Karnataka University, Dharwad in 1977, and thereafter went on to pursue further studies from University of Mysore, and earned his Masters in 1979. In 1997 he also finished his Ph.D studies from Saurashtra University, Rajkot.
Dr. Patil served as a professor in the department of post graduate studies and research in law at Gulbarga University from 1995 and had deputations to other colleges including his stint from 2009 to 2013 as the Vice Chancellor of Karnataka State Law University. He is currently the Vice Chancellor of National Law University and Judicial Academy, Guwahati.
In this interview, he talks to us about:
His love for the law and positive changes he has witnessed in the evolution of law
The challenges he faces as the Vice Chancellor of NLU Assam and those that he faced in KSLU
Advice on various facets of the legal profession and on acing law school
The divisions he believes exist between NLUs and other law colleges
His vision for legal education and NLU Assam
Tell us a bit about your childhood. Looking back, what are the most important lessons that you learnt as a young student that shaped your personality.
My school days were very important days of my life. There was a small government primary school in my locality known as Konapupet in a small town called Manvi in the Raichur District of Karnataka, where I had an excellent head master always dressed in a sherwani and fur cap, known for strictness and discipline. His personality influenced me to a great extent especially in meticulous dressing. When I was in the 4th Standard in middle school, I was chosen to deliver a short speech on Independence Day on 15th August 1964. My oration started from then onwards. In high school, I had some excellent teachers who were responsible for shaping my personality and future. All the schools I studied at were government schools, but satisfactorily qualitative with committed teachers. I was one among five students out of 150 who passed SSLC or 10th Standard in 1970. It was so difficult to clear the matriculation during those days, passing matriculation was taken as a prestigious one. My parents were very pious and humble and their dream was to provide maximum education to their five children. They were from the lower middle class strata of society; they were unlettered and farmers, yet because of their commitment, four of their children could get a good education. This has taught me a great lesson – to work hard and worship work. They were my greatest teachers and my inspiration in my childhood. Along with my elder brother, I established a small library of Kannada literature at home, especially novels from Kannada litterateurs. I was fond of reading novels and lent the books to others by charging ten paise per day and buying books with the revenue. We were able to build a culture of reading among our friends in the mohalla by this initiative.
Why did you decide to opt for the profession of law? As a young student, which aspects of the law fascinated you the most?
When I joined the law course, I had no clarity in my mind as to career. Coming from a rural background, it was difficult for me to take decisions as we (my brothers and I) were the first generation educated people in our family. I joined law only because my other friends had also joined colleges for law. But later on, during the course of my study, I realised the importance of legal education. As a young student, I was deeply influenced by my principal and wanted to be a teacher like him and also an administrator like him. Teaching became my passion over a period of time.
Sir, you have pursued your law at Karnataka University. What were the highlights of your journey as a law student? Which legal subjects did you enjoy studying the most?
To study under great teachers like Professor G. V. Ajjappa, Principal, University College of Law, Dharwad and other very eminent teachers in the college was a memorable and privileged aspect of my life. As I was deeply influenced by the imposing personality of the Principal, his favourite subject, Jurisprudence, was an obvious choice as a subject I loved the most and continues to be so even today. I was an average student at the LL. B. level. When I moved to the Department of Studies and Research in Law at the Manasagangotri Campus, University of Mysore, I took to studies seriously and was often described by my teachers and library staff as a model student on campus. My serious commitment to legal academics during those days transformed me into a law teacher.
Did you ever have doubts back then about your ability to stand out in the legal profession? What, in your view, are the qualities that a law student should strive to possess in order to raise a notch above the rest?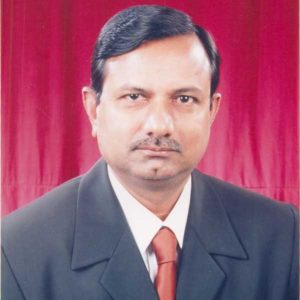 When I came to Dharwad from my native place to prosecute higher education in 1970 for PUC, I had an inferiority complex. I was able to get over it during my LL.B. studies. I could not enrol as a lawyer due to economic problems. I got an LL.M. seat in the University of Mysore and joined. The problem of inferiority set in again as there were very good students with backgrounds of having ranks and other laurels to their credit, while I had none. Slowly I was able to get over it and developed confidence. I had very good classmates who encouraged me and helped me in my studies. We were like one family and had an excellent atmosphere in the Department. Because of my dedicated hard work and support from friends and the faculty, I could come out with flying colours, by getting the first position with a first class in the international law branch and getting the second rank in the entire department. That was the beginning of my academic career and I never looked back after that.
The legal profession demands hard work, regularity, punctuality, research, updating, good language and drafting skills, good communication and other soft skills, adaptation of modern IT tools and of course social and professional networking. Every law student should try to inculcate these qualities that will go a long way in building an excellent legal career.
How should law students go about selecting topics for research publications?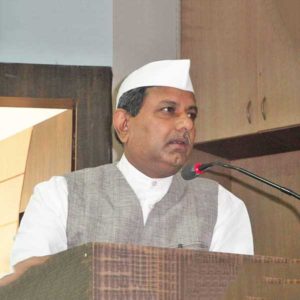 UGC regulations require a law teacher to take 18 hours workload of teaching. This takes away much of their time for teaching. Research takes a back seat as a consequence of this. Quality research has become a scarce commodity in the legal domain due to many reasons. The major reason, in my opinion, is the difficulty we are encountering in decolonising our consciousness. This problem is seriously interfering in understanding legal problems that we face in our country. Teachers need good training in customised research skills in the domain of law rather than routine research methods. Research and legal writings will become meaningful only if these are of relevance in providing justice to the common man. Competition to publish, due to the UGC requirement of API score, has encouraged law teachers to write and publish in research journals. It has also given rise to commercialisation and mushrooming of research journals raising question marks on the quality of research articles published in some of these journals. More attention to attend seminars and conferences, present papers, write research papers and publish have added to the overall personality of law teachers. It is also providing them with that additional input necessary to bring dynamics in their teaching.
Students must select research topics based upon the hard realities of the need of the time, the problems our people face and difficulties they encounter in their lives vis-à-vis legality. Problems taken up for research need not be big and impressive but they must be pragmatic and practical. Solvability of the problem should be the hall mark of research topics.
What are the biggest challenges that you have had to grapple with as the vice chancellor of NLU, Assam as well as KSLU? What have been the biggest successes so far?
I have just started my innings in NLUJAA, Guwahati. The faculty and students here are wonderful. An urgent issue that I have had to deal with is shifting the University to the new campus. This will take a couple of months. The administrative building and law school building are ready for occupation. The construction of the Boys' and Girls' hostels is nearing completion. Construction of the Library, Judicial Academy and other buildings is also being taken up.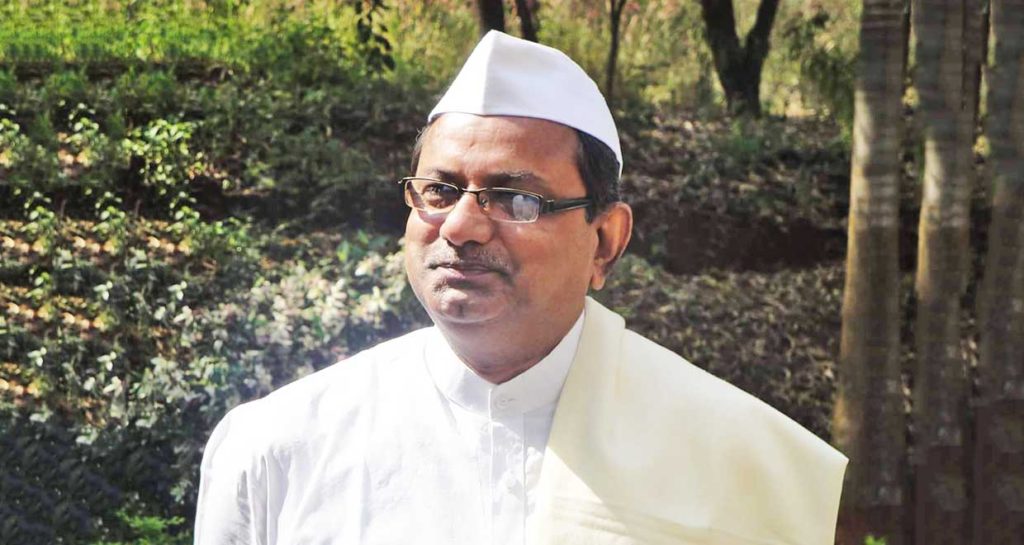 We need to customise some of the course content to reflect regional aspects of the North East. We have to use A-VIEW (Amrita Virtual Interactive E-learning World) in our class rooms for more effective teaching and to ensure transparency. We have to launch some regionally relevant research projects on local cultural laws, the Brahmaputra River water management system, Legal regulation of mega biodiversity, legal regulation of petroleum and other energy resources. An ambitious project that I have in mind is the reconstruction of Indian Jurisprudence based on Indian experiences since the inception of the Indian civilisation. Consultation with stalwarts in the field like Professor Upendra Baxi and Professor G.V.Ajjappa has already been initiated to build the project.
At KSLU the greatest challenges that I faced as the founder vice chancellor, were to acquire land, prepare the master plan and construct buildings. The other challenges were to bring 95 law colleges affiliated to various universities in Karnataka under one umbrella of KSLU and build a uniform curricula, examination system, etc. I have been able to do all these things successfully. Innovative steps taken at KSLU include the introduction of Khadi uniform on every Monday and singing of the national anthem every day in the morning before commencement of the classes and administrative activities of the University. This is to realise the dream of transforming KSLU into the peoples' university with the punch line 'Indian roots and global heights'.
Do you feel that the legal profession has significantly changed from when you decided to study law? What are some of the changes that have positively impacted the profession and legal academia in your opinion?
There have been some important changes in the legal profession since I started studying law. When I joined law, the legal profession was limited to civil and criminal practice. As time passed, there has been a tremendous expansion in legal professional activities in a variety of new and emerging areas like corporate and business laws, intellectual property rights, information technology law, entertainment and sports law, press and media law, environmental law, bio-diversity law, wild life and forest law, family law, consumer protection law, human rights, women and child rights, vigilance practice, legal process outsourcing, etc. The Legal profession has become one of the most sought after professions today. Every establishment needs to have a legal cell and recruit legal professionals. The union and state government departments, banks, corporates, NGOs, associations and unions, cooperatives, entertainment houses, press and media, etc. are establishing their own legal departments to address legal issues. The practice of law has gradually shifted from advocate chambers recruiting juniors to LLPs and LLCs and young lawyers joining these firms as employees or partners rather than juniors.
There is a massive change in legal academics as well. We witnessed the introduction of a five year LL.B. programme, which runs parallel with the three year LL.B. programme. The introduction of semester (trimester in some national law schools) and choice based credit and grades points system have brought significant qualitative change in legal education. Introduction of new teaching-learning IT tools and e-library have added new impetus to legal education. NAAC accreditation is an important step that forces law colleges and universities to document their activities systematically and to conform to the requisites reflected in seven domains of NAAC proforma. This process is helping in activating activities in legal educational institutions.
There are many types of legal educational institutions in our country. National law universities, Indian Law Institute, state law universities (Tamil Nadu and Karnataka), private law universities (O P Jindal), Law Schools in IITs, Law schools in private universities, government law colleges, university law colleges, private aided law colleges, private unaided law colleges and autonomous law colleges. With the establishment NLSIU in Bangalore and other law universities in the country, legal education has become a sought-after education for students. The competition among various players has contributed to the enhancement of quality in legal education. At the same time, it has also led to commercialisation of legal education which cannot be undermined.
As a law student, you consistently excelled in academics. What are the most important tips that you would like to share with law students for consistently excelling in academics?
One has to be regular to classes, punctual, hardworking, and complete the portion covered by the teacher that day itself. A student has to actively participate in moot courts, debates and other competitions. He should be in the library after class hours for studies and make effective use of e-library. He should regularly consult teachers for clarifications without shying away. He should promptly refer to dictionaries and encyclopaedias for understanding difficult words. He should not proceed further without understanding the sentence or paragraph he is reading. He should make notes and make periodic revision of the areas he has already covered. He should work with reputed lawyers, judges and firms as an intern. He should be active in the class, with friends, peers, teachers and everyone connected with law. These are tips to students to excel in academics.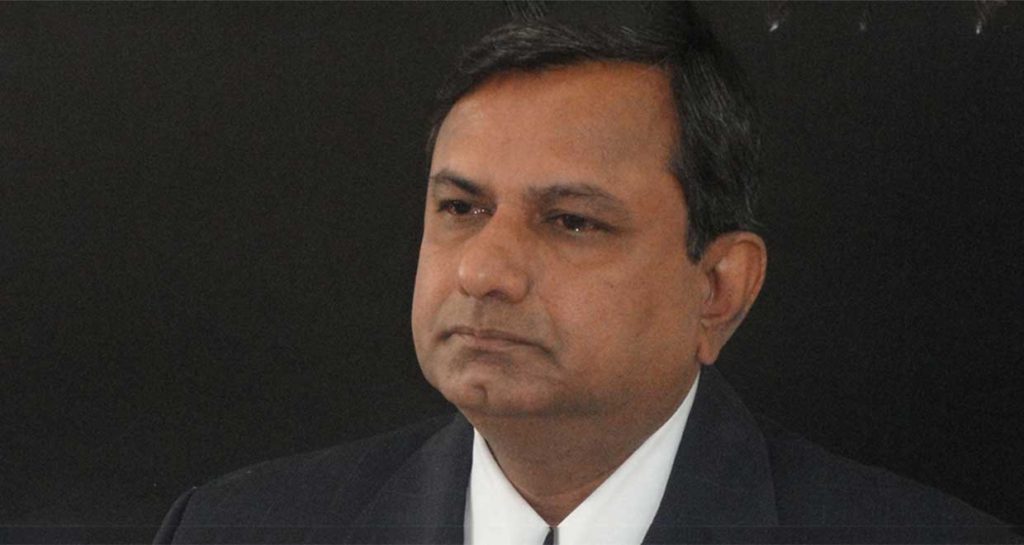 Do you feel that there are differences between students of 'elite' law schools and students from other law colleges and traditional universities?
There is a gap between students in elite law schools and others. However, this is not to overlook some of the excellent students in other law colleges. Most eminent lawyers and judges of the country are from traditional law colleges. Students of elite law colleges have many advantages. They have good infrastructure, faculty, library, opportunities to participate in moot court and other competitions, etc. Their elitist background and environment also helps them in performing better. Sometimes this background itself may become a disadvantage. There is a possibility of elitist students becoming overconfident and slipping into undesired activities.
What are your views on the future of Indian legal education? How would you suggest that the legal fraternity manages to stay ahead?
There is a wide scope for legal education in India not only for our students but also for those coming from abroad. India has become an education destination for students coming from third world countries. The legal fraternity is required to build and continuously work on various areas of legal education by updating curricula and pedagogy, updating of library, honing professional skills, building vibrant professional networks on social media and professional online platforms, building a network of alumni and professionals, entering into collaborations and MOUs with reputed institutions and above all, to keep continuously working on every aspect of legal academics to stay ahead in this highly competitive world.
What would be your advice to young law students? How do you think that they should approach their career?
Law students in India are becoming more and more smart and career oriented by making good use of e-libraries and internet. Every student should have a clear perception about his career. He must develop alternative plans (Plan-A, Plan-B, etc.) so that frustration does not creep in. In the new e-environ, they should not forget to read physical books and write and keep their reading and writing skills intact. This will take them into their careers in a better manner. Students should strive to get into litigation as a first priority so that courts get qualitative lawyers. As many NLU products are opting for corporate jobs their latent talent and skills are not expressed fully. Furthermore, they stagnate in their career after some time leading to frustration. Therefore, entering jobs should be the next priority. They can also think of establishing law corporates by finding venture capitalists and angel investors and think of working in ADRs, LPOs and many other para-legal domains. Students should do independent research, take counselling from peers and teachers and inputs from their friends before making any decision. Of course, at the end of the day, the decision must be theirs.
You have worked both in NLU'S and NON-NLU. Can you share your advice "How a law student can bridge the gap between NLU'S and NON-NLU".
There is a typical status and aura about NLUs in the country. There is a separate test, CLAT, for admission into NLUs, paving way only for the creamy layer students to enter into these institutions. Expenses also forbid others from entering NLUs. Hence, NLUs have become elitist legal education centres and islands of excellence (not all of them of course). Others are essentially non-elitist; but there are some very good law colleges in this sector also, not just competing with NLUs but also marching ahead of some of the NLUs. Newly emerging private universities are posing a big challenge to NLUs. Pace has already been set with regard to tough competition between NLUs and some of these other legal education institutions. The real gap is between NLUs (along with other elitist law schools in the urban) and the other law colleges (including the ones in rural areas). This gap can be plugged by using the benefits available under projects like NME-ICT (National Mission for Education though Information and Communication Technology) and NKN (National Knowledge Commission). These projects of the central government are launched to bridge the gap between rural and urban educational institutions by establishing virtual class rooms, weekly discussions, retrievable AV content, etc.
Any time management tip for Law students?
Students should build timeline for their studies, get up at 4 or 4.30 in the morning, do some exercises and yoga to keep the body and mind fit for the day, jot down the tasks for the day, earmark a minimum of six to eight hours to study, use with restraint mobile phones and social networks, spend more time online in perusing legal professional networks and platforms, develop effective online reading skills, spend some time with friends, faculty and peers, involve in sports and cultural activities so as to develop total personality. While going to bed in the night reflect whether the tasks jotted down in the morning are completed.
What is your vision for NLU Assam? Where would you like to see NLU Assam 10 years down the line?
NLUJAA is a young and emerging institution with some unique advantages. Its campus location is wonderful with the Brahmaputra River flowing on one side and an imposing mountain with woods on the other side providing a serene atmosphere to conduct academic activities and also to develop it into a green campus. Another unique feature is that National Law University Assam has Judicial Academy Assam on its campus providing an additional advantage to the faculty and students to interact closely with the judges and judge trainees.
My vision of NALUJAA is to build it into a world class legal education institution with an avowed objective of leading from the front multi-task projects aimed at transforming Assam and the north eastern India into a legally conscious society and develop an atmosphere of respect for rule of law. Towards achieving this, the University will make all efforts to provide quality legal education at under graduate and post graduate level; and build an army of law graduates who will dedicate themselves in building India as a legalitarian-egalitarian society, by putting service before self wherever possible. Various law centres (17 of them are already established in the cutting edge knowledge of law) established in the University will undertake research projects in the focussed areas in the concerned discipline of legal knowledge and work in close liaison with public institutions, NGOs and civil society with the commitment to provide legal knowledge and legal literacy to the people of north eastern states in particular and the country as a whole in general. The University aims at building customised research projects that are socially relevant for the north eastern region such as Brahmaputra water management and regulation, legal protection of mega-biodiversity of the region, local cultural laws, Indian jurisprudence, regulation of petroleum and natural energy resources, legal protection of indigenous knowledge through intellectual property rights, issues relating to promotion of regional international business, trade and commerce, issues relating to labour and child labour specially in tea estates, problem of child trafficking, legal aid and legal literacy, etc.
Our dream is to build a vibrant national law university that caters to the law and justice needs of people in the north eastern region in particular and the country in general by providing qualitative legal education through usage of the most modern IT tools to access legal knowledge domain.