Academics, Researchers & International Organisations
DR. MANVEEN SINGH, ASSOCIATE PROFESSOR AND ASSOCIATE DEAN & DIRECTOR (3-YEAR PROGRAMMES) AT JGLS ON ESTABLISHING A CAREER IN ACADEMICS AND MANAGING ADMINISTRATIVE RESPONSIBILITIES AT JINDAL GLOBAL LAW SCHOOL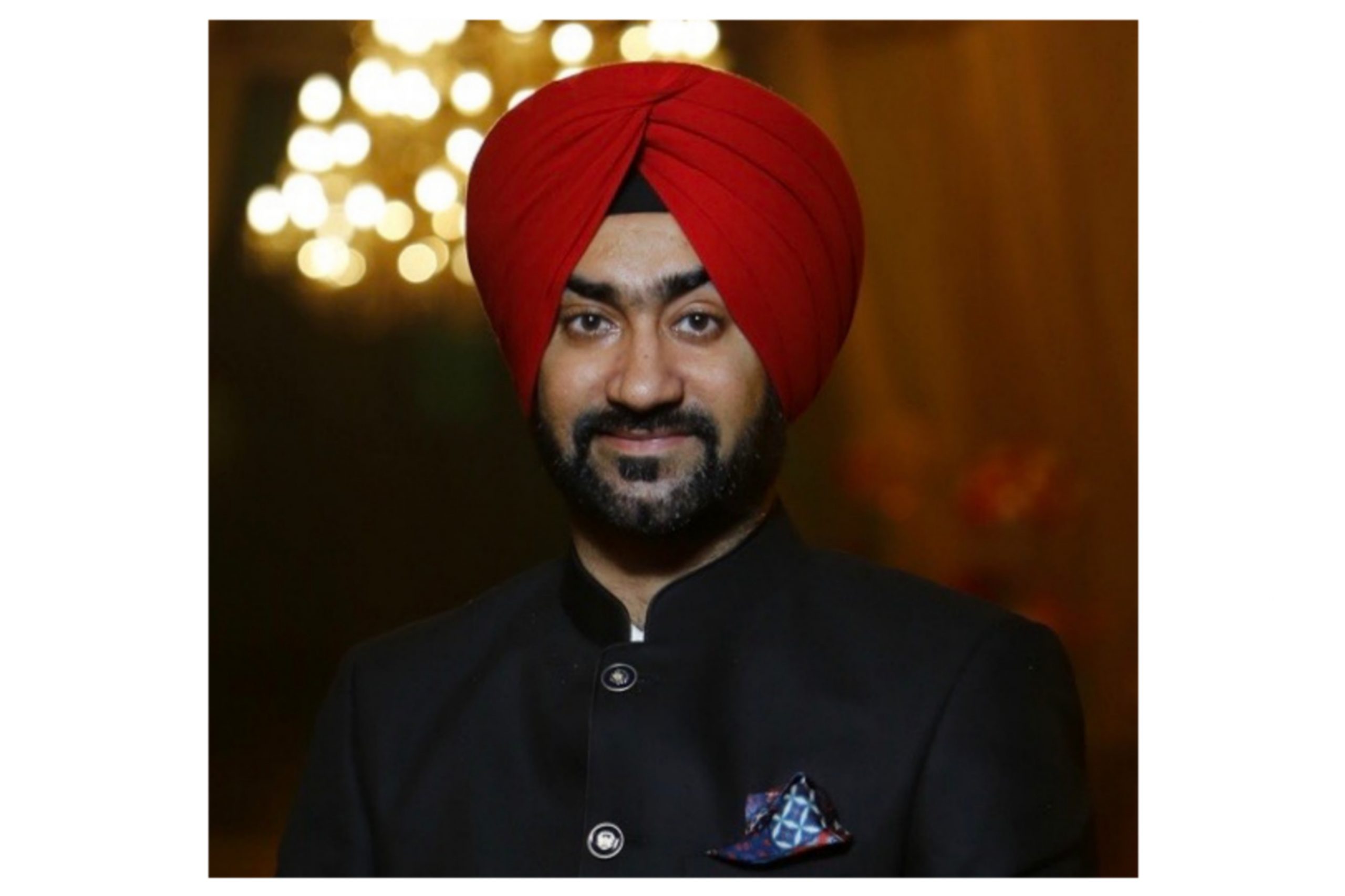 This interview has been published by Isam Kabir and The Super Lawyer team.
We last met in 2014, and from being a Research Associate, you have become an Associate Professor and Associate Dean at Jindal Global Law School (JGLS). How has the journey changed you as a person?
Yes, indeed, I joined JGLS as a Research Associate back in the Fall of 2013, and for the last 8 years, I feel I have grown, both as an individual and as a teacher. There were different phases throughout this journey that were instrumental in shaping my academic career thus far. Of course, I always have cherished teaching and enjoyed research and writing, but my journey as a PhD scholar gave me a certain sense of confidence and ease whenever I chose to lift a pen or sit in front of my laptop. It also allowed me to express myself as a researcher more efficiently, mainly because I decided to further my interests in the area of my doctoral research. In terms of my teaching, a great amount of credit should go to all my students, whom I have taught over these years, and who have challenged me to deliver my absolute best. Robert Heinlein has rightly said, "When one teaches, two learn."
As for administration, I never really felt I could also put on the hat of an administrator. Shortly after I finished my PhD. I found myself in a never-before scenario of having to strike a balance between my teaching, research, and administrative responsibilities, something I feel I have been able to achieve, owing to the tremendous support of my colleagues and mentors. It has been an absolute pleasure working with all of them. Furthermore, the institutional interests are paramount, and I consider it my duty to give back to this institution, for I wouldn't be where I am today had it not been for JGU and JGLS.
Having academic experiences in India and abroad, do you see any parallels between national and international education parameters?
There are indeed quite a few parallels to be drawn between national and international education parameters. Some of them include the quality of teachers, the richness of academic content, the teaching pedagogies, academic research, student-teacher ratio, etc. However, it is also true that Indian universities have taken giant strides in raising the bar when it comes to meeting the global standards in the field of higher education. The recently conferred Institute of Eminence (IOEs) tag is a testament to the Government's endeavour to establish world-class institutions in the country. I think we are well and truly on the path to achieving global excellence.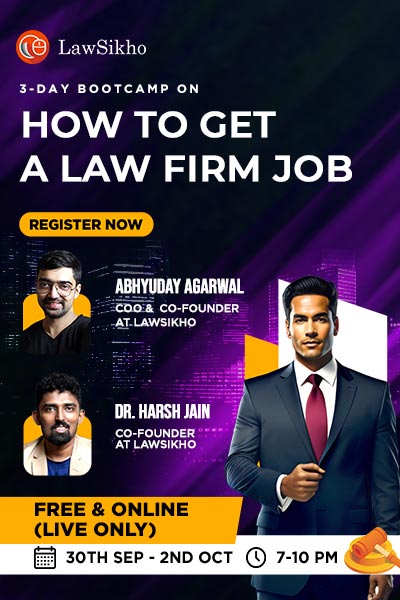 Unlike most law students who aspire to build a career in litigation or the corporate world, you have always been committed to the education sector. Did you ever consider switching your career path?
To be honest, I have never really thought about switching careers. I come from a family of academics, and the biggest source of inspiration for me was my late father, who I grew up watching and from whom I inherited a passion for academia. Teachers, they say, are performers, and every time I walk out of a classroom having delivered a good lecture, the sense of personal satisfaction I get motivates me to go back in there the next day and perform, just the way it should be. There is just so much positive energy when you are around students. I cannot imagine myself doing anything else other than teaching.
In your last interview, you had just begun your career as a young faculty member at JGLS. You told us about the academic freedom the institute provides its faculties. Would you claim that this is one of the core reasons for being successful in academia today?
Absolutely. I think academic freedom is integral to achieving success in academia, and personally speaking, I have immensely benefitted from the same right throughout my time at JGLS. From designing courses and experimenting with different teaching pedagogies to organising conferences and panel discussions in different areas of law and across different disciplines, academic freedom has been central to where I find myself today. For a young academic, who is expected to contribute to teaching and research, you definitely need that freedom to make the cut.
You are ardently admired on social media by your peers and students; Do you believe the coming generation of faculties are redefining the student-teacher relationship for a better change?
I would say the key factor at play here is the choice of academia as a profession. Gone are the days when teaching rarely surfaced as the preferred career option for fresh postgraduates. That has definitely changed with the passage of time, with more and more law graduates aspiring for a career in academia. What that means is, you are likely to step into a classroom at 24 or 25 years of age, teaching students in their early 20s. It is precisely the kind of challenge a young professional is looking forward to. It has, in fact, provided for a highly conducive environment for mutual learning and the exchange of ideas.
What kind of an impact do you think the Pandemic has had on the students? What is the roadmap universities and educational institutions can follow to ensure accessibility?
I think it is fair to say that the Pandemic has had a significant impact on students, not just in terms of their academics but also their physical and mental being. Physical spaces, including university campuses being shut down, meant that students found themselves restricted to the virtual mode of learning, having to spend hours staring at the screens. In addition, not all the higher education institutions were in a position to switch over to online teaching on an immediate basis, which, when coupled with the lack of permeance of the Internet, left students in an extremely vulnerable position. Having said that, over the last year and a half, the students have shown tremendous resilience in coping up with the demands of the system, both on a professional and personal level, and they continue to fight against all odds.
As for the Universities and other higher education institutions, I feel an investment in the up-gradation of technology infrastructure is the need of the hour. The education sector needs to brace itself for the after-effects of the Pandemic to last for a continued period, and higher education institutions must take all the necessary steps in ensuring accessibility to students. Adopting a dynamic and flexible approach under a definite Action Plan, tailor-made for such a situation, is fundamental to restoring parity and moving forward. At JGU, we have been lucky to have the Administration adopt such a course of action and upgrade its existing information technology infrastructure, providing an optimum learning experience with lecture recordings stored on cloud space. Students are at liberty to access the same as per their convenience, which is of immense help, especially considering the uncertainties surrounding the Internet. Considering that the reopening of campuses will occur in a phased manner, I feel universities must gear up for a hybrid mode of teaching, for it looks like we are in for a long drawn battle.
You completed your PhD while you were working on a demanding role. Were there any taxing phases in this fascinating journey when you have had to go through severe hardships? Do you have any advice for the students who are struggling to reach their goals?
Quite a few, I would say. Doing a PhD while you are in a full-time job is not easy but also not impossible. There were moments when I felt like giving up my PhD. However, there is always a reason for you to get up, dust yourself off, and keep walking. For me, that reason was my late father's dream to see me earn my PhD. The hardships I found myself in the middle of were nothing when compared to fulfilling his dream. That kept me going and prepared me to overcome the bigger obstacles that awaited me. They say, if you do not feel like giving up your PhD even once during the course of your journey as a doctoral candidate, perhaps you're doing something wrong. It's a challenge, but a challenge every doctoral candidate must embrace.
My advice to students would be to focus on short-term career goals and take one step at a time before they look to fulfil the long-term ones. Set yourself small but time-bound targets. Take small steps and make some progress towards achieving your goal daily. It could be as small a thing as writing 150-200 words or reading 15-20 pages of a book or a paper daily. It's alright if you miss your daily goal but make a genuine attempt. For example, if you write 100 words instead of 200, you can always make up for it over the next day or two, but keep track of your daily, weekly, and monthly progress. 'Discipline' is the key; the more disciplined you are, the higher would be your efficiency, and the greater would be the degree of self-satisfaction.
Wearing so many hats, how do you fit your leisure into such a busy schedule of yours? How do your additional interests in sports and entertainment help you?
I feel leisure is absolutely crucial for one's physical and mental well-being; therefore, it is important to take some time off from work and refresh yourself. If I were to talk about myself, I take my interests in sports and entertainment quite seriously, and no matter how busy I am, there would always be time to tune in to a Football match on the weekends or watch a 2-hour long movie once a while. Having said that, if there is a movie or a web series worth watching, or a non-academic book worth reading, I try and plan the watching/reading schedule for the same in advance and finish all my work-related commitments before I begin to watch the movie/web series or read the book. My priority is, of course, to ensure my work does not suffer, therefore, striking the right balance is what I have always striven for, and I must confess it is something that has come along with the passage of time.
Any last message you would like to convey to our young readers who wish to join academia?
I would just like to say to all of them that teaching is one of the noblest and rewarding professions, deep-rooted in a penchant for learning, and one which gives you a sense of satisfaction like no other. While you may want to become a teacher, you will forever remain a student, for the learning never stops. Every lecture delivered, every discussion concluded, and every dialogue held with the students would enhance your learning. Having said that, it can never be a compulsive career choice, for you will not be able to do justice to your role as a teacher if the calling doesn't come from within.
Listen to that voice inside you, do what it tells you to, and in doing so, put your best foot forward.
Get in touch with