Dushyant Mahant completed his law graduation from Law Faculty, DU in 2004. He later on went to pursue his LL.M. in IPR from University of Queensland, Australia. His area of expertise lies in IPR. Before setting up his own law firm, he had worked with Hemant Singh for more than two years and then with Chander Lall for two and a half years. He worked in IPR litigation where both the chambers provided him with amazing opportunities.
Currently, he represents clients in copyright and trademark litigation, commercial disputes pertaining to arbitration and company cases. He also does a considerable amount of pro bono work in High Court and District Courts.
In this interview, he talks to us about:
The importance of mentors in the legal profession.
How important grades are in shaping your legal career.
The ideal time to pursue an LL.M.
His inclination towards IPR Law.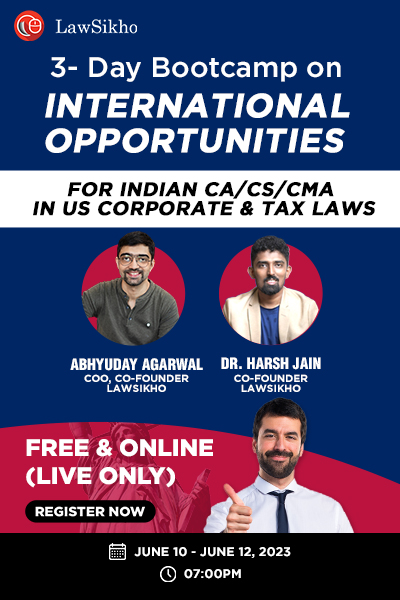 How would you like to introduce yourself to our readers?
A lawyer who enrolled in a law school to ensure that no external factors would decide my fate.
Why did you choose to pursue a degree in law?
After graduating in 1998, I did float an idea to pursue law but was vehemently opposed by many. Seems like outside the legal fraternity, the profession then was, now also but to a lesser extent, is viewed with less excitement and future prospects. Although I was assisting my father in our family business, I was fascinated with the stock markets since school days. After my graduation, I assisted a National Stock Exchange member for online transactions and portfolio management. I also did a training course in Delhi Stock Exchange in the late 2000 for Derivative and Future Trading since those were the new instrument then.
In March 2001, a political turmoil crashed the stock markets for consecutive weeks affecting millions of people by eroding their savings. I, then, chose to become a lawyer to manage my career my way. All this could happen because of the immense support of my parents. To them, initially it was more difficult to accept that their stock market trader son had suddenly become a student again. I will not say that those 3 years, from 1998-2001, were wasted; I would have been three batches senior to my peers today.
What subjects did you take particular interest in during your law school days?
Constitution, IPR, Criminal Law, Taxation, Muslim Law and Personal Injury Law (Tort) were my favourite. Some were forgettable. Never knew then, can't figure out still, why we were taught those.
How did you develop an interest in IP Law?
Since a very young age, I had a weakness for brands and am loyal to quite a few of them. Selection of a particular name / logo for a brand fascinates me. Since I wanted to practice IP litigation, I was resolved to do an LL. M. instead of a short term diploma course though they are also good. In 2004, when I was about to complete my LL. B., I used to have frequent discussions with a couple of my senior professors, legends in the legal academia, like Mr. B.B. Pandey, Prof. M. P. Singh and Prof. Rajiv Khanna. After much deliberation and research, I finally shortlisted University of Queensland, Australia to do my Masters in IPR. Though I was focused only on US law schools, it was only through sheer guidance I was able to make the best choice for myself.
What were the activities, academic or otherwise, that you undertook in your law school days?
Legal Aid Clinics- where we all used to assist Mr. B. B. Pandey. We used to visit slum dwellings and arrange for pro bono work for their requirements. Sir used to take students to Tihar Jail as well for providing assistance to under trial. I still do a considerable amount of pro bono work. Mr. Pandey trained us to help the needy who cannot afford help.
Who was your mentor, or main source of inspiration?
In law school it has to be Mr. B. B. Pandey. Since I had joined law school after a stint in commercial world, I made sure to spend entire time in the campus-be it the library or even some lectures which were not so interesting. My attendance was always above 90% and it was always a point of ridicule among friends who were frequenting multiplexes and nearby markets during classes. Since first semester the affection which Sir showed helped all of us greatly.
What kind of internships did you engage in during your student years?
I was a unique student. I did no internships whatsoever. Since I am not from a family of lawyers, finding a good lawyer for internship was not easy. No offense but the law school was not of great help in this regard as well for making students busy in great chambers. Without wasting time then, I kept myself busy in law school's library, a habit which helped me so much in my LL. M. days as well. I lived in Civil Lines, quite close to the law school. Even if the classes got over by 1 PM, I would go home, have my lunch and come back to be in the library till closing the time, daily. It surely improved my reading, grasping and research skills which help me, even today.
What factors in the CV help a student in seeking admission in a premier university offering an L.L.M program?
Grades for sure. If a senior professor, who is known abroad can put in a good word then the student is more than lucky. I was lucky enough to be endorsed by Mr. Pandey and Prof. Khanna to UQ. My work during Legal Aid Clinic was also a highlight in my resume. You can never know what clicks. Nowadays, many people do internships with Justices and I am confident that it really bolsters a resume.
How important are grades, in your opinion?
Here is the thing. In my first semester, I was a bit disturbed as I did not score well even in certain subjects where I had written fifty one case laws. I spoke to some of the senior professors. Result of the discussion was that if I kept my practice of writing dozens of new and old case laws, grades would not be forthcoming. Precise stereotype answers were the best choice. I chose the road less travelled. Though it also depends on the person checking the papers. I remember my friend Amit Kataria was specially called by a professor since his answers on Environmental Law were phenomenal. I wish there were more teachers like that.
Job in the top notch firms is available to good grades from good law schools. But grades alone cannot make you excel in those conference rooms and court. I will always advise sharpening research and presentation skills, grades are secondary.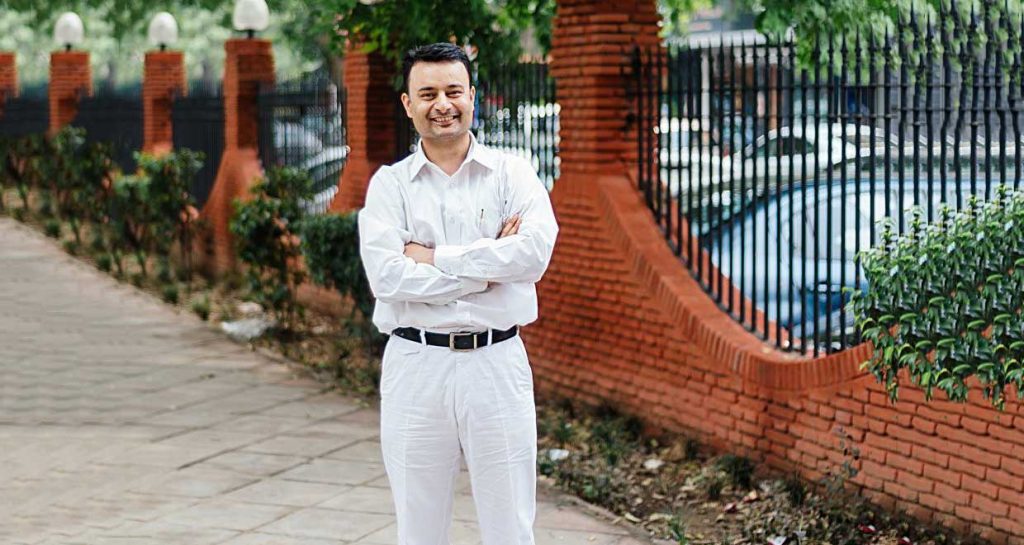 Which is the ideal time to do an LL.M?
Once a person enters the profession, she/he will take time to get accustomed to the environment. After spending a year or two in the office/courts, it is really difficult to become a student again. Economics is one factor. Mind-set is another. I, therefore, did not want to get into the same cycle again. I left for UQ immediately after my results were out.
What motivated you to establish your own law firm? Describe the experience and the initial hurdles (if any).
After coming to India, I initially joined Mr. Hemant Singh for more than two years and then Mr. Chander Lall for two and a half years, for IP litigation. Both the chambers provided me amazing opportunities for arguing cases on my own. Mr. Hemant Singh is an excellent lawyer in the promotion and training of juniors. Mr. Lall taught me how to argue a case in different circumstances.
After 5 years in these two impeccable firms and clearing my education loan, I had two options: Either to continue in Lall & Sethi as the litigator or to set up my own small shop round the corner with no savings even to setup a website.
In this, the credit goes to my wife, Shivani, who is a lawyer herself. Just like my parents supported me for 4 years during my law school days, I needed the same support from Shivani for my private practice. Shivani took a sabbatical from her own good litigation career to manage ourschool going kids and home so that I could focus on work, at unearthly hours at times.
Initial hurdles were of course fluctuating income each month, some months going better and some worse than previous. Gradually situation improved and after seven years as a private practitioner, with a team of now 5 lawyers with me in 3 separate offices and two chambers in Delhi, I am quite content with my decision to be out of a typical law firm grind. I am handling IP litigation for a couple of big brands and assisting five law firms where I appear for their clients in courts. I am able to attend variety of cases now–like arbitration and criminal matters. I also represent Competition Commission of India in High Court and NCLAT.
Even in this phase, for guidance, I regularly meet up my lawyer friends like Manu Minocha and a dynamic young lawyer on his own, managing a team of lawyers at Lall Lahiri & Salhotra, Rahul Chaudhry.
As Ching Chow said, "An hour conversation with a wise man is worth years of study."
Do you provide internships at your firm? What are the qualities looked for?
I do provide internships. I do not look for any particular quality. You cannot understand a law student completely through two A4 sheets. After meeting, I make the intern completely relaxed and focus on researching as many case laws as she can on various propositions. It not only helps her improving her research skills, also prepares her for taking best approach when facing similar cases in future.
If given an opportunity, what would you do differently in your career journey up to this point?
I would not change a single thing I have done so far in my legal career. If I was unhappy about a particular thing/format of working/attention to billing hours, once upon a time, that unhappiness is the reason I am currently able to enjoy the attention I give to each client now spending non billing hours at times. We are in service industry. My time is a commodity but I am not. At the end of the day, not spending sufficient time at home cannot be considered as a great career choice. Later at a point of time, when a situation arises where a big law firm hires me and my team, I will surely look for a working culture where I can cater to my family as well.
An unhappy lawyer can never be productive.
Students should avoid running after big-shot firms so early in their career. These firms are excellent but it is easy to get disoriented among so many lawyers in a particular floor all chasing their billing for a particular target. If one has an inclination towards litigation, not joining a trial lawyer in the beginning could be fatal. In big firms, focus is on big billing, which is understandable considering the expenses they have to meet and a face to present. However, the mentor to train you for court craft might not be able to devote so much time-since she/he is also on a billing clock.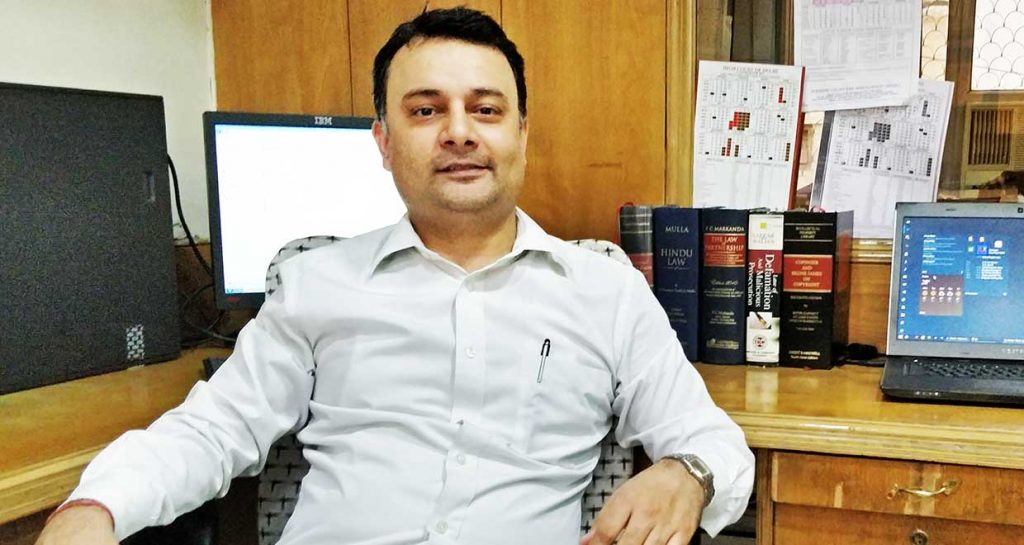 Is there any other suggestion you would like to give to our budding lawyers?
Read. Write. Blog. Tweet. Make sure your interaction is in a far bigger sphere than just lawyers and Judges. We need to be aware about everything to some extent. Never forget that in a courtroom, unless the Judge is upset about something, wit and apart from-legal knowledge are essential requirements. A light moment goes long way.