This interview has been published by Priyanka Karwa and The SuperLawyer Team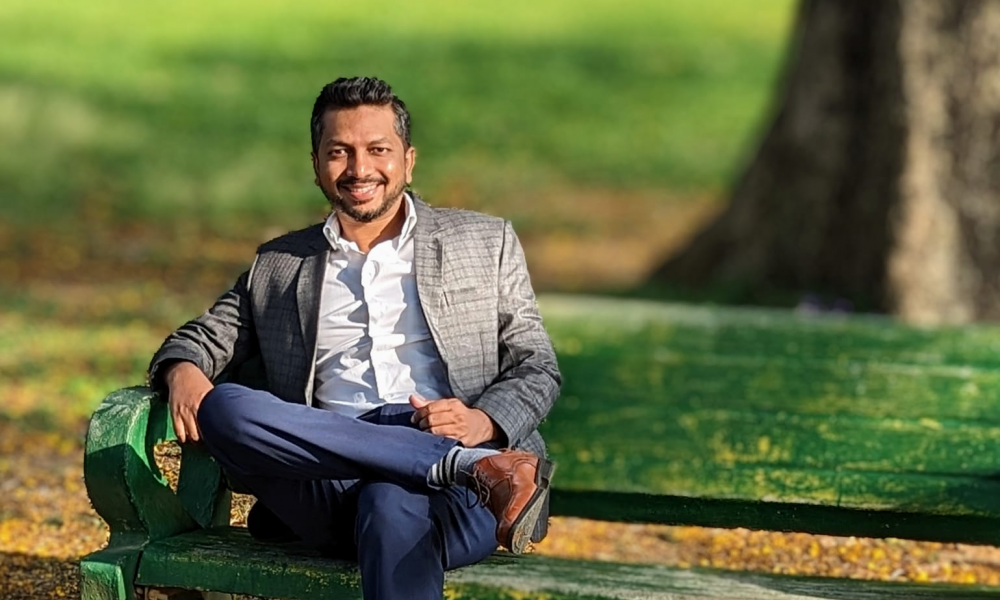 To start this conversation, please tell us about how you ended up pursuing law after pursuing B. Tech. What made you switch your profession from an engineer to a lawyer?
Indian families continue to express an undue preference for careers in engineering and medicine, to the exclusion of all else. Fortunately, for me, I had a natural inclination towards the sciences and technology and did not in the least bit mind the push towards engineering. However, the decision to then forsake a reputed job in engineering for something as alien as patent law is not something that went down very easily with my family. After a prolonged debate with them, I was able to convince them that their ideas of law and its potential for social change and empowerment influenced me considerably. And that the best way for me to marry my interest in law with engineering was through patent law, a rather specialized field of law that was gaining prominence in India. I consider myself blessed to have found my niche so early in life without much experimentation.
What was your motivation behind pursuing LLM with a specialization in IPR from USA?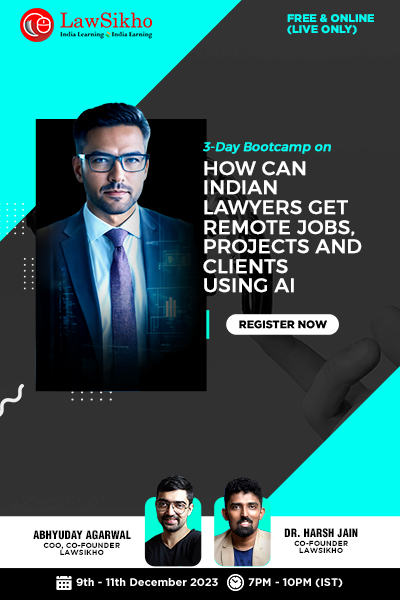 After having gained sufficient work experience on Indian patent law by working in a reputed IP boutique law firm in Mumbai, I wanted to increase my range of knowledge on patent law of other jurisdictions as well. U.S.A was my first option , since I was intrigued with the advanced patent law system there. It is also very important for a patent lawyer to have knowledge of the patent practice across various jurisdictions. As an example, an Indian patent lawyer is required to be abreast with patent practices across jurisdictions such as the US, Europe, Japan, etc, since a lot of Indian tech companies have international presence in these jurisdictions. In order to gain a competitive advantage in these markets, it is essential for these Indian tech companies to obtain patent protection therein. Taking into consideration these aspects, I decided to pursue an LLM with specialization in IPR from Illinois College of Law, US which specifically caters to candidates interested in pursuing a career in patent law.
Could you tell our audience about the article which you wrote on "Software Patents -An Indian Perspective"?
The above-mentioned article discusses the patent protection for software related inventions in India. At present, since software is the core of most of the technological innovations, is considered to be the driving force with respect to current developments across sectors such as automobile, healthcare, manufacturing, networking, telecom, etc. In addition, software programs have helped in developing cutting edge technologies, such as artificial intelligence, machine learning, Internet of Things (IOT), blockchain and cognitive computing. Since there is a lot of confusion around patenting software related inventions in India, we have summarized our observations on the same based on Indian case laws and the practice followed by the Indian patent office.
Could you please elucidate your role as an Associate Partner with Krishnamurthy & Co (K Law)?
I head the patent and design practice at K Law. Since our firm is a full-service law firm, other than the core patent and design practice, such as-prosecution, analytics and litigation, we also advise clients on IP aspects in relation to M&A, private equity and venture capital transactions.
What hardships did you face during the initial days of your career and how did you overcome them?
During my initial days in the patent field, learning the art of patent drafting took some time, as there are no specific formats for drafting a patent application. Each patent lawyer will have a specific style of drafting patent applications. Therefore, to inculcate a specific style of patent drafting, which legally would be acceptable was a challenge. I overcame this challenge by going through numerous granted patent applications in India and other jurisdictions, to develop a specific style of drafting for various arts, such as electronics/electrical, mechanical and software related inventions.
What qualities do you think a good Patent Lawyer must possess?
Inventors consider an invention as their own baby, since a lot of time and effort would have gone into developing the same. In this regard, a good patent lawyer must possess the following qualities in order to facilitate the inventor in monetizing the patent:
Well-versed with the latest technology: Since a patent is generally applied for an invention which is novel and inventive in nature, it is very important for a patent lawyer to be well-versed with the cutting-edge technology.
Language: Each term drafted in a patent application may be interpreted in different ways, hence clarity and succintness of language used in a patent application would be essential in ensuring patent protection for the inventor.
Creativity: Patent lawyers have to be creative as the inventors they work with. For example, check with the inventors whether there are any alternative ways of protecting the technology, how a competitor may try to circumvent the patent, any other interpretation to the drafted patent application and emphasize on the problem that the inventor is trying to solve with the invention.
Business acumen: A patent lawyer's responsibility in addition to facilitating in ensuring patent protection for the invention is to enable the patent owner to monetize the patent. Therefore, apart from the technology, the patent lawyer should be aware of the competitors, market for the patented product, jurisdictions, where the patented product may be sold, etc. Basis which, the patent lawyer should develop a strategy in order to ensure the client uses patent as a tool in order to gain a competitive edge in the market and monetize the patent.
Lastly, please tell us what keeps you motivated.
Inventions whether just an improvement or a breakthrough cutting edge technology, make the world a better place. As a patent lawyer, we are privileged for having helped the inventors deploy the invention to the public. This is what keeps me motivated.
Get in touch with Chinthan Japhet