This interview has been published by  Priyanka Karwa and The SuperLawyer Team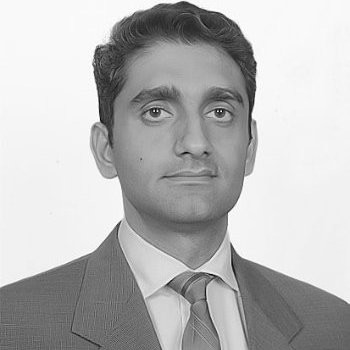 Sir, in order to start this conversation, could you please tell us about your decision to pursue law and CA?
I was always inclined toward general reading and contemplating on social and economic issues. I had an immense interest in reading books relating to law, commerce and business. I still recall debating with friends and families about the effective implementation of government policies and decisions and their impact on the businesses or lives of common people.
During those days, it was not common to secure both degrees together. So initially, I was slightly uncertain as to which course to pursue and then luckily I came to know about probably one of the most successful and knowledgeable lawyers, Mr. Harish Salve, who is a chartered accountant, but a practising lawyer. Inspired by his intellect and quick-witted representations, I decided to accomplish both academic qualifications. That's how my professional journey as a practicing lawyer started.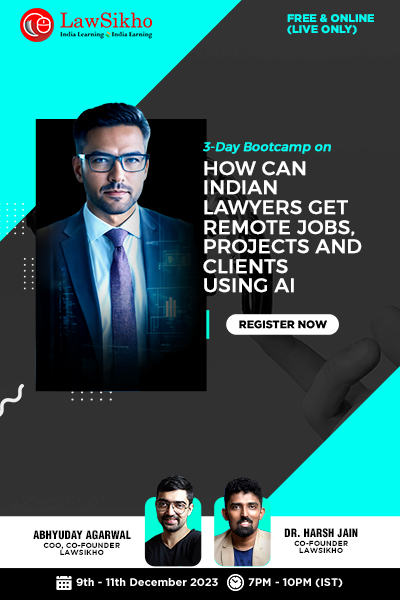 Can you tell us about your experience handling commercial disputes before the High Court and NCLT?
Handling commercial disputes before various forums is a tremendously enriching experience. When a commercial dispute is brought before us by a client, it gives us perspective on how a brilliant and successful businessman can get affected due to bureaucratic rigmarole or lack of awareness of implications of certain applicable laws. In such a critical situation, if we are able to take out knots and smoothen the already tricky road of doing business, are swift in decision making and providing various alternatives to clients suitable to him then it leads to immense satisfaction and value creation for businessman. Since the legal profession is a service, if you think of rendering services as rendering of services with ethics and integrity , then you will be able to devote yourself fully with strong conviction which can bring great satisfaction to your life and professional success.
How have you contributed to the evolution of transfer pricing laws in India, and what role have you played in the BEPS initiative?
The world trade interse between the companies is growing a lot . Hence, various business transactions between the same entities of an umbrella company provide the opportunity to corporations to manage transactions in such a manner that profits are shifted to lower tax countries. Transfer pricing provisions are introduced in the Income Tax Act'1961 in the year 2001 to deal with possibility of such abuse. I have more than 50 reported judgments in transfer pricing arena in my name over the years. So I have seen evolution of these provisions in India. Initially, when these were introduced in India, they were intentionally drafted in such a manner that it would be easier to adapt in accordance with the prevailing business environment to achieve the objective behind such provisions. The government has been successful in doing so to a certain extent whereas, in its implementation process, the Government made certain mistakes but by and large, the concept or framework that each country shall get its fair share of taxes is gaining momentum and putting a curb on shifting profits to lower or nil tax countries. It is now accepted by all countries and across all the international trade bodies by way of OECD framework ensuring a more transparent tax environment.
What has been your most challenging case to date, and how did you handle it?
Well, in many cases we are required to sign nondisclosure agreements. Hence, I would not be able to answer this question in terms of client and case details. But what I can say is in the current legal environment won the biggest challenge that business houses are facing is dealing with regulators. The client is not looking forward to obtain any order from the court having Precedent value, but is more interested in resolving the issue so that he can execute his future business plan of action efficiently. Hence, as a lawyer, you can look at the issue from the perspective of solving a problem rather than trying to get into the nitty-gritty of law and taking the issue to the court. In that scenario, you would be a far more accomplished and dependable lawyer. In one of my most challenging cases, the solution we came out with was so simple which led to out of the court settlement by merely filing a letter with the regulator.
Can you share your experience in facilitating foreign direct investments in various sectors?
FDI transactions have different challenges for different sectors. For the manufacturing sector, the issues such as a laundry list of statutory compliances – both general as well as sector specific, deter an investor from taking a position in India. The ease of doing business initiative taken by GOI will go a long way in addressing such challenges. For the infrastructure sector, the main sticking point is an efficient dispute resolution mechanism so as to avoid projects getting stuck due to disputes. In the IT sector, a rejig in the corporate structures (including externalisation) so as to have tax optimisation is the biggest challenge. Rationalisation of capital gains tax – bringing it at par with the jurisdictions with whom India has tax treaties is the key to facilitate investment in IT sector especially investments chasing inorganic growth.
As someone with expertise in information technology and entertainment, how do you see the legal landscape evolving in these industries?
The rapid rise of technology and the internet has fundamentally changed the landscape of the entertainment sector. The legal sector faces a huge backlash when it comes to this since people are rapidly adapting to the new technologies being developed but it is not the case with law. Let alone there being law in place governing these developments such as Artificial Intelligence, blockchain technologies, presence of Metaverse, the legislature faces major criticism from its own citizens since they have not only repealed the existing data privacy laws, but also not put the new data protection bill into effect. The developments in information technology come with their own complex legal issues as well such as data breaches, breaches of privacy, cyber harassment etc. Artificial Intelligence which is being used at majority workplaces including law firms is not regulated by law. Thousands of cases have been filed at various levels of judicial courts involving matters relating to blockchain technologies, metaverse and artificial intelligence but matters keep getting adjourned or are not admitted in the initial stage citing lack of jurisdiction since there is no law basis which the judiciary can come to a decision. The government created a havoc amongst the public by implementing a 30% tax on NFT's without having a law in place which authorises the imposing of such tax.
With regards to the entertainment sector, the legislature is prompt in taking action and giving immediate effect to certain guidelines and regulations that mandate and prohibit the advertisements and use of certain language, content etc. or to govern the digital creators, influencer and social media aspect of entertainment. However, there is still ambiguity with respect to entertainment in digital space as it subject to varied interpretation.
The entertainment industry in India has witnessed growth in many folds and now the entire world has started recognizing Indian entertainment industry as well. The legal landscape has been progressing due to the expansion of digital platforms and various streaming platforms and models, which have evolved the traditional business models into extremely competitive business.
The amendments in 2021 to the Cinematograph Act, which give the government power to regulate digital content and streaming services have raised issues in the entertainment industry. Also, copyright laws in India have also been developed to combat piracy and protect intellectual property rights.
How do you balance your roles as a legal professional and a chartered accountant, and how does this dual qualification benefit your clients?
I have been handling tax and commercial litigation since starting my legal professional journey where my CA qualification has helped in better understanding Taxes and business environment in which transactions are undertaken . Additionally, the pragmatic and worldview of financial analysis across various sectors and in-depth knowledge has been possible due to my CA qualification which benefits me to a great extent in corporate and tax litigation. However, sometimes I need to specifically focus on the legal aspects involved in the case rather than going into a detailed analysis of financials from a CA prospective.
Can you share your thoughts on the current state of the Indian economy and its impact on corporate and commercial law?
India remains one of the fastest growing economies in the world in recent times. Reserve Bank of India (RBI) recent report reassured that the current will be a year for the Indian economy to strengthen its position on the global stage. The same is validated by the world bank's report that global slowdown has much lower impact on India as compare to other emerging economies.
India challenged global trends in 2022 and successfully witness record M&A activity. Despite economic hurdles and disturbances due to geopolitical factors, Covid impact and a global consumption slowdown, the World Bank revised its 2022-23 GDP forecast for India to 6.9 percent from 6.5 percent (in October 2022).
Further, the Indian government has been taking numerous steps to bring in foreign direct investments (FDIs) and brought commendable amendments to "Ease of Doing Business" in India to attract further foreign funding into India.
For all such major steps undertaken by Indian Government to promote business in India, we need a strong legal framework in India for its successful implementation and contribution towards India's economic growth. This leads to a positive impact on the requirement of more expertise in corporate law and commercial law supporting the corporates in establishing and growing their business.
Coming towards the end of the conversation, what advice would you give to young professionals who aspire to have a career in corporate and commercial law?
A legal professional is expected to be well versed with various applicable laws and regulations. Gaining that knowledge and experience has no alternatives but a self-driven focus and discipline toward the thorough self-study of various applicable laws. A legal professional becomes apart from other professionals by virtue of their problem solving attitude and accepting new challenges every day.
I would like to advise young professionals to capitalize the advantage of their internship and their senior's experience and then decide on the preferred areas of practice. There is a saying that we do our best work if we do a job that makes us happy. The legal profession is that profession which has such an extensive scope in the current scenario that gives tremendous options to make a career in corporate and commercial law and lead a very satisfying and successful life and also do good by service to others .
Get in touch with Tejveer Singh-