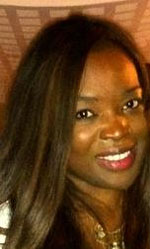 Funmi Oyeneyin graduated with an LL.B from King's College and thereafter pursued an LL.M in International Law from University College, London. She came across the opportunity to intern at the UN.
Funmi worked as a corporate tax adviser at Ernst & Young and  is currently working at Adam & Partners.
Read more about her career choices while working at different international firms.
Given that most of our readers are law students and young lawyers, how will you introduce yourself to them?
I grew up in Scotland with Nigerian parents, having dual nationality from birth. Suffice to say internationalism also plays a key role in my work, the focus of which is international commercial law. I also have an academic interest in Public International Law, specifically WTO and investment treaties.
Amongst the various career options, what motivated you to choose law?
At the age of 16 I participated in a mock trial of Tom Robinson (To Kill a Mocking Bird). The seed of legal aspiration was sown. I relish the academic challenge of the law and the process of analysis to reach evidence based conclusions.
Moreover, the law plays a pivotal role in society. For me, to have the knowledge so as to have a real impact in people's lives and in turn shape societal norms, hopefully for the better, is important.
You pursued your undergraduate (LL.B.) degree from King's College. What was the application procedure? Are there any entrance tests?
I applied through the Universities and Colleges Admissions Service (UCAS) application process. UCAS is the British admission service for students applying to university, through which students can apply to five universities.
"In my day" there were no entrance exam requirements for an LL.B at Kings. I believe all applicants must now sit for the National Admissions Test for Law (LNAT)
What prompted you to choose KCL for an LL.B. degree? Were there any other Universities in mind while applying at KCL?
I focused my L.LB application on the top tier law schools as per the published ranking, applying to Cambridge, Durham, King's College London (KCL), Edinburgh, and Glasgow. I was fortunate that all, barring Cambridge, accepted my application.
Initially, Durham was my first choice. However, on attending the open day for King's, I literally changed my mind that same day. Perhaps it was its proximity to the Royal Courts of Justice or the grand Maughan Library, but ultimately it was a gut feeling. One would expect a more logical answer from a lawyer but it really was that simple. A decision I have never regretted.
You had started your professional career with Ernst & Young as a Corporate Tax Advisor. What was the application procedure? What did your work profile consist of?
Application Procedure
It was a three stage application process.
Stage 1: an online application. A minimum 2.1 degree was required to qualify to complete the online application.
Stage 2: A telephonic interview.
Stage 3: An assessment day at EY's office in More London. It consisted of a group exercise, an interview with HR, and a final interview with a partner.
Work profile
At Ernst & Young, I trained and qualified as a Chartered Accountant, qualifying into International Tax Services (ITS) where I advised UK and foreign multinationals on tax efficient structuring and solutions. My work profile was both finance based, in that I collated and analysed financial information, and legal such as substantial research into complex UK tax law, ECJ judgments and International Treaties.
Why did you choose to go for an LL.M. in International Law? Was it a job requirement in any manner?
The LL.M was not a job requirement. International law has always fascinated me, having studied Public International Law at King's, and then subsequent experience in the application of international tax treaties at EY. I decided to undertake an LL.M in international law to further engage this interest and progress my career to involve a broad international remit.
How did you decide on University College London? Did you consider any other colleges?
Once again I focused on the reputation of the law school and international law departments. Wanting to remain in London, I considered LSE, King's, and UCL. I decided on UCL due to the available courses and the tutor Philippe Sands, a world-renowned international lawyer.
As a King's alumni, defecting to the "godless institution on Gower Street" was difficult. However, UCL's current worldwide ranking has gone some way to help ease the shame of my betrayal to King's.
How does one prepare to get admission in University College London? Does the admission procedure involve several levels?
The admission process for UCL's LL.M programme was straightforward. It was done via an application form and required a minimum 2.1 LLB degree to qualify to apply.
I spent a fair amount of time on my personal statement so as to convey my genuine interest in the subject. Outside academic aptitude an interest in the subject matter is important for a postgraduate degree.
What are the top 3 things you kept in mind while selecting a university for LL.M.?
The reputation of the law school and faculty.
Availability of subjects in line with areas of interest, international law.
Purpose of the LL.M – purely academic or to enhance employment opportunities.
Education in the U.K. must have been very expensive. What are the scholarships available?
The Scottish Loan authority provides student loans for university. Similarly banks can provide student loans for Bar School. Furthermore scholarships are available through the Inns of Courts.
You had interned at the U.N. for about 3 months. How has your experience been? What did you take away from such an internship?
It was a fantastic experience. Given my longstanding interest in international law, working at the international organization gave me unprecedented access to see how international laws and rules are applied in practice.
My take away was that the purpose of the UN, in facilitating international cooperation in an increasingly interconnected world, remains fundamental even if it may suffer from bureaucracy inherent to civil service.
Additionally, I worked with interns from all over the world and the obvious similarity between us all stemmed from a comparable social economic background. Showing that access to opportunity plays a greater role than race or culture.
Would you say that the work environment at Adam & Partners Investment Advisors LLC was significantly different than Ernst & Young?
EY is large organization and required an element of regimented hierarchy so as to function efficiently. Furthermore, it allowed for specialism in one area at an early stage.
On the other hand, Adam & Partners, as a smaller organisation, allows for more autonomy and flexibility. The area of work is wider ranging.
I received fantastic training at EY however I am personally better suited to the flexibility and autonomy of working with clients such as Adam &Partners.
Would you say your LL.M. from UCL helped in being successful at Adam & Partners?
In general, legal training helps to develop the ability to absorb a lot of information, analyse it and come to a conclusion. It also develops effective communication skills. These skills are helpful for any position.
Further, friends made at UCL, a lot of whom were lawyers from other countries, have become a useful network.
Having been part of a multi-cultural set-up with international clientele, did you face any cultural challenges? How did you address them?
From birth, having dual nationality, I have been comfortable in a multi-cultural environment but acknowledge that there are inevitable cultural tensions. However, in a professional environment I have found that any such hostility tends not to be openly aggressive. The main issue I encounter is that of lowered expectation, not based on my qualifications but rather preconceptions.
To address this, it has been important for me to remain confident in my ability and remain appropriate at all time. Furthermore, positive and consistent achievement tends to negate any such assumption.
Since you are now on the other side of the table, can you give us the 'recruiters' point of view', as to what they look for in a potential hire?
Intellectual aptitude is a must. The law is academically challenging and the ability to analyse and interpret it is fundamental.
That being said, soft skills such as good judgment, tenacity, and emotional intelligence are equally important.
Work experience is also valuable. Be it legal internships, or simply a part time job at a coffee shop – something that demonstrates an ability to interact successfully with others in a work environment.
What would be your parting message to our readers who are mainly law students and young lawyers?
Get the grade. Rightly or wrongly, one of the most objective ways employers judge intellectual aptitudes is academic grades. Every aspect of your journey into the law has a minimum academic requirement.
Undertake a legal internship/paralegal, even if it is unpaid. It will do two things. First, demonstrate your ability to apply legal knowledge to real life situations. Second, it will allow you decide if you actually enjoy working as a lawyer. Often the practice of law is different from academic study.
Be flexible. The current employment environment is rather difficult for law graduates, with limited traineeships being offered. In order to best navigate this do not be discouraged by rejections, instead make a list of why the law and what you want from a career in law. Be willing to be creative to access and develop the skills needed.
Finally, be positive and good luck.