GR Srikkanth studied law from Osmania University and graduated in 1996, after pursued LL.M. at the same place in 1998. Currently the Vice President – Legal at RP-Sanjiv Goenka Group, Srikkanth is a rank holder in Labour Laws and IP Laws. His prior assignments include a near-decade experience at HUDCO (Govt. of India) and Govt. of AP.
In this interview, he tells us about:
His decision to do two diplomas in Intellectual Property Laws
His experience as a Legal Manager at Housing Urban Development (HUDCO)
His advice on drafting infrastructure agreements
His achievements and landmark moments at RP-Sanjiv Goenka Group
Did you have lawyers in your family?
I have done my schooling and college education in Hyderabad. There are no lawyers in my family, I was very much interested in joining politics and LLB was a natural choice.
How did you choose to do Cost Accountancy?
(Srikkanth initially started as a commerce graduate with cost accountant qualification)
Law was my first choice, but I also enrolled in cost accountancy to gain some accounting knowledge.
How instrumental was Osmania in shaping up your legal career?
(Srikkanth studied law from Osmania University and scored 1st division in the year 1996. Thereafter, he did his LL.M. from Osmania in the year 1998 and ranked 9th in the entire university)
Osmania University's eminence is unparalleled to any other institution in the country and it is the epicentre to many movements. It taught me a practical approach to looking at things. OU's environment has always instilled confidence in all its students.
Tell us about your courses. Share any incident from that time.
(Srikkanth has done two courses i.e. Diploma in Intellectual Property from WIPO (UN) 2006 and PG Diploma in Intellectual Property Laws – IIT Kharagpur.)
When IIT KGP started Law School and commenced PGDIPL, I took some break from work and enrolled there. Being in first batch there, we faced some short term issues similar to any new venture. But overall, the experience was enriching. A memorable incident was drafting an invention disclosure for a chemical product. Being a commerce graduate, it took much more effort on my part to complete the project.
Please tell our readers about what your work experience was like at HUDCO. What did an average day of work look like?
(Right after graduation, Srikkanth worked as Manager of Law in Housing Urban Development (HUDCO) (a Government of India enterprise) for nearly 9 ½ years)
I appeared for HUDCO's exam and got through and this is how I started my career with HUDCO. Primarily, the job involved appraisal of various projects in real estate, and various infrastructures like utility, social, urban infrastructure project.  HUDCO is a leading player in techno financing; it makes feasible studies about the project and finance. I was lucky that major projects commenced in my jurisdiction I got to work in many places across India which helped me learn various local revenue laws and regulations.  Major contribution was drafting of letter of comfort in lieu of State Government guarantee, when there were restrictions in issuing State Government Guarantee due to over borrowings of the State Government. This instrument was even vetted by RBI as a valid document for financing and it's a first of its kind.
Share with us the major points one should concentrate on, while drafting agreements on infrastructure projects?
While drafting infrastructure projects, one needs to contemplate all kinds of risks that may be associated with the project and take a detailed brief from other functionaries like civil, environmental, structural engineering and finance team.  List out all the possibilities and make a provision regarding them in the agreement. Similarly, list out all the applicable laws and appraise the provisions with reference to the project whether they have any impact on the same. Also, address the issues fit-out period, concessions, compliances under labour and corporate laws, insurances and assignments etc. If the lawyer/in house counsel is involved in drafting terms and conditions from the tendering or RFP, then he/she will be in a better position to draft instead of merely vetting the agreements.
How fulfilling were the last 10 years both on the professional and personal fronts? How challenging and grueling were the difficulties and how did you overcome them?
(After HUDCO Srikkanth joined RP Sanjiv Goenka Group as Chief Manager Legal and has now been promoted as Vice President Legal.)
Retail Industry is most challenging and complex in terms of legal and regulatory issues.  Every product whether, food or non-food, is covered under some law or regulation, a Hypermarket where 30,000 products are sold attracts dozens of legal and regulatory issues. For example, retailers need licenses even to sell products like mosquito repellents, cosmetics, etc. Every day is different and there is a need to address issues instantly. Over a decade, I have been able to learn many things.
Would you kindly share your accomplishments and job specifications at RPSG Group?
I have been awarded Chairman's TOP GEAR award in 2008 for best performance in resolving legal issues, I have also been nominated for the Best In-House Counsel for Asia Pacific Award by International Law Office for the year 2012 – 2013. I have managed these laurels with the immense support I get from my wife and son.
Please tell us a bit about your award by Retail Association of India.
Retail Association of India (RAI) is an apex body which represents modern retailers and works towards growth for modern retail in India. www.rai.net.in. RAI has various committees representing the functions of Retail. Advocacy Committee spearheads the legal and regulatory issues of Retail Industry. Over the years advocacy committee has successfully liaised with various State Governments and Central Government to address legal and regulatory issues.
I being a member of advocacy committee have contributed towards facilitating various changes in the field of labour laws, essential commodities laws, insecticide Act, Food Safety and Standard regulations etc., in recognition of these services RAI felicitated me with the award for excellence in Legal and Regulatory services in Retail Trade in India.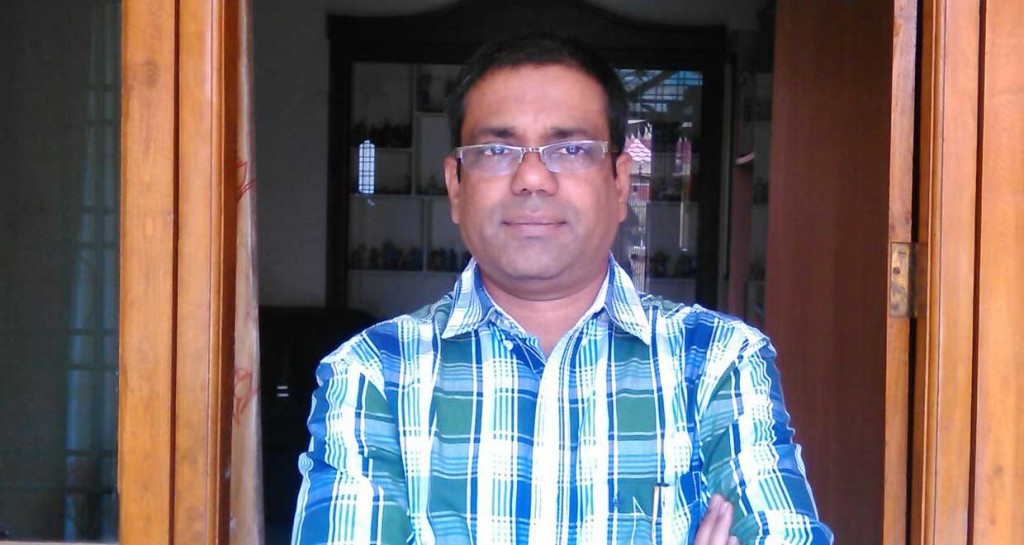 Kindly share your experience as a Member of the Taskforce on Food and Regulatory Issues and Advocacy Committee of Retail Association of India (RAI).
Our advocacy committee at RAI is very active and we coordinate with various State Governments and the Central Government on legal issues, especially with reference to retail sector. We have made noteworthy contributions in this regard, for example, exemption from weekly closure, keeping of records in electronic form, changes in food laws and legal metrology.  The primary objective of the committee is to address the issues of the industry and facilitate the members.
Tell our readers what needed to be done to ensure fair trade practices and what suitable measures are needed to promote the growth of infrastructure and retail sector.
Major challenges for both the industries are approvals and clearances from various authorities due to which the projects over run and the costs increase. There needs to be a time bound clearance. It will be better to have deemed provisions which are designed such that if there is a failure to accept or reject the projects within a certain period of time, then they are deemed to be approved.
What are your plans for the future? What advice would you give to those law students wishing to pursue a career in infrastructure and retail sector?
I advise the young lawyers and students who wish to pursue these sectors to understand the entire process of the businesses and spend considerable time on the project viz., physically visiting the generation station, road project, airport and taking notes and understanding the processes and make the list which can impact the business and how to address the same in the communications/agreements. Keep reviewing various literatures pertaining to the domain in which you are interested.
Would you like to see yourself in the the role of a lawyer or a facilitator?
I would like to remain an In House Counsel, as the role of counsel is "more for less" and this function has evolved as a facilitator over time rather than merely being that of a litigator.