This interview has been published by Priyanka Karwa and The SuperLawyer Team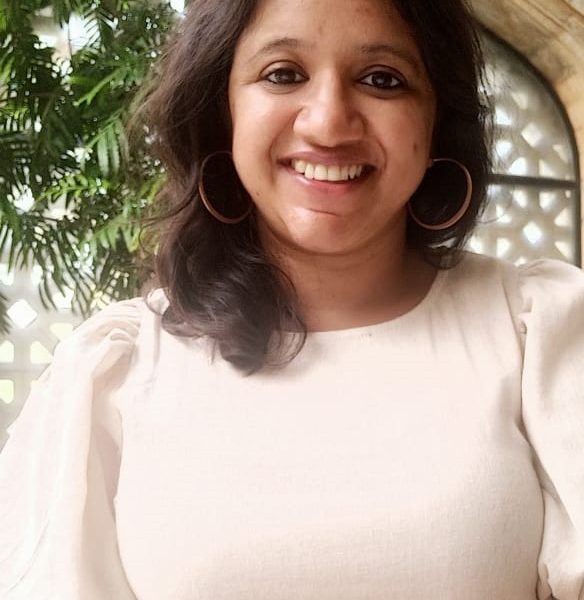 Was pursuing law planned for you, or did it all happen in a flow? Kindly share with our readers.
It was a "Flow" for me; because I've said this earlier as well, I was not somebody who would choose any other stream, and science was not allowed as my elder sibling was already studying that. At this point of time, my parents didn't allow me to pursue science, as they believed one in the family was enough to study so hard. Hence my approach was "Ok, Fine, then let's look for something else!" I was easy with life.
I gave my exam, cleared it, and I started studying law. Moreso, when I was studying during my 11th standard, my teachers had also suggested the same and thereafter a friend also proposed the same idea, appears as I was destined to and the rest is history.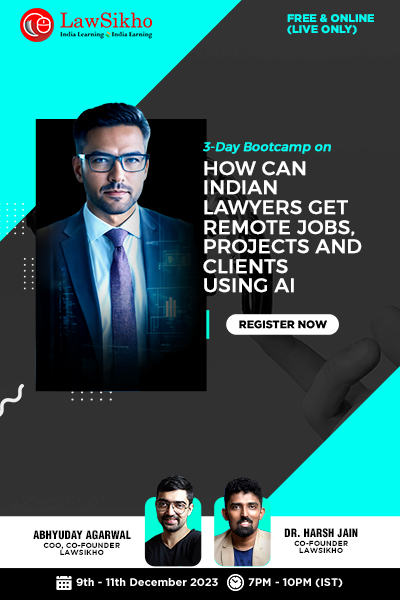 Which specific advice has helped you come thus far in law? What is that one motivation that keeps you going in life?
My mother. She never allowed us to give up. She had held the fort for us and always told us to keep moving on because of which no situation ever felt like a failure, all it looked like was challenge to be met. My toughest times in life I have crossed with this one thought of that she has instilled in me strongly to "keep moving"
Kindly tell us about your current role and responsibilities.
I was lastly working with an e-gaming company, and currently, I have been freelancing – on the tech law and gaming side which involves contracts, conducting workshops, free webinars I have also been conducting expert sessions on technology law for legal edtech platforms. I'm also mentoring young lawyers for a career in the field of law.
Rachna, with all these 12 years of experience, according to you academics and skills, what should be considered by a legal professional in their respective fields?
I think networking, academics and soft skills, all hold an important place. Any factor missing is a concern. But at the same time, I would like to emphasise that this is age when you're studying, building your career and you are at your prime, please do not miss the fun! Do not forget to socialize, make those bonds, friends and forge lasting relations. I want to advice to all the young lawyers through your platform and state that social media is fine, but move out in the open and get going.
We are so lucky, that in this era where you have platforms like LinkedIn and others to network with the professionals anytime, It is so easy to reach out today, so, please go out and network. If you want to land up with internship, find that internship, if you want to start working, start working. If you want to upskill by other courses apart from your academics, do it because all these – are going to benefit you in the long run. Don't be too choosy, each opportunity will teach you something and I can assure you that it will be useful – I promise! Being too picky sometimes is not a great idea.
I want to tell you don't worry. Don't be anxious or don't think that you're left behind. You know, everybody has their own trajectory, their own timeline. Everybody reaches their point at some point of time or the other. Give yourself that time and keep moving! There is not much time to be sad, depressed or feeling rejected.
I highly recommend soft skills, that's my secret to success, which is no more a secret. It's not only about your academic skills; soft skills mean how to interact with people, how to understand the emotional quotient, how to increase your confidence, how to not compare yourself with others, how to understand that you are unique. All these together will find that path for you. It will open all the opportunities that you are looking for.
Please tell us about this emerging career choice, i.e., Gaming and Technology Laws for law professionals!
When I started in the gaming industry, I was clueless about the exposure and today I am just grateful for the learnings and growth. I am actually covering a huge part of the technology law from Intellectual Property, Data Privacy, the IT Act, cybercrimes, contracts, litigations, advisory, training and research. It makes such a great profile which can land you to work with different tech industries not being limited to gaming but also fintech, Edu-tech, pharma, e-commerce and so much more in this tech space. You can work as an in-house counsel, as an associate with law firms and also have the option to you can work as a legal advisor to the government.
There is a great balance to be in this industry at this point of time which has immense scope. There are numerous start-ups, companies into gaming, and every other day I meet some businessmen seeking advice to start a gaming company. It is a booming sector, jump into it right now as it has all the scope to absorb you.
Our audience is curious to know the use of trademarks and copyrights in the Gaming industry and other IPR-related agreements that are needed for similar purposes.
It is one of my most favourite area while dealing with technology laws in gaming side. IP is one of the most important parts in gaming because it is an organisations intangible asset. When a company goes into merger or acquisition, or for funding, whatever a gaming company is looking at, the IP portfolio will speak for it and will do a great deal.
You need to protect your brand. I think I've told this so many times in all expert sessions, that if you are studying gaming or if you are a tech lawyer, you have to parallelly study IP. Without that, it's somewhere halfway. To all who are interested in Tech law, I emphasize again to study IP laws well.
Rachna, please also enlighten our audience with insights on the "Data Protection Bill, 2022," and how it can affect the gaming industry.
The data will affect the entire technology industry, and not only gaming. Anything that is using technology will have to comply by data privacy laws; all will be bounded. The previous Data Privacy bill has been withdrawn, and then a new draft had been issued. We await to see how it shapes up finally. It's certainly going to be very challenging for all the operators. The one only good part that has happened through this new draft bill is that localization of the servers has been done away with, which is a big relief for MNC'S and for all the gaming operators.
Please tell us about your role at the "Art of Living" Foundation.
I am a faculty with the Art of Living and it is founded by Sri Sri Ravi Shankarji where I facilitate – the Happiness Program, which is the basic level program and the core of the program is Sudarshan Kriya Meditation – a rhythmic breathing pattern and results in your overall well- being. Research by the likes of Yale and Harvard University has shown Sudarshan Kriya Meditation immense effect in relieving stress, improving sleep and with better control over the mind and emotions. It has given me my personality and made the human being I am. 17 years with Art of Living has been a beautiful and joyous ride. Every successful person is a meditator. What are you waiting for? Meditation should now be a part of one's lifestyle because it's no more luxury. It has become a necessity. You should just take the leap. If you want to be successful, you should be meditating.
What are most of the standard sets of doubts that, while mentoring, you come across?
I usually come across where, young students asking me about their careers -how they should shape their careers? or if they're interested in gaming, what should they do next? or how they should make their CV's? when they should make a switch from the current job they're doing?
While speaking to these young minds I have noticed a glaring difference between our generation and them and that is the youth today really wants to move very fast. which is fine but I would suggest that while you are on the chase outside, be patient – inside. Allow things to come to you.
Most young lawyers think that the corporate world has just contracts and agreements to draft and nothing else; please clarify this.
It's a big-time myth. Certainly, contracts are a big part of your profile being an in-house counsel I just spoke of the number of opportunities you have from contracts to litigation, to dealing with cybercrimes, to dealing with research, training and advisory and much more.
You would get the opportunity to train the highest in the management to the youngest person in the organisation; creating – policies for the hr, advising on the new laws, notifications, guidelines and judgements, strategizing with stakeholders, holding conference with the top senior counsels across the country and also lobby your point of view to governmental agencies
In-house counsel has a lot to contribute, a lot to learn- It's a challenging job.
People think there's a lot of money on the in-house counsel side and, maybe, the work isn't that much, but it is the opposite. Money can come in any profession you pursue passionately. But I will tell you that it's not an easy cakewalk job.
You will have to work very hard, and do multiple things at the same time. be prepared if you're thinking of being an in-house counsel. It will take a lot of passion, dynamism and enthusiasm. You should be ready for challenges and ad-hoc situations every now and then.
Any five best pieces of advice for our young law professionals.
This is my favourite question. The first piece of advice is you got to move, drop your phone and go and meet people physically.
Secondly, you've got to do some yoga, meditation, running, jogging, exercise, playing, trek-king, whatever you like! have to keep your mental and physical fitness at an all-time high and prioritize it.
Thirdly, listen to music, read books, which are not only your subject books; read a little. If you do not like it, drop it. Read something which you like.
Fourthly have that faith and confidence in yourself. That you will make it. Find a mentor or a Guru, however you would like to call it. Take assistance, listen to their advice.
And fifthly, don't lose your smile. Life is too short. You are here to achieve and it will work out.
Get in touch with Rachna Shroff-