Gargi Panwar graduated with a BLS.LL.B degree from Rizvi Law College, Mumbai in 2010.She started her legal career as a Junior Associate in the Chambers of Advocate Flanian G. D'souza. Thereafter she went on to pursue Masters from University of Nottingham in International Commercial Law. After coming back to India, she joined Precept Legal as an Associate. She also holds a Diploma in Corporate Law offered by Asian School of Cyber Laws. Currently, she works as an Associate at Rajani, Singhania & Partners.
In this interview, she talks about:
Law school experience at Rizvi Law College, Mumbai
Choosing to pursue higher studies over job
LL.M experience at Nottingham
Work at Rajani, Singhania & Partners
Given that most of our readers are law students and lawyers, how would you introduce yourself to them? What is it that motivated you to take up law as a career?
I am Gargi Panwar, a lawyer specialising in Property Laws and Mergers & Acquisitions in Maharashtra. My work involves a lot of communication with the clients, negotiations and meetings. I call myself a part time litigator because I handle a lot of Schemes of Arrangements and Amalgamations, Schemes of Revivals and therefore I can be often seen running into Company court (sometimes if not always in the rush hour).
It's a little cliché but I wanted to be a lawyer since I was a 14. By the time I turned 18, I was ever determined to pursue law as a career. I am happy that I could do what I really wanted to in my career.
Motivation is not something that comes out of always winning but sometimes the setbacks in your life motivate you to walk on the chosen path with more determination and zeal. Therefore, no matter what everyone says, always ask yourself this question "do I want to pursue it?" and if you do, then give your 100% in achieving it.
What do you think is the kind of interest or aptitude one needs to pursue law?
A person needs to love reading because our profession is such that we can never know everything. There is a constant change in relation to laws and regulations and therefore, in order to be up to date one needs to read. In corporate law, I feel a person needs a lot of patience and tolerance to be exercised when clients act difficult. Also, one needs the aptitude to see different outcomes of a problem and then find the most viable option at hand. This is very important in litigation as one needs to be able to identify the key issues and find most appropriate arguments for the same.
What were your areas of interest during your graduation? How did you go about developing expertise and knowledge in these areas?
I was always inclined towards corporate law. Not because I do not enjoy litigation, but because I love negotiations. I feel any problem can be solved if two parties sit across each other and talk. Therefore, Company Law and Alternate Dispute Resolution were my fields.
After your graduation, you started working as a Junior Associate at the Chambers of Advocate Flanian G. D'Souza? What kind of challenges did you face during this job?
By the end of fifth year, I realised that I need to work under an Advocate who can give me an overall experience in various streams of law. Flanian D'Souza and Jerome D'Souza are very well known lawyers in Bandra, Mumbai for Civil Law & Property Law. I approached them through a friend who was working with them. Flanian Sir instantly appreciated my confidence and my good credentials and I started working with him from the next day. I had to leave the job because I wanted to study further.
Did you always have higher studies in your mind? If not, what motivated you to go in for the same?
More than me, my parents were keen on sending me abroad for my LL.M. Also, I love studying. If I could, I would be a student forever.
Do you think it makes sense for students to go overseas to study law when they want to practise in India?
It depends on what kind of practice you will have once you come back to India. If you are interested in Maritime Law, Human Rights, International Insolvency, Intellectual Property Law or like me if you want to be a specialist in Mergers &Acquisitions, then studying abroad should definitely be your choice.
Apart from this, students may also opt to study abroad as the experience of the international standards of education, meeting people and interacting with people from all over the world, making lifelong connections with people from all over the world are few of the many advantages of studying abroad.
After pursuing Masters, you joined Precept Legal as an Associate. What was the nature of your work there?
I dealt with Intellectual Property Law, Property Law and Civil Law.
Currently, you are working as an Associate at Rajani, Singhania & Partners (RSP). What prompted you to make this choice and what made this shift possible?
After coming back from studying for my LL.M, I was looking for a placement relating to Mergers and Acquisitions. I got that opportunity in RSP.
What kind of work and responsibilities does an Associate at Rajani, Singhania & Partners deal with? What should a student do so that he gets placed in a prestigious firm like RSP?
I am currently working in the M&A Team. I am currently working on matters involving corporate restructuring such as arrangements, amalgamations, mergers & demergers, revival scheme matters. It's a round the clock job, exciting and exhilarating.
Students should work towards doing internships with firms and know the work culture of the firm. The name of the firm is important but what is more important is what you want to pursue and how will you achieve success in what you want. Confidence is also a major factor in getting jobs in law firms. A well read person is always preferred.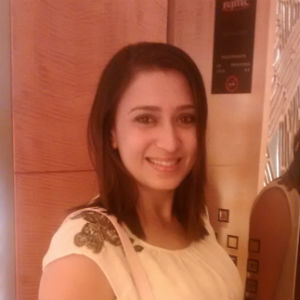 Tell us about a case that you are particularly proud of. What steps do you take to prepare for a difficult case?
I am currently working on a revival of a company after almost 75 years of its incorporation and about 50 years of the company being ordered to be wound up.
One has to know the facts and read all the papers of their matters. Also, research on various aspects of the matter is also very important.
What is the current scenario of studying corporate law as a career option in India?
It's a very positive and bright future for students who opt for corporate law. There is an unquenchable thirst to absorb good minds in every law firm.
There is a school of thought that labels LL.M's as being little more than an expensive holiday unless the individual concerned wishes to enter the world of academia/research? Now that you are working, do you feel the experience acquired during your LL.M is relevant to your professional life?
Definitely, I am well versed with U.K. Law, U.S. Law and Indian Law because I got an international perspective while studying for my LL.M on various subjects including intellectual property, business law, banking and regulations, cross border mobility and insolvency.
Also, I am much more confident and sure of myself than when I was before I went abroad for my LL.M.  My earning potential has also increased because of the  added qualifications.
What do you cherish most about the experience you've had over the past two years?
The fact that I have become a confident, smart and successful woman over the past two years, esp. for the LL.M which gave me the much required exposure. I would love to hold on to my LL.M experience.
Last but not least, what's next for you?
Currently I have not thought about the future but I hope I have opportunities and matters to show my skill. Also I am planning to study further and maybe do my solicitors or an MBA. Well, time will tell.