Gaurav Shukla graduated from Nagpur University in 2007. After successful stints at Pancrest Pvt. Ltd., Pangea 3, and Exceed Entertainment Pvt. Ltd., he has started independent practice, where his role entails handling both non-litigation and litigation work assignments for various clients in the field of Entertainment, Media and Sports Industry.
In this interview we speak to him about:
Sports, Media and Entertainment Law
Being in-house counsel
Starting independent practice
How would you like to introduce yourself to our readers?
I would like to introduce myself as a person who at a very young age realised that it is one's own struggle to deal with everyday challenges, and no matter who stands with you or comes forward to support, you have to overcome these challenges on your own. Therefore, I am a firm believer of the famous quote from the book The Alchemist, "A man is the creator of its own fate". I have chosen law as my profession with the sheer will and determination to make my name in this profession and endeavour everyday to thrive and excel by taking a positive stride every morning.
I have worked with various corporates as their in-house counsel. My approach has always been very unconventional in performing all my assignments and pursuing the opportunities that come my way or those that I manage to create for myself.
Tell us a little about your days in law school.
I graduated from DACN Law College affiliated with Nagpur University. Though I wanted to study in a law school, I failed to appear for a law school entrance. I was also very sceptical about getting through, being an average student throughout my matriculation. I remember one incident which changed my life. I was not good in spoken or written English during the initial days of law college and I misspelled a very simple word for which my entire friend circle mocked me which was embarrassing for me considering the background I come from.
What were the activities, academic or otherwise, that you undertook in your law school days which in your opinion have shaped you and your career?
I am an enthusiastic and an energetic youth but with the kind of college that I come from there was not much scope to engage in many activities. Therefore I thought of becoming independent and started working in the BPO industry in Nagpur speaking to American and English people on sales calls.  When my friends were busy running pillar to post in the court premises working with their seniors, I was developing a skill to convince a complete stranger sitting thousand miles away to buy a product and share their financial and personal details which I believe is a very difficult job. I am not undermining the importance of internships or visitations to court hearings, I am putting across a different approach which not only improved my communication/oratory skills but is also a prerequisite to excel in the legal profession. I was also developing my convincing skills which we need to possess in order to argue matters efficiently. We as individuals have to understand our shortcomings and work towards improving them conventionally or unconventionally.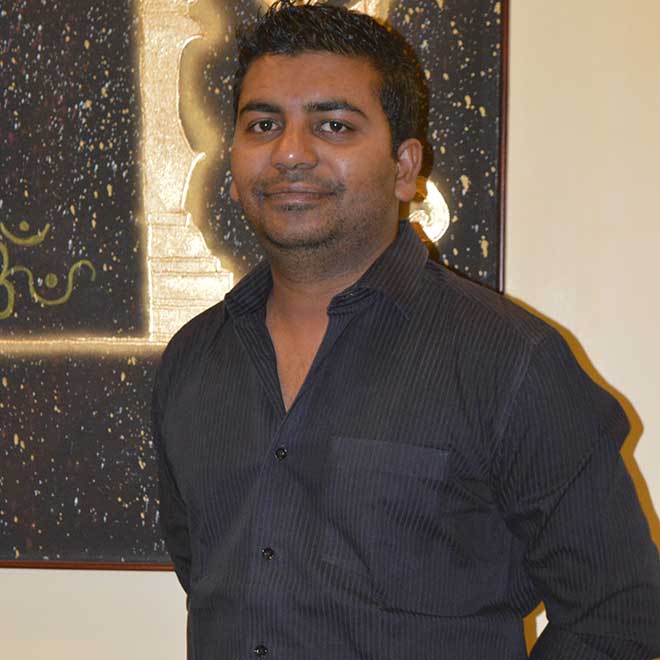 How important is mooting in the life of a law student? 
Mooting has now become an integral part of the curriculum. Mooting is a very important aspect in developing and shaping your advocacy skills. It gives you a platform to undergo a mock experience of how you need to conduct and appear before the real courts. You develop the art of interpretation and how to put forth an argument. I also undertook the moot court competitions and approached it very seriously keeping in mind the benefits and fruits it will yield in longer run. Not choosing moot court competition is one's own choice or preference, however we get exposure of competing with students in intra college and national moots and getting the opportunity to witness others is an experience in itself, it gives you an edge over others.
How important are grades, in your opinion? 
I have graduated from a law college which is not even known to the legal fraternity, but with decent grades. Campus placement or pre-placement offers are not even a probability that I could ever come across or dream off. Whatever position I have attained in my career is purely and solely out of my own efforts and perseverance.
I do agree that grades are important and we cannot shy away from the fact that your first impression is cast on the basis of your grades before the interviewer or for even getting a chance to get a call from a reputed employer. However, grades are not everything. One may achieve good marks by mugging up the entire book without actually understanding the essence and application of the law. One has to have a very strong base and legal acumen in order to excel at the highest level. Competition is cut throat and with new technologies and modules being introduced in the market, the day is not far when the first level of work shall be done with the help of these tools.  In order to safeguard and strengthen one's position and demand in the market, one has to have a clear understanding about interpretation and applicability of the law and to the best of the client's advantage in order to secure the desired results. These days landing up in jobs is not totally dependent on your GPAs. As I mentioned earlier good GPAs may get you a chance to appear for an interview, however your knowledge and interpretation and  application skills along with correct approach shall sail you through the hiring process. I had the opportunity to come across many candidatures, and to be honest not even once have I looked at the table which contains their academic credentials. For me, a person's other curricular initiatives (internships) and the exposure of different kinds of assignments is what I am most interested in. If a student having excellent GPA cannot answer a simple questions related to contract law or CPC or for that matter any other law, what is the use of that GPA? My humble advice is to understand and have correct interpretation of law as it is purely based on logic. What is not logical can never be upheld in any court of law barring few blunders which we come across.
Who was your mentor, or main source of inspiration who motivated you all along the way?
My one and only mentor is my father Mr. Girish Shukla who is also a senior advocate  having experience of almost four decades in the legal profession  as a Judge and as an Advocate. He is a practising counsel in the High Court, Mumbai and other fora. He has dealt with varied subject matters handling a plethora of cases throughout his career. My strength, professional ethics, inspiration, acumen, conduct and every aspect of my being is my father's gift to me. Also my mother has played a very important role in my life, has supported and motivated me to the extent which I cannot be expressed.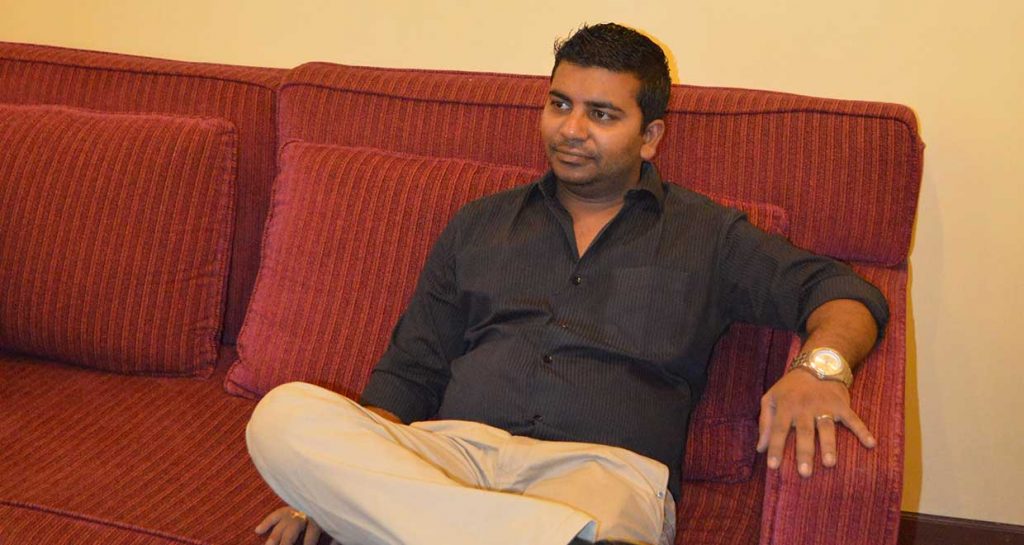 What are your areas of specialisation in law?
I wouldn't project myself to be a specialist in any area of law. However, with utmost humility, I can say that I have gathered knowledge in the field of Entertainment, Media and Sports and deal with clients on subjects like Intellectual Property Rights, Sports Law, Corporate Laws and litigation matters. I have been working in the entertainment, media and sports industry for most part of my legal career and deal with all the relevant laws and related work assignments on a day to day basis. I always had the option of joining my father in his practice and live a smooth and comfortable life. But that is not who I am. I always like to challenge myself and endeavour to achieve things on my own. I always believed that if you have a family backing in the profession that you are pursuing, that option or working with them is always open for you. However, I believed and followed the principles that will enable me to stand out and make my own name. In the legal profession, the initial years of practice are full of struggle and if you join your family in litigation practice then you are more of a liability than an asset. I therefore decided while I was in my final year that I shall pursue my career in the corporate department/non litigation work profiles wherein I get paid from day one and therefore get to avoid financial crunch. I did not have the privilege to land a job in a law firm not being a student from a law school.
Students have to take into account two main factors/aspects vis-à-vis their financial condition/backing and their interest/strength in legal field while deciding their future steps. If they are financially sound then they can either take up independent litigation (no guarantee of fees) during initial days or work with a senior advocate for less salary. If they are not financially sound, then they need to secure a job in a law firm or in corporates/companies as in-house counsels. Second aspect is indirectly related to the first one and if they have the financial support then they can experiment to work in fields they have inclination towards and if it doesn't work then may be try something else. It is ultimately a person's own evaluation as to what suits their situation and what they desire/can sustain.
How were the first few years after your graduation?
I was the first person from my batch and entire college to secure a job in Mindcrest India Pvt. Ltd. in Pune. I had appeared for my interview and test even before my final semester exams and was offered a job. You cannot imagine how happy I was to get a job before graduating back in those days when most of my friends and other fellow students had no idea what they will do after the exams. Mindcrest has been one of the best working experiences I ever had. Not because it was my first job, but the culture of Mindcrest had a blend of work and sports, as they strongly believed in 'all work and no play makes Jack a dull boy'. During my stint with Mindcrest, I have played various corporate tournaments and represented Mindcrest in basketball, badminton, cricket, football, snooker and other sports. I have been a sportsman throughout my childhood and being a state player in basketball and badminton, one cannot ask for more in their work life if you get to participate and represent in different sports, the organisation one is working for. Special mention to Mr. Ameet Gokhale (erstwhile India head) and the founder Mr. Ganesh Natarajan for being sports enthusiasts and ardent supporters of all Mindcrest players/employees. After Mindcrest I have worked with Pangea 3 in Mumbai and then in the sports and entertainment sector. Law college made us realise one fact that we will have to make our own fortune as college did not have the facility or infrastructure to enable us to seek pre placement offers.
What is it about the corporate sector that kept you in this field and never let you leave for firm practice until recently?
(Gaurav has worked with several corporate giants such as Mindcrest India Pvt. Ltd., Thomson Reuters, IMG Reliance Limited as well as Exceed Entertainment Pvt. Ltd., and as Senior Manager in the Legal Department at Bajaj Telefilms Ltd. )
As I mentioned earlier corporate sector job is more stable financially and also provides opportunity for variety of work. You get to learn the nuances of the respective business carried out by such corporates and also get exposure to litigation and compliance related aspects which enhance your repertoire as a professional. I have worked with corporates for ten years and normally when people try to stabilise their life and try to strike a balance in terms of professional work and personal life, I have again deviated from such standard practice and have now decided to work independently with diverse clientele in distinct industries. Throughout my career, I have worked on Indian Super League (ISL), Indian School College Basketball League (ISBL), Aircel Chennai Open (Tennis), Lakme Fashion Week, Myntra Fashion Weekend, whilst working with IMG. Working on Indian Super League was a very unique experience as I had the opportunity to work with Player Auctions, Regulatory Commission Works, Player Agreements (Both Domestic and International), Sponsor Agreements, Franchise Agreements, Stadium Agreements and all other contracts executed for the League. With Balaji Telefilms Group, I had the opportunity to work and engage myself and supervise team members working on different kinds of Agreements and other litigation work for Television Industry, Films and Digital Media. Broadcasting Deals, commissioning Agreements, Film and television Production and Channel Agreements, Artist, underlying work contributors etc.
I have recently with  my father's guidance and mentoring ventured into independent work and started our full service law firm under the name of MGS Advocates. Currently we are catering to clients in Mumbai in various fora for litigation matters and also undertaking mandates for non-litigation work in the field of Entertainment, Media, Sports and Corporate Sector. We have associate partners in all major cities in India with whom we work on regular basis. We are currently operating from three offices located in Mumbai and we have plans to expand our facilities and offices in all major cities of the country.
How was your experience working as a junior lawyer with a Senior Advocate?
Due to a family emergency I had to leave the job in Pune and relocate to Nagpur to help the family members in dire situation. During this time I practised and assisted my father is all his cases at the High Court and District Court in Nagpur. I gained valuable experience of litigation, working and procedures of the district court, which is the most important to learn for a litigating lawyer.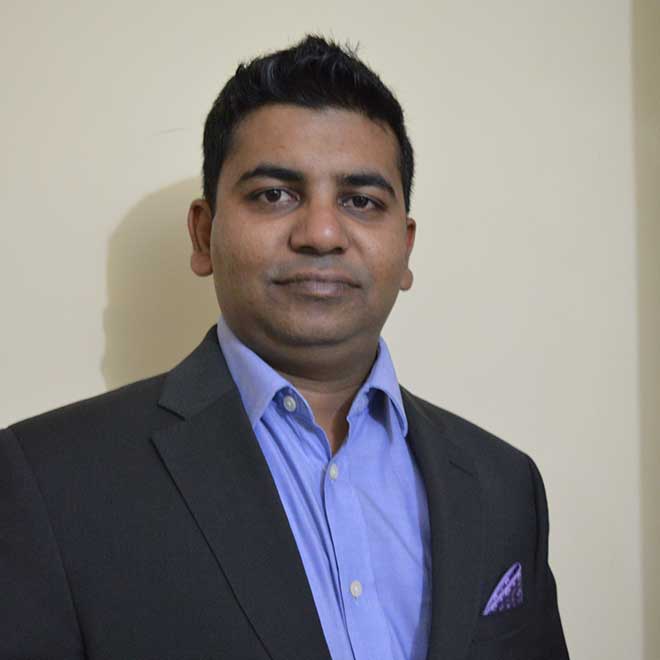 If given an opportunity, what would you do differently in your career journey up to this point?
If given an opportunity I would go back and study law from a reputed law school in order to seek better opportunities with lesser struggle and commensurate package as per the current market standard. Being from a law college lesser known, I have worked really hard to get where I am and the monetary compensation which is offered to a law school student is something that I could never achieve from the word go, though now I believe, it is at par or even more than the standard packages offered to someone equaling my experience.
My advice to aspiring lawyers is to stick to one organisation/firm for a longer duration at least two to three years during their initial stages after graduation, as stability these days is a major concern and I am saying this out of my own experience. Also, they should analyse and evaluate and think 1000 times before making any harsh decision of either switching their job or going independent. However, once they have made the decision they should never regret and repent the decision as it will affect them even more than the decision itself.
Is there any other suggestion you would like to give to our budding lawyers?
I always had one thing very clear in my mind, that no one was born knowing everything.  Apart from certain personality traits inherited by them from their parents, everything else is and has to be developed on our own. Every person does not have the same grasp, concentration, skill or ability and therefore never ever either compete or compare yourself with others. Winning or losing is not always in your hands, but giving everything to the best of your endeavours is something you should strive for and then stay focused and positive. Have perseverance, be humble, hold on, the initial days are the hardest and do not give up easily. It is your determination and sheer will power that will make you reach places because as often seen, the smart ones are not always the rich ones and the rich ones are not always the smart ones.
Lastly I shall conclude myself with a very famous quote being an ardent fan of the world's greatest basketball player, Micheal Jordan:
"I've failed over and over and over again in my life and that is why I succeed. Obstacles don't have to stop you. If you run into a wall, don't turn around and give up. Figure out how to climb it, go through it, or work around it. Talent wins games, but teamwork and intelligence wins championships."