Gaurav Singhal graduated with B.Tech degree from UPTU in 2006. His interest in IPR law led him to join Rajiv Gandhi School of Intellectual Property Law (IIT, Kharagpur) and pursue an LL.B.
While in college, he co-founded Siddhast Intellectual Property Services. After graduation, he was placed at Siemens Information Systems Ltd. as Strategic IPR Counsel.
Gaurav Singhal is currently the Director and Principal IPR Attorney at Patracode Services Pvt. Ltd.
In this interview he talks about:
Law school experience at Rajiv Gandhi School of Intellectual Property Law
Co-founding Siddhast Intellectual Property Services and entrepreneurship
Working at Siemens Information Systems Ltd.
Given that most of our readers belong to the legal fraternity, how would you introduce yourself to them?
I'm a techno-legal professional living his dream to be an entrepreneur. My practice largely runs around Intellectual Property Rights, more specifically towards Patents. My approach is always problem-solution. I identify my customer's requirement first and then give my best to solve it through the tools of law and business consulting. If the client is bootstrapping, I provide him certain lean strategies to protect his business interest, in spite of going pro-bono. Business Rights are commercial in nature, and are quite different from general civil rights, hence I believe that the client should bear the protection cost, as he shall be reaping commercial benefits from it in due course.
Having done B.Tech from Uttar Pradesh Technical University, what motivated you to choose law as a career at Rajiv Gandhi School of Intellectual Property Law?
My entry to law was well-planned, however the motive to be in law, was never to practise the law. When I was doing my B. Tech, I was an aspiring entrepreneur and had been practising entrepreneurship at a very small level, while still being at my engineering college. A friend and I had tried multiple fields like other engineering students, they were in and around education programmes, technology project installation, website design handling, business consulting, etc. However, none appeared to be lucrative to us as a business. During the same time we were attending various Business Conferences, and a few of them were based on Intellectual Property Rights. We found Intellectual Property Rights quite fascinating and had decided to pursue as our entrepreneurial career. The decision was validated by doing some mock business development activities with real prospects, which were highly successful.
However, at that time, we were not sure about how to get the required skills to be in the area of Intellectual Property Rights. We knew that many LPO's and KPO's, even law firms take engineers as associates to practise Patents. But, we were sure that for a broader perspective we must do law. At that same time during 2006, IIT Kharagpur started the law school for technical graduates and science post-graduates. I considered that this law school was the right avenue for me to change my career's direction.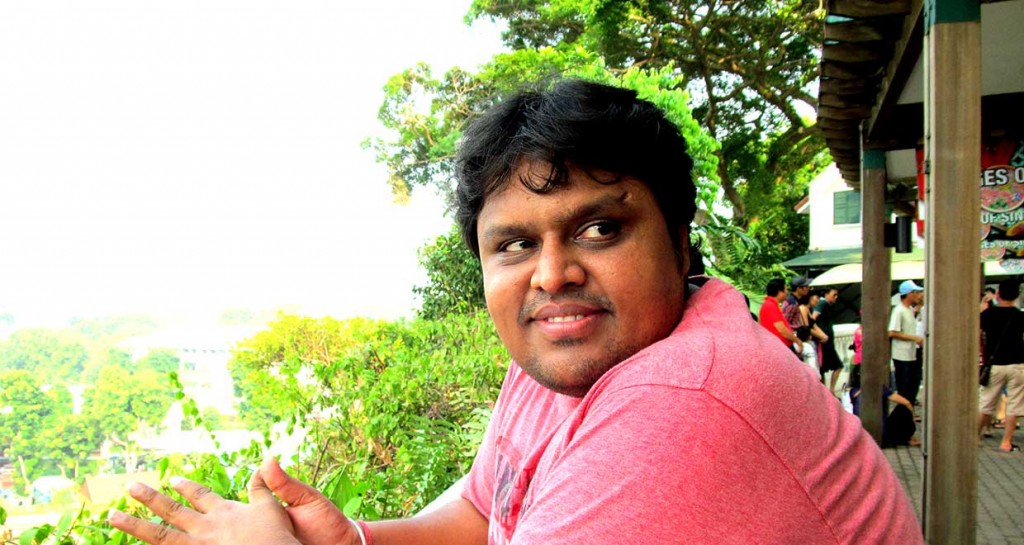 How did you get through to Rajiv Gandhi School of Intellectual Property Law?
Getting through to IIT Kharagpur's law school is another dramatic story. If certain  incidents had not occurred then, may be my career path would have been absolutely different.
When I made the application for Law School, my final semester engineering exam schedule was not out yet. Had it been out, I would not had applied for Law School at all, as one of my final semester exams was in conflict with the Law School entrance exam dates. Once the schedule for final semester exam was out, I came to know about this conflict. I was almost hopeless at that time. However, suddenly some Public Sector Unit had announced their employment examination date, which was conflicting with my final semester exam date, which was conflicting with Law School entrance examination date.
Hence, under pressure from lot of students, the UPTU had shifted the conflicting examination date to a later one. Now, the dates were not conflicting, however another problem was still there. The Law school entrance examination was being held at IIT Kharagpur, which was atleast 24 hours away from Ghaziabad, where my engineering institute was based. And between two final semester examinations, only 3 days were there, which means less than 72 hours. The law school entrance examination was placed exactly at one day's gap from the end semester examination. So 48 hours of train journey, written examination, group discussion, personal interview of Law school entrance examination, and preparation for the end semester examination had to be done in less than 72 hours. A very tight situation was there. Even few hours of delay of anything may have jeopardized my future in some way or another. I had decided to take this risk and was eventually successful in both my end semester examination and as well securing a seat for me at Law school.
What were your areas of interest during your graduation? How did you go about developing expertise and knowledge in these areas?
During law graduation, my area of interest was purely mostly on Intellectual Property Laws with emphasis on Patents. Even the college was more focused on IP Laws and division of a number of permanent faculties towards other laws and IP Laws was also like giving a weightage to IP Laws. As IP laws, especially the case laws, are more matured in the US, our focus during studies was more towards studying US laws. Even for practical scenario understanding, we had a few visiting faculties coming from US too.
As a law student which activities did you participate in?
One of the prominent activities which I supported was a student group called Technology Transfer Group whose focus was enabling transfer of technologies developed by professors and researchers at IIT to the industry. One of the aspects of this group was that it supported increasing Patent filings from IIT Kharagpur, which dramatically increased during the year I was handling it. To practise IPR laws and especially patent laws, the guidance was very limited, as we had very limited exposure to practising IP Lawyers during graduation. Even my internships was planned by myself.
What kind of internships did you do while you were a student? Tell us about your law school journey.
I had been through a total of three internships. The first two were at a small IP services firm, Siddhast Intellectual Property Services, where I was a co-founder and had founded it during first year of Law School itself. After the first year, it was an obvious decision to do an internship in my own venture, because the business was not shaped up.
I was still two years away from my Law school graduation, so it was obvious that we cannot start with legal services or legal support services. Hence, during those 2 months, my focus was to turn it into a technology transfer company.
However, in the first 15-20 days itself we started getting the notion that India is still too immature for transfer of patents and technology. So, a steer of focus was required. We required choosing something, where legal services were not involved at all and even legal support should not be required, even it should be close to IP laws and allied area. At that time, we did a lot of market research of the Intellectual Property market and identified an area where legal support was not required, and it was Intellectual Property database, more specifically patents.
At that time, there was not much competition for Patent database in Indian market and few players had not even entered the market. At that time, we carried out partnership development exercises with a few players and boiled down to Questel Orbit. I worked out my next internship too at Siddhast after 3rd semester's end. By my second internship Siddhast was running as resellers to Questel's database and starting getting recognition in National market too.
However, for my summer internship after 4th semester, I decided to do it in legal services, as by that time I had received substantial exposure to IP Law. This internship I did at Marico's legal department. When I entered as intern, the legal department was looking towards me more as an expert, as the in-house team was more focused to general commercial laws and very minutely to IP Laws. During these two months, I utilized all my knowledge gained at law school to structure their Trademark portfolio. However, for Patents, there was exposure, which was quite minute.
Did you find that your law school education had prepared you sufficiently for the many tasks you were to required to execute during your internships and later at your job?
My education at law school had surely prepared me for various activities at my internships and at my job. However, at my job with Siemens, I had to undergo a specialized traineeship to work as Patent drafter and prosecutor, which was my major responsibility. For advising on IP Laws and managing other IP portfolios, like Patents and Designs, my education at Law school had helped me a lot.
How has your mooting experience been?
Mooting I did majorly as part of college curriculum. However, mooting exposure had helped me to develop and present arguments, which as a practitioner I have to do in day-to-day business.
You started your career at Siemens Information Systems Ltd. as Strategic IP Counsel. How did your appointment take place? Please share you experience with our readers.
This phase was equally dramatic.  Siddhast, the company which I had co-founded was doing well, rather to say it's turnover was around 50 Lakhs in 2008-09. I was in double-minds, whether to get an industrial exposure and then join Siddhast or shall I do it right away after school. I had not even applied for the campus placement program. During that time, I was just enjoying the placement process of my classmates.
On 3rd or 4th day of the process, it was announced that one of my classmates and I were selected for the placement process of Siemens. I was quite amused about it. I was not expecting it, as I have not applied for the process at all. I had moved to my placement coordinator faculty regarding it, to which he mentioned that Siemens was looking for someone who has done graduation in Computer Science and there were only 2 profiles in school, including mine.
As it was the first year for the college and it was about college's reputation building, he wanted me to take part in the recruitment process of Siemens. He mentioned that after 6 months, if I do not like it, I may leave Siemens and join my own outfit. At that time, I thought if it is for my alma mater's reputation, I will take part in the process and also perform. From Siemens, we were told that we shall be tested on Patent Claim drafting. We studied it academically; however the exposure was surely very limited to clear such test. To practise it, I had read through Landis on Patent Claim drafting thoroughly.
On the test day, we were provided with a test based on European Patent Agent Qualifying examination. Surely, it would have been difficult to do it, if I hadn't not read well. Almost after 15 days of writing the test, I received a surprise call from the Head of Intellectual Property Department, India of Siemens early at 7:30 am. It was a wakeup call which made my day. I was asked to visit Bangalore for final processing and it was a sponsored trip with flight tickets also sponsored. It was my first exposure to flights. Really, Siemens had given so much to me, at that time; it was not possible for me to say "No". And, in this way my final induction into Siemens happened.
Later, you switched to Patracode Services Pvt. Ltd. and currently work as Director and Principal IP Attorney. How did your appointment take place? How has your experience at Patracode been so far?
I am entrepreneur at heart, and that is the reason a Corporate like Siemens was not able to hold me back for long. When I was on the verge of completing four years, I was sure that my further development shall be inhibited in a controlled structure of a Corporate and then I decided to leave. However, Patracode was started much earlier. After leaving Siddhast, I was in touch with our first employee at Siddhast, Kavita Poddar, who was also leaving Siddhast soon after her marriage. Kavita wanted to start an outfit and she was interested to partner with me for that. With Siemens Policies, I was not seeing a harm to start with her, I had nodded "Yes" to her with a condition that I shall be only able to invest, but may not be able to provide much input beyond Management inputs. So, in Patracode, for few years I was just an investor and later on I actively joined it as part of the Management and its Principal IP Attorney.
In Patracode, I am a free bird and able to steer my ideas easily. Exposure to bootstrapping startups has also given another variation to my advice which are now more lean and yet unconventional. Even my learning path is quite stronger now. I am doing lot more new things every day.
What kind of work and responsibilities does the Director and Principal IP Attorney of Patracode deal with?
I would say that there isn't a typical day, as we are very client specific. Someday, I shall  have a full day meeting with clients and attend conferences, some days I am with clients solving their problems, some days I shall be at office training my staff, or planning future strategies. The activities are too diverse and may even involve technical or business consultancies to the client.
What type of cases do you deal with? What amount of legal work is there? How often is legal work outsourced and in what type of cases?
The cases which we deal with are generally non-contentious and revolve around filing and prosecuting Patent, Trademark, Copyright and design applications. We do not outsource our work in general. However, where we provide legal support, we may outsource it, like in the case of legal and patent translations. We work almost as in-house IP Counsels to our clients.
Does Patracode take interns? What is the process for same?
Yes, we do take interns. The process is simple. A candidate should apply with his aspiration to achieve during the internship period. If we feel that we can do justice to his aspirations, we may accept him, based on space available with us.
Many lawyers would say that the actual learning takes place in the years of practice. How far would you say it is true? What was the case in your situation?
As they say, it is very correct that learning happens when you do it. However, grooming for receiving that learning happens at law school, where your gurus enable you with the tools to be a receptor of that learning.
If you could list out 3 activities which on a scale of priority, should be at the top in any law student's school-life what would those be?
Make your passion your career.
Be disciplined in following your passion.
Till the time you have tried very hard, don't believe that you cannot achieve it.
Lastly, what would be your parting message for our readers?
Just don't dream, live them. I am sure success lies in living your dreams. Also, don't do anything which may look career promising, rather just make career in what you like to do. If you will live your passion, success shall follow.