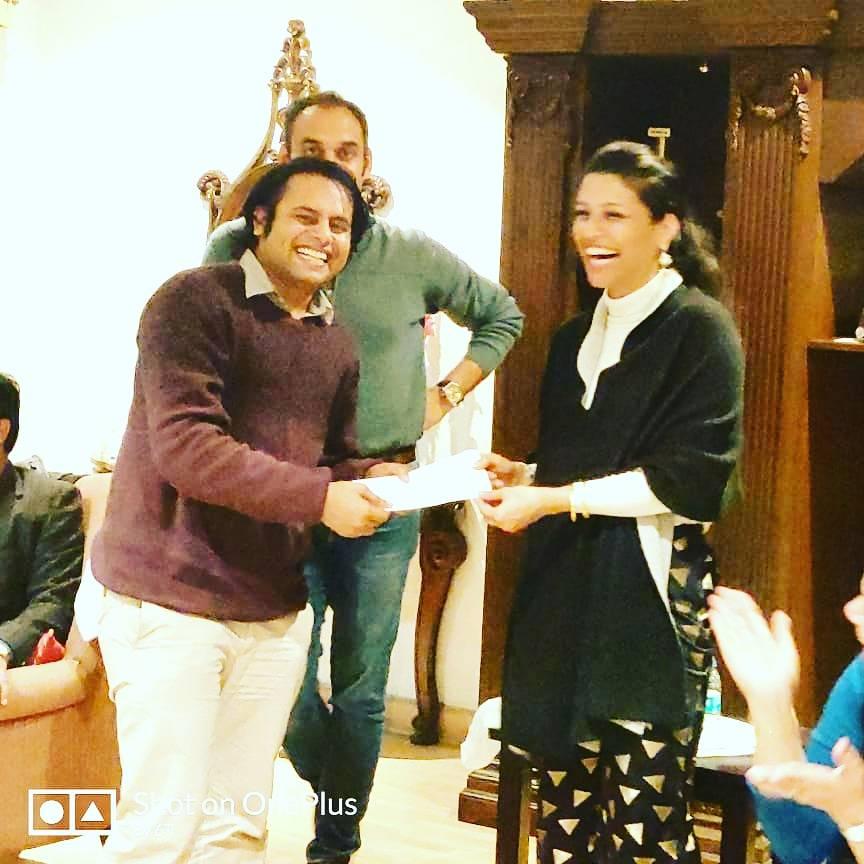 This interview has been published by Isam Kabir and The Super Lawyer team.
How would you like to introduce yourself to our readers?
I'd like to believe that I am warm, affable and sociable. Also, I have never refused an offer of a hot cup of ginger-tea. My love for chai sprouted over the elaborate (and sometimes heated!) tea-time discussions and debates during my sojourn at RGNUL Patiala. Having also been a part of several specialized research centers and editorial boards, I must credit the 5-years at RGNUL for having provided me with the awareness, perspective, and fond memories that I now deeply cherish.
I was clear, even long before I had graduated, that academics was my calling.
I have, since, worked to meticulously explore the landscape of legal education in India from diverse vantage points.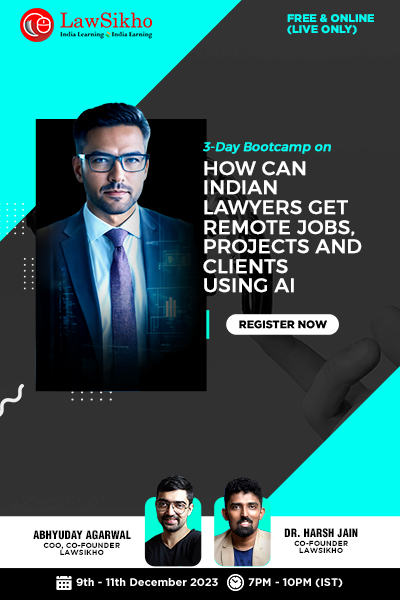 I pursued my LL.M. from the University of Buckingham to have gained knowledge and be ready for higher education learning space. Also, over nearly 3 years now, I am proud to have been a mentor to over 3000 bright young law aspirants in the capacity of a CLAT entrance coach.
Presently, I work for the Law School Admissions and Outreach at the OP Jindal Global University, Sonipat. This experience has lent me priceless insight into the critical process of selection (and rejection) at a premier Indian law school.
I intend to make deeper forays into legal academia soon and eventually contribute not just to reforming legal education in India but also to strengthen our machinery of justice delivery.
You were a science student during your high school years which is quite interesting since you decided to do law after that. What was the trajectory for you from being a science student to your interest in law?
Well, having been a student of science has contributed towards the development of a scientific temper (Fun Fact: It is a Fundamental Duty under Article 51A of the Constitution of India !)
However, I eventually found myself more inclined towards the study of politics and sociology- thus making law an obvious academic choice for higher education. Also, I saw the law as an instrument through which I could contribute the most significant to society; especially by creating awareness about law and justice.
A lawyer is at the vanguard of policy change, protection of the underprivileged, and even of the 're-writing of history.
In your portfolio, you're listed as the co-founder of CLAT Manthan, an initiative to help law enthusiasts crack the CLAT exam. Were there any personal experiences that motivated you to start this venture?
This organization was founded by me along with my college roommate with a vision of providing affordable and accessible entrance test preparation. We are committed to creating leaders- and not followers.
Indeed, this was inspired by the rich experience as possible through my work as the Project Lead(Maverick) at LawSikho, Head of Operation at CLAT Path, Legal Faculty at CLAT Possible, Head (CLAT vertical) at Pahuja Law Academy and as a content creator at Legal Edge & Toprankers.
In particular, as the Project Lead (Maverick) at LawSikho, hundreds of hours of quality lessons were made available to students at just Rs.100. Dozens of my lectures are freely available even now on YouTube.
CLAT-Manthan is a platform that is intended to serve my vision of accessible legal education and legal recourse.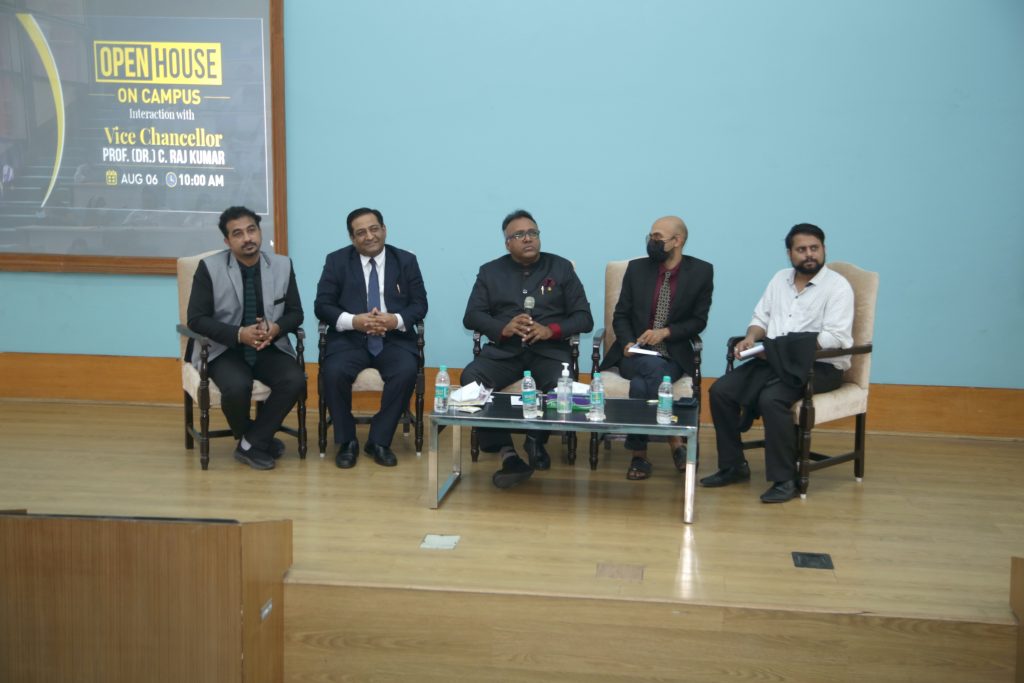 You've also constantly worked with CLAT coaching institutes to help students. Do you think that the law entrance exams in India can't be cracked without secondary help?
In my frank (and reasonably informed) estimation, there is no entrance exam that cannot be cracked through self-study alone.
Coaching institutes and their teachers, however, mean much more to students than simply 'secondary aids' to cracking an exam. Law aspirants receive guidance and wisdom from the teachers along with healthy competition motivation from their peers.
For me, the prospect of coaching future leaders has always been enthralling. There is much more to it than meets the eye!
I fondly remember having traveled across 13 cities – sometimes even embarking on journeys as long as 12-13 hours – just to deliver a 2-hour session on Legal Reasoning.
Given your publications for which you've also had recommendations, what is it about writing or the field of academia that piques your interest?
Perhaps the most gratifying aspect of a scholarly paper is the opportunity that is afforded to research on a topic of my choice. Otherwise, our area of research is ordinarily determined by professional requirements.
The process of research necessitates a critical and deep review of a wide array of literature. The subsequent writing process helps me assimilate and remember the facts and arguments therein. Another facet of article-writing that captivates me is the diversity of opinion that one has to consider when working exploring the contours of the subject. In addition to rewarding me with new learning, it helps me analyze, critique, challenge, and sometimes even unlearn some existing ideas and dogma.
Apart from being a task of academic rigor, it is also creatively very fulfilling. I strongly recommend everyone to undertake academic writing at least twice a year, regardless of whether he/she is a student or a working professional. The experience is unique to every individual. I know some people who even find this process therapeutic.
You've also judged the prestigious Stetson Moot Court. How important do you think a moot court is in shaping someone as a lawyer? Do future corporate or commercial lawyers need to moot as much as litigators?
Well, cynics often pejoratively comment on how 'mooting' is different from the 'real' courtroom scenario. While this is not wholly untrue, this opinion undermines the great significance of mooting for a law student.
Mooting competitions help students imbibe several qualities of great lawyering. They are impelled research, frame arguments, and draft memorials within strict deadlines. During the oral rounds, students learn courtroom demeanor and also face several fears related to public speaking.
Perhaps just as importantly, it also provides students with an opportunity to gain exposure to other universities and build a wider professional network.
Needless to mention, the after-parties are something to look forward to after the competition is concluded!
Currently, you're working with one of the most prestigious private law schools in India as part of their Admissions and Outreach office. Can you tell our readers a bit more about your roles and responsibilities there?
I am working with a dedicated and experienced Law School Admission Team. Promoting Examination LSAT India amongst law aspirants in India and generating interest in the aptitude test and help candidates understand the global nature of the exam. I am also involved in educating the masses about the new course BA (Hons) Legal Studies and help students realize which course suits them better.
I have been involved in taking Online Webinars for UG programs, attending Education fairs, meeting students and their parents, devising social media strategies, and also leading LLM Admissions efforts. This year we have admitted more than 350 students to the LLM Program at JGLS. Our admissions this year have already bettered our admissions last year by a whopping 180 enrolments.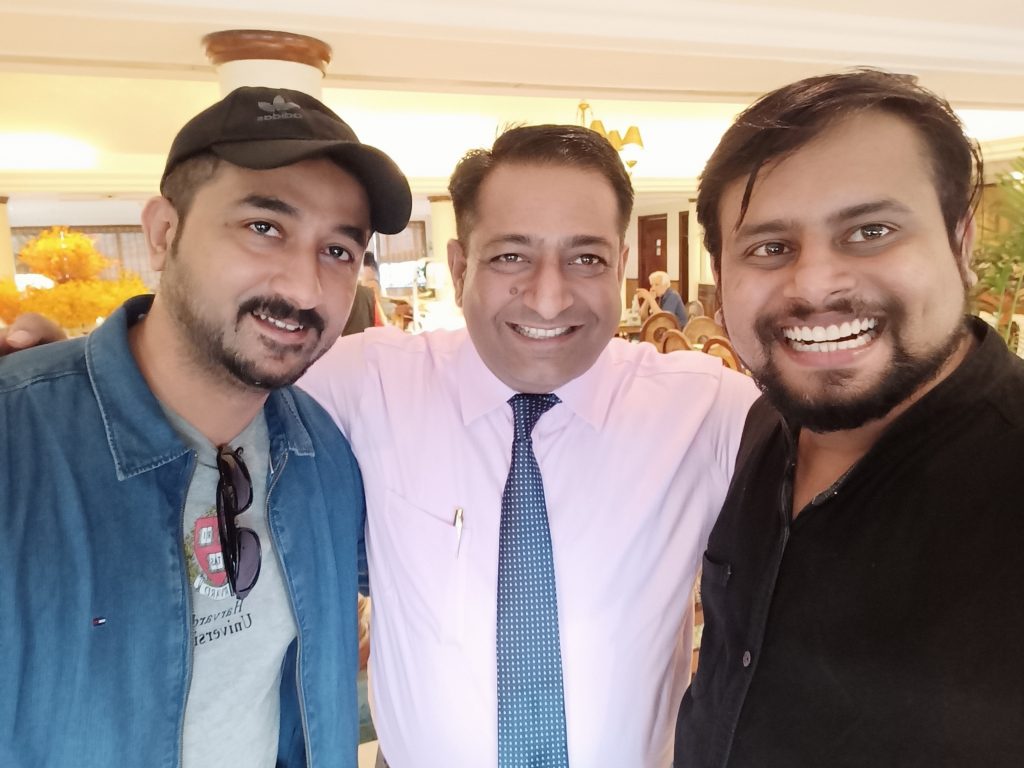 Lastly, any parting advice for our readers?
Define everything in detail, every single thing. Write the script before you start. Once the script is ready, go out and achieve it.
Get in touch with