Harshavardhan Jogdand graduated from Pune University in 2006. He is currently a Senior Legal Manager at Volkswagen Group. After graduation, he joined Pratap Pardeshi Associates immediately while simultaneously pursuing a regular two-year LL.M from Bharati Vidyapeeth University, Pune. Therafter, he joined Triton Group as Manager-Corporate Legal. He subsequently joined Bata India Ltd. as Legal Manager of the Western Region.
In this interview he talks about:
Pursuing an LL.M while working at Pratap Pardeshi Associates
Working at Bata India Ltd.
Being Senior Legal Manager at Volkswagen Group
Given that most of our readers are law students and young lawyers, how will you introduce yourself to them? What motivated you to choose law as a career?
I'm a passionate, self-motivated and result oriented legal professional working with one of the biggest automobile companies in the world i.e. Volkswagen. Initially, I admitted myself to the three year law course (LL.B) merely as a backup option, while I was preparing for Civil Services Examination (UPSC Exams). However, since the very first lecture of LL.B. I found the legal profession fascinating and it took me very little time to realise that it was my true calling. I never looked back since then and pursued a career in law wholeheartedly.
Being a science graduate, did you face any difficulties in law school? Can you share with us certain tips to overcome the issues science students face with law?
That is true to some extent as we Science graduates are not good when it comes to writing long answers. We are tuned to more of 2+2=4 kind of thinking; but on the contrary in the legal field you need to be more elaborative and descriptive. This is the only problem I as science student faced during this change of stream. Apart from this one issue, a science background is in fact a blessing, as Science and Law are both fields which demand logic and analytical skills and Science stream develops these two qualities to their maximum.
I took help of the technique of creating 'mind maps' while studying and preparing notes, which helped me to graphically summarise concepts and laws. It helped me navigate through different concepts and laws, find connections between them and also to comprehend the content from books in a better way. I would also like to say that citing case laws and their Ratio is extremely important and all law students must develop the habit of reading citations and including them while writing answers. This is not only helpful in scoring marks but it is a vital process if you get into litigation as a practising attorney in future.
Tell us something about your college life. Which activities did you participate in? What were your areas of interest during your graduation? How did you go about developing expertise and knowledge in these areas?
As we all believe college days are the best days of anyone's life when it comes to fun, but for me those were also intellectually stimulating days which equipped me to face the professional world after my degree. As a law student one must be open to challenging set ideas and indulge into debates to shape up one's personality. I participated in moot courts as researcher which helped me to understand the importance of thorough preparation and research. Thankfully I had a bunch of friends who were all very strong individuals and we used to have debates on various topics all days long and I must say all those debates in the classroom and even outside of it over cups of Chai helped us to sharpen our articulation skills.
Amongst all the areas of law, Criminal law was and is my most favourite area of law till date. I was lucky enough to have eminent practicing lawyers from Pune as my teachers who not only taught me the theory of law, but also dissected the laws and uncovered their actual implementation. Their 'out of the box' approach of focusing on 'application of law in real life situations' helped me to understand the 'reality' beyond books. Once I realised my penchant towards criminal law, I started attending court hearings in Pune on a regular basis. Out of the many trials I attended, I remember Charge Framing in Abdul Karim Telgi's Case very vividly. Law students must grab every opportunity they get to visit courts during their student years.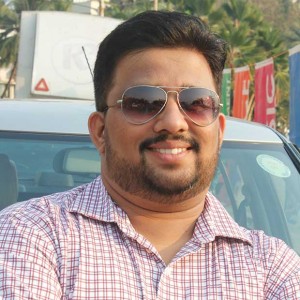 Many lawyers say that the first year after graduation is the most difficult year for young lawyers. How was your first year after graduation? How did you learn the ropes and what were the biggest challenges you faced?
I agree that the first year is the most difficult year financially if you don't associate with any law firm which will pay you a remuneration and work with individual attorneys but I would like to assert that the first year is also the most enriching year as far as the learning is concerned. For me, the first year was the most exciting period as I learnt something new about the legal field every day and felt the daily thrill of affixing the logo of attorney on my vehicle; wearing a black coat and appearing before various courts truly fulfilling. One of the biggest challenges for me in this first year was to accept the hard realities of the Court system which largely involved the issue of grass roots corruption and I must say it was not an easy thing for me to accept. I categorically avoided becoming a part of any such transaction and used to walk out of court after my part in court proceedings was over so I somehow managed to avoid the corrupt practices that unfortunately exist at the grass roots level of our judicial system.
You had started working at Pratap Pardeshi and Associates right after graduation, and thereafter you joined Triton Group as a Manager- Corporate Legal. What led to this shift? Please tell us about your work experience at both these places.
I joined Pratap Pardeshi and Associates immediately after my graduation. In fact immediately one week after finishing of final year exam as I did not want to miss out on the excitement of attending courts. Funnily enough, I soon found out that it was the vacation time for Court for transfer of various judges, due to which most of the JMFC (Junior Magistrate First Class) and Sessions courts adjourned matters.
The two years that I worked with Pratap Pardeshi and Associates were very enriching and fulfilling for me as I learnt the ropes of being a practising lawyer. My time with Pratap Pardeshi and Associates still remains the foundation of my career. It is really critical to get a mentor who will give you freedom and also teach you the nuances of the legal field. I will always be thankful to Mr. Pratap Pardeshi who taught me take my first step in the legal field. My two years as a litigation attorney were full of excitement as I got to become part of various trials as defense attorney including one rare Court Martial proceeding wherein I was associate advocate on record along with Mr. Pratap Pardeshi who was the leading Defense Advocate on records of the proceedings.
After two years I felt that it was time for me to be practical and become financially stable by shifting to an in-house legal job. Opportunity knocked on my doors in the form of a position with Trition which happened to be a multi-million FMCG Multinational which was in the process of setting up its India Operations. It was the first interview of my life and after two thorough rounds I was selected as the first recruit in the Corporate Legal Department of Triton. I was hired as Legal Trainee and rose to level of Manager Legal within a short span of one and half year. My reporting authority Mr. Vincent Fernandez who is the Executive Director of Triton Group not only gave me the freedom to work as per my conviction but also entrusted me with setting up the entire legal department. I was asked not only to consider the legal aspect of work but also the business side of working. Triton provided me exposure to legal work in a corporate which I was completely unaware of as a practicing attorney. In Triton I was instrumental in setting up Contract Management System, litigation management and standardization of various agreements which included Franchisee Agreements, Non-Disclosure agreements, and Employment agreements for locations outside the geographical territories of India more specifically West Africa and Europe. Obviously I had to identify and work with local attorneys which also added invaluable experience of coordinating with foreign attorneys. Considering the growing ambit of work I recruited one Company Secretary and one more legal professional in my team and we effectively handled the Corporate Legal Function for Triton with guidance and effective leadership of Mr. Vincent Fernandez.
You left Triton Group to join Bata India Ltd. as a Legal Manager of West Region. What motivated this shift? What does it take to a get job at Bata India at that stage?
After setting up the processes and the entire corporate legal function for Triton Group and working with Triton for more than three years I thought I was ready for a bigger and more challenging position and I was approached for an opportunity with retail giant Bata India, as their Regional Legal Manager (West Region) My two rounds of interviews with Bata were very tough and was a completely different experience from my earlier interview with Triton as the questions were more technical and situation based. I was asked questions based on case studies and it was as they call a "grilling" interview session after which I was selected by then legal and secretarial head of Bata India Mr. A.B. Anand.
At all the three places you worked, was the work similar or did you have to learn new skills every time you joined a new place?
Work at all these three places has been completely different. At Pratap Pardeshi and Associates, I was working purely as a litigation attorney wherein I had to undertake court appearance, preparing pleadings, interacting with Police and other agencies.
Triton was a foray into the corporate sector wherein I had to undertake working within deadlines, drafting/vetting agreements, more of non-lit as we call it, wherein I had to focus more on drafting legal documents, legal research, standardisation of processes etc., which was a completely different experience than the litigation experience I earlier had. I had to increase my reading considerably more to understand the nuances of legal drafting and it proved more than helpful in my growth as a legal professional.
Working with Bata was extremely challenging as my role in Bata involved more of making strategies in existing litigations and handling legal matters in five states namely Maharashtra, Madhya Pradesh, Gujarat, Chhattisgarh and Goa in the entire region. My profile in Bata involved more of labour laws and rent laws related work which I had never done in my earlier career. I had to revisit all the applicable provisions of relevant Acts applicable to understand the nitty-gritty of these litigations and to define strategies for successfully dealing with them. My profile also had a hint of Industrial relations wherein I was required to communicate and deal with various government authorities including the Hon'ble Labour Minister and secretaries of state etc. However, the most challenging yet interesting part of my tenure in Bata was tactfully handling very aggressive Labour Union representatives and successfully avoiding conflicts with them and conducting a long due domestic enquiry.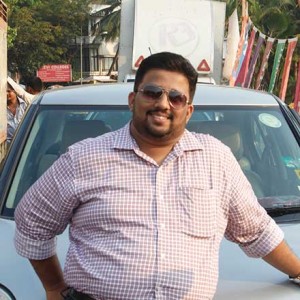 How did you manage to take out time for a regular two-year LL.M. from Bharati Vidyapeeth University, Pune while working at Pratap Pardeshi and Associates? Please share with us.
I used to visit the University on weekends and meet the lecturers on a regular basis to understand the progress of the syllabus. I relied a lot on self-study, on weekends and also during holidays I would like to mention the role of my mentor Adv. Pratap Pardeshi who was always kind in granting me leaves for attending LL.M. exams. Without his help it would have been very difficult for me to manage practice and LL.M.
What are the highlights of your career till joining Volkswagen? How did you decide to leave Bata and join Volkswagen?
As I have mentioned above, participating in the Court Martial proceedings as Associate Advocate on record during my days with Pratap Pardeshi and Associates, setting up the entire Corporate Legal Department in Triton, reducing number of litigations in Bata drastically were few highlights of my career till I joined Volkswagen.
I have always been very passionate about vehicles/automobiles and Volkswagen is one of largest automobile companies in the world so I couldn't let the opportunity go and Mr. Vijay Kamath who's the "Legal Head and Company Secretary" at Volkswagen conducted my interview and after a brief interview I was offered position of Legal Manager at VW.
You currently work as a Senior Legal Manager at Volkswagen Group. What qualities do you think helped you to achieve this status?
Being process driven and result oriented has always helped me a lot throughout my career. The same qualities continue to be driving forces for my work. Also being proactive and taking lead in difficult situations gives me an added advantage.
One must always remember quality of work is more important than the quantity of work. Hence, the quality of work should never be compromised.
Many lawyers would say that the actual learning takes place in the years of practice. How far would you say it is true? What was the case in your situation?
It is all about perception and how you look at it. Having exposure to practice is definitely helpful but it is not the only factor that determines the growth of a legal professional. The dynamics of the legal field over the years have changed, the legal field is not only restricted to court room dramas and theatrics therein but it is now also about board rooms and power points. We as legal professionals have to respect both the aspect of our profession. One cannot undermine the importance of other. For me exposure to legal practice is equally important as exposure to in house legal jobs.
What is a workday like for you? Has work settled into a predictable pattern or are there new challenges every day?
A typical workday consists of internal meetings with our brand teams (departments) gathering relevant data, information, for preparing pleadings in our litigations as at VW we have a rare practice of preparing pleadings in house which not many in house legal teams follow. It is followed by coordinating with external attorneys and thoughtful and insightful discussions with Mr. Kamath. Work at VW is never short of excitement as the challenges we face keep on changing on a regular basis and hence I would say the feeling of stagnancy has not yet come to surface in last three years.
How do you manage to strike a balance between your personal and professional life?
On the days when I'm on leave I do not think about my office or work I enjoy family time thoroughly and when I'm in office I do not let my personal life affect professional choices and decisions. I would like to make a special mention of our Human Resource policies and VW and Mr. Kamath who always encourage us to take our entitled leaves so that we can have a proper personal and professional life balance.
How important would you say are business development skills at such higher roles?
Without business development skills it is very difficult to climb up the ladder. Hence, I would say business development skills are equally important as your technical knowledge. Our work as in house legal professionals must serve the business purpose well and we need to be imaginative and creative enough to alter our advice as per the need of the business within the frame work of regulations.
The question that whether one should specialise in a particular area of law or be more of a general lawyer often comes up before law students. What is your opinion on the same?
If you see yourself as a practising attorney then it is better to focus on one practice area than focusing on entire legal field. However, if you see yourself as an in-house general counsel you need to be open for doing all the possible work that comes your way.
Is there anything you would like to have done differently?
There are many things that come to mind with this question but in particular I would have definitely liked to complete my Master's Degree from any of the universities in the United Kingdom as it would definitely have increased exposure and knowledge levels.
What does Volkswagen look for in their prospective employees and interns?
At the moment Volkswagen Group does not take interns in the legal department. We at VW call ourselves "VW type" which means you need to be technically good, proactive, result oriented and most importantly possess very a strong ethical value system.
What would be your message to our readers who are budding lawyers and law students?
Keep your eyes and ears open all the time. Be open to all the new experiences coming your way. Don't be afraid to challenge set ideas and put forward your opinions strongly irrespective of any amount of criticism you get.