This interview has been published by Priyanka Karwa and The SuperLawyer Team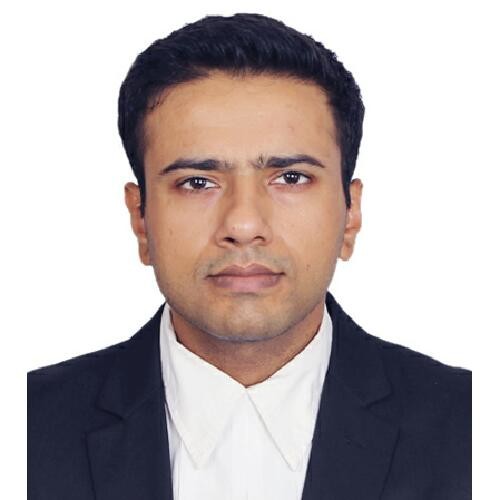 Sir, please tell us your motivation behind pursuing law.
Till about class X, there was no real thought about life post school. But yes, somewhere in class XI I started thinking of appearing for the entrance exams for different National Law Schools. During class XI and XII, the focus was only on the board exams so I did not prepare during those two years. But for about 2 months after the board exams, I prepared and appeared for different exams. I got through most National Law Schools and joined the National Law School of India, University at Bangalore in 2003.
I come from a family of bureaucrats so the only introduction to the world of law was through an Uncle who was a Senior Advocate in those days. He had a flourishing practice so I was inspired by what I saw. The world of law looked glamorous and seemed the best out of the available options for me. The thought process also had the approval of my parents so it became a straight forward decision.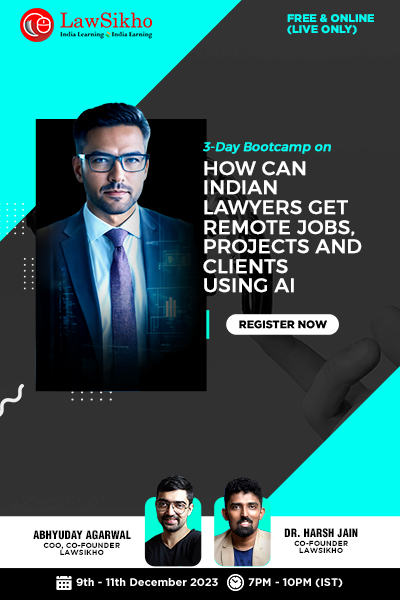 Please elucidate about your student life and how was it like to pursue law from the best law college in the country.
I studied at the Doon School, Dehradun. It was a great phase of my life where I made some of my closest friends. The school starts in class VII and is an all-boys boarding school. There was a lot of focus on sports, extra-curricular activities, fitness, and personality development. The life lessons learnt in my years at Doon have been invaluable.
I joined NLSIU, Bangalore in 2003. This is again a phase of life I look back at with great fondness. Having been at the top of my class in school I found myself in the middle of my class in terms of academic performance. This took some time to sink in. I made some great life-long friends at NLS, Bangalore. I had a regular college phase: studies, sports, extra-curricular activities. A very regular and happy existence for 5 years.
I participated in two moots. I took the advice of a senior friend who had advised in jest that make sure the locations of the moots are good and you go as a speaker and not as a researcher. I represented the college in one moot in Goa and one in Pune. I also attended a Model United Nations in Canada. In hindsight, I did this just for the CV. I wrote 6 articles while in college and got them published in different legal journals, in hindsight all this was done with an ulterior motive of cv building rather than for the sheer academic joy of publishing an article-this was not right.
I did different internships: AMSS, Justice Manmohan (then an Advocate), Justice Jayant Nath (then an Advocate), Late Justice Valmiki Mehta (then an Advocate) etc. I got a pre-placement offer from AMSS in their policy team at the end of my 4th year. However, I also got an offer from Boston Consulting Group, one of the top strategy consulting firms towards the middle of my 5th year and I ended up accepting that.
You worked at AZB & Partners for 5.5 years in their M&A team and started litigation post that, how was that transition?
After 18 months of working with Boston Consulting Group as a strategy consultant, I consciously moved back to law. My stint at AZB & Partners was terrific. I learned all my basics of law there in terms of drafting, attention to detail, negotiation skills, appreciating the nuances of legal provisions etc. I worked in the team of Mr. Anil Kasturi who did mergers and acquisitions and incidentally was an alumnus of NLSIU, Bangalore (1996 batch). Working in a top tier firm taught me a lot in terms of professionalism, turn around times, thoroughness, etc. During my time at AZB & Partners the size of firm was not what it is today. Thanks to Mr. Kasturi I got to work for marquee clients like Warburg Pincus and Bain Capital. The experience I gained I am sure is continuing to help me today. The working environment was very congenial and it was common to have friends across teams.
Apart from the work, I also played many cricket matches for AZB & Partners, I used to open the batting and bowling. In one of the years we even won the SILF Tournament which is an inter-firm cricket tournament.
At the beginning of 2015, I was beginning to have a realization that I wanted to transition to litigation. I was quite vocal with my friends at AZB that this step was on my mind. The next big conundrum was which senior to start my litigation journey with. Mr. Percy Bilimoria, a senior partner at AZB in those days, introduced me to Mr. Darpan Wadhwa. I worked at the Chamber of Mr. Darpan Wadhwa for 18 months. It was an uphill learning curve because I was not well versed with litigation procedures. We were a small team of 3 Associates and I learnt a lot in those 18 months. Mr. Wadhwa was nice enough to let us do our own cases while we worked in his chamber. After this 18 month stint, I started my own litigation chamber. In hindsight, this was perhaps the one phase of my life where I was not a good junior. I was somewhat in a hurry to start on my own. It was a little unfair to my senior Mr. Wadhwa who was too kind and generous to tolerate it.
After going independent, I got empanelled with DDA and South Delhi Municipal Corporation. I started handling cases on a regular basis for these entities. Subsequently, I also started handling cases for NHAI, GAIL, ESIC, EPFO etc. Through word of mouth I started getting private clients as well. The growth was not rapid but the upward curve was sufficient to feel that my career move was justified.
Our audience would like to know about that one case which you can never forget.
In my early years of litigation, I had a young man walk into my office who was apprehensive that his father in law would kill his wife since they had just eloped against the wishes of her parents and a few hours back her father had taken her away. We filed a petition for Habeas Corpus [Vikrant v. GNCTD & Ors] before the Division Bench of Justice Sistani and Justice Vinod Goel seeking urgent relief. The court listed the petition the very same day and directions were passed to the SHO of the concerned area to bring the newlywed wife to court along with her father. Despite some counselling from the judges the father was not willing to relent. The court finally directed that there should be no interference in the marital life of the couple from the girl's family. A few days later the boy invited me to his small marriage reception. There, many of their relatives came and thanked me and some even touched my feet. I had never seen this sort of reactions from a client before. Having been able to positively make a difference in people's lives, I felt very good. There have been other cases with great financial consequences but in my eyes, they pale in comparison.
How has your experience been of working with the Income Tax Department?
I became a Standing Counsel with the Income Tax Department in November, 2019. I had never really done too much direct tax before. Being a first generation lawyer I wanted to gain expertise in a niche area of law. I handle cases at the Delhi High Court, NCLT and NCLAT. Last 3.5 years have truly been an eye opening experience. Justice Shakdher currently heads the tax Division Bench. He is someone I look upto as a mentor so appearing before him on a daily basis really gives me great happiness. Learning and mastering the nuances of direct tax has really been a pleasurable experience. I really recommend all young lawyers to keep an open mind about taxation law. It's an acquired taste but something that can be enjoyable once you get comfortable with it. Further, after handling income tax briefs when one picks up a civil-commercial law brief it seems like a breeze.
I have recently applied to become the Senior Standing Counsel of Income Tax Department. If that comes through, there will be more responsibility given to me.
You were involved in the process of amending the Constitution of the Indian Olympic Association, how was that experience?
In September, 2022 the Supreme Court had appointed Justice L. Nageswara Rao with the task of amending the Constitution of the Indian Olympic Association, finalizing the electoral college, and conducting the elections for the Indian Olympic Association. It was an honour to be a part of a very small 2 member team set up by Justice Rao to assist him in this task. I got to work with a man of his caliber very closely on almost a daily basis. The learning I got from this experience will stay with me all my life. Most importantly, I gained a mentor.
The elections have been successfully conducted and the new team of Executive Council Members have taken over. For the first time an athlete Ms. PT Usha is the President of the Indian Olympic Association. My association with IOA is continuing even after completion of the task assigned, I am now a member of IOA's POSH Committee upto 2026. We are dealing with a few cases and I hope I will continue to discharge my duties to the best of my abilities without fear or favor.
Which are the forums that you work in regularly?
I work most regularly in the Delhi High Court, Supreme Court, NCLT, and APTEL. I handle cases for the Union of India at the Supreme Court where my task is to brief the AG, SG, and ASGs on the cases assigned to me. In the High Court, I am the Standing Counsel for ESIC and Income Tax Department. In APTEL I appear for a few State Electricity Regulatory Commissions. Along with appearing for government clients I also appear for private clients across forums. It is important to have a healthy mix of private and government work and over dependence on one stream of work especially government work is not ideal in the long run.
In order to end this conversation, would you like to give any piece of advice to our audience?
The one issue I am sure youngsters face is the financial struggle in the initial years. There is no sugar coating the fact that second generation lawyers starting out in Delhi and even first generation lawyers with families staying in Delhi have a head start. Having to pay rent and fend for yourself in terms of food etc in the initial years is a challenge no doubt. This is why there is to some extent an entry barrier to litigation and people from good law colleges used to prefer joining corporate law firms but I see this changing. Even the top ranked students are willing to give litigation a shot.
Overall the qualities of hard work and sincerity are the most important ones. As a junior lawyer you must always be well prepared, you never know when the judge will call upon you to assist the bench. Opportunities come your way in this profession when you are not expecting them. Someone who keeps his head down and prepares for each case diligently will eventually start to stand out from the crowd.
Lastly, it is best not to compare yourself with anyone else. There will be people who seem to be ahead of you but their starting points were different. It is best to focus on one's own journey and take pride in one's own journey and preserve one's reputation. It always helps to have a few mentors in your mind whom you have worked with or been associated with. In difficult times, it's best to ask yourself how they would have dealt with the particular issue/conundrum. This, in my experience helps navigating difficult /tricky phases and issues. Lastly, honesty and integrity will never go out of fashion.
Get in touch with Shlok Chandra-