Himanshu Sharma is a recent graduate from Gujarat National Law University, GNLU (2015). In his final year, he cracked Common Admission Test (CAT) to secure his admission in IIM-Ahmedabad. During his time in Law school, he interned at FICCI in their Intellectual Property Facilitation Centre, New Delhi and was a judicial clerk working under Justice Kurian Joseph.
In this interview he talks about:
His Law school experience;
His work at FICCI and with Justice Kurian Joseph; and
All about cracking CAT and getting through IIM Ahmedabad
Faculty, facilities and the atmosphere at IIM-A.
Himanshu, tell us a bit about yourself.
I am currently a student of PGP-1 (MBA in colloquial terms) at Indian Institute of Management, Ahmedabad. I completed my graduation from Gujarat National Law University, Gandhinagar in 2015 and joined IIM-A after a barely month long break. I am a native of Dharamshala (H.P.) and love spending my time reading and gaming.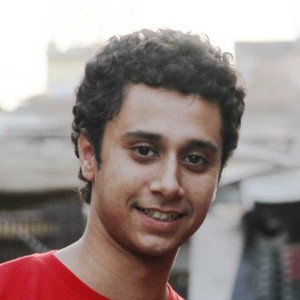 Tell us a bit about your childhood and pre-college life. Did you have lawyers in your family?
I grew up and attended school in the hill towns of Shimla and Dharamshala. My pre-college life was very calm and laid-back with not much academic pressure as such. I used to spend much time playing video games. Interestingly, I am the first lawyer in my family. My extended family comprises solely of doctors and teachers.
Why did you decide to study Law? What inspired you to do so?
Law as a career was not my first choice. I was a science (non-medical) student in Class XII and was keen on pursuing engineering post school. However, during my last year in school, I realized that Law as a career also interested me. So I prepared for CLAT as well. The CLAT rank turned out to be really good and my parents convinced me that for a person like me, Law would be a much better option than engineering as they believed my skills were more suited towards it. Looking back, I somehow feel that taking up Law was one of the best decisions of my life, as it exposed me to a much broader learning experience than what would have been possible pursuing engineering.
How was your experience at GNLU, Gandhinagar? How did you go about your academics as well as extra-curricular activities? Were you into mooting?
The five years at GNLU have been nothing short of fantastic. I met amazing people here, learnt from some of the best teachers and did almost everything possible under the sun that I felt like doing. Academics at GNLU was not much of a burden as the course was evenly spread out over the different semesters. Any difficulties that I faced were resolved with the help of teachers or friends and seniors. GNLU students are also lucky to have a very active extra-curricular life. Almost every fortnight there used to be some activity or the other, ranging from simple music nights to week long sports leagues. I took part in as many as I felt comfortable with. I was not much into mooting as getting into mooting is a serious affair and time and energy needs to be dedicated. I represented the University in only two national moots, once in my first year and the next time in my third year.
How was your experience serving various student committees at GNLU?
The only committee I served in GNLU was the sports committee, which was a very good experience as it led to bonding with many people I would not have known otherwise. Working for the sports community at GNLU was also a pleasure. Also, from the experience of seeing my friends work with various committees, I cannot stress enough the hard work put in by such committees for the benefit of students. Whether it is the SAC or the MCC or the LSC, they keep on working throughout the year for the betterment of the student community at GNLU.
Give some insights of your internship experience at FICCI in their Intellectual Property Facilitation Centre, New Delhi.
I interned at the IP Facilitation centre of FICCI, New Delhi as IPR has always been my favourite area of Law since a long time. The work there mostly comprised of research on various ongoing events in the IP sector. A substantial work assigned to me was the preparation of a course booklet on IPR for high school students, to introduce them to the basics of IP Law and their importance. The work turned out to be quite challenging as the booklet had to be designed keeping in mind the limited exposure to Law for the students. Overall, the internship was a fun and learning experience. The interns also got the opportunity to meet luminaries in the field of IP Law at times.
You did a Judicial Clerkship at Himachal Pradesh High Court under Hon'ble Chief Justice Kurian Joseph. What is the process of application? What do you think contributed to your selection?
Interning under Hon'ble Justice Kurian Joseph was a wonderful experience. One of my batchmates and I both applied through the Registrar of the High Court and both got selected for the internship. However, the final decision was taken by the Hon'ble Chief Justice himself after having a short conversation with both of us. It would be really difficult to quantify the criteria of selection but I think all that mattered were that we were confident and open to learning.
What kind of assignments did you get and what was your nature of work as an intern?
The assignments were almost always about some small technicality that had arisen in some matter being adjudicated by the Justice Joseph. Rather than the work though, it was the few small discussions we had with Justice Joseph in his free time that provided us with a much better understanding of various aspects of Constitutional and Administrative Law. The whole experience also contributed much towards my learning of our judicial system.
You are also interested in sports and were a member of the University Sports Committee and University Basketball Team. Tell us a bit about it.
Being involved in every co-curricular or extra-curricular activity is not of much use if the same is done just for the sake of it and is not enjoyed. I think students would be at no loss if they focus on say one or two such activities only, if they enjoy what they are doing. From the perspective of enhancing the profile though, especially from the perspective of attending a B-school later, taking part in as many co-curricular or extra-curricular activities as you can is beneficial in the long run, as thy help distinguish you from other candidates during admissions.
What prompted you to choose MBA after graduation and why not an LL.M or a Law firm job?
I had not even thought much about post-graduation till my 3rd year. But as the 3rd year was almost ending, I realized that I really did not have much enthusiasm in me towards a corporate Law firm job. I found corporate Law to be very procedural and mundane. Pursuing IP Law was another option for me, but I felt that it would restrict me to a very niche field. So I gradually drifted towards going for post-graduation. I did not rule out an LL.M. right away, but somehow chose to go for an MBA over it as it seemed to offer better benefits in the form of diverse learning as well as a different career path. A very close friend also played an instrumental role in motivating me for pursuing an MBA.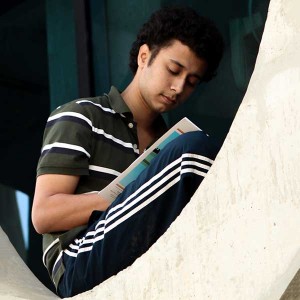 When did you exactly start preparing for the CAT? When should a person ideally start preparation for the CAT and other management exams?
I started preparing for CAT and other entrance exams when I started my 4th year at GNLU. So essentially, I prepared for almost one and a half year. However, I would not say that this is the ideal time limit for anyone who wants to prepare for the same. I have seen people cracking CAT after preparing for just four to six months, while some have taken close to 3-4 years to get into a B-school of their choice. It all depends on the kind of effort a person is willing to put in. I took more time because I was not very comfortable with the Quantitative section. Also during the first year of preparation, I prepared at a leisurely pace, putting in approximately 8-10 hours of work in a week.
Did you get yourself enrolled in a coaching institute? How valuable do you think coaching institutions can be for MBA?
I enrolled myself in a coaching institute as soon as I started preparation for CAT. For me, it was very valuable as they provided a comprehensive set of study material and scheduled mock exams at regular intervals. Having classes regularly also helped me pace my preparation as per a fixed schedule and not lag behind in any particular topic. The input of the coaching institution was even more valuable while preparing for the interviews as they guided me very well on how to handle and be confident during all sorts of interview scenarios.
Which coaching institute did you go to? Was it possible for you to attend every class?
I studied at a coaching institute named 'Endeavor Careers', with the center located approximately 4 km from the University. The classes were scheduled on Mondays, Wednesdays and Fridays from 7-9 pm. There was a study room that was open 24 hours, 365 days a year. There was also a well-stocked library for the CAT aspirants to hone their English skills. Extra classes were also scheduled sometimes on weekends. Additionally, once the mock tests started, students were allotted slots for the same based on their preferences so as to avoid any clash with college schedules. I would say I roughly attended 90% of the classes, missing out mostly when I went for my internships or had some prior personal engagement. Backup classes were provided by the institute whenever students missed a class for a genuine application. Also, at the end of my 4th year, I opted not to go for internships and stayed in the University campus during May and June so that I could attend classes at the institute.
How many hours did you put in for your preparations every day? Is it important to have a fixed schedule or weekly targets?
As said earlier, it all depends on the person. For the first year, I would study a maximum of 2-3 hours a day. However, in the last six months, I studied anywhere from 4-8 hours daily, depending on my other workload. I had my fixed schedule only in the form of classes that I attended at my coaching institute. Other than that, I mostly stuck to determining weekly or fortnightly targets and then reaching them at my pace.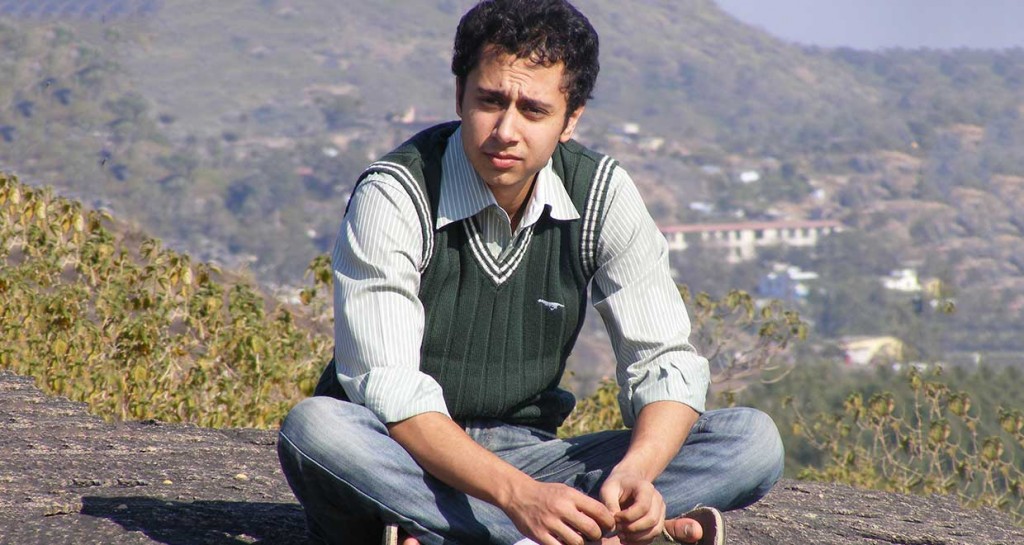 How did the other management entrance tests like MAT & XAT turn out to be?
I took exams for other institutes such as XAT, IIFT, NMAT, etc. I cleared some of them while in some I did pretty badly. It all boils down to not losing your nerve and remaining calm when you have a set time limit to attempt a lot of questions. CAT however, gave me the chance to get into the best B-school of the country.
CAT is one of the toughest management exams. How did you prepare and accustom yourself with these tough subjects?
CAT can be said to be one of the toughest management exams, but all it requires is knowledge of English, High School level Mathematics, and Logical Reasoning. All these can be prepared easily over time. CAT anyways does not test the conceptual knowledge of candidates solely; rather it places more emphasis on the application of this knowledge. Then it becomes important for the candidate to have a calm and analytical approach towards questions, thinking about the best ways to attempt it, and not just approaching it in a conventional way.
Which books/materials did you rely on while preparing?
I only referred to the study material provided to me by my coaching institution for preparation, as it was more than sufficient to cover all topics.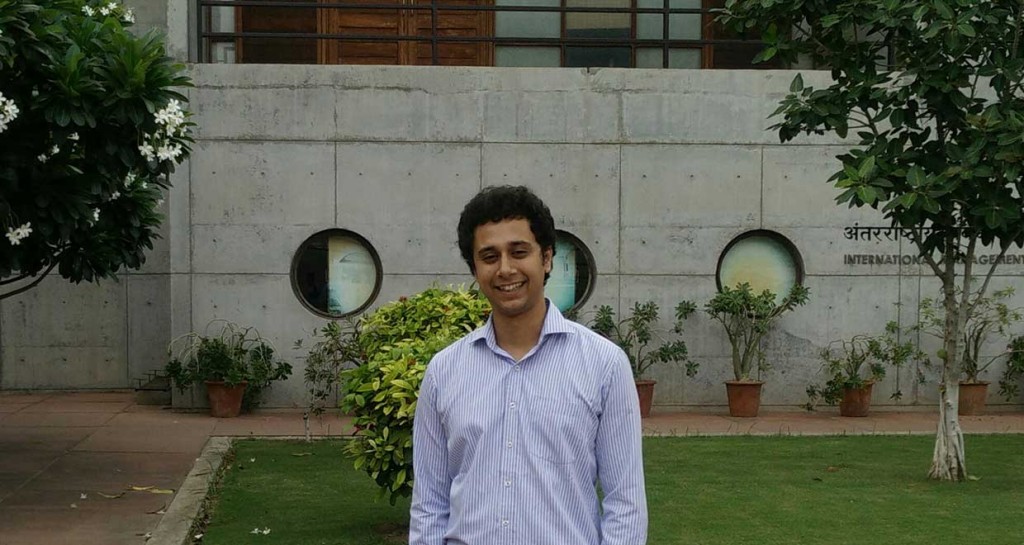 Lakhs of people attempt the CAT exam and only a thousand get shortlisted for the interview and secure admission to a top B – School. Which are the prime skills and expertise required to crack the CAT?
What my experience with CAT tells me is that in the end, what matters is your approach towards the exam, rather than your preparation for it. If you approach it with a calm and rational mind, you will crack it. Since wrong answers carry a negative score, it is very important to be confident of your answers. Questions can be tricky, generally the most obvious (but wrong) answer would be the first option. So you need to analyse a problem from all angles and be sure that you have not missed out on any important information. Also, I have seen many brilliant candidates faring badly in the exam because their nerves got the better side of them. Being calm and confident is thus the key to cracking CAT.
What strategy did you take to crack the interview?
I got approximately 22 days to prepare for the interview after the shortlist for IIM Ahmedabad came out. It was my first interview for any of the B-schools I had applied to and so I was quite nervous in the initial days. Over the days, however, I put in a lot of effort towards preparation and grew more confident. I read up a lot about the current events happening in the world, as well as our country. I had been reading newspapers regularly for the past couple of months so it was not that difficult. I also brushed up many of the subjects I had studied in Law school with the help of my friends and teachers. My coaching institute mentors also conducted many mock interviews with me, which helped a lot in getting a feeling of the real day.
What kind of questions have you been asked in the interview? Give some tips to nail an interview in order to secure admission to a top B–School.
For IIM Ahmedabad, the interview lasted around 30-35 minutes. The initial 20 minutes were spent on academic questions. In the very beginning, the interviewers asked me my favourite subjects in college (IPR and Constitutional Law were my answers). The discussion moved from the benefits of IP protection, to the Novartis case and finally to the newly formed NITI Aayog. The latter part of the interview was mostly about current affairs and how comfortable I was with solving a question on probability. There were also some general questions about my family, my taste in literature and movies, and a very unexpected technical question on basketball.
For other institutes, such as XLRI or other IIM(s), the interviews were again broadly based on academics, current affairs and situational questions. What I feel is that for a B-school interview, firstly you have a decent hold of your academic subjects and world affairs, and secondly, you should be able to convince the interviewers that you are open to learning and will contribute to the institution.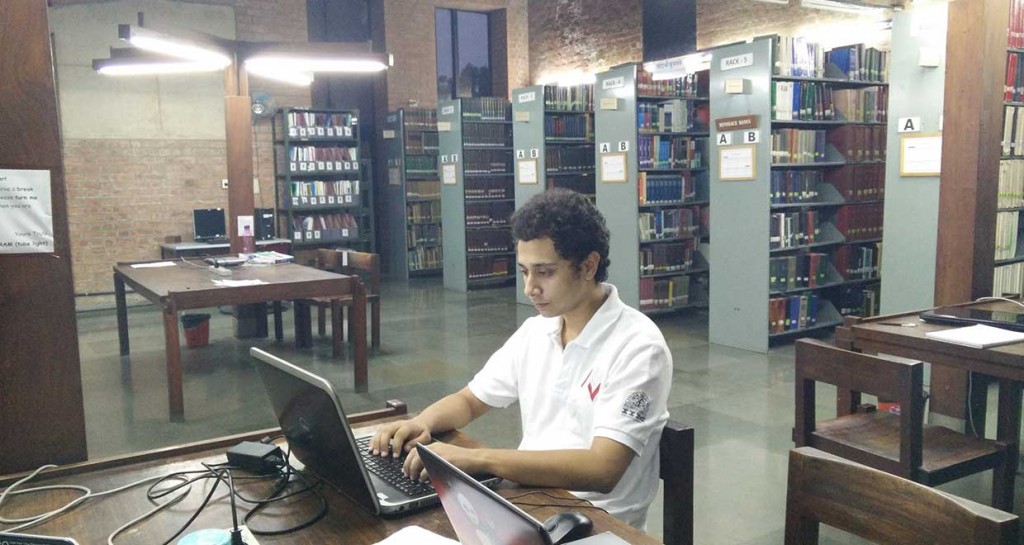 Which subject interests you the most? Share with our readers.
IIM Ahmedabad does not have any diversification between different streams. In the first year, all courses are compulsory, with optional courses being offered in the second year. As of now, I find myself interested in Consulting and Marketing.
How is the academic pressure at IIM-A? What is a normal workday like?
The academic pressure at IIM-A (or any other B-school) is much more intense than at a Law school. Classes here are from 8:45 am to 1:10 pm, five days a week. Most subjects use a case based approach to teaching, so the required cases for each class have to be studied and understood the previous day. Additionally, all the quizzes (tests as they are called here) are surprise quizzes, with a quiz being held one hour post its announcement in the afternoon. There is also work involved if a student is the member of any club or committee. A normal workday essentially involves reaching the class in time, waiting for a quiz announcement at 1:45 pm if any. Then it's either giving the quiz at 2:45 pm or catching a few hours of sleep if there is no quiz. Evenings can be spent studying, playing or engaged in any other activity. Post dinner it is usually class preparation for the next day. A student cannot miss classes other than for health reasons or on account of some urgent work that requires so.
Tell us a bit about the faculty and the facilities of IIM-A.
The faculties with whom I have had interactions till now are experts in their respective fields of study, holding post-doctoral degrees. Classes here are interactive, with the faculty putting much emphasis on student participation. In terms of facilities, we have a 24 hour library, sports facilities for all major sports, gymnasia, 5-6 cafes (with room delivery available) in addition to the mess, single occupancy rooms and LAN connectivity in rooms (in addition to WiFi).
Tell us a bit about the cultural environment at IIM-A. Are most of them young students or senior professionals?
My batch here consists of a heterogeneous mixture of students from all sorts of backgrounds. There are freshers like me, while there are also students with 4-5 years of work experience. In addition to engineers, we have chartered accountants, commerce/ economics graduates and doctors in the batch. There is a healthy representation from almost all the states of the country. This results in a very diverse cultural and professional environment, which in turn greatly amplifies the learning experience of the students.
What all activities can one partake of at IIM-A?
There is no dearth of activities to take part at IIM-A. It is purely left to the choice of the students. There are clubs focusing on all sorts of activities, ranging from the likes of technology and finance to the likes of music/ movies and stargazing. There are also a lot of competitions in diverse fields of management to take part in. Additionally, students can also volunteer in social initiatives such as Prayaas and SMILE, both of which cater to providing education for underprivileged children.
Where do you want to see yourself five years from now?
Well, to be unabashedly optimistic, I would like to see myself as a partner of a consulting firm or in the senior management of an FMCG company after five years. However, to be realistic, my life at IIM Ahmedabad has just started and I would like to learn more about the opportunities available, before I decide on a career path.
Would you like to be an entrepreneur after finishing MBA?
Law and Management is one of the most potent combinations when it comes to economic activities as both are inextricably linked in the larger scheme of running businesses.
As of now, I have not considered pursuing any entrepreneurial venture. However, IIM Ahmedabad has its very own Centre for Innovation, Incubation and Entrepreneurship which helps students pursue and kickstart their ventures. So in case I do get bitten by the entrepreneurial bug, I would be more than happy to pursue my own venture.
What is your message for Law students who want to choose MBA as a career after pursuing Law?
In India, MBA after pursuing Law is not very common, and I had had my shares of frowns and weird looks when initially I told people of my decision. Their usual reaction used to be that this kid has gone bonkers, an MBA is not for lawyers. However, I had the full support of my family and friends, who kept me motivated throughout my preparation period.
I believe that an MBA is a very valuable degree especially for a lawyer, as each and every business is inextricably linked with Law in the larger scheme of things. Leading a business can thus be relatively easier for a person who understands the intricacies of the Law within which the business has to operate. Also, there are hardly any non-engineers and non-commerce students in Indian B-schools. Thus students with a background like Law or medicine are highly valued due to the diverse skill set they bring to the institution. If a person is keen on going to a B-school, he/she should just be sure about it and prepare with confidence. The Law degree will only help in later stages, and never be a hampering factor.