Huzefa A. Ahmadi graduated from Law Center-II, University of Delhi. He joined the Bar Council of Delhi on 6th September '91 and started litigating before High Courts and Tribunals. He briefly went abroad and worked with Clifford Chance on a work experience placement.
Huzefa came back to join litigation in India. He practices before the Supreme Court of India in matters concerning Constitutional Law, Administrative Law, Tax, Civil and Criminal Law. A third generation lawyer, law came naturally to him and he never considered any alternate career choices at all. Huzefa has been designated as a Senior Advocate in November, 2012.
In this interview, he talks to SuperLawyer about:
Being influenced by his father, who retired as the Chief Justice of India
Experience as a law student at Delhi University in the early 1990s
Importance and minimum requirement for the designation of Senior Counsel
Entry of foreign law firms in India and its impact upon Indian lawyers
When did you get inclined towards law?Tell us a bit about your family.
I had decided to do law while I was doing my graduation. I am a third generation lawyer. My grandfather was a judge in the subordinate judiciary under the erstwhile State of Bombay. My father retired as Chief Justice of India.
Did your father motivate you to pursue law? How did you come to study law?
My father did not try to influence my decision as to the vocation I would like to pursue. In hindsight, I feel that my lineage did subconsciously goad me to take up law.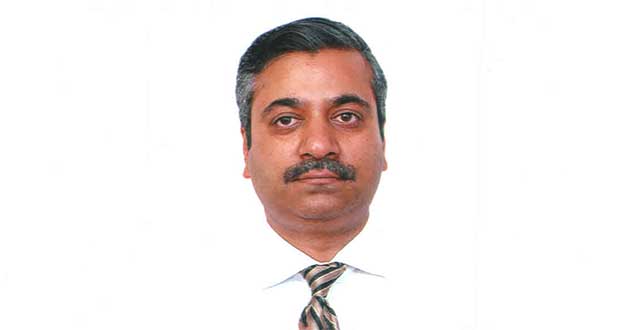 Which stream did you pursue your basic graduation in? Was the five-year course available to you?
The five-year course was not introduced when I studied law. I did my B.A. with Psychology. I had no other plans but worked for a short time with HCL and sold computers for some extra pocket money.
How was the environment in Delhi University in the early '90s? What student activities were you a part of? How about internships?
I did my law at the Evening Centre at Mandir Marg (CLC-II). Some professors were good but overall the course was neglected. You required an upper second in graduation to get into the law course. There weren't too many student activities happening at the Evening Centre but classes were frequently disrupted by union activities. Most students were in Government service or over 40 years of age and did not seem interested in active practice of law.
Internships weren't introduced at that point of time. Internships now help in getting a broader insight of the profession. A lot depends on how keen the intern is towards the profession.
Could you tell our readers about the first time that you appeared in court?
(Huzefa began practicing at various High Courts and Tribunals soon after graduation)
You always get a mixed bag of judges. Some were very helpful to young lawyers. I was fortunate to be in a chamber where I got a lot of opportunities to argue cases. My first appearance was before the C.A.T. where I argued the case of an Excise Superintendent against whom there was a disciplinary proceeding.
Who were your mentors?
Mr. M. Chandrasekharan, Senior Advocate and Mr. Maheshwer Dayal, Senior Advocate were my mentors in my initial days of practice. I was also inspired by my mother and father whose advice and guidance served as a beacon of light in the profession.
Did you ever have any other plans other than litigation? What are your views on LL.M.? Do you think Indian Legal Education needs to improve?
I never had any alternative plans.
I think LL.M. helps in building a jurisprudential base. Legal education needs to improve at the middling level. There is a huge gap between the five-year courses and others.
How did you get to work at a Magic Circle firm? When did you decide to come back to India?
(Huzefa worked at Clifford Chance on a work experience placement)
There was some work that I had done in India which led to my joining them on a work experience placement. The exposure was good as I saw the scale and expanse of an international law firm. I returned because I wanted to practice litigation in India and did not want to work with a corporate law firm.
How does one become a Senior Advocate? Is there a lot of work owing to the designation?
(Huzefa was designated as a Senior Advocate by the Supreme Court of India in 2012)
It is necessary that you practice purely as a counsel at least for about 5-7 years before you apply to be a Senior Counsel. Designation can sometimes be a boon and sometimes a curse. If you are not up to it and aren't briefed for the strangest of reasons you will be without work. As a Senior Advocate you get very less time to prepare as you are invariably briefed on the previous day.
What are your views on the possibility of foreign law firms entering the Indian market?
I think they should be allowed to enter but on a reciprocal basis. Their entry will ensure better terms for young lawyers.
What would be your message and advice for our readers?
Work hard and stay focussed on the profession. Have a hobby and other interests because there may be long periods of time when you may not have work despite doing your best.