This interview has been published by Priyanka Karwa and The SuperLawyer Team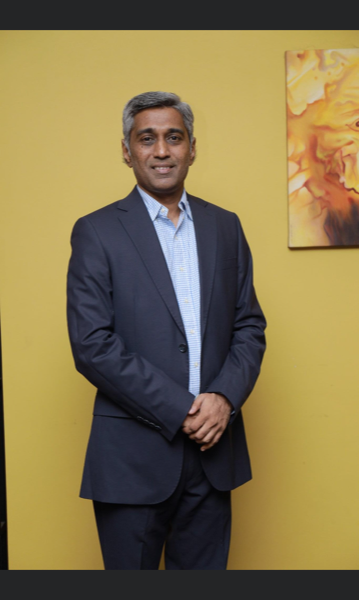 Sir, can you tell us a little about your background and how you first became interested in law?
Coming from a legal background, it was my natural instinct to get attracted to the legal profession and follow in the footsteps paved by my father and grandfather. I still remember my school days when my father used to take me to the court and let me watch the proceedings even though I never understood what transpired there. But it was still a thrilling experience for me to watch live actions in the courtroom which was entirely different from what was shown in movies. From my younger times, I was fascinated by the amazing world of law and had a strong determination to become a lawyer. Though my dream was to become a barrister I ended up being an advocate.
What inspired you to specialize in maritime and shipping law specifically?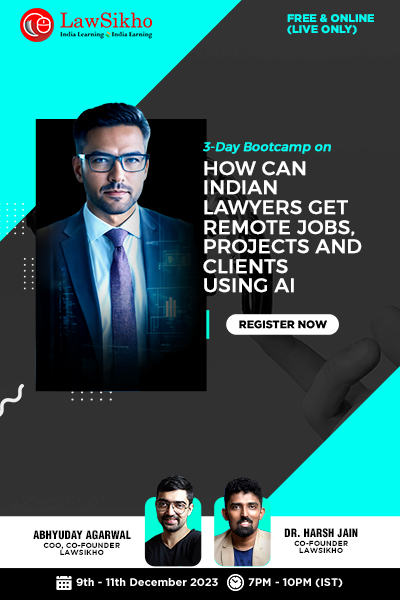 During my initial days in the profession as a junior advocate, I had occasions to deal with matters relating to maritime and shipping law, including cargo claims and ship detention. But I never had a sound knowledge of this subject. The legal profession being a knowledge-based industry, I felt that it was necessary for anyone aspiring to specialise in any branch of law to acquire considerable knowledge on the subject. Shipping being an international branch of law it was all the more necessary to be familiar with International conventions which govern the field. India being a maritime nation and government promoting port sector and allied infrastructure development it is just a matter of time that maritime activities will flourish and as a consequence commercial disputes could emerge. That apart, only very few firms in India handle maritime disputes on an exclusive basis. It was in this background that I felt the need to set up a boutique firm handling maritime-related issues.
Can you walk us through some of the most interesting cases you've worked on throughout your career?
Shipping-related issues are always interesting considering the element of adventure involved in maritime. During ancient days, the shipping industry was considered suitable for those who are bold and brave and ready to face the perils of the sea. I had occasions to conduct maritime cases on a pan india basis involving huge stakes and also cases relating to piracy, salvage and general average which are not very common in India. One such case which went all the way to Supreme Court was related to the detention and arrest of crew onboard a foreign flag vessel suspecting possession of arms onboard. In fact, the vessel was involved in anti-piracy operations and as part of its engagement to provide security for merchant vessels transiting through high-risk areas, it used to deploy armed guards. On the premise that possession of arms without license is illegal under the Arms Act in India, the entire crew onboard the vessel was arrested most of whom are foreign nationals. The crew were forced to remain in India for a few years until the court set them free of all allegations. I also had occasion to appear before foreign seated arbitral tribunals in disputes relating to Charter party, new constructions, salvage etc. I was also fortunate to be nominated as arbitrator under LMAA terms on a couple of occasions.
You've spoken at numerous international events and served as a faculty member at several universities. What motivates you to pursue these opportunities outside of your practice?
I always believe that if sharing your experiences and knowledge even if in a small way could benefit others then that is the best way to reciprocate what the legal industry has given you. That apart, interacting with people from different parts of the world will give us new ideas and also provide with new opportunities, for further advancement of career. It is often said that being a lawyer, you are part of a learning process almost every day and therefore through knowledge sharing sessions you also gain valuable insights into new developments in the field of law.
Can you share any particular challenges or obstacles you faced while building your law firm, UMLC?
Though we were able to develop shipping practise within India in considerably short period of time, it was not an easy task to make the presence of the firm felt in the international arena. However, with constant efforts including attending international conferences and building a global network especially in key jurisdictions the firm was able to get over the initial struggles during the formative stage. When foreign firms are able to publicise their core strengths and achievements through advertisements and websites, we still have restrictions to follow the same in India. Thus atleast in maritime sector it doesn't provide a level playing field thus putting Indian firms to much disadvantage. Having said that I believe that publicity for a lawyer should be achieved through client satisfaction and maintaining high level of ethical and professional standards in the chosen field.
What do you think sets UMLC apart from other law firms specializing in admiralty law?
Apart from regular cargo claims and ship arrests, our core area of specialisation lies in charter party disputes which eventually lead to maritime arbitrations seated in foreign jurisdictions. Doing LLM in maritime law from Southampton University has indeed helped me in connecting with key people in the industry especially those working in clubs and shipping law firms abroad. This has tremendously helped us in handling legal matters in India as well as in foreign jurisdictions with lot of ease and comfort.
As someone who has been in the legal field for over 25 years, what advice would you offer to recent law graduates who are just starting out?
The only advice I could give to young potential lawyers is that there are no shortcuts to success and the only way to achieve the same is through hard work, dedication and perseverance. One should never compromise on ethics and must follow the best practices in the industry. Take up every opportunity you get as a learning experience and never stop learning.
Get in touch with Hari Narayan –