This interview has been published by Prabhjot Singh, Priyanka Karwa and The SuperLawyer Team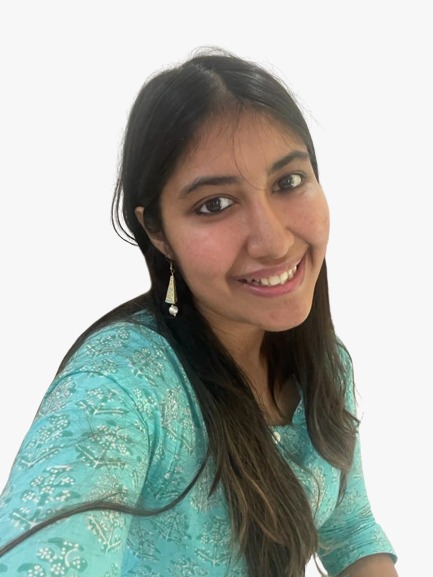 What motivated you to choose law as a career? And how has been the journey so far for you?
Both my parents pursued chartered accountancy and while I was in school, I also picked up commerce stream, thinking becoming CA is my destiny. But very quickly, I realized that the world of balance sheets is not my thing and that I don't view the world objectively in terms of numbers. For me it was much more than that. I have been a very opinionated person right from the time, I was in school and in furtherance of my commerce stream, either MBA or Law was the most befitting choice for me and i decided to pursue law thinking I'll one day be able to do my part for the society.
The journey, haha! As you can see, it is not going in the direction as intended, considering I have quit the practice of law.
Do you agree with this statement that being a first generation lawyer, you have to put some extra effort? 
As unpopular as it would sound, I still agree that being a first generation lawyer you have to put in extra efforts in the following things: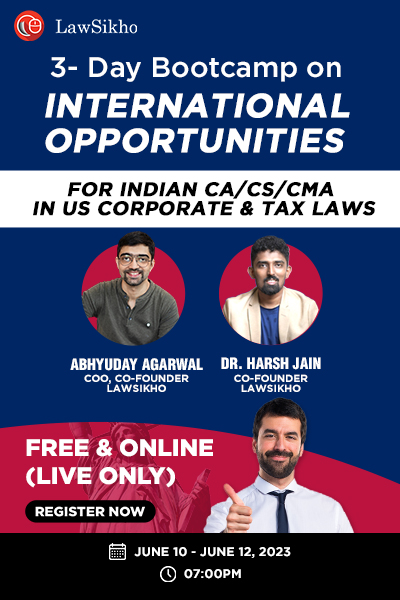 Connections and referrals for internships.
For Litigation lawyers especially: Better opportunities are reserved for those who belong to the family of the advocate.
Direction: How to proceed and what all opportunities are there?
Elevation: We have seen the trend where various generations of one family get elevated as the HC and SC judges.
Having said that, I don't mean to say that first generation lawyers can't make it big. They definitely can, it's just that they are almost on their own. They have to spend extra time and effort to find a path for themselves.
From an advocate to now a Career Strategist and Employability Coach, how has been the shift for you so far?
The shift has been nothing less than phenomenal. I like interacting with people. I like providing solutions to the issues at hand. I like making lives' easier.
My work as a career strategist has given me the platform to pursue everything that I like starting from making content on social media to talking to hundreds of students and professionals to providing solutions. Further, I get to work for the hours that I want to. 
The adrenaline rush that I feel after any of my mentees, gets shortlisted or selected for a law firm job or an internship, is amazing. However, the cons are also there, say if the mentee is not successful, the sadness feels personal.
Further, in terms of my salary at a tier -1 firm and the exponential increase that it would have, had I stuck to it, is not possible in this venture of mine.
But all I can say is that, satisfaction that I have when I explain to someone why they are not getting an internship or a job and how they can remedy that, cannot be replicated in any other job.
So all in all the highs have been very high and the lows have been very low.
As per the present times, what are some of the skills that are in demand in the legal profession? Please brief our audience wrt both litigation and corporate point of view!
I would say apart from the basic research and drafting, I believe some skills pertaining to:
Clarity of thought and structure in putting across your points be it in negotiations or while arguing in the court.
Ability to adapt with the latest technology for due-diligence, drafting and court appearances, etc.
Time-management: May sound very obvious but is very underrated and is one of the key reasons why there is hardly and work life balance.
Networking: You can never go independent or not climb the corporate ladder if you cannot being in business for yourself or the law firm that you work for and that can only happen if you are good at networking
Art of emailing: Again very underrated but required on a daily basis and not many are proficient in this.
Ability to constantly upskill and be commercially aware: So that you do not get replaced.
Skill stacking: So that your area of law does not make you redundant in the coming years.
We have heard that most law schools don't focus on practical skills, and the current demands as well, what are your thoughts on the same, and how law students and other professionals can upskill their game?
I agree that most of the law schools do not focus on practical skill sets.
That can be remedied only by coming into the field and doing the work. Through internships. That can be aided through good courses focussing on the practicality of law and not only the theoretical portions of the same.
You are also quite active in content creation on some really interesting topics, any specific strategies that you implement and work for you well?
Haha! I would say I am still figuring out.
But yes, creating content after analyzing my target set of audience.
Adding only those people in my audience who can resonate with my work and content is also a must.
Addressing the pain points of my audiences is also another thing that helped me build a fairly big audience.
Further, not fearing from speaking on controversial topics or giving our unpopular opinion also brings out honest content from within us.
Lastly, my personal experiences have allowed me to connect with the audience.
So far we've seen lawyers not focusing on their mental health because of work pressure and tight deadlines. Please shed some light on this issue, any tips that can make the situation better?
Time-management is the key if you are at a senior position.
If you are a junior lawyer, time management alone will not help you. You need to pick the right boss who is on the same page as you on the issue of mental health. Discuss this wherever possible in your interview, so that you know their viewpoint on the issue of mental health.
Join an organization where focus is not only on revenue generation but also employee wellness. Check their website for such policies, ask their ex-employees about the reason for leaving the firm, etc.
Pick a domain that works well for your mental health. For example if you pick litigation and expect a work life balance, that will not be possible. But if you try and join some consulting firm in their legal compliance department, you can still hope for some work-life balance.
Lastly, journal regularly, have a healthy lifestyle and take therapy (!!!) as and when needed.
Lastly, some advice for our readers?
Law is changing like never before. Not the core law, but its application and its interface with other domains of technology, content, personal branding, management, etc., Explore that and see if there is something that fits the bill for you. Get that first mover advantage while you can.
Further, don't take yourself so seriously. It all pans out well for everyone in the end.
Everyone has a different journey. It may look similar right now, but in reality so many factors are at play for everyone. So never compare yourself to your peers. Focus on your path and you will be good to go.
Lastly, talk to at least one new person and read the newspaper for 10 minutes, every day and you will do wonders on your journey of being a lawyer! 
---
Get in touch with Aashna Jain