This interview has been published by Prabhjot Singh, Priyanka Karwa and The SuperLawyer Team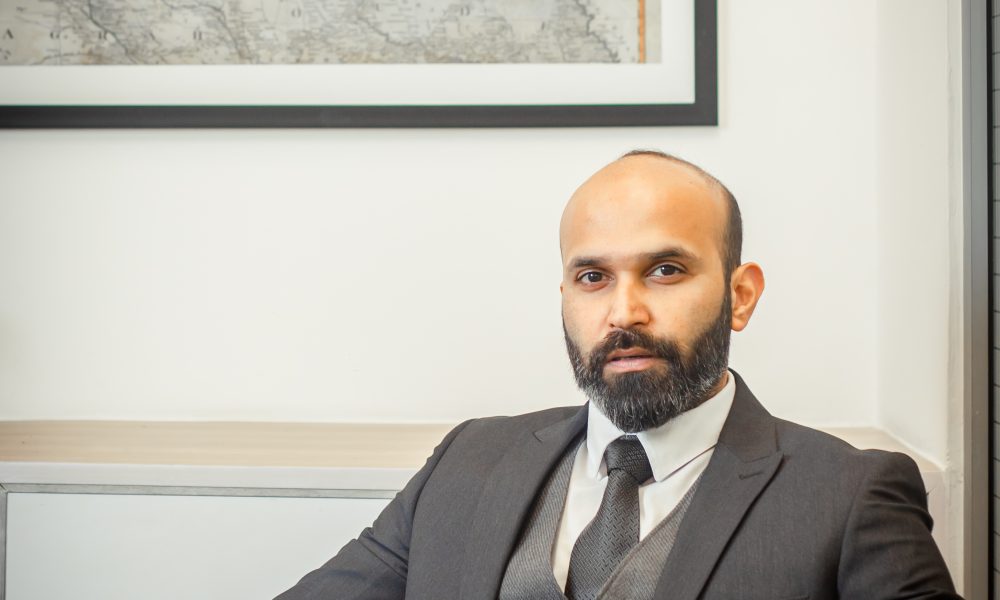 Would you like to tell our audience about what motivated you to choose law as a career?
Growing up in a small city in Agra, I didn't think of becoming a lawyer. My father, being an engineer himself, motivated me to take up science in 10+2. However, as soon as school got over, I knew that a career in science is not what I was looking for. I opted to study business administration in my graduation, for which I moved to Delhi. It was in my time in Delhi when I was introduced to the legal profession through friends and acquaintances. On one occasion, I got the opportunity to accompany a friend of mine to the Delhi High Court for one of her personal matters. That was my first tryst with the legal system, but that was enough for me to make up my mind that I wanted to pursue litigation as a career. The next step for me was to start my study of law and get a law degree. I worked hard on my entrance exam and sat for the University of Delhi, Faculty of Law, and started my legal journey as a student of the esteemed Campus Law Centre.
Looking back now, I understand that my sole motivation to become a lawyer was to do work which has the potential of having a long lasting impact on people's lives and for me, that is what the legal profession is all about.
Abhishek, we all have our struggle stories to share and I mean not struggle specifically but yeah, the obstacles that one has to overcome, would you mind throwing light upon those?
I love the word 'struggle' and perceive it as a very positive term. In fact, everyone is struggling in their own way, even lawyers – some are struggling to get new clients, some for favourable orders, the struggle is continuous. In my opinion though, the ability to deal with struggle with a positive outlook is what makes one a better lawyer than their contemporaries.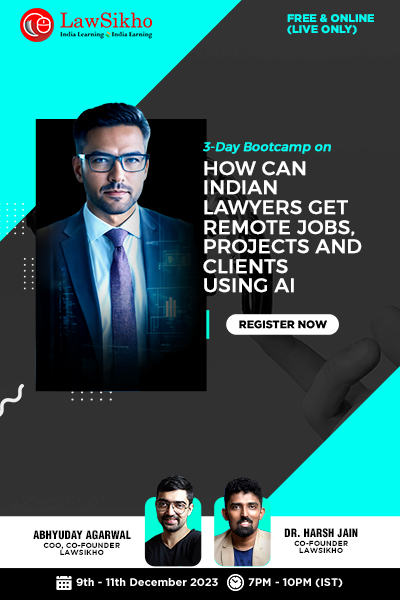 Post my graduation in law, when I got enrolled at the bar, I was struggling to get a job, get a good job profile, better work and then some more work. Three years into the profession, I made my peace with the struggles and obstacles, and that's when I actually started growing as a lawyer. From carrying heavy files and running between courtrooms to sending my profile to "A tier" law firms and conglomerates (for more work), I have done it all. Looking back now, I genuinely cherish those days. At same time, I realise that the struggle will never be over. You just have to start learning to enjoy it as a part and parcel of the profession you have chosen.
According to you, what networking strategies should be adopted by the first-generation lawyers specifically in litigation?
Since the beginning, I have treated everyone around me as a potential client. Like doctors, everyone needs a lawyer (however much they may not want it!). In a world driven by social media, the first step for me was to be connected with friends, colleagues and peers through whatever platforms I could exploit. That would be my advice –  use your primary network to build yourself from ground up.
Another very important thing is to speak and write about your work, be it failures or success, or even the constant struggles of a young lawyer like myself. That being said, I do not think there is a straight-jacket formula for networking. As important as networking is, it is complimented by word of mouth. Just focus on good work and people will come to you.
How has been your experience so far dealing with cases wrt NDPS matters and Consumer rights? Would you recommend this niche to young legal professionals, and if yes, why?
Honestly, I have done many more consumer cases as compared to NDPS matters. At the beginning of my own practice, I argued a bunch of consumer cases. The favourable orders that I got in some of those cases gave my career the boost it needed at the initial stage.
They also helped me become more confident as a lawyer. Coming to the question of building a practice around this niche area is concerned, I believe there is a lot of scope in both of these fields. After the introduction of the new Consumer Protection Act 2019, the work has really gone up, especially in light of the amendment in the jurisdiction aspect of the new law which, being pro-consumers, has given them a lot of confidence. Despite Courts laying down settled principles of law in almost all aspects of consumer cases, I believe there is more to come. If you can think out of the box, consumer law is a niche I would highly recommend.
As of now, my team and I, at my firm AY Associates, are focusing primarily on corporate advisory, financial frauds, alternate dispute resolution and litigation.
Abhishek, do these legal tech tools have helped litigants and corporates so far in preparation of different documents or filing and what in the future would be challenges for lawyers in dealing with such tools?
Very interesting question- In my personal opinion, technology and legal tools based on these technologies have truly helped litigants and corporates to understand the procedural as well substantive laws very well. Smart contracts are a thing now and so many corporates are opting for such options, especially in this world of Artificial Intelligence. To this end, many start-ups have cropped-up in the market selling AI-driven software for end-to-end contract automation and this is only the beginning, in my opinion.
To answer the second part of your question – I believe these tools have the potential to act as a helping hand for lawyers, especially with contracts and corporate advisory. That being said, I do believe that machines/AIs can never outsmart a human being.
India is going through a massive start-up revolution, to what extent the work of lawyer will increase and any special skills that can help in this sail?
Indeed, India is growing immensely with respect to start-ups. In terms of legal work, we at AY Associates are currently handling accounts of various start-ups regularly wherein we are working on
1. Advising them on fund raising,
2. Drafting of complex agreements, and
3. Litigation. With this growing economy of start-ups, the work of a lawyer is only going to grow in future. And considering that majority of start-ups are conscious of their funding and finances, a large number of them are opting for young boutique firms like ours, which offers them the same standard of work as that of top law firms but at a fairly reasonable price.
Start-ups at their initial stages are often looking for a one-stop solution for all their legal issues and that's a niche in itself. That's where you have to really work upon – provide solutions to all their legal and quasi-legal problems.
While dealing with start-ups, lawyers should endeavour to be aware of all major aspects of the business of the company. This includes not just law, which of course is primary, but everything around the business the potential star- up client may be dealing with. As a lawyer, it is imperative for one to understand that small business owners know their business and not law, and therefore a good practice would be for the lawyers to proactively advise the clients on every aspect of their business. Do that and then even the sky is not the limit.
During my initial days, I was advised by one senior colleague of mine that "before entering a meeting with a start-up client, ensure that you read extensively and thoroughly about their business. You should know more about their business than them. It will raise the client's confidence in you and I assure you the mandate shall be yours". I would like to pass on the same words of wisdom to others who are starting out.
"Pro-Bono matters don't really benefit you in the short or long run", how true is this phrase? 
If you ask me, I would say – "Pro-Bono matters really benefit you both in the short AND long run"
I started out as a PIL lawyer where there were negligible commercials involved, but there was a brief, a cause, and an opportunity to argue matters before the CJI bench in the Supreme Court of India! I consider myself fortunate that in just the first year of my getting into the profession, I was getting to argue a writ in the "temple of law". It was the best feeling ever. Being a first-generation lawyer, that experience gave me a lot of confidence and inspired me to do more. At the sunrise of my career, I quickly realised it's better to be a lawyer with briefs but less money than being a briefless lawyer.
Exposures like these in the initial days are rare and one should never shy away from grabbing such opportunities. It helps you understand the art of law, gives you immense confidence (much needed in the legal profession) and helps you grow your name as well. Even now, I continue to do pro bono matters before the Supreme Court and the High Court of Delhi, because I believe that I have the potential to bring some positive change in the relevant section of the society.  
As a founder of a law firm, how do you manage to balance the work-life aspect?
When I am at work, I don't feel that I am at "work". I being a lawyer has been a part of my life for the past decade, and that is reflected in my personality as well now. I love to wake up in the morning and go out and do my thing. Obviously, some days are less exciting than the others, but that's part of the game, isn't it?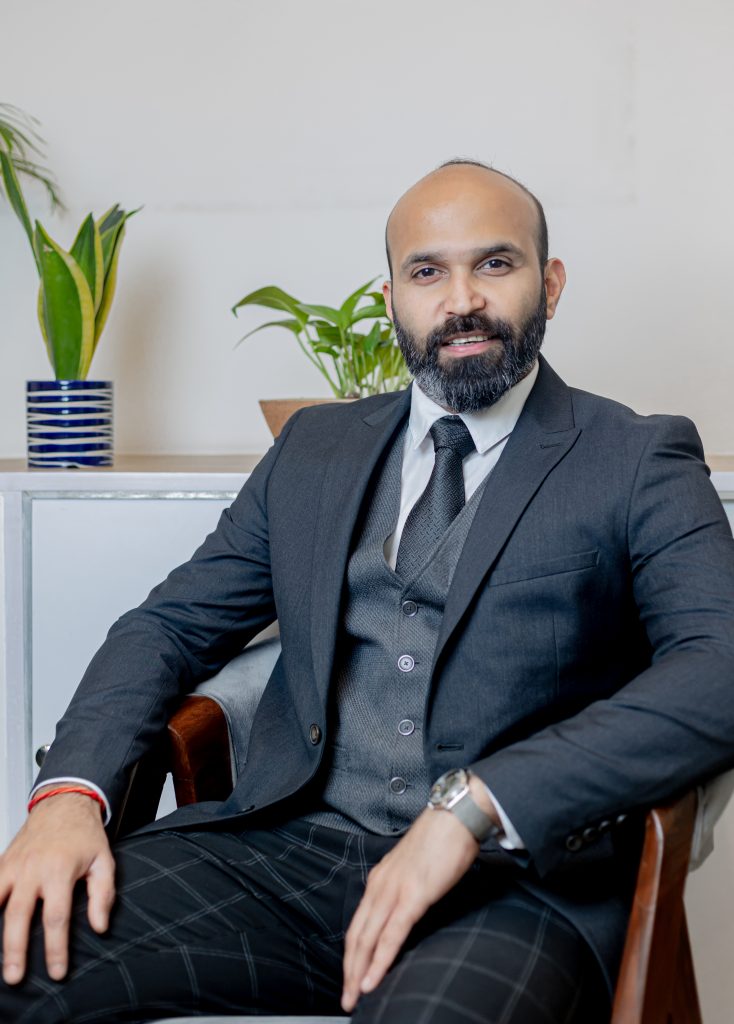 Secondly, as a founder of a boutique law firm, my primary focus has been to build a great team of lawyers who understand their roles well. We are still a work in progress (aren't we all?), but I have immense faith in the team that I am building. After all, teamwork makes the dream work.
On some extremely hard days, I fall back upon sports and music, both tied for the position of my second love. In their own way, each of these help me sail smoothly through rainy day.
Lastly, any advice for our young law generation?
Do what you do with utmost sincerity and conviction. Patience is the key in this profession and if you wish to make it big, please don't forget to tie your laces properly so that you can run that extra mile.

-Abhishek Yadav
---
Get in touch with Abhishek Yadav-